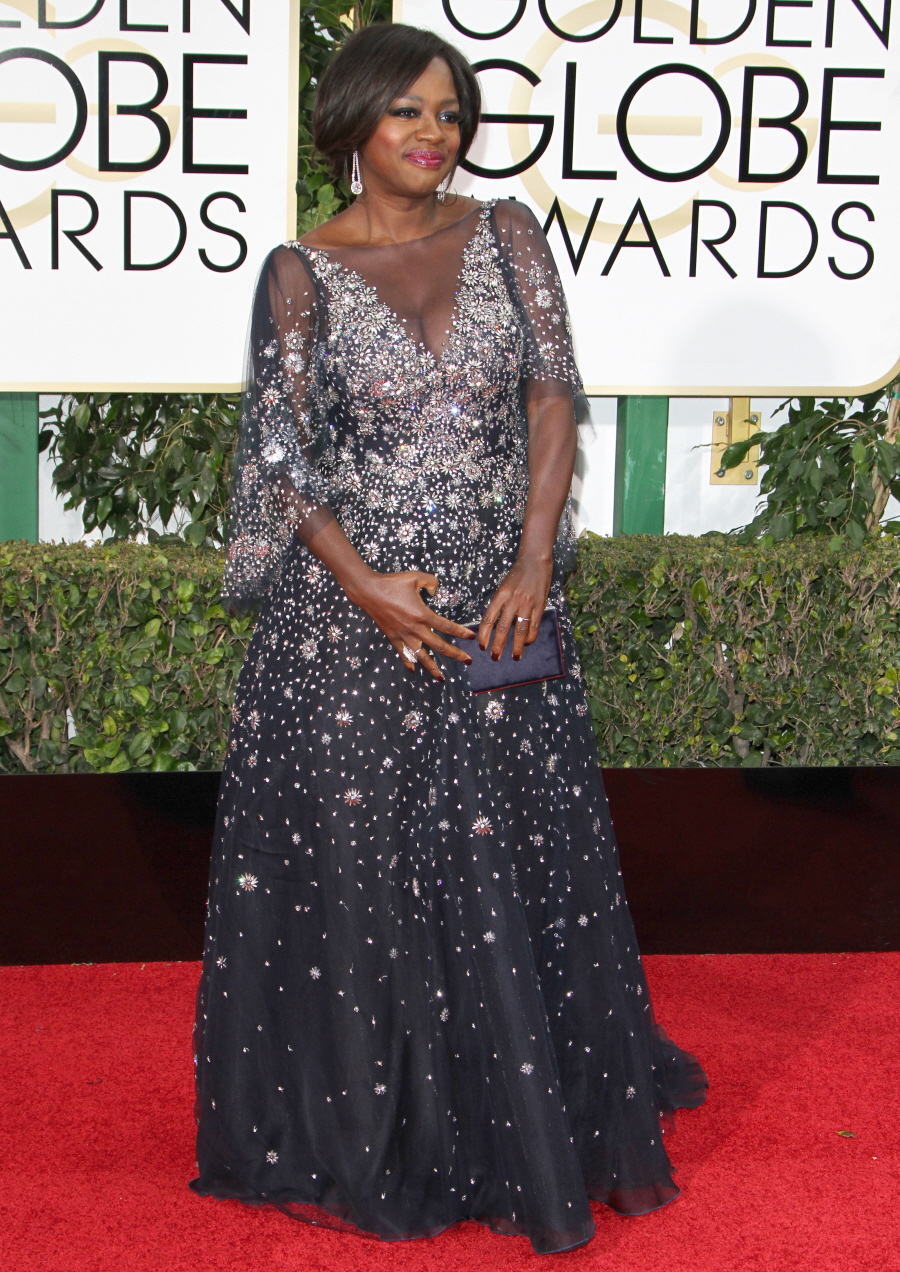 Usually, you can tell which lady is trying to get in good with Harvey Weinstein when they show up to a major awards show in some hideous Marchesa creation. Marchesa is, for the uninitiated, the line designed by Harvey's wife, Georgina Chapman. And Chapman is a terrible designer. What's weird is that there were several women at the Golden Globes who were just wearing Marchesa for the hell of it, I guess because they genuinely liked these dresses. Take Viola Davis… she's never really been a fashionista, but she could have done better than this Marchesa look. She HAS done better in the past, but maybe she knew she wasn't going to win, or maybe she just felt like wearing something that wasn't so body-con. I don't know. I don't hate it because I don't hate anything about Viola, but I still think she could do better.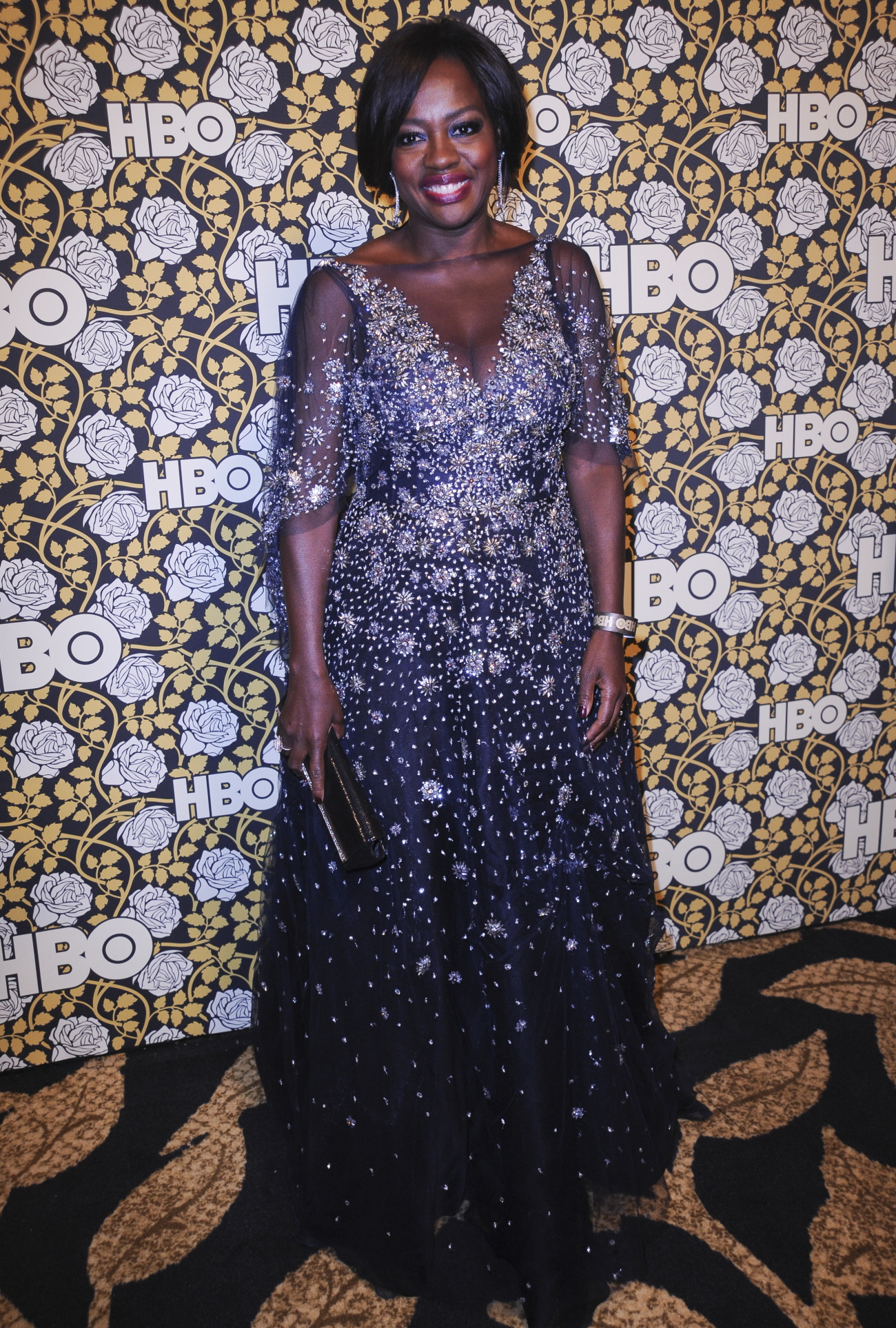 Sarah Hay is the ballerina-turned-actress from Flesh and Bone. See, I sort of understand why she would want to get in good with Weinstein. And her dress is classic cheap-looking Marchesa. It looks like something found in a discount bin at the mall.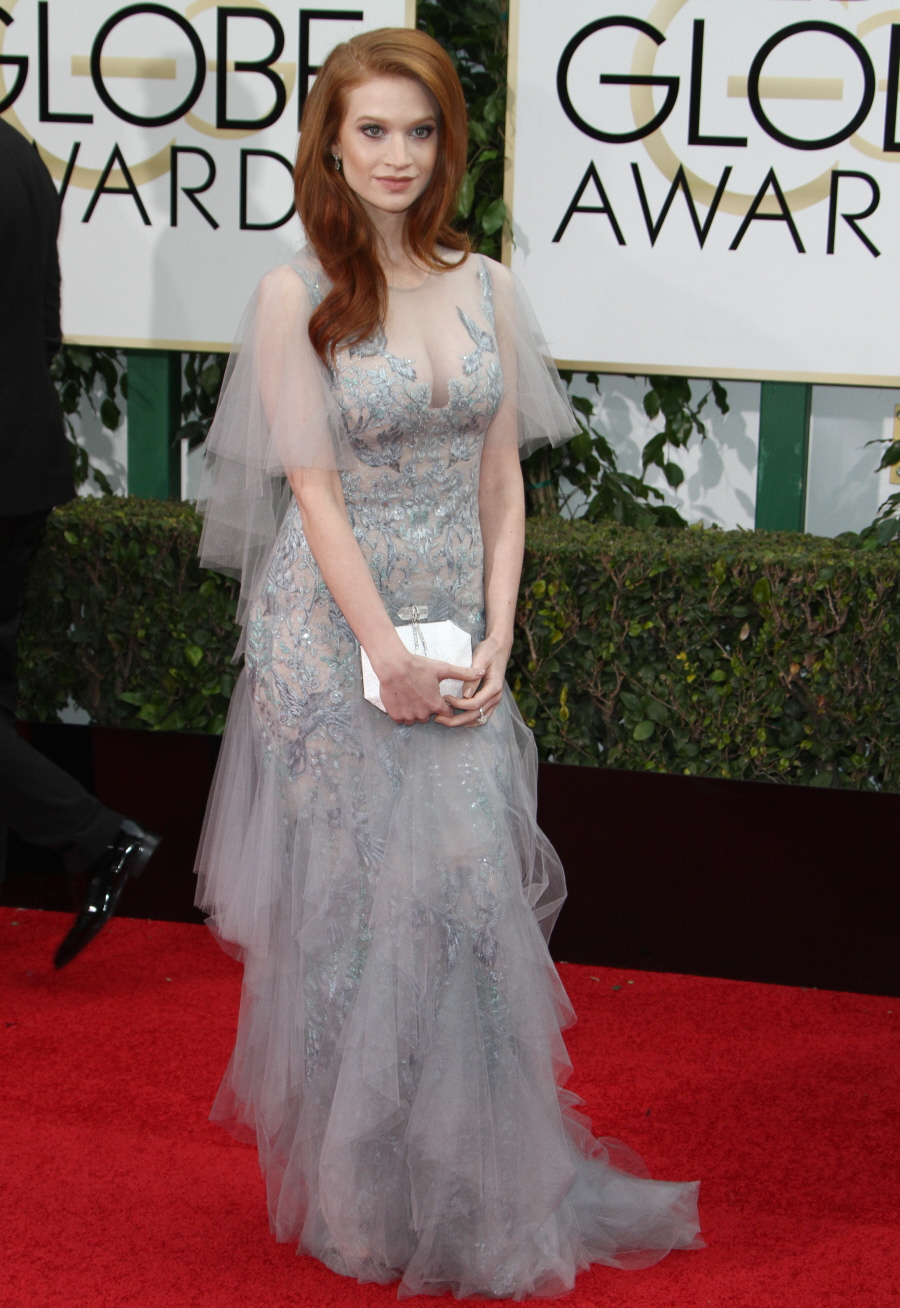 Zendaya's Marchesa was probably the worst example of Marchesa at the Globes, because from a distance, in wide shots, it looked striking, almost pretty. But up close, you can see the cheapness. And it looks so stiff! I also think that those ruffle-tier skirts are so five seasons ago.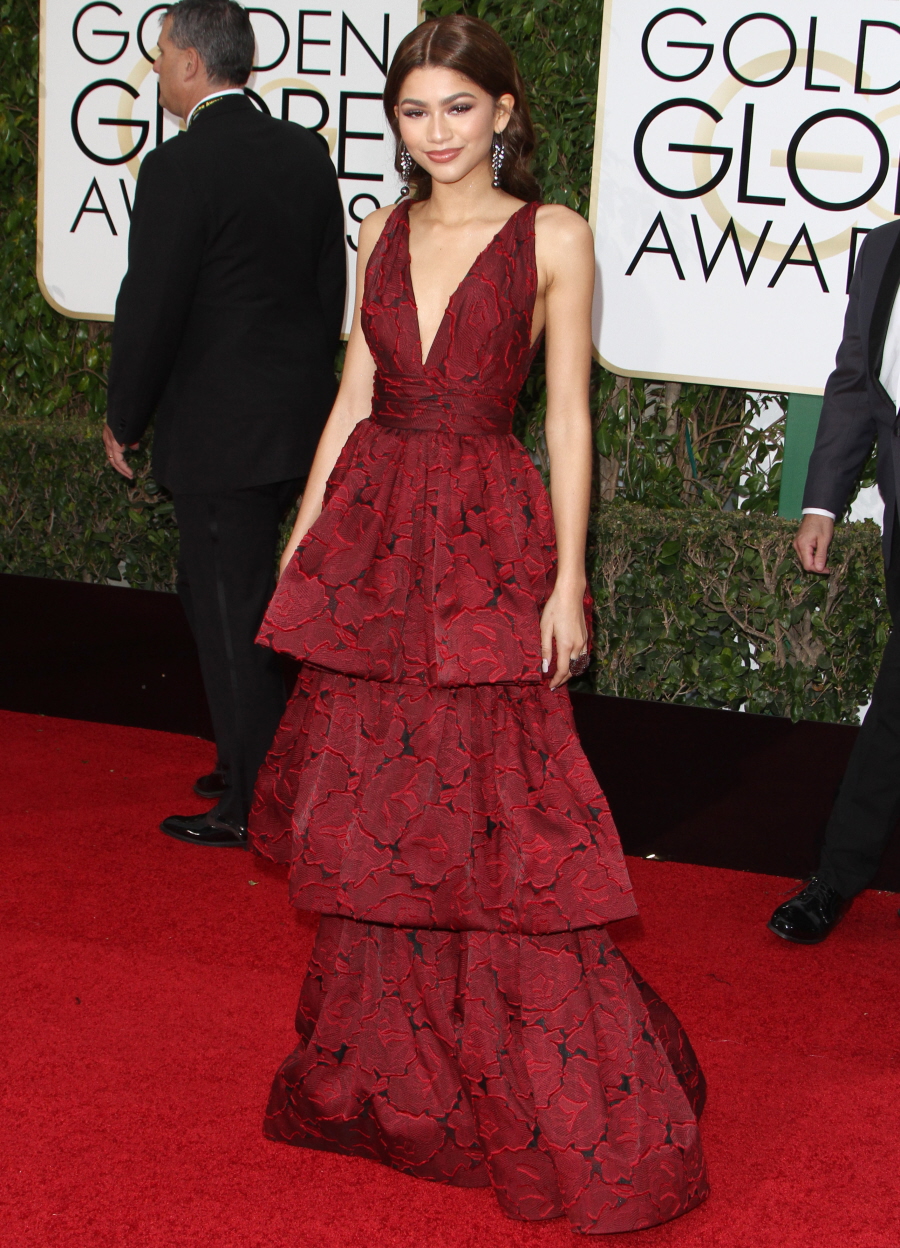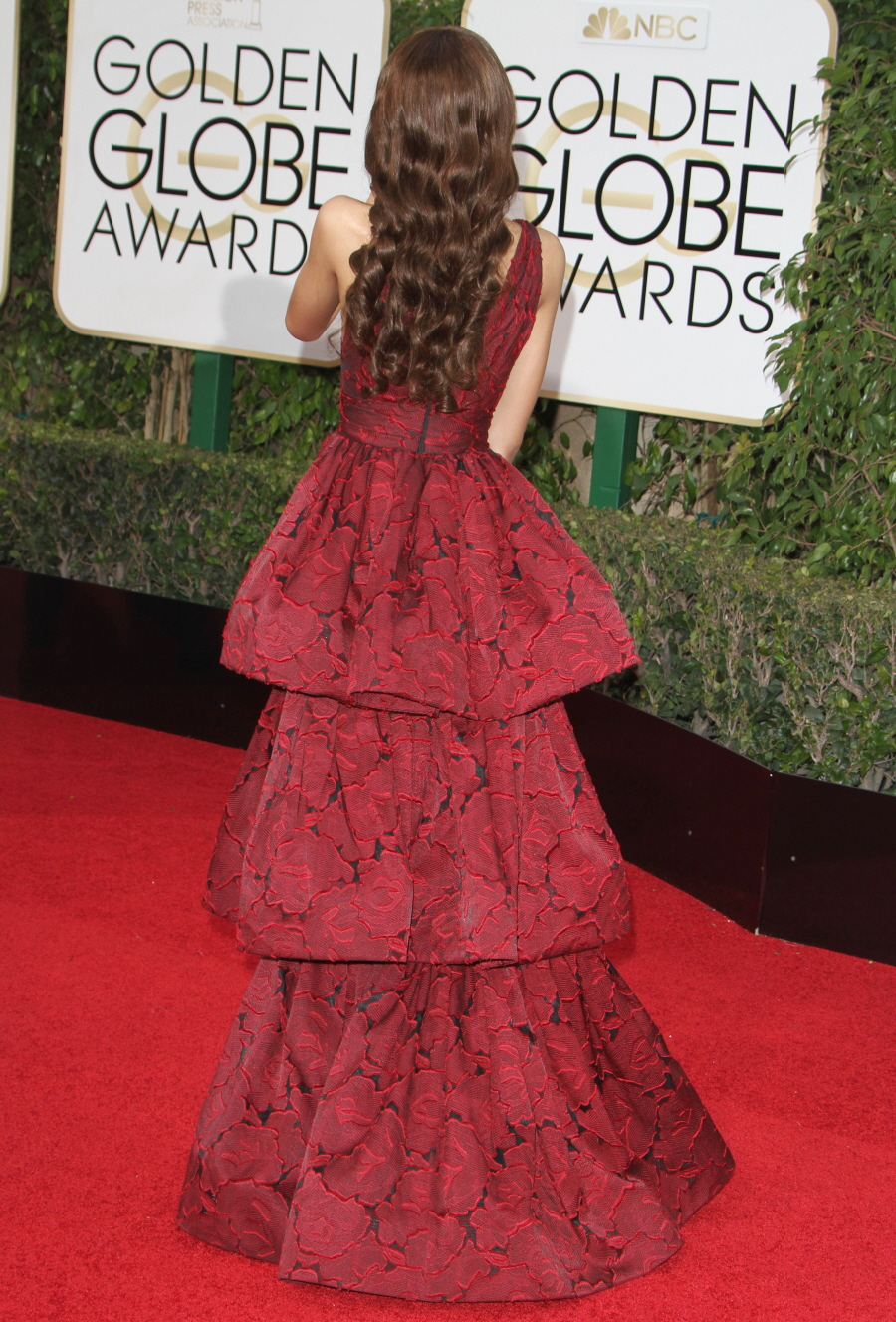 You know what exhausts me? Heidi Klum's style. She has the worst taste, overall. She consistently on worst-dressed lists. It's like she has a radar for the cheesiest, most dated showgirl looks ever. I'm so tired of seeing her in feathers and crazy beading and game-show-hostess attire. This is Marchesa, obviously.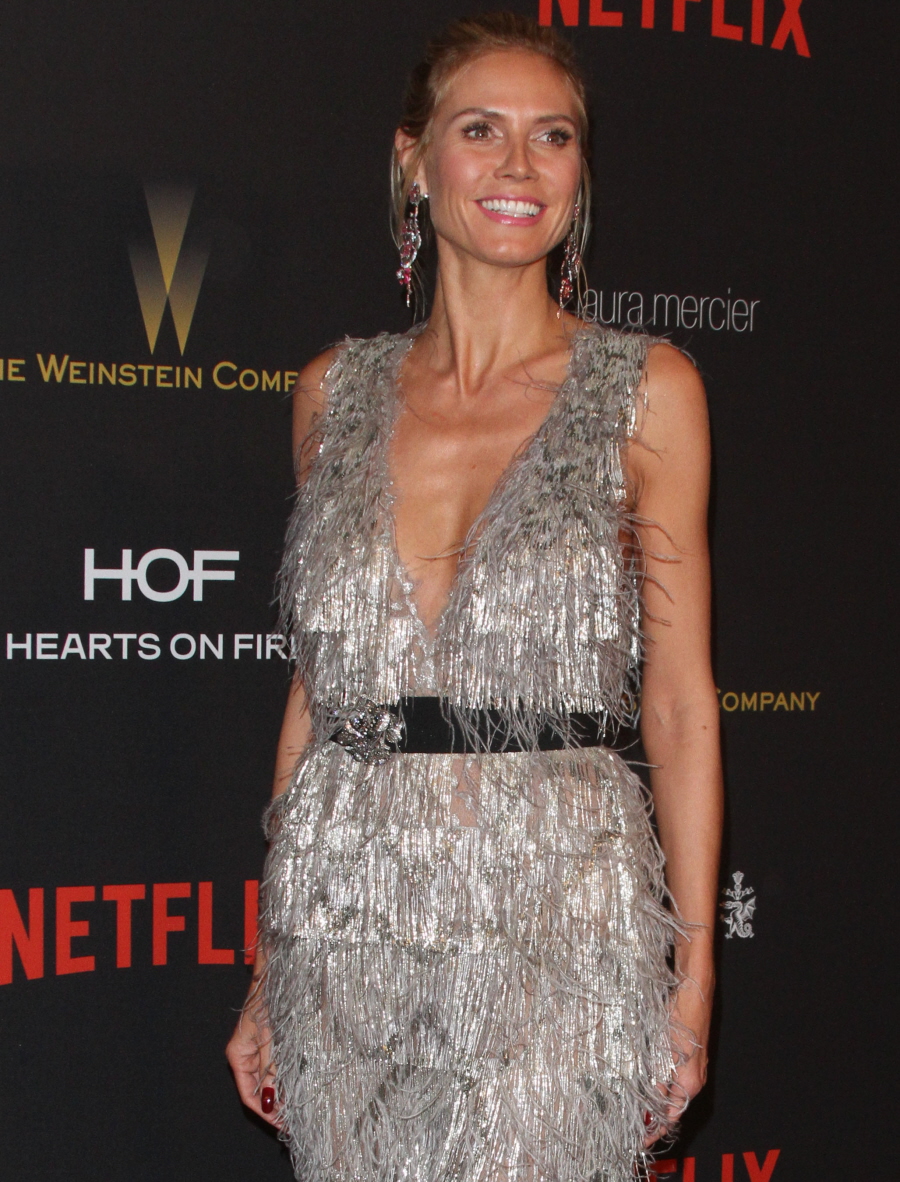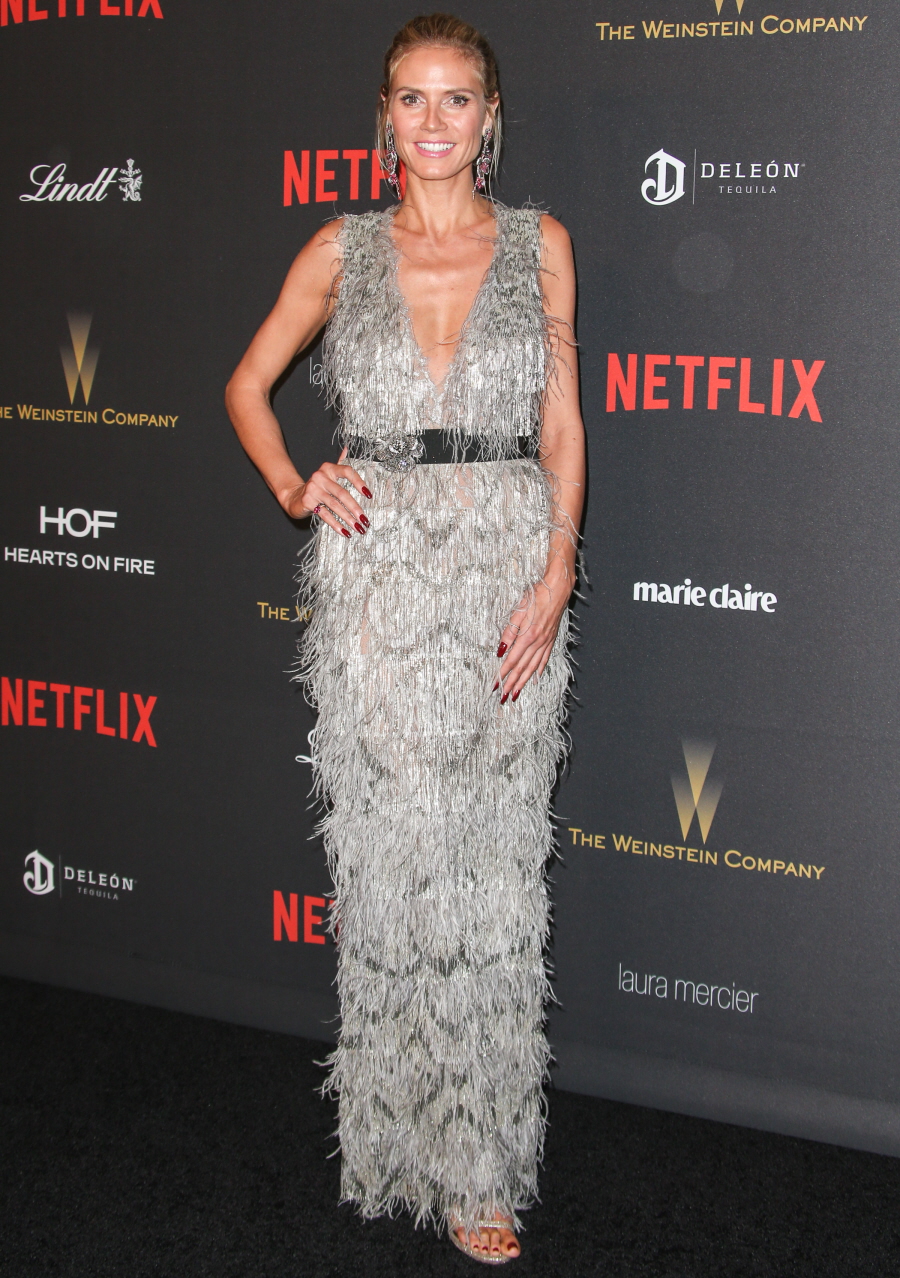 Photos courtesy of Fame/Flynet and WENN.