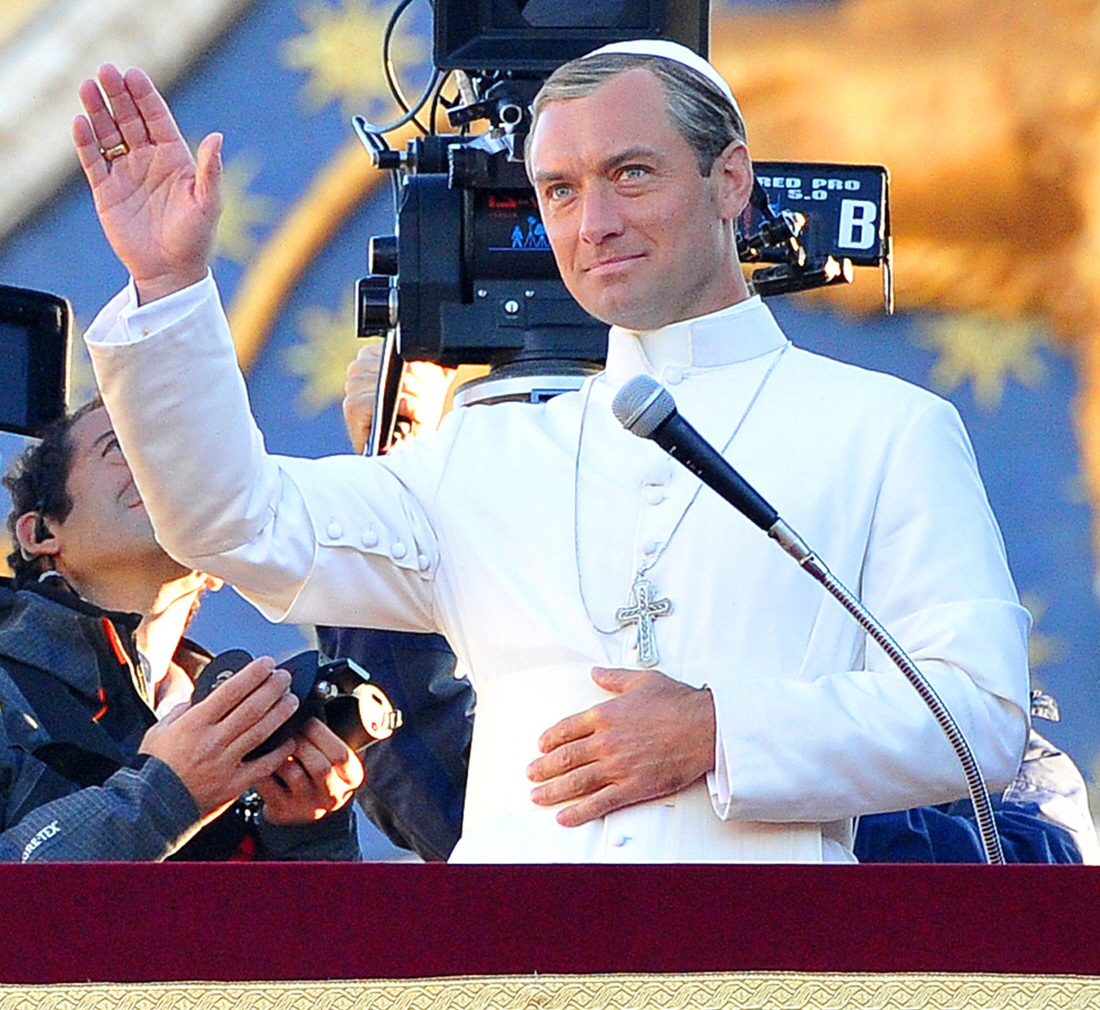 This is the first I'm hearing of this, but apparently it's a thing that has been going on for months. These are photos of Jude Law filming The Young Pope. No, it's not a super-budget romantic comedy about an orange pope who falls for a humble nun after their meet-cute run-in as they were headed to church (although someone should sell that idea). No, The Young Pope is pretty prestigious – it's an eight-part miniseries done in collaboration with Sky, HBO and Canal+, with Jude playing a fictional, modern Pope Pius XII. The miniseries is being directed by acclaimed filmmaker Paolo Sorrentino. Sorrentino describes the series as:
"The inner struggle between the huge responsibility of the Head of the Catholic Church and the miseries of the simple man that fate (or the Holy Spirit) chose as Pontiff. Finally, how to handle and manipulate power in a state whose dogma and moral imperative is the renunciation of power and selfless love towards one's neighbor."
Sure. But do they explain why the Young Pope is orange? Do they explain why his hair is shellacked? Is the Pope getting spray tans?
The miniseries also stars James Cromwell as a cardinal-mentor to Jude Law's pope, plus Diane Keaton as the American nun who raised the pope. Also: Jude Law's pope is an American?! That would never happen, I'm just saying. I don't know a lot about the Catholic Church, but I don't think they would ever elect an American Pope. Just like the Vatican wouldn't elect a dude who has five children by three different women, like Jude.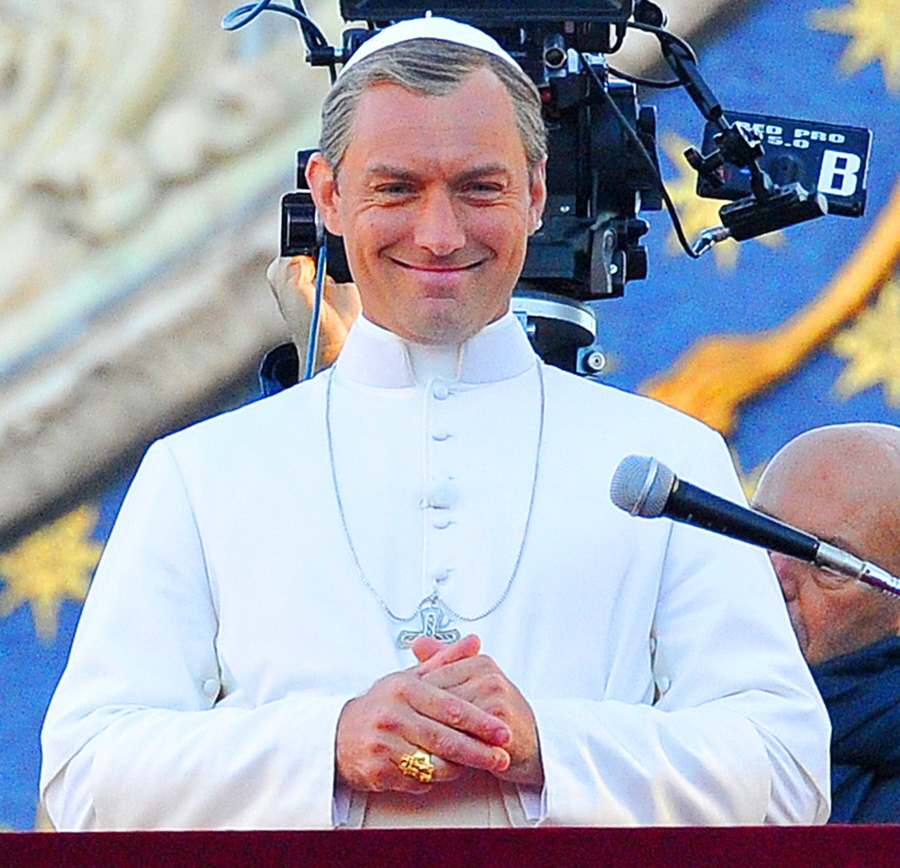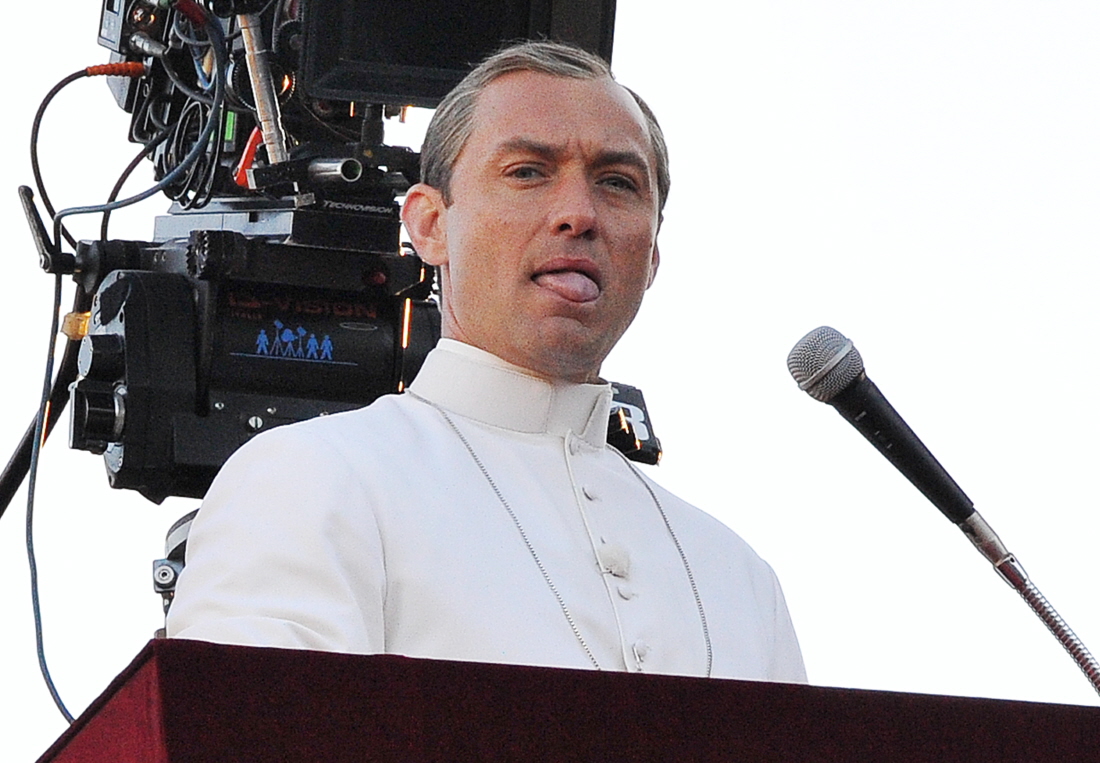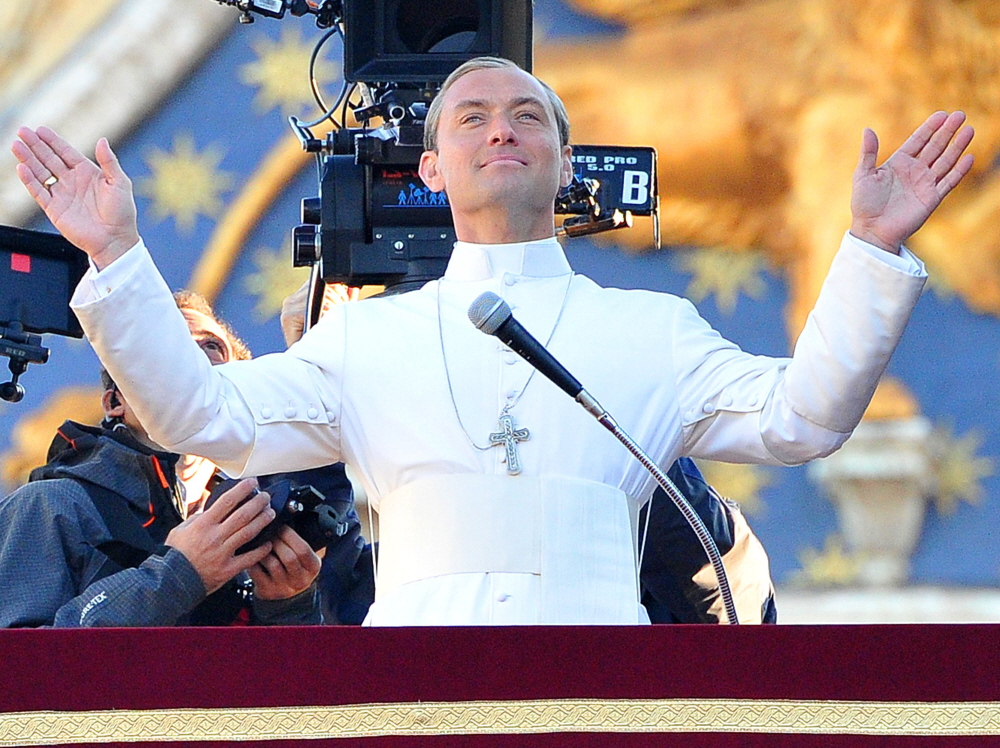 Photos courtesy of Fame/Flynet.