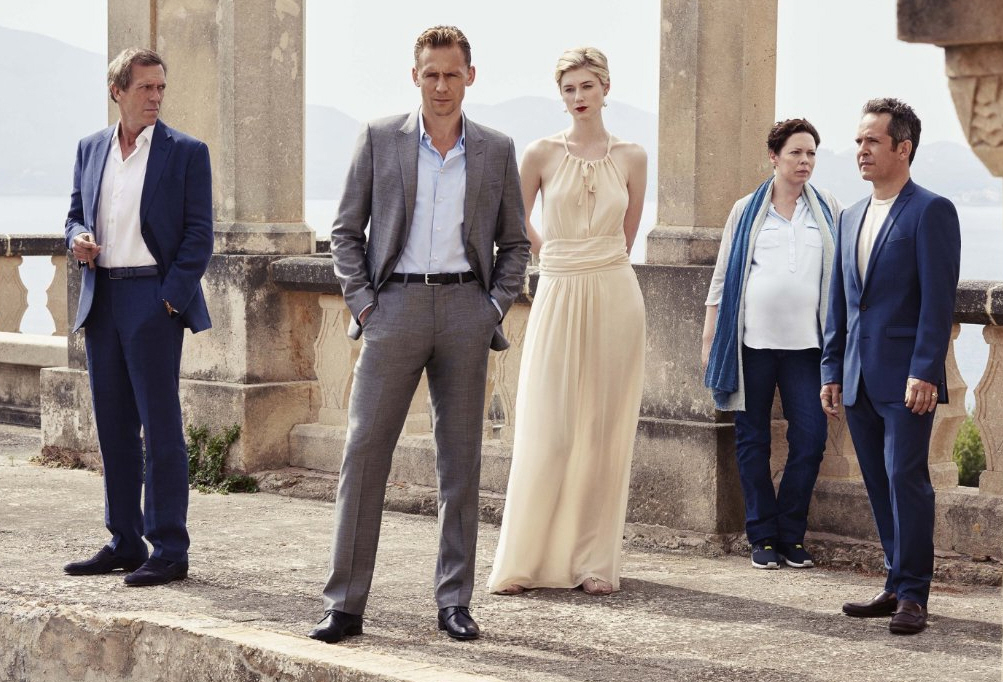 From where I'm sitting, The Night Manager might be the thing that really pushes Tom Hiddleston's Dragonflies over the edge. He wears suits and leather jackets. He looks posh and deadly. He takes a swim and there are lingering shots of damp, shirtless Hiddles. He's pulling a long con as an agent in her majesty's government. He's basically a more realistic and less violent James Bond. It's very Dragonfly-baity. Even I'm into it, which is saying something. Anyway, the BBC finally released a proper trailer for The Night Manager and it looks really good. The most disconcerting thing for me is hearing Hugh Laurie's real British accent – as an American who watched House regularly, I'm not used to hearing his real accent. Oh, and it seems like Laurie is the one chewing the scenery with the "showy" role, while Tom is all deeply contemplative and secret-agenty.
Elizabeth Debecki is the girl. It seems like she's Hugh Laurie's girlfriend but Tom's character falls for her and then it all goes to hell. Debecki has been skirting around becoming a more well-known talent for several years now, and honestly, I think she's due for a major breakthrough. I loved her in The Man From U.N.C.L.E. where she acted circles around Alicia Vikander. Anyway, The Night Manager looks really, really good. British Celebitches get to see the miniseries first, next month I think. Americans won't get to see until April 19, a Tuesday. There are six episodes in the miniseries, so we'll probably be talking about it around the same time we discuss Game of Thrones (huzzah, I mean, HODOR). Hopefully, we'll know by then if Tom really did Cumberbatch the situation with Elizabeth Olsen ("to Cumberbatch" = to knock up a less-than-official girlfriend).
Photos courtesy of Getty, AMC.