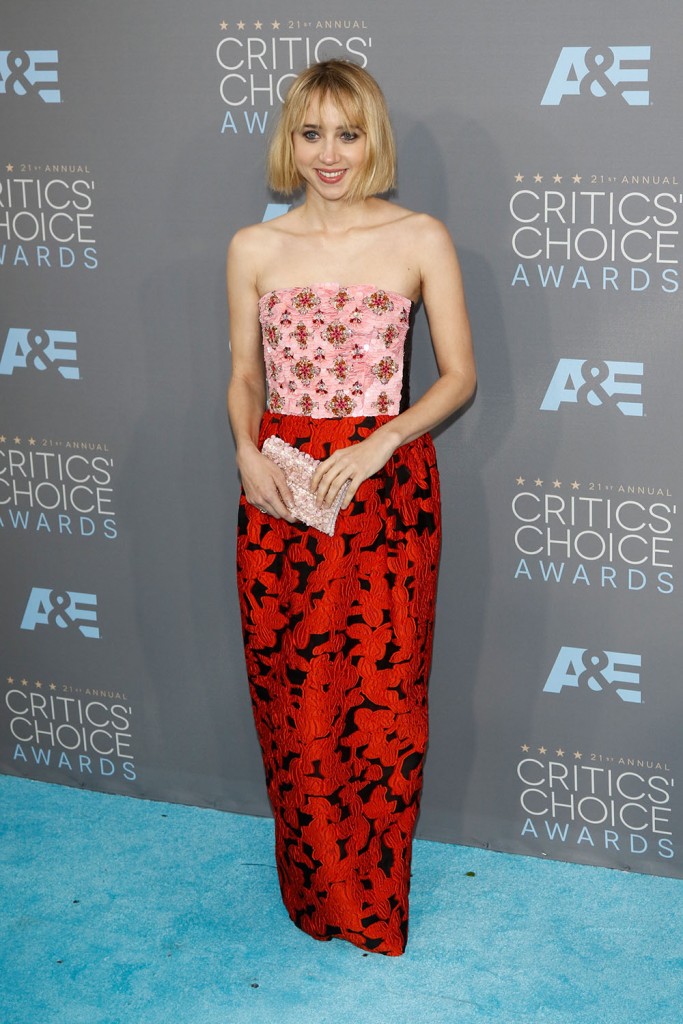 Zoe Kazan hit the red carpet at last night's Critics Choice Awards with boyfriend Paul Dano, who was nominated for Best Supporting Actor for his role as the young Brian Wilson in Love and Mercy (which he lost to Sylvester Stallone…pity.) She debuted a cute new blonde bob on the red carpet – which I think really works for her. On the other hand, her dress, by Oscar de la Renta seems to have a split personality. It is giving me a "sample sale at the fabric store" vibe. It's just too busy. I think she's probably going for "twee", since she does get cast quite often as the manic pixie dream girl, but I think she'd look better in something different. Points for the cute clutch, which does nicely match the top part of her dress. And, she and Paul do make a cute couple, don't you think?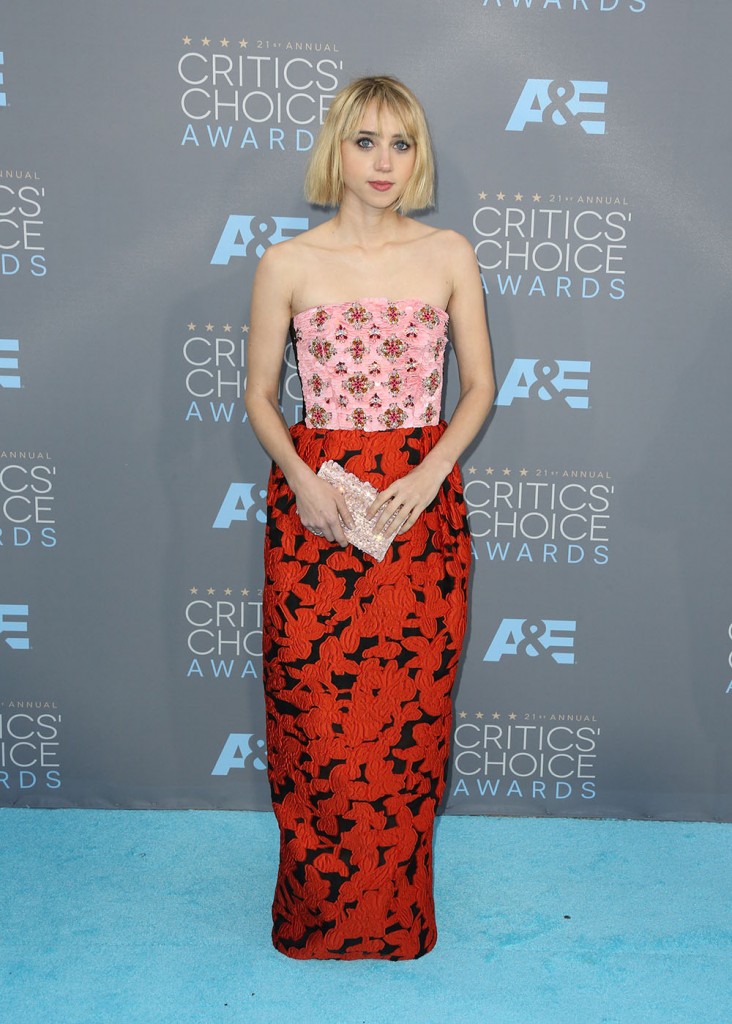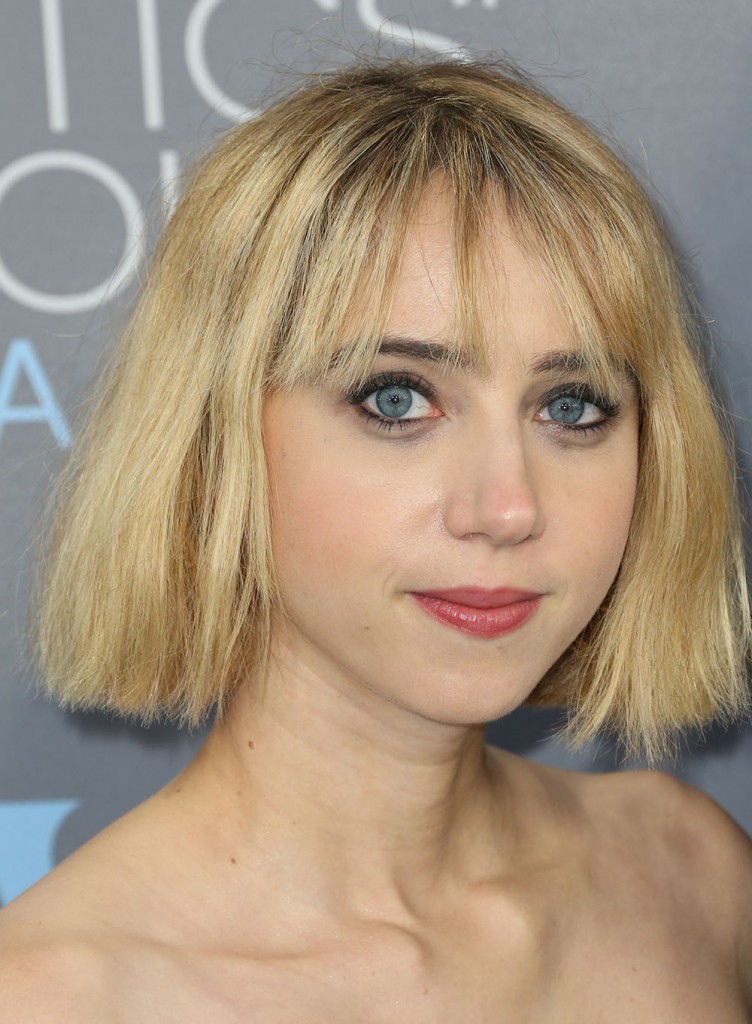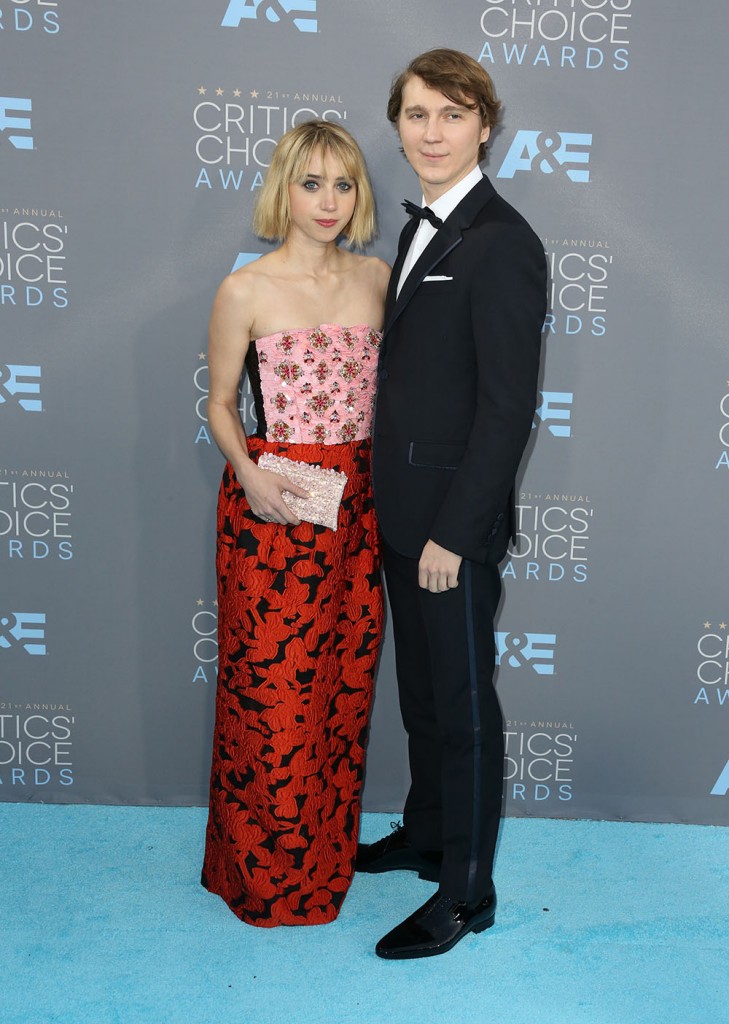 Downton Abbey's Joanne Froggatt definitely plays to her strengths, fashion-wise. After dazzling in a periwinkle blue gown at the Golden Globes, she once again opted for a blue hue, this time, in a strapless gown by Roland Mouret. From the front, it's lovely, from the back, not so much. It reminds me of a model at a photo shoot wearing a dress that's too big for her and the stylist just clips up the extra fabric in the back that the camera can't see. She does make a great entrance, however, with her elegant low ponytail, lovely earrings and silver toned clutch.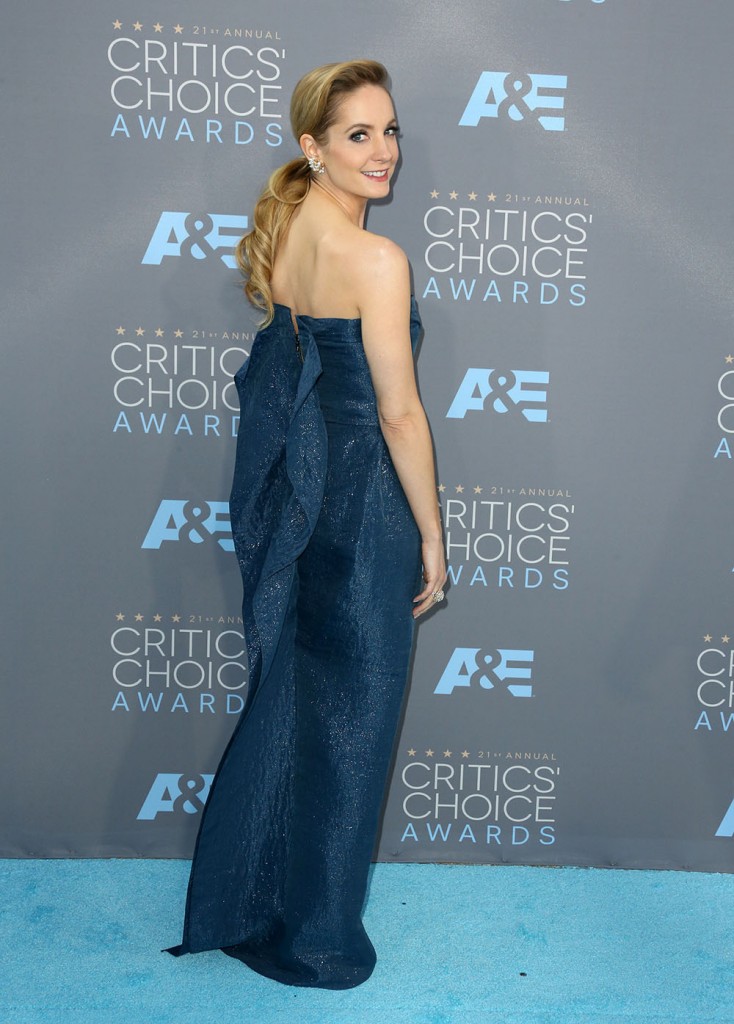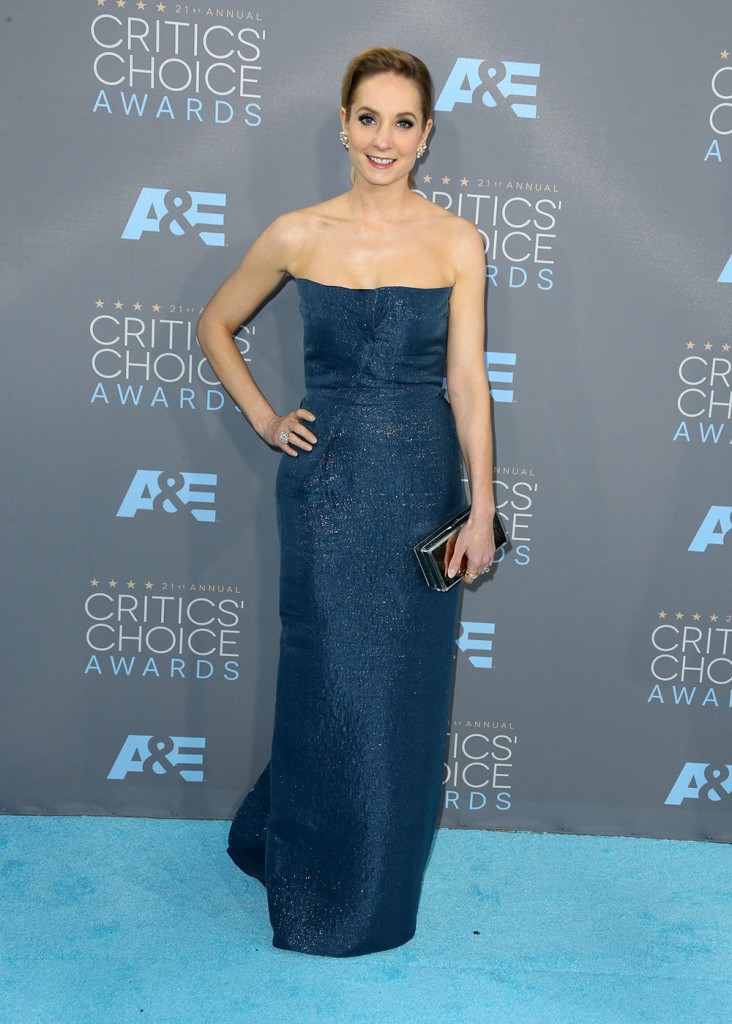 Carrie Coon, who earned Best Actress honors for her role on HBO's The Leftovers, brought a pop of yellow to the red carpet in her dress by Rubin Singer. It is nice to see such a bright shade on her, as the yellow hue complements her hair and skin tone, but the whole look just lacks that "wow factor." I do love her accessories, the amber earrings look great with her short haircut and those shoes are pretty amazing.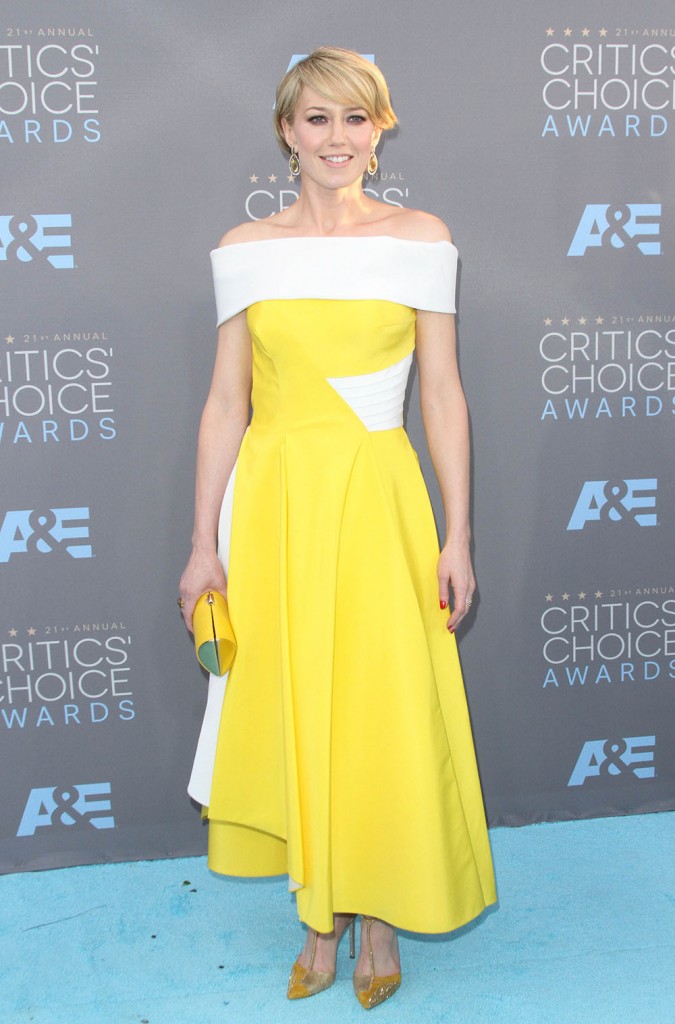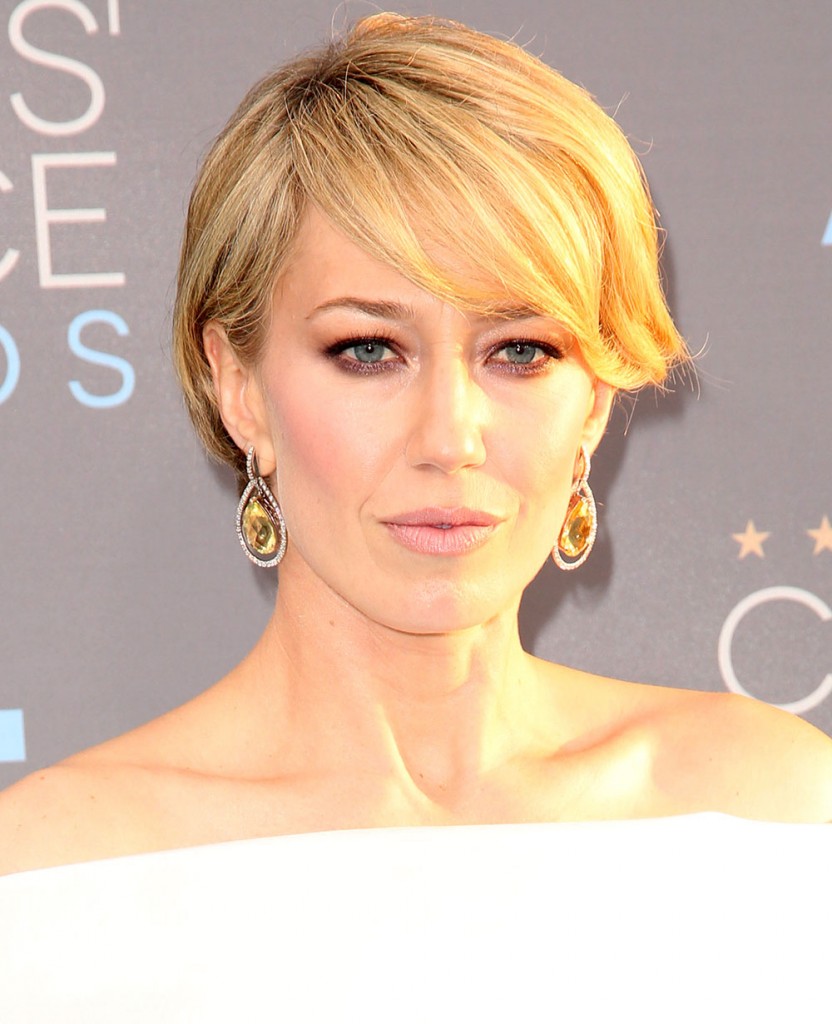 Eden Sher, a nominee for her work on the sitcom The Middle, looked positively glam in a black and white strapless gown by Rubin Singer. Even though she lost the award to Big Bang Theory's Mayim Bialik, she was a winner on the red carpet. I can't believe she is the same woman we see as the frumpy Sue Hack every week. I adore this dress. It's classic and elegant and the whole look works for me, from her layered bob and diamond drop earrings from Doves by Doron Paloma all the way down to her strappy stilettos. Forget about the middle, she's the top in my book.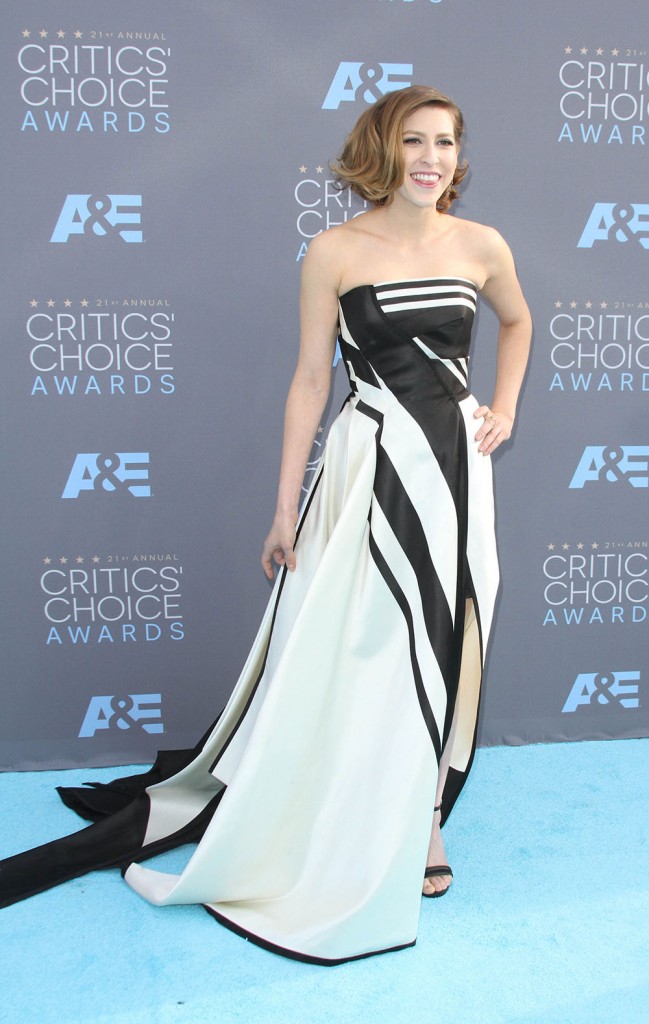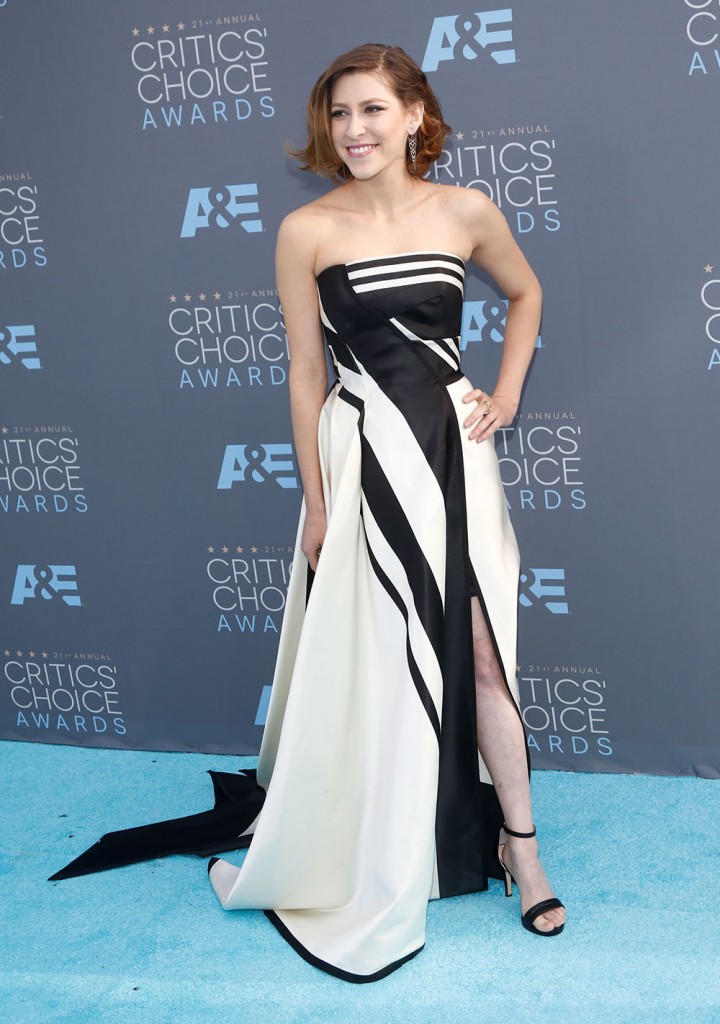 photo credit: WENN.com