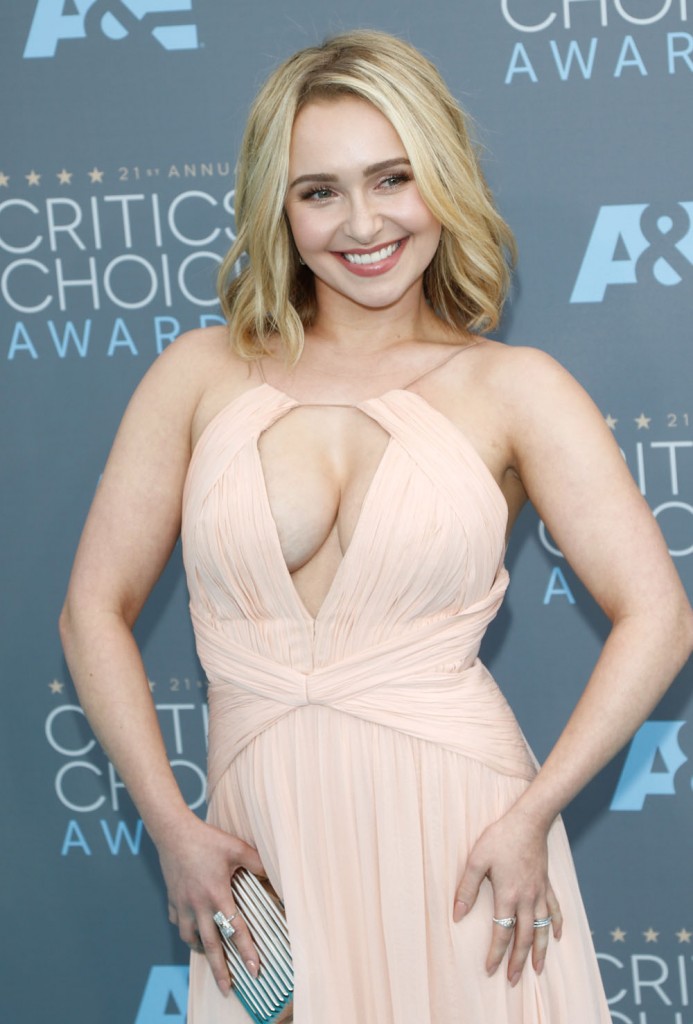 Mild spoilers for past episodes of Nashville
Hayden Panettiere made her first post treatment red carpet appearance at the Critics Choice Awards on Sunday, where she was nominated for her work in Nashville. It's good to see Hayden out and about, particularly because I've been missing her on Nashville. They explained her absence by claiming her character was in rehab, and it makes me wonder if they wrote that storyline for her before or after she sought treatment for postpartum depression, not that it matters but I'm genuinely curious. (Outlets did report that her character's PPD was a coincidence, but I suspect that they sent her character to rehab so that Hayden could break from filming.)
Hayden was honest and outspoken about her postpartum depression before she went into treatment, admitting to multiple outlets that she suffered from it and trying to communicate to other women that they were not alone. In a new interview with ET ahead of the Critics Choice Awards, Hayden said that she was surprised by all the support she's received after leaving treatment. She also called it "an intense year."
It's been an intense year for me. There's been a lot of things that have changed and that have happened. To be recognized by the critics is just…

You're a role model for mothers who are getting through ppd… and playing a similar character… what kind of reaction have you gotten?
I've gotten an incredible amount of support and I was actually really surprised cause I feel like I grew up in this industry that, in my mind, was very judgmental… people were waiting for me to fall… so putting out something so personal… I was just waiting for it.

I didn't even look at social media. Then, when I looked, people were like, 'Oh my gosh, good for you,' and I am so proud to be a spokesperson [voice rises like it's a question] and a woman that people can look to and to know that they're not alone and they're not weak if they go and they seek help.

How is the transition back to work?
To be honest it was kind of a rocky start for me and especially emotionally. The first scene that I did the other day when I saw certain people that I haven't seen in a while and I felt really comfortable. I just lost it and I couldn't keep it together. So, it held us up for a second but we got it at the end.
[Quotes from video and text on ETOnline]
Whenever I hear an interview with Hayden, I'm so impressed at how genuine she comes across. She's a great actress and I'm really looking forward to seeing her back on Nashville. It's not coming back until March 16th though, which is too bad.
I can't cover this without reporting that Hayden seems to have new boobs though. I mentioned this yesterday in a fashion post for the Critics' Choice. However I was looking at other recent photos of Hayden and her chest looks just as big. (See the first photo below.) She got called out by The Enquirer in 2010 for a possible boob job, I was checking our archives and I covered it at the time. (I didn't like her back then but she's since grown on me and/or changed.) That's totally her prerogative if she got another tune up, but I don't know if I would highlight the work in a revealing dress like she is here. They look really altered, to put it nicely. However she could be using enhancers or she could just be larger up top after having a baby.
Getting back to the topic, I do think she'll help other women realize that they're not alone with PPD. It always helps when celebrities speak out on important health topics, particularly mental health because there's still such a stigma.
Hayden also talked to People Magazine and E! Online and said basically the same thing she told ET, that she's no longer afraid of what people think and that she "saw how much people rallied behind me when I was honest, and I didn't know that honesty could be such a gift." She also says that by being open she hopes to be a role model for her daughter.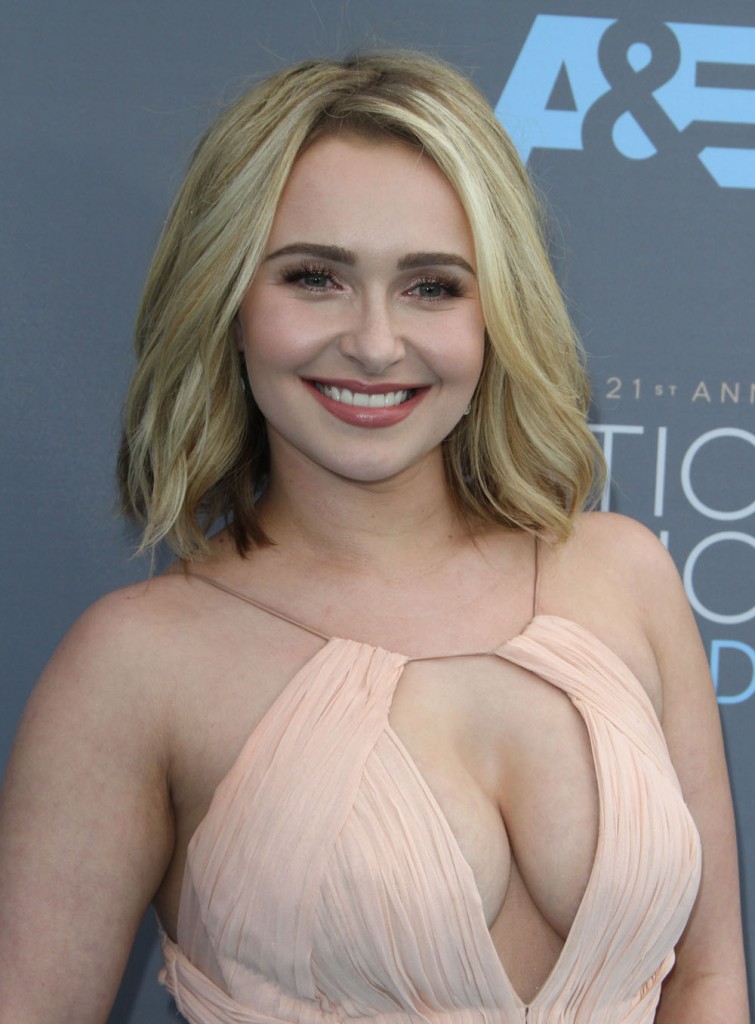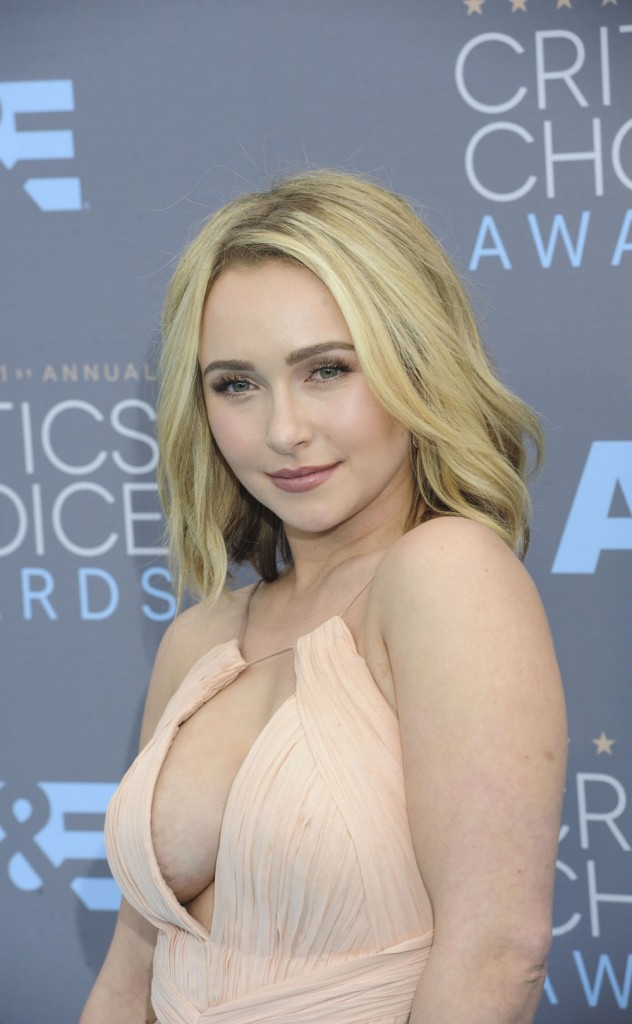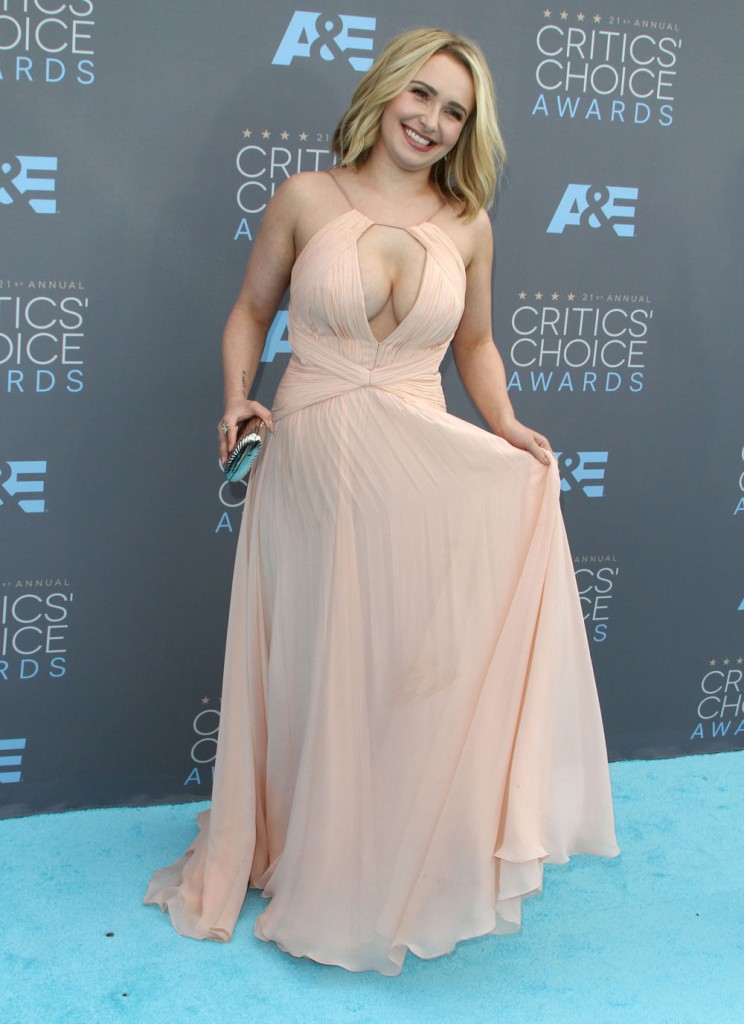 Photo credit: FameFlynet and WENN.com