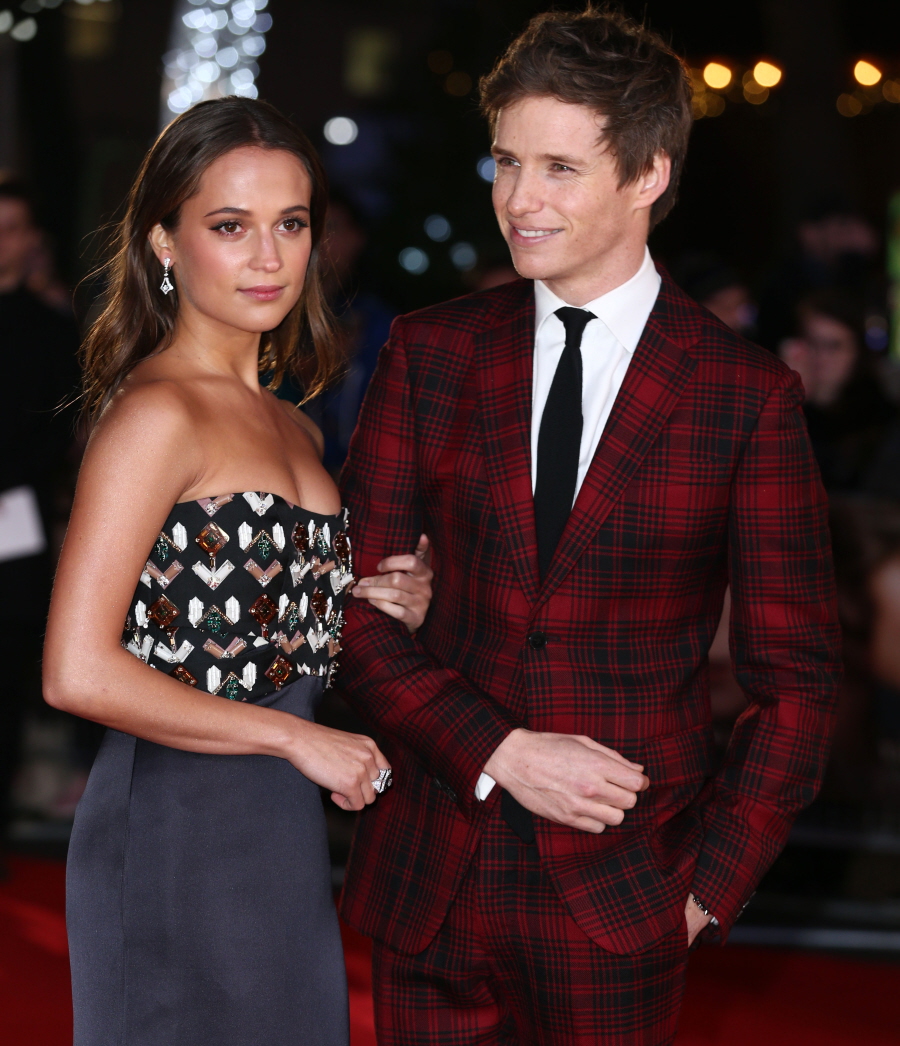 Of all of this year's (white!) Oscar nominees, who is the biggest diva? Who is the one most likely to treat "the little people" like crap? Who is the most likely to demand a certain drink in the middle of a desert? I doubt many people would guess Eddie Redmayne. In interviews, Eddie seems to come across as somewhat nerdy, serious and a little bit shy. Even in his dual interview with Jennifer Lawrence on Graham Norton a few weeks ago, he just seemed like a sweet guy, not the most suave, but sort of silly and nice. But Star Magazine would have you believe that Eddie is a terrible diva. Not only that, but Alicia Vikander can't stand him because he's always demanding special treatment. Um, really?
Eddie Redmayne may be Hollywood's new It Boy, but his costar Alicia Vikander isn't so smitten.

"Alicia is actually dreading the rest of the awards season, because Eddie makes it all about him," dishes a tipster, citing a recent photoshoot in the California desert for their buzzed-about flick. Apparently Alicia and the rest of the cast were left cringing when Eddie insisted someone fetch him a "proper cup of English tea."

"Everyone was scrambling around trying to please him, and Alicia was just fuming," recounts the insider. "She would have been happy with a bottle of water so they could get on with work – but once again, Eddie was making demands."
[From Star Magazine, print edition]
What is this photoshoot in the desert? And why would he want a proper cup of tea in the desert? Anyway, I'm not saying I believe this or disbelieve it, but I do think it COULD have happened. Maybe Eddie had a bad day, maybe he was homesick, or maybe he's just an undercover douchebag. If he is a d-bag, then he's also a much better actor than I ever knew, because he really does come across like the sweetest, almost blandest guy.
Meanwhile, it's looking more and more like Alicia is the leading contender for the Best Supporting Actress Oscar. How does that make you feel?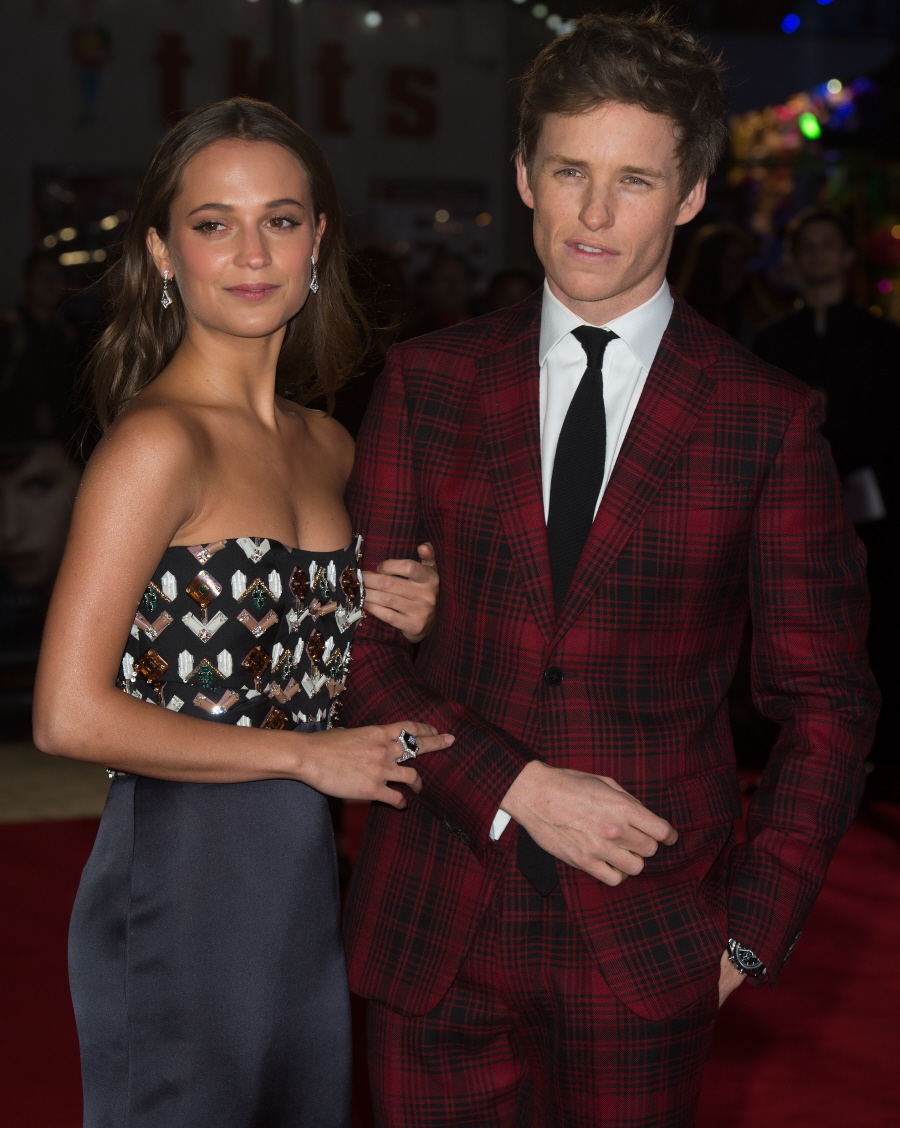 Photos courtesy of WENN.