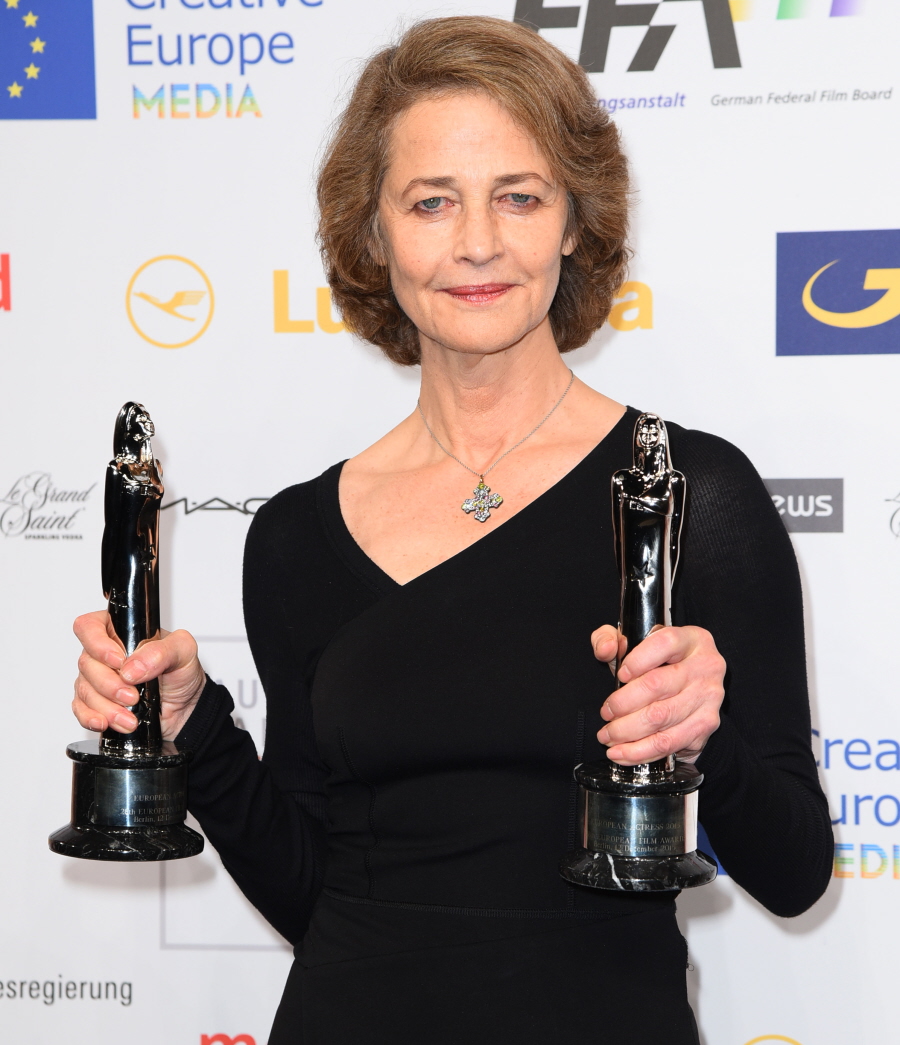 Charlotte Rampling got a "surprise" Oscar nomination for her film 45 Years. I still haven't seen it, although the reviews for Charlotte in particular are wonderful. Rampling was snubbed for nominations at many awards shows (including the BAFTAs), but the Academy showed her some love… at the same time they were actively snubbing artists of color. So when Charlotte was doing a French radio interview this week, she was asked about the growing controversy of #OscarsSoWhite. And Rampling showed off why she's so popular with the over-60, overwhelmingly white Academy voters.
Oscar nominee Charlotte Rampling has claimed the current campaign to boycott the 2016 Academy Awards over claims of a diversity deficit is racist to white people. Asked for her take on the current furore over all-white lists of nominees on French Radio network Europe 1 on Friday morning, the British actor did not mince her words.

"It is racist to whites," she said. "One can never really know, but perhaps the black actors did not deserve to make the final list," added Rampling. Asked if the Academy of Motion Picture Arts and Sciences should introduce quotas, a proposal which no current advocate of increased diversity has mooted, she responded: "Why classify people? These days everyone is more or less accepted … People will always say: 'Him, he's less handsome'; 'Him, he's too black'; 'He is too white' … someone will always be saying 'You are too' [this or that] … But do we have to take from this that there should be lots of minorities everywhere?"

When the interviewer explains that black members of the film industry feel like a minority, Rampling replies: "No comment."
We can all shake our heads and roll our eyes, but HAND TO GOD, this is honestly how many Academy voters feel. And I'd just like to point out how sad/hilarious/insensitive it is for an old white Englishwoman to claim that white people are the victims of racism. It would be like Winston Churchill claiming Indians were racist against him. When a group that has historically been the oppressor of other races suddenly claims to be the victim of racism? It's almost magical. An angel just got his wings.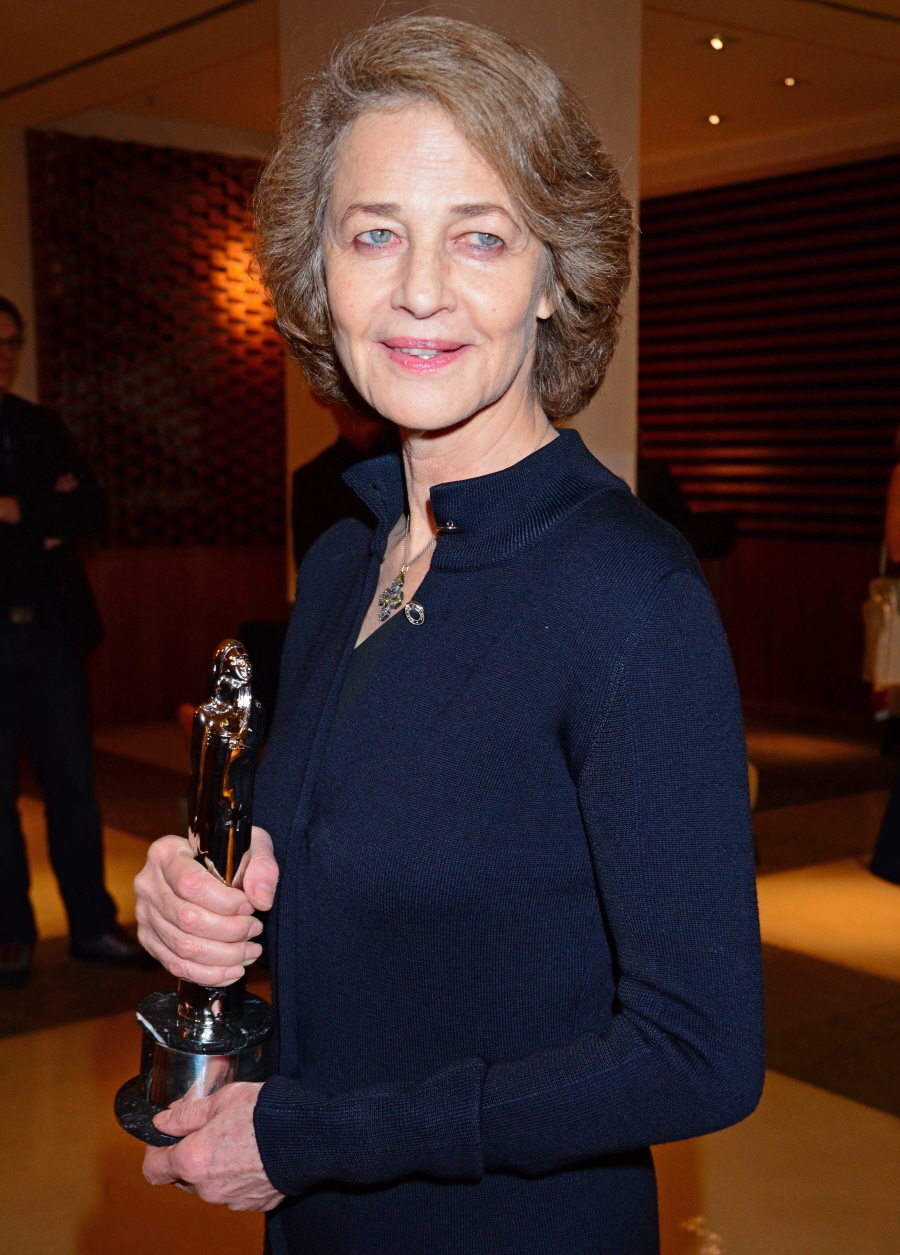 Photos courtesy of WENN.