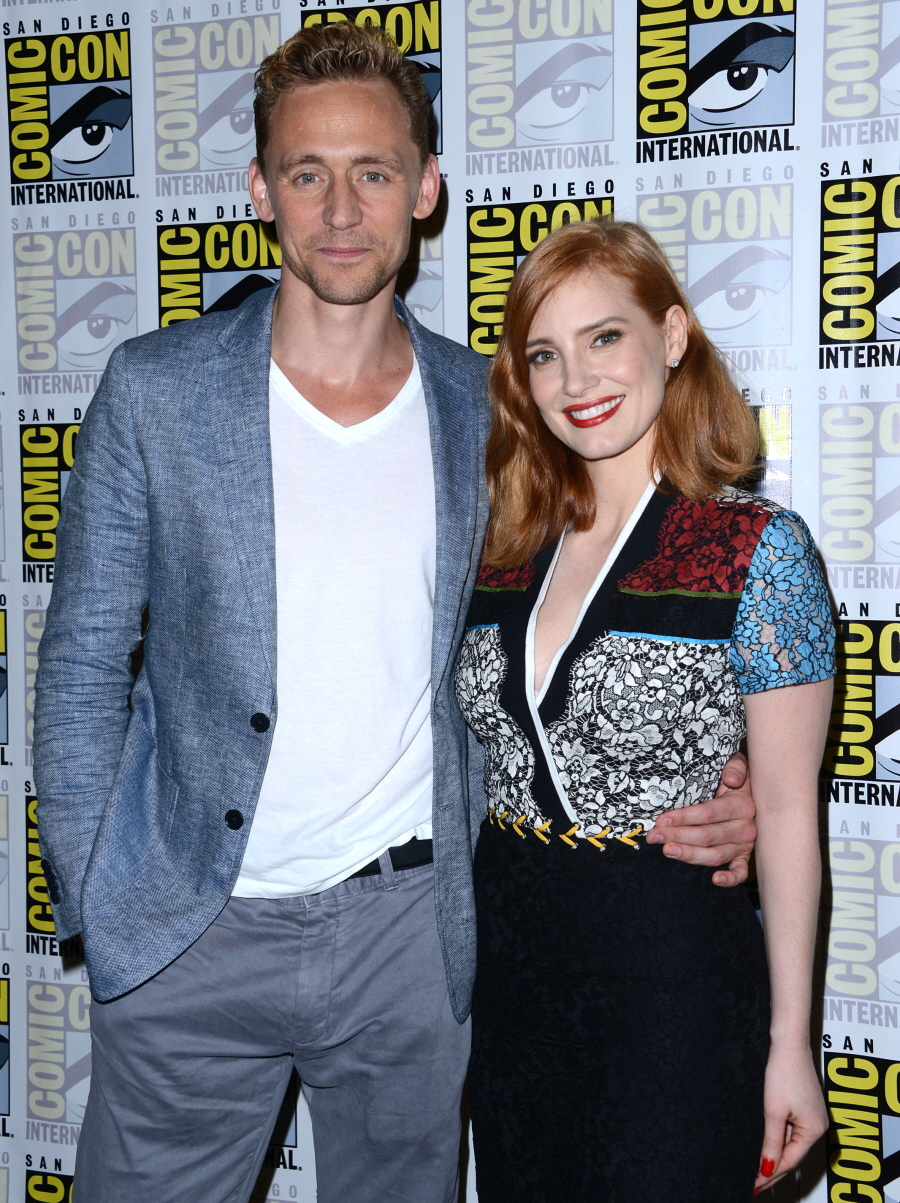 Even though I'm pretty sure that Tom Hiddleston is still "secretly" dating Elizabeth Olsen, I still enjoy random gossip about other people Tom might be dating. People like… Jessica Chastain? There's actually a somewhat long history of people thinking Hiddles and Chastain were a thing. The rumors began circulating back in January 2013, and it was said that they had been secretly dating for several months, and that Chastain had even spent some time in England with Tom and his family. Then the dating rumors began percolating once again when Tom and Jessica were filming Crimson Peak in early 2014, especially when Tom helped Jessica celebrate her birthday. But soon after, we learned that Jessica was still dating her Italian boyfriend, Gian Luca Passi di Preposulo.
At the end of the day, do I think it's possible that Jessica and Tom had a fling at one point, years ago? Sure. Anything's possible. But I think once she got to know him better, she started to find him exhausting (I may be projecting here). I also think they probably are good friends at this point. But according to Star Magazine, Chastain is the one who got away.
Jessica Chastain has broken her rule about not dating actors for Tom Hiddleston once before, and now the newly single actor, 34, is asking Chastain to do it once more after reuniting on-screen for Crimson Peak.

"Tom realized what a mistake he made," a source tells Star. "He's been hitting Jessica up ever since, saying that she's the one who got away and begging for a second chance."

The only problem? Hiddleston is looking for love in all the wrong places. Since their split in early 2013, Jessica has happily moved on Italian fashion executive Gian Luca Passi di Preposulo, who was none too pleased to hear that Tom was back in the picture.

"She tried to let Tom down gently because they really are such good friend… but I think she secretly liked that Gian Luca got a little jealous."
[From Star Magazine, print edition]
Do I believe that Tom is actively pursuing Chastain whilst carrying on with Elizabeth Olsen? Not really. Although I do think something fishy is going on between Hiddles and Olsen and it's not just "oh, they want to keep it quiet." I'll also give you this: I think if Chastain wanted Hiddles, she could have him. Like, he would be really into it. So I do believe that Star's version of their dynamic is probably close to true but otherwise… not so much.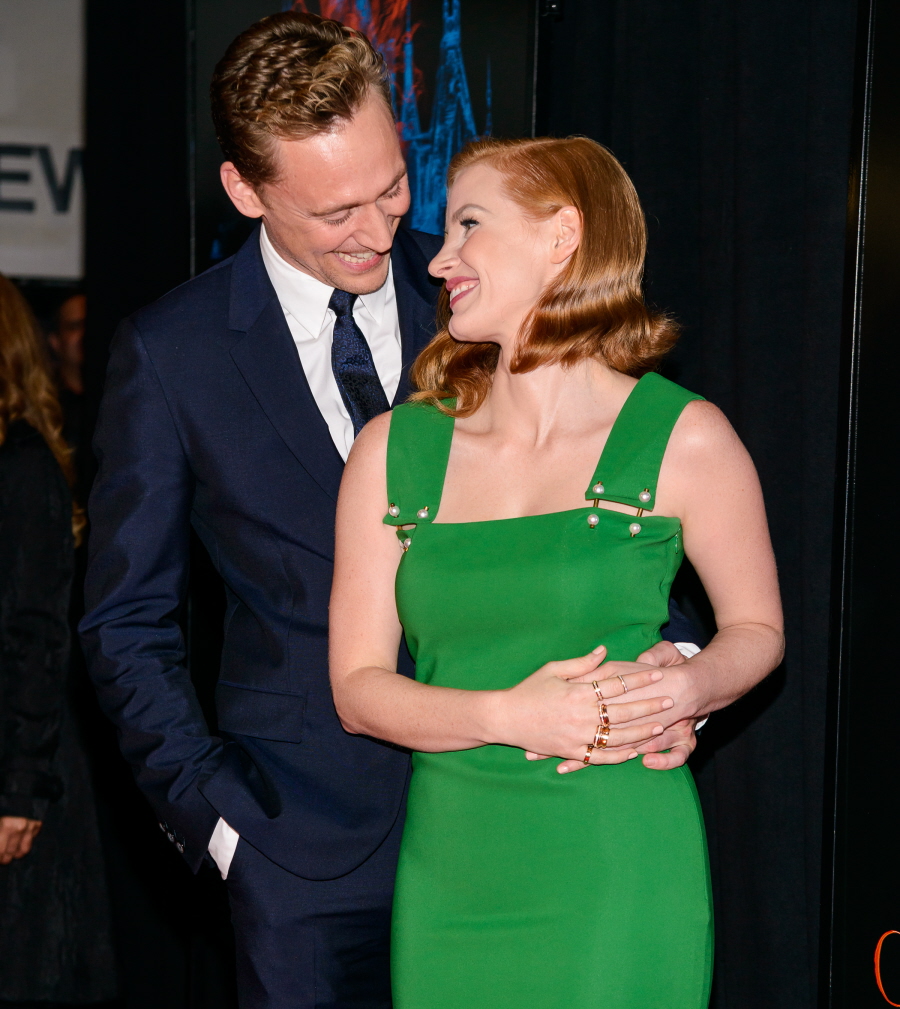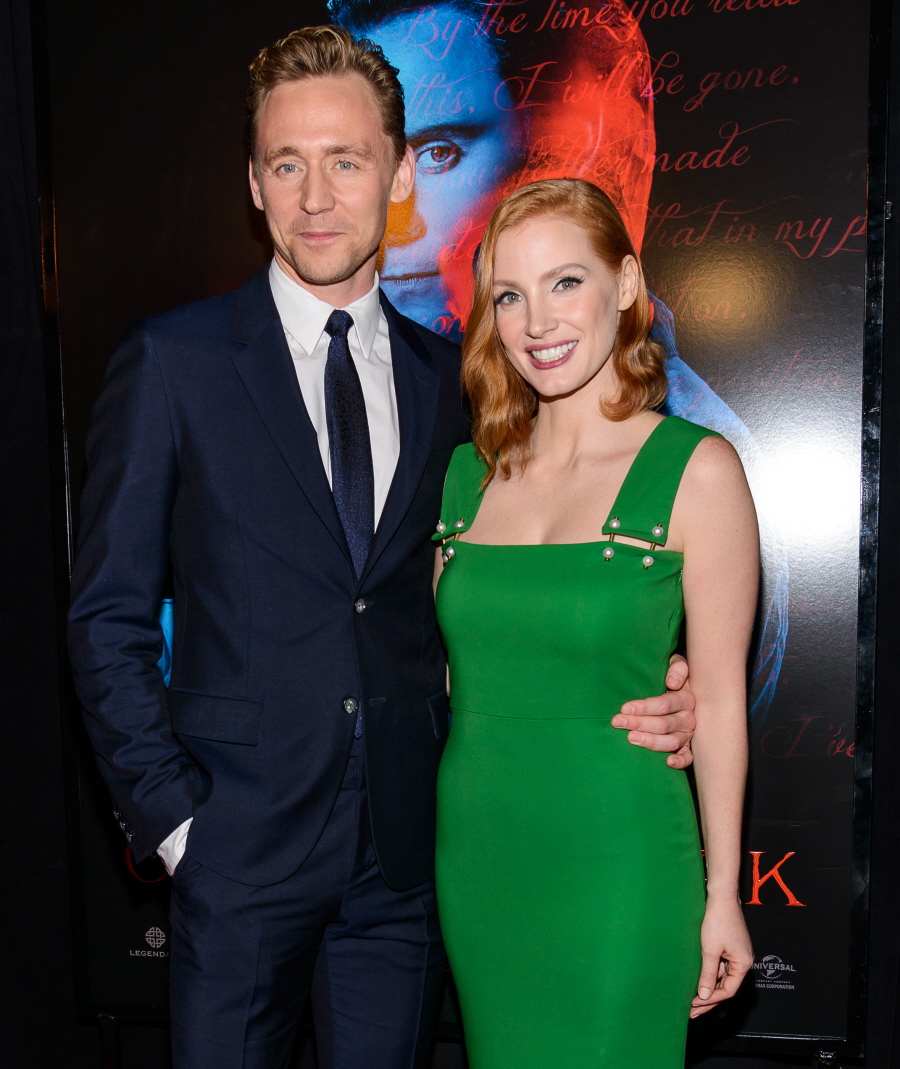 Photos courtesy of WENN, Fame/Flynet.