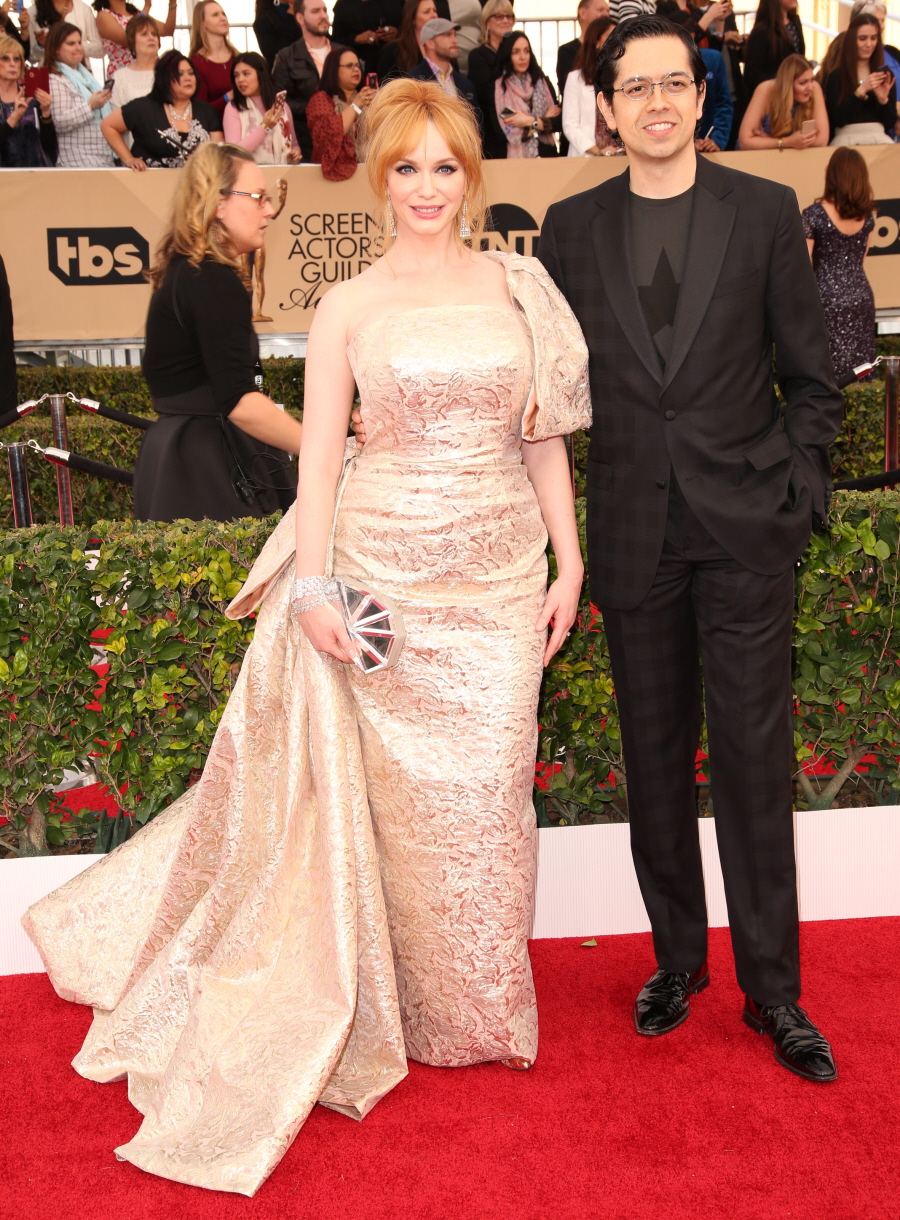 Y'all know I love Christina Hendricks. But she's almost always a mess on the red carpet, and last night was no exception. Christina attended the SAGs for Mad Men's last ensemble nomination, and Mad Men lost, which I'm sort of okay with. What I'm not okay with? Downton Abbey winning the ensemble award for Drama yet again! Ugh. Don't get me wrong, I love Downton and I'm still watching and loving it. But it's a very silly soap opera.
But anyway, Christina decided to go with this custom-made Christian Siriano gown. She's worn Siriano to some major events before, to mixed results. I don't know if we should blame the designer or if Christina is the one consistently choosing the wrong colors and fabrics. This gown looks like heavy brocade, something more suitable for a duvet or window treatments. The color is all wrong on her too. Her date was her husband (the Nerd King) Geoffrey Arend.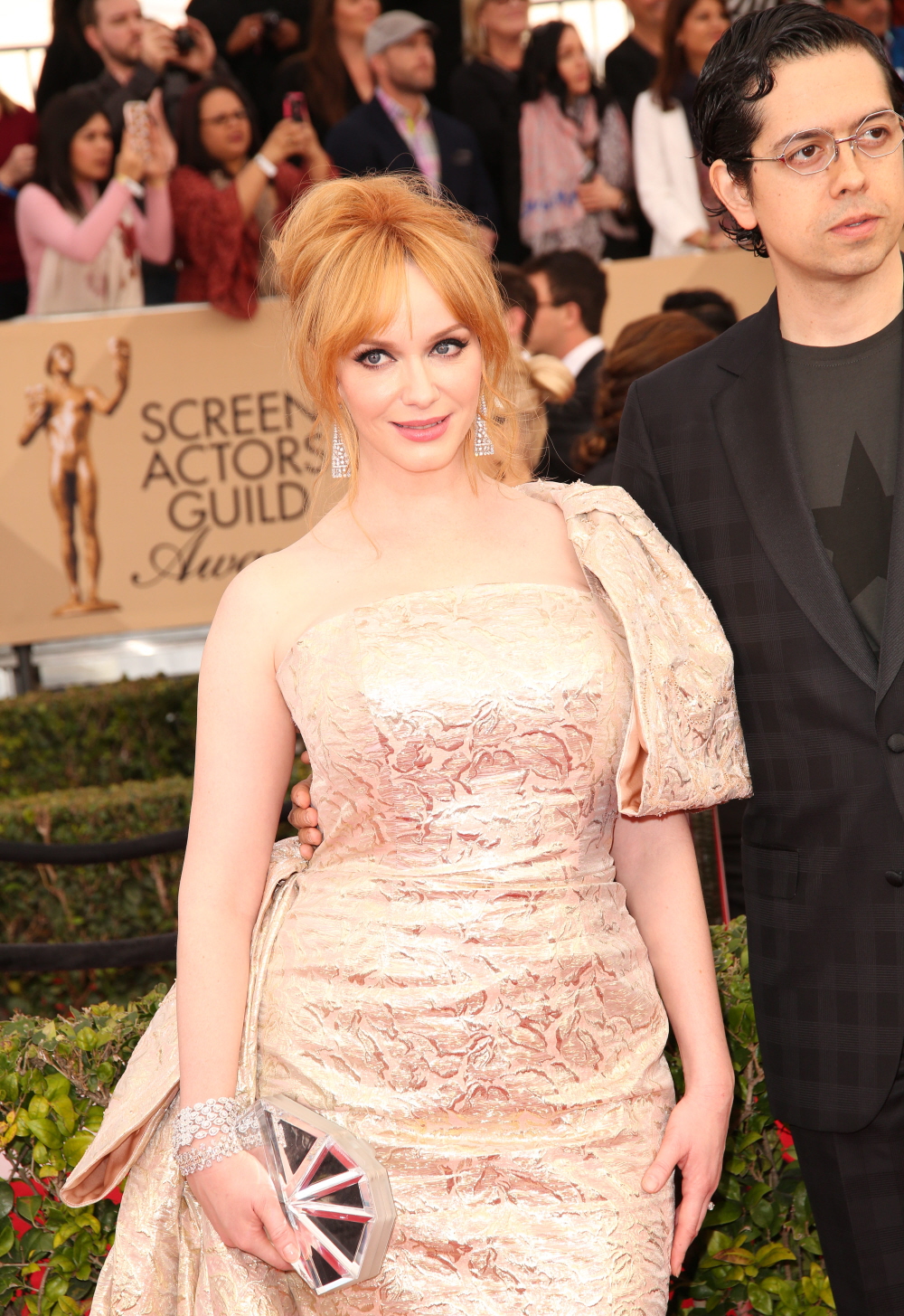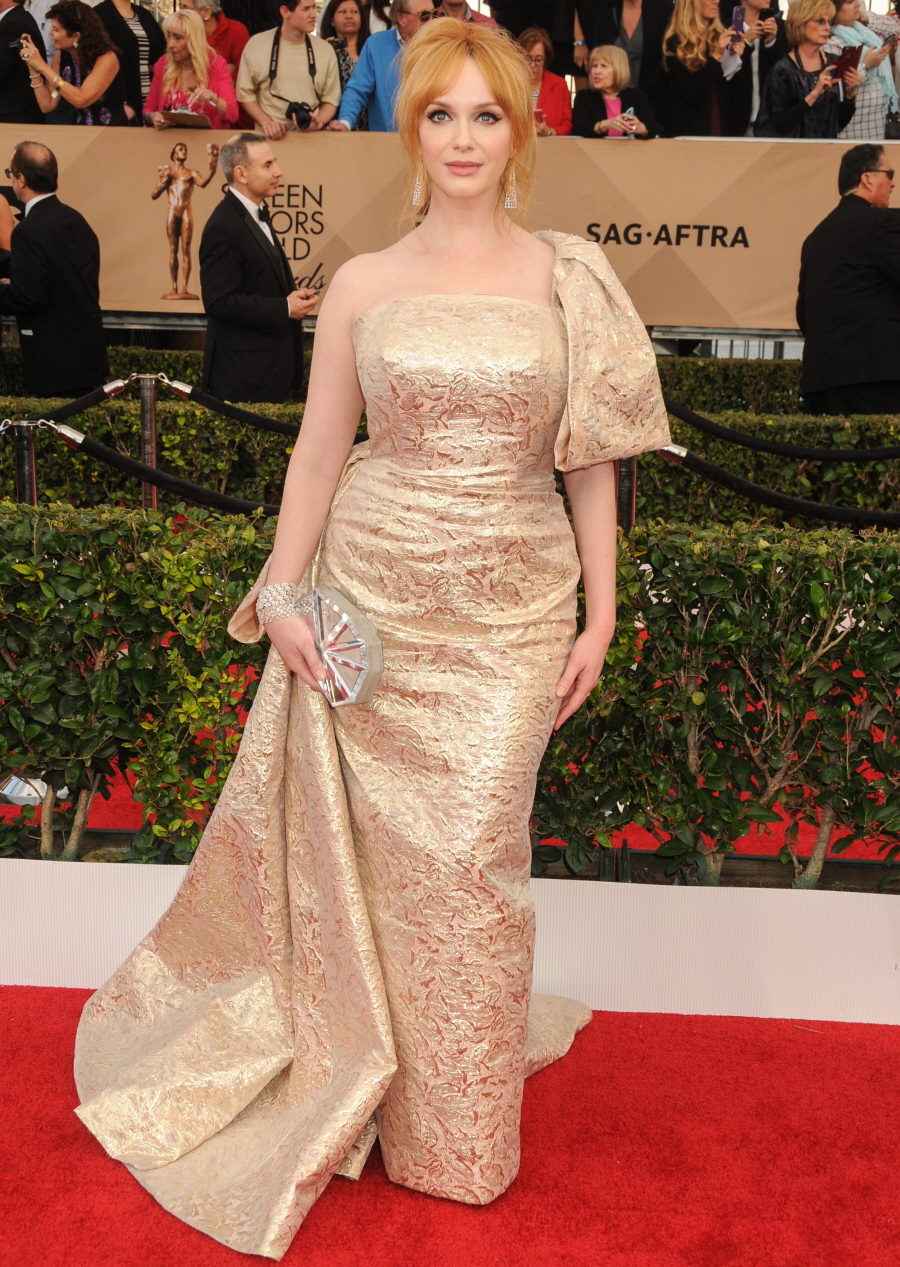 Two more women wore Christian Siriano – Scandal's Katie Lowes and Veep's Anna Chlumsky. The silouette of Katie's dress would have been great on Hendricks, and that color would have been a vast improvement too. Katie's is my favorite out of this bunch, but I don't hate Anna's simple black gown. My problem with Anna's look is that she did the on-trend topknot hairstyle and it looks like it's pulled too tight.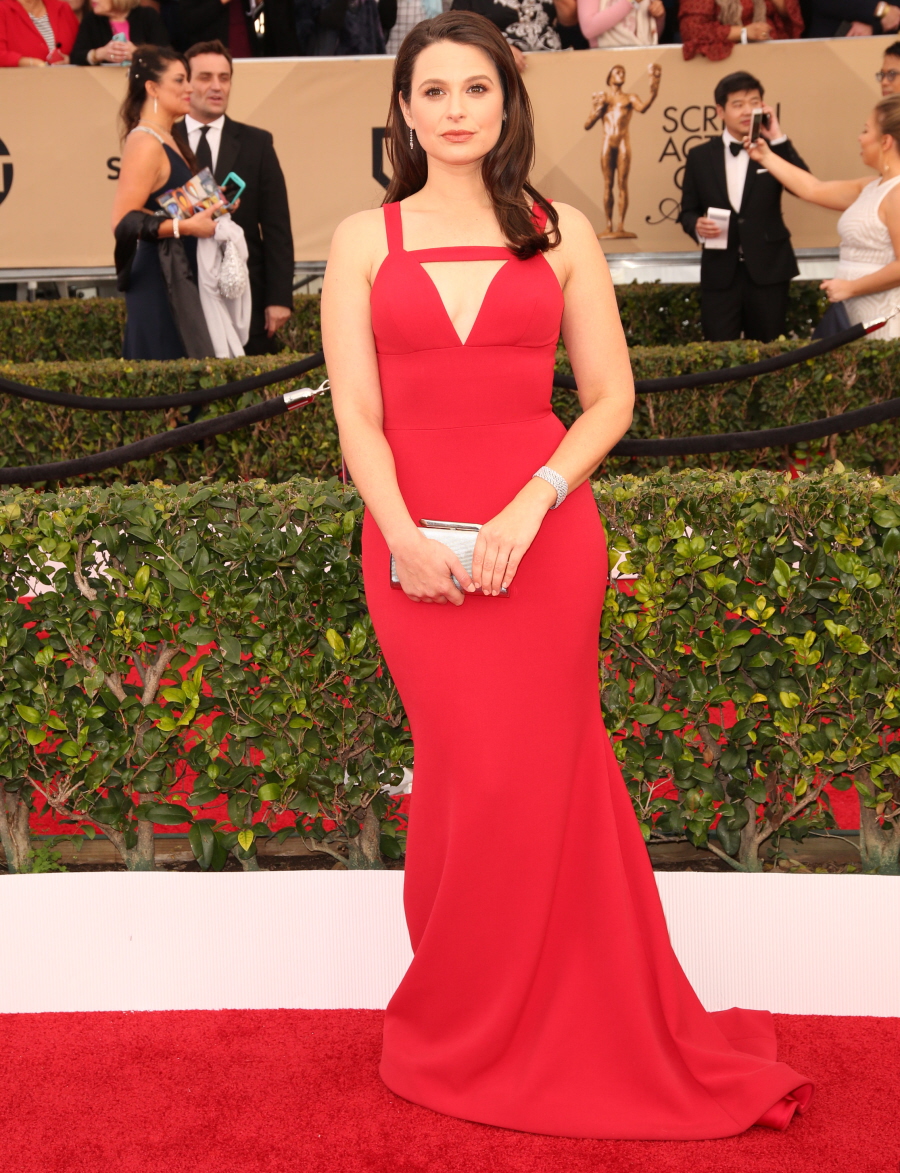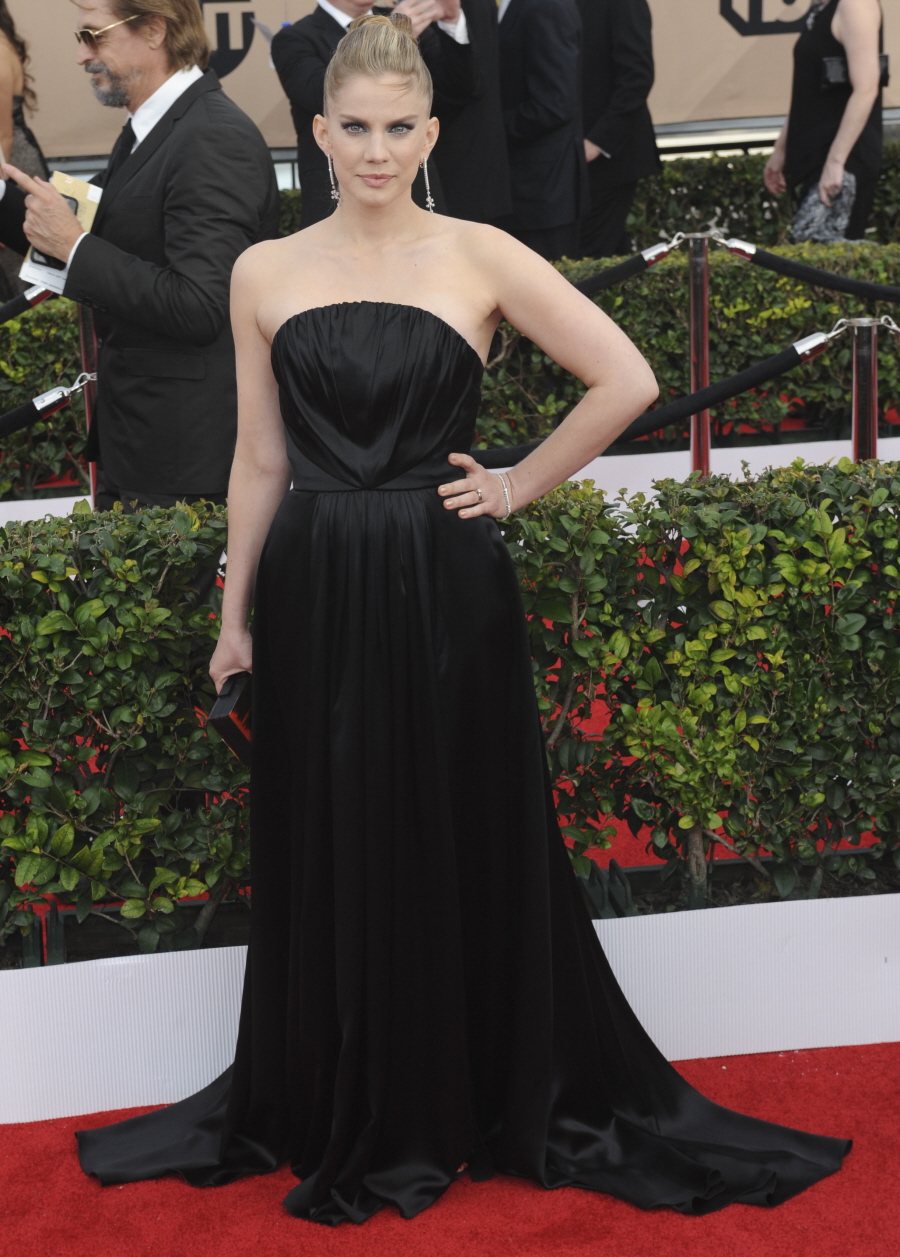 Photos courtesy of WENN, Fame/Flynet.