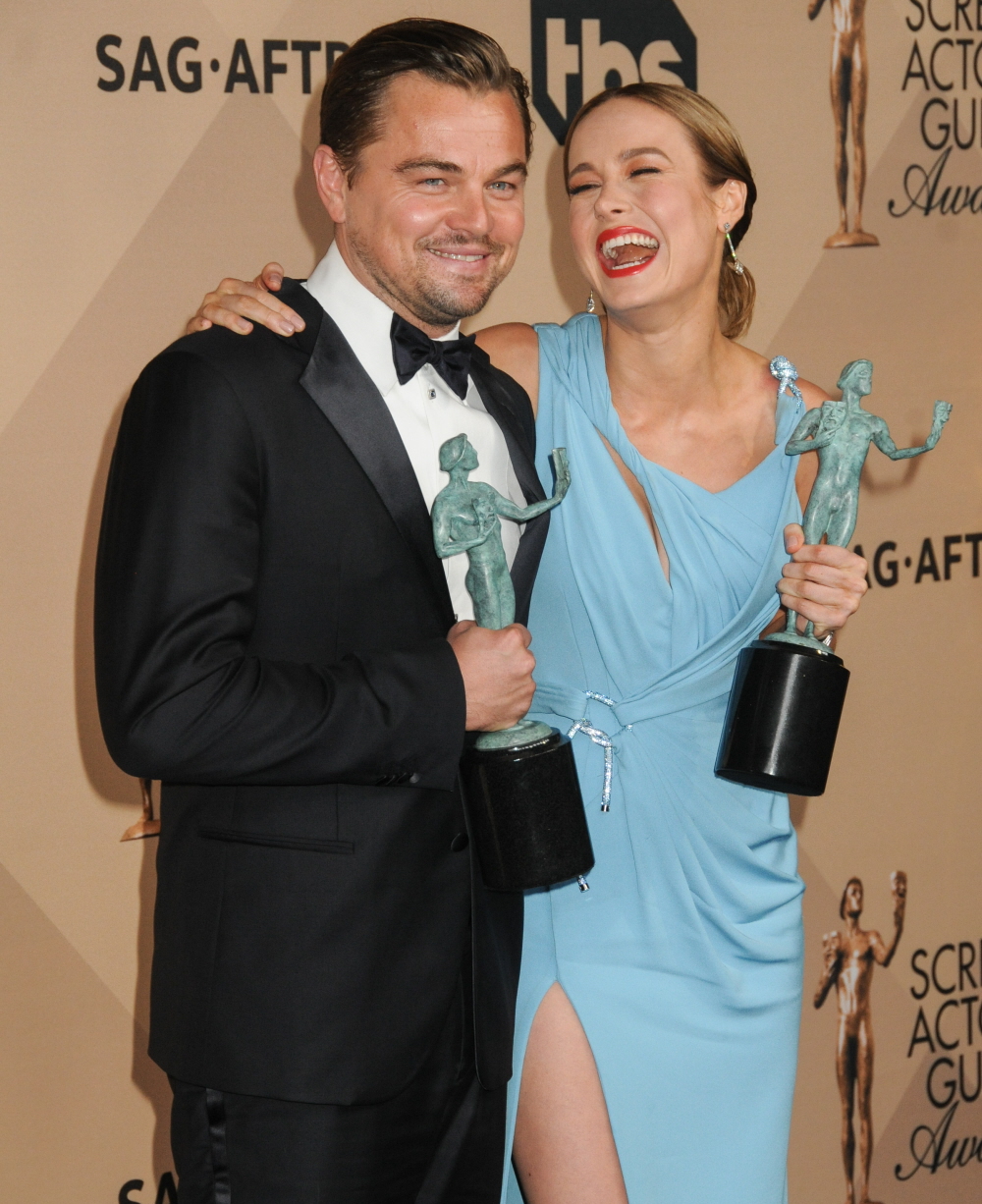 I'm sorry, but this was one of the first photos I saw of Brie Larson and it is AMAZING. Please, more of this!!! Obviously, both Leonardo DiCaprio and Brie Larson won last night at the SAGs, meaning that they're both probably going to win Oscars. Leo is so tightly wound, he can barely sit down, but Brie seems a lot lighter and happier. She's a bit earnest and Girl Scout-y, but that's far from the worst thing in the world.
Brie wore this Versace gown which she said she just picked out hours before the show. My theory is that she probably had something else picked out and her first choice either fell through or didn't fit, so she had to scramble at the last minute. You could sort of tell, especially when she was talking to E! on the red carpet – the dress wasn't tailored (or tailored properly). I will give her some credit: this was a great color and she really stood out on the red carpet (most women went for more muted colors), and she really does have a beautiful figure. If this gown had been tailored properly, you could have been able to see that even more. She has fantastic legs and a tiny little waist.
As for Leo… my God, so pinched. I want him to un-clench at least once during this awards season but it's probably not going to happen. Then after he wins the Oscar, it's going to be a buffet of blonde models and P-ssy Posse shenanigans as he finally relaxes. Leo's tux is Armani, by the way!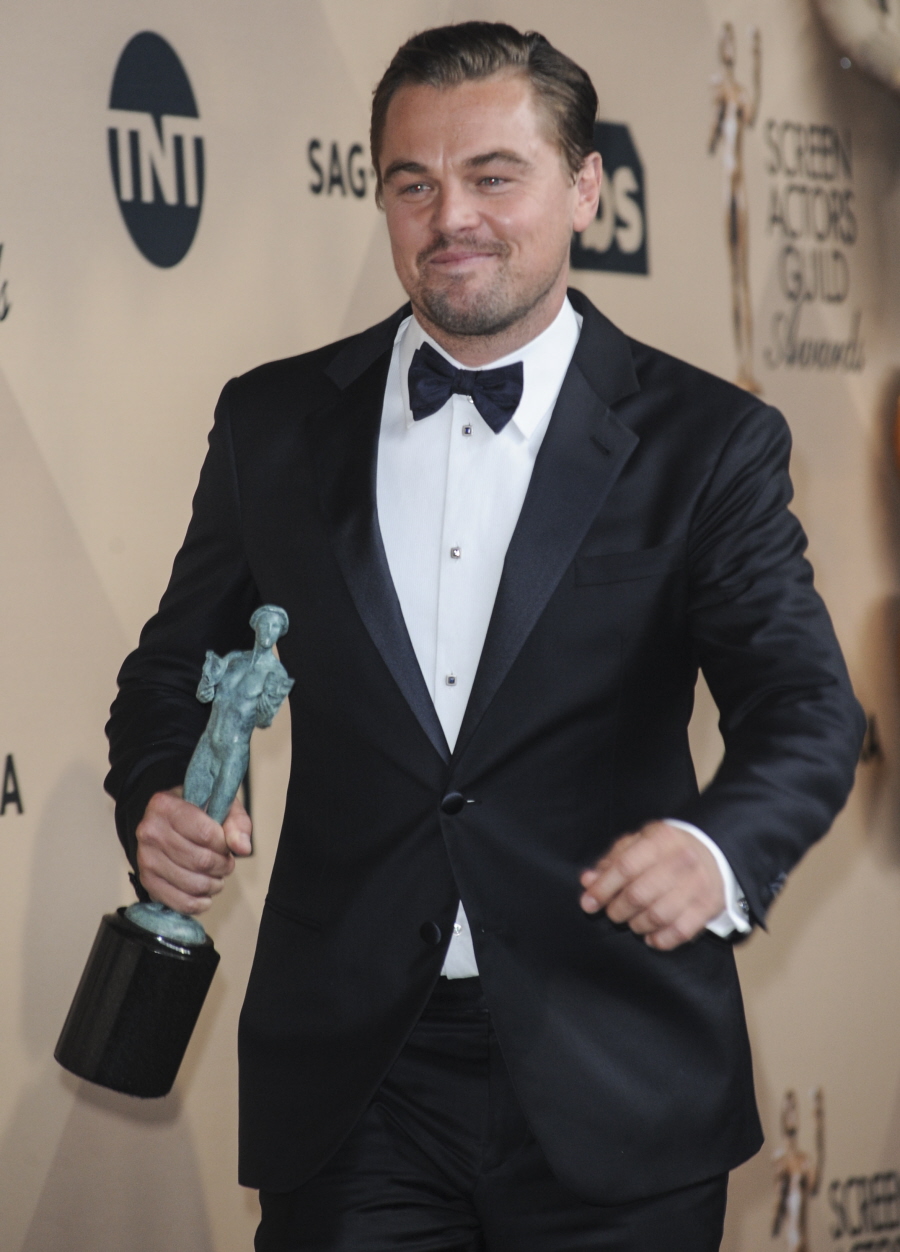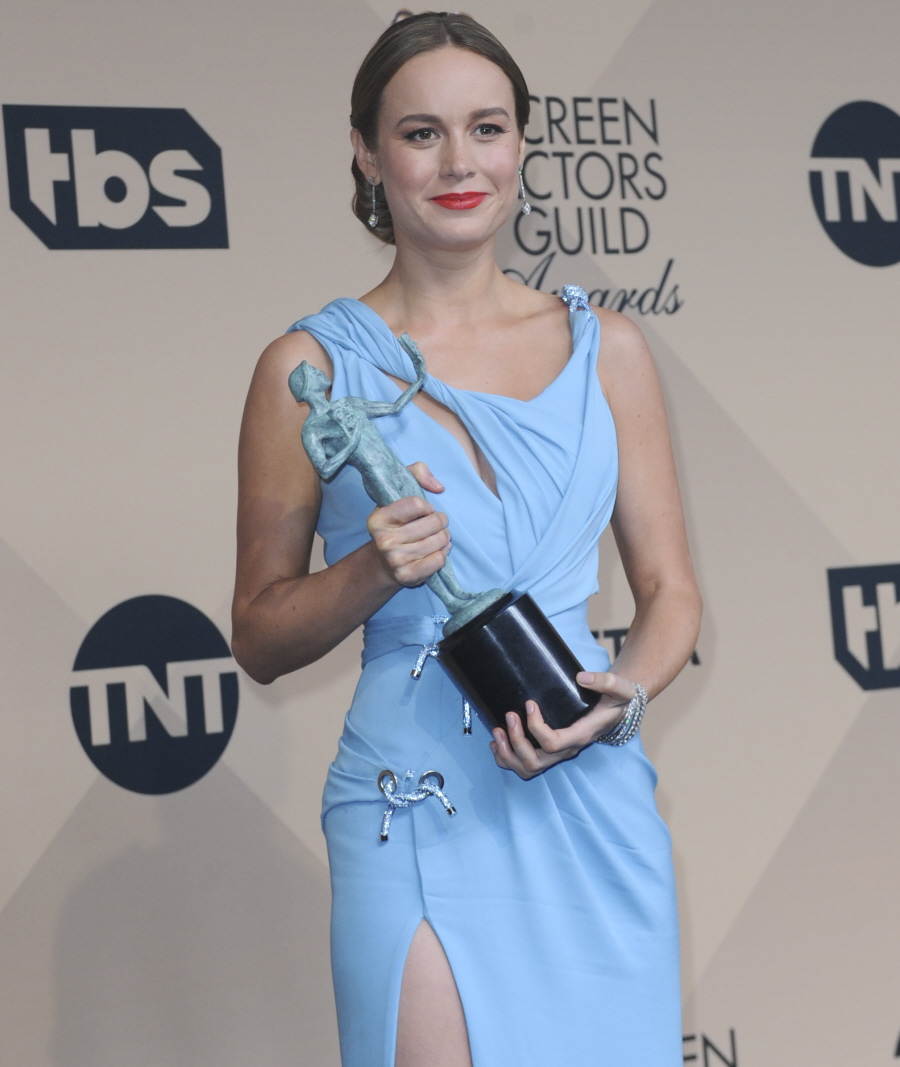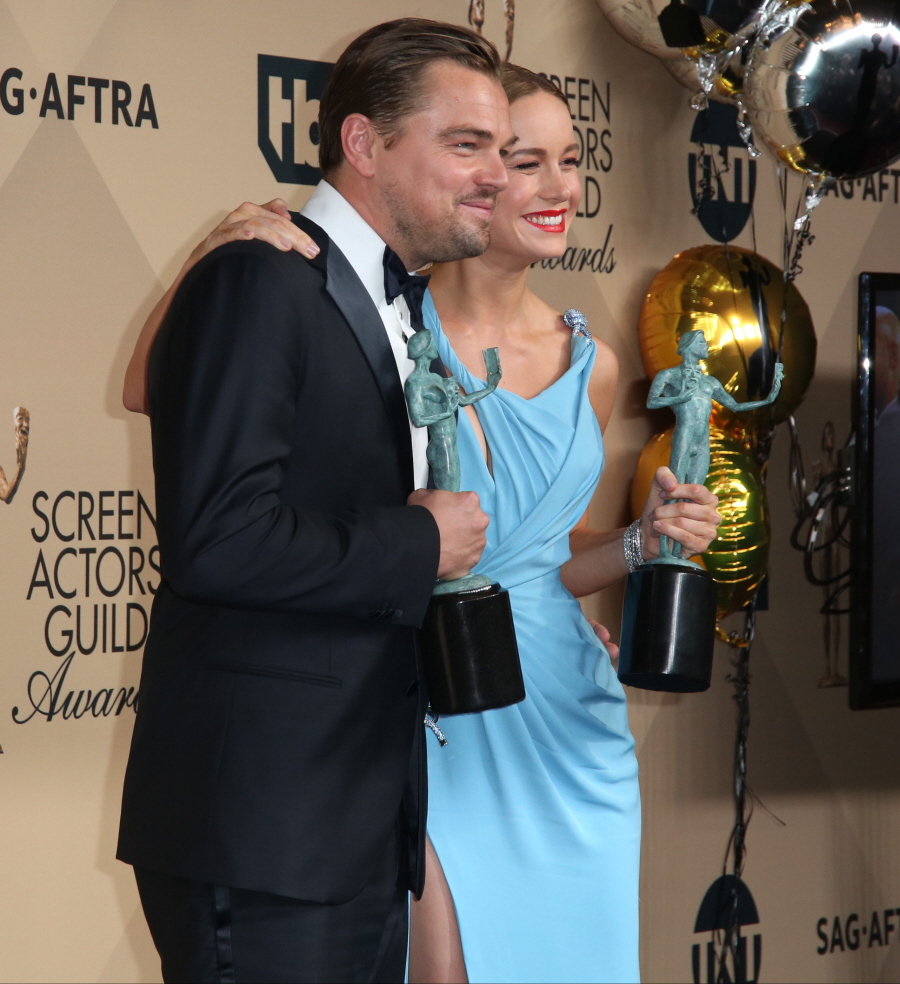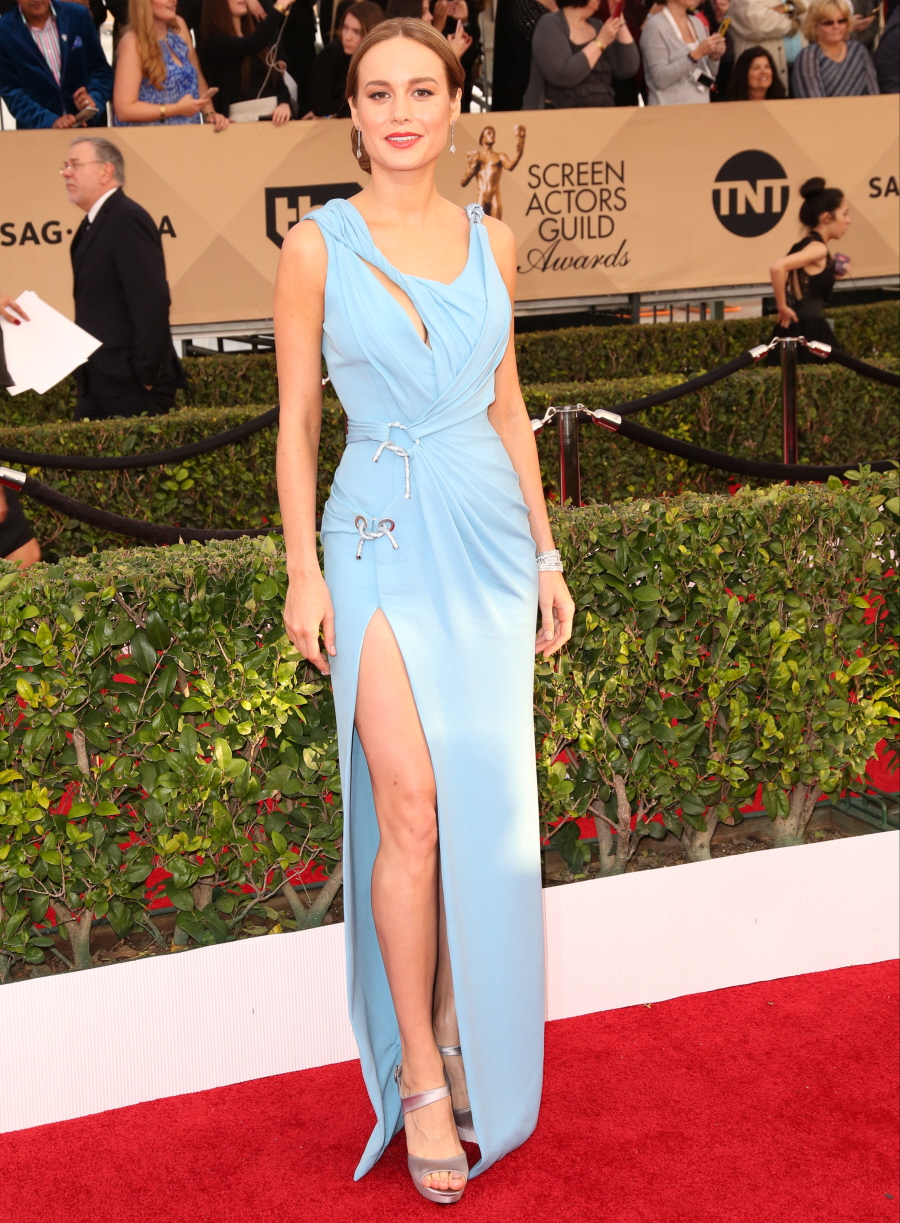 Photos courtesy of WENN, Fame/Flynet.