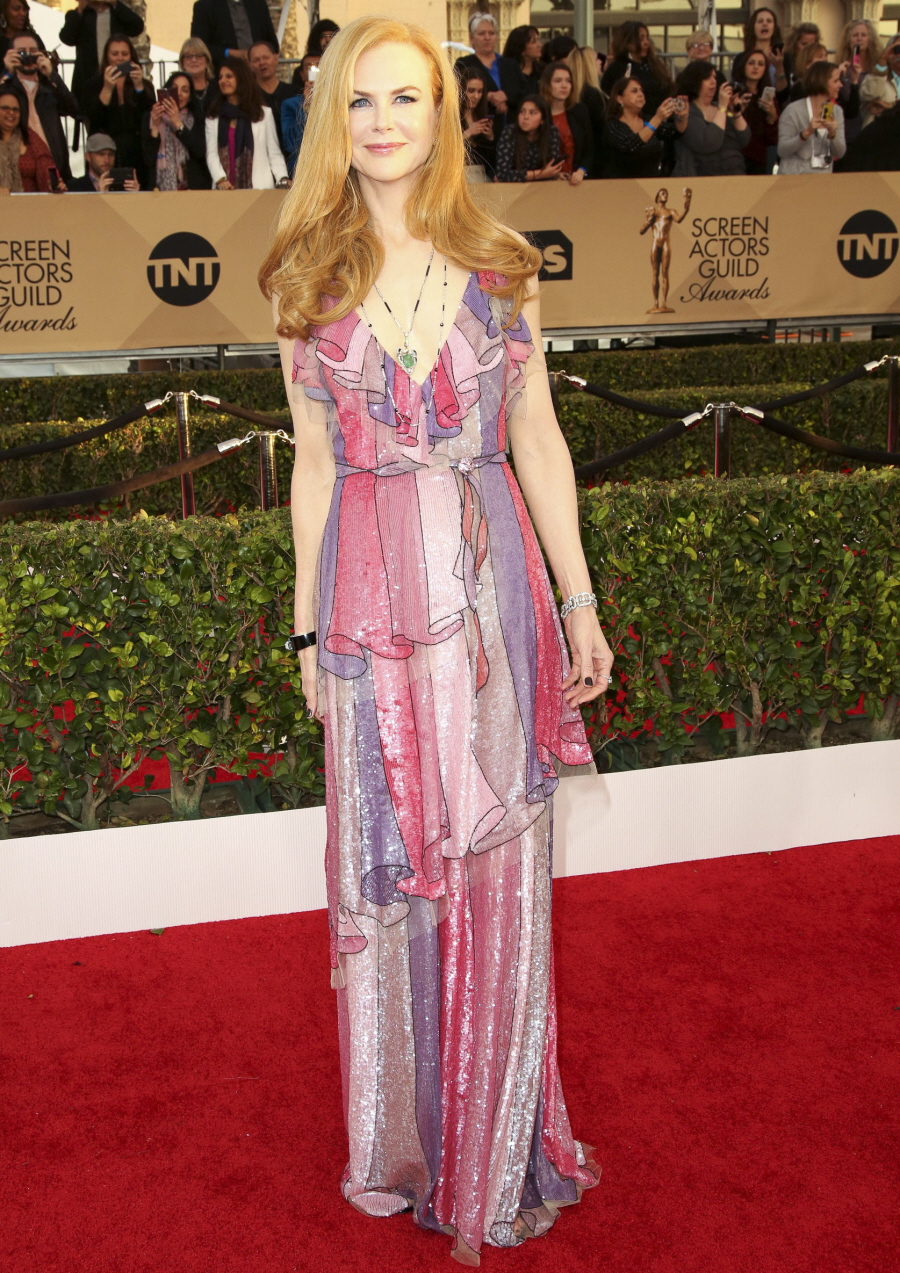 I had a moment while watching the SAG red carpet show where I thought "Oh, maybe Nicole Kidman looks sort of normal?" But no, it's pretty much the same as it's been for years. Nicole wore this colorful Gucci gown to the SAGs because she was – no joke – nominated for that terrible Grace of Monaco movie. Even Kidman seemed to know it was a joke too, at least I hope she did. So, let me say some nice stuff about her… while she's still Botoxing and filler-ing, it doesn't look as intense as it once was. And I feel like Nicole was trying to have fun with this Gucci and that works in her favor – she seems lighter and happier. Something mean: this dress is kind of fug.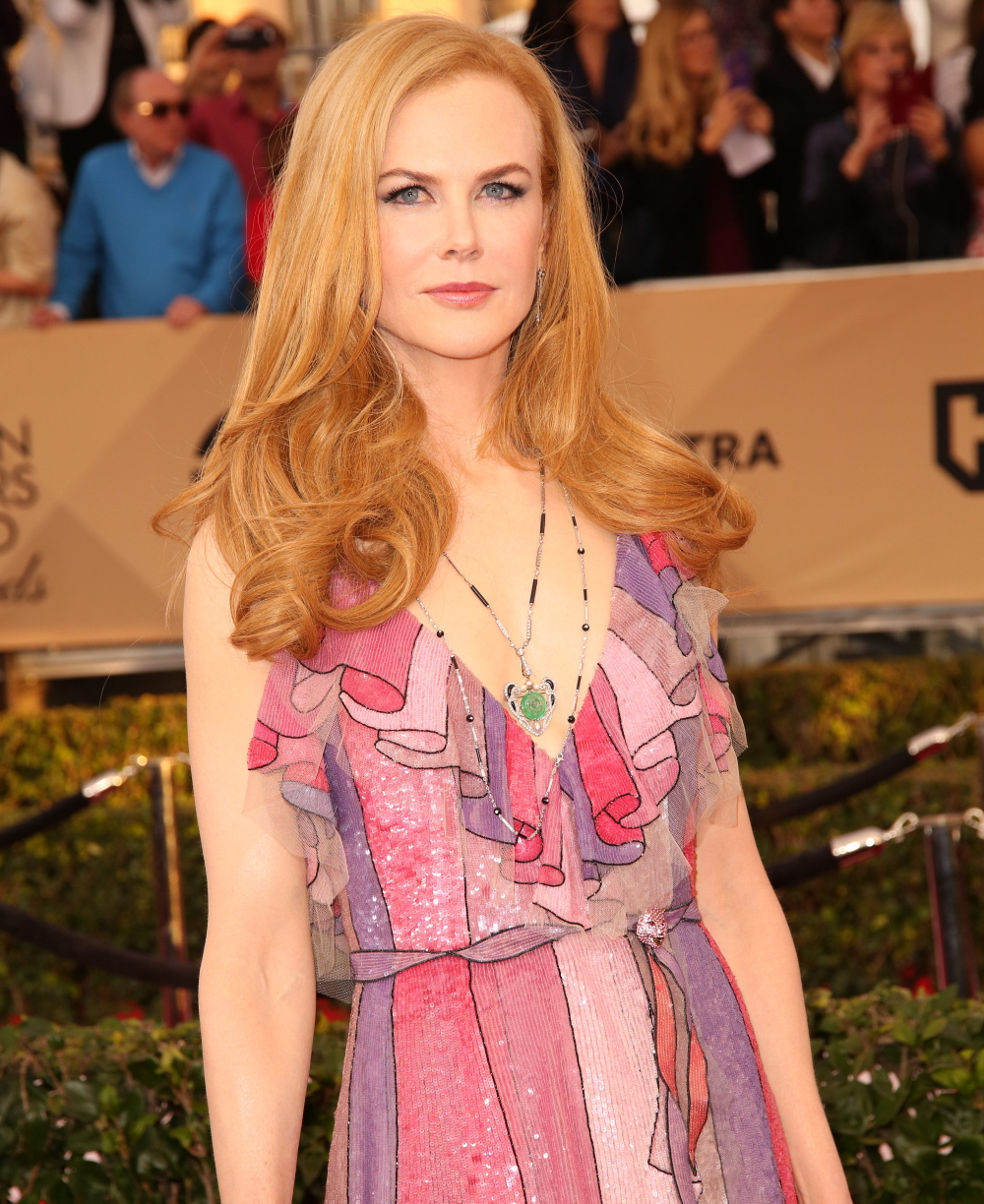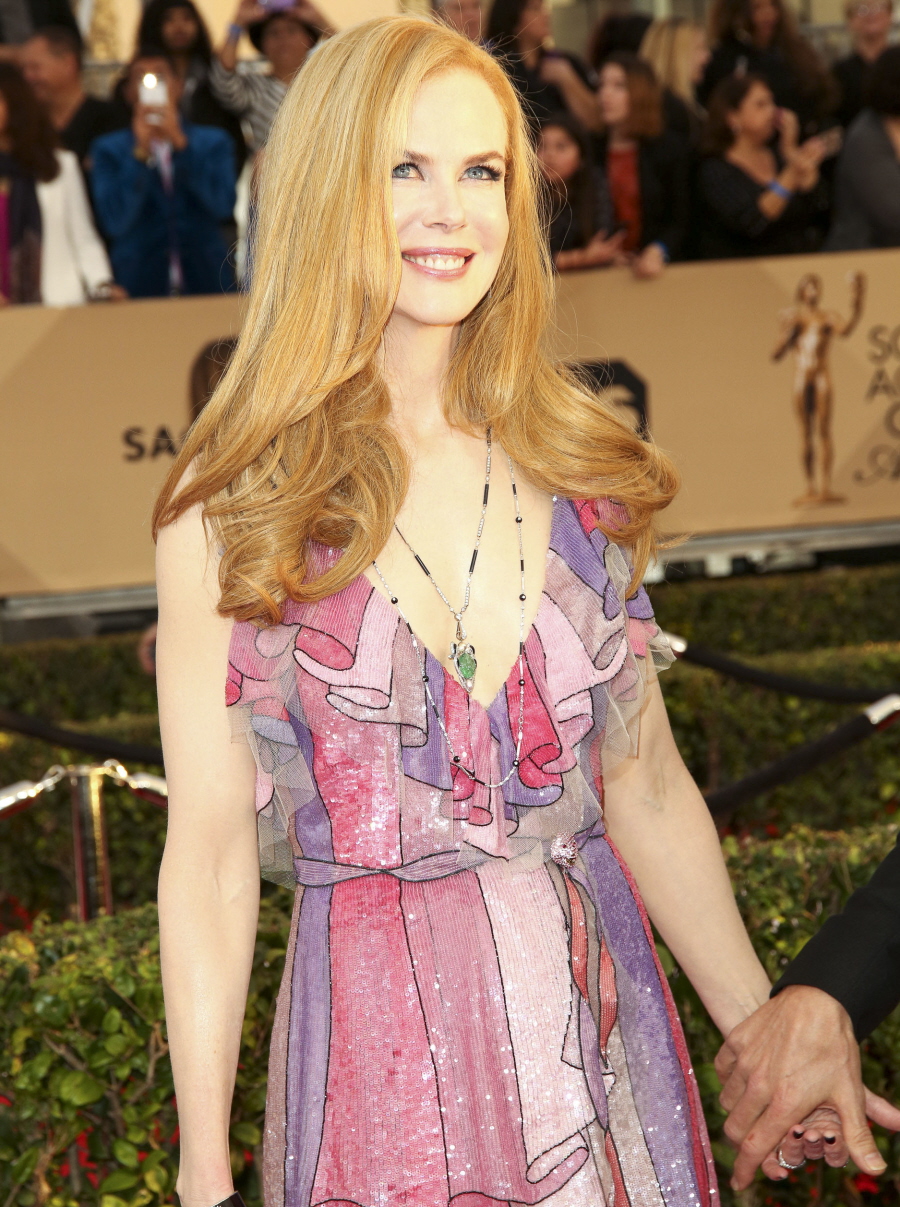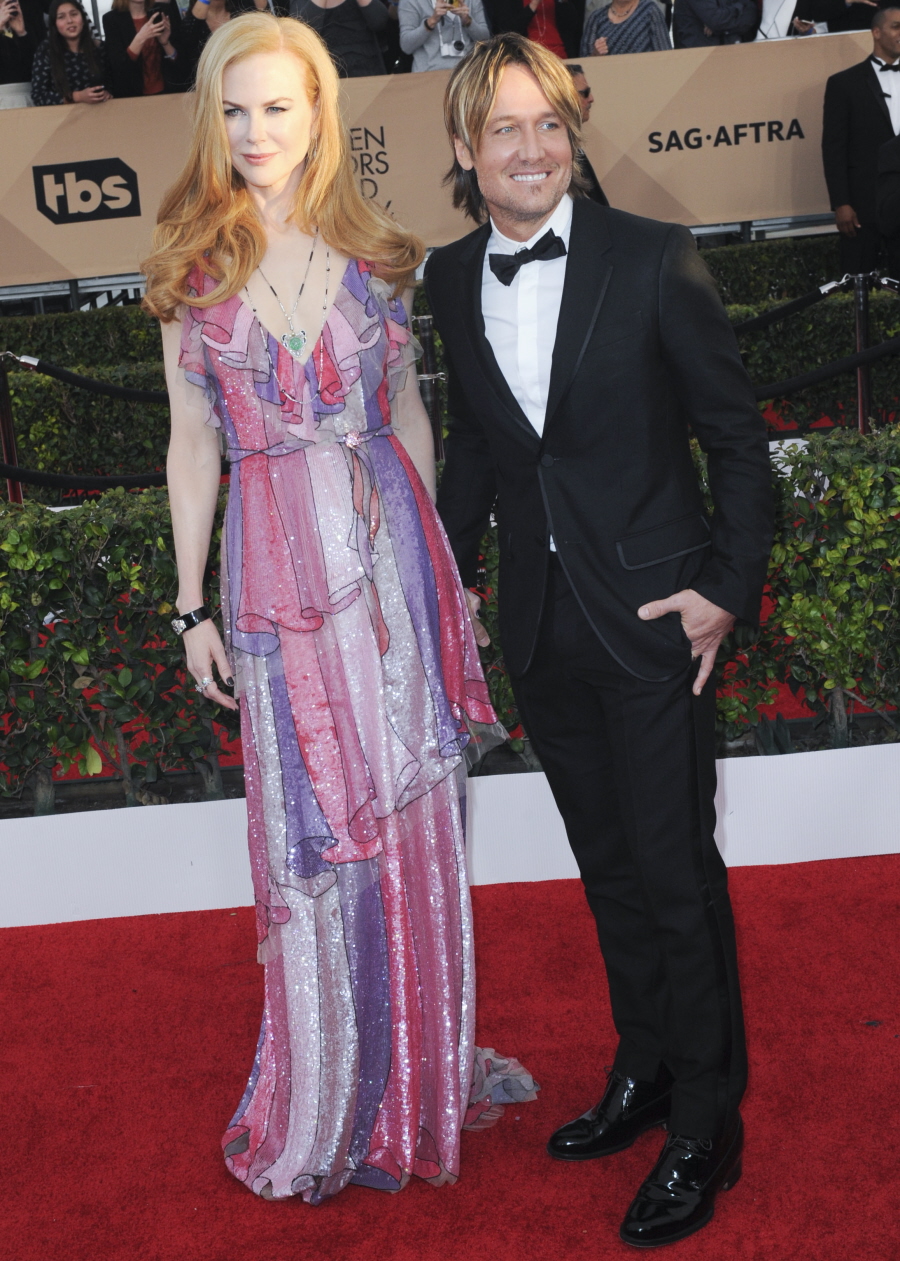 Queen Latifah won a SAG for her role in Bess. She's always so lovely, and while I don't think her Michael Costello gown is really notable, she looks pretty and pulled-together. She should buy this gown and re-wear it, actually. It's really flattering.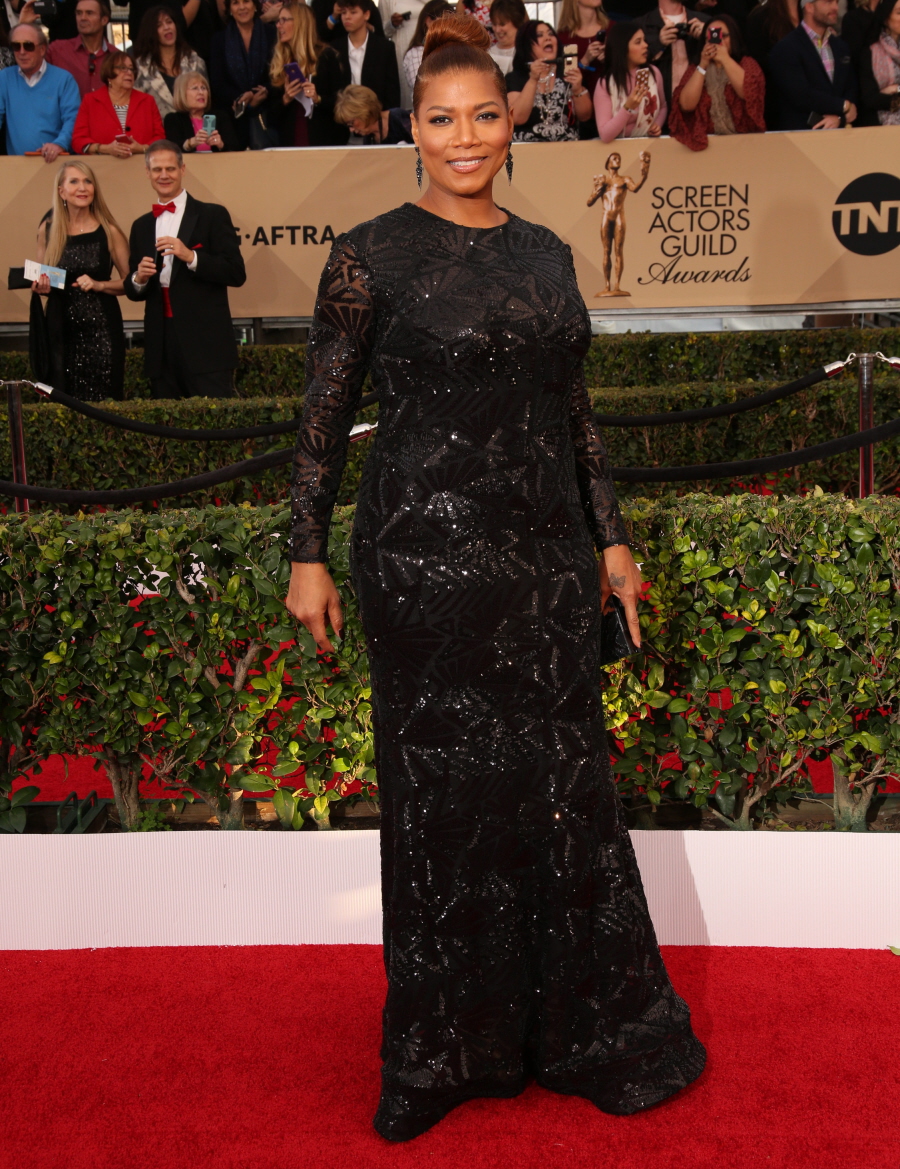 Priyanka Chopra in Monique Lhuillier. Was it smart to match her lipstick exactly to the shade of pink in her bridesmaid's dress? Hm. She's a beautiful woman, but she might need a new stylist.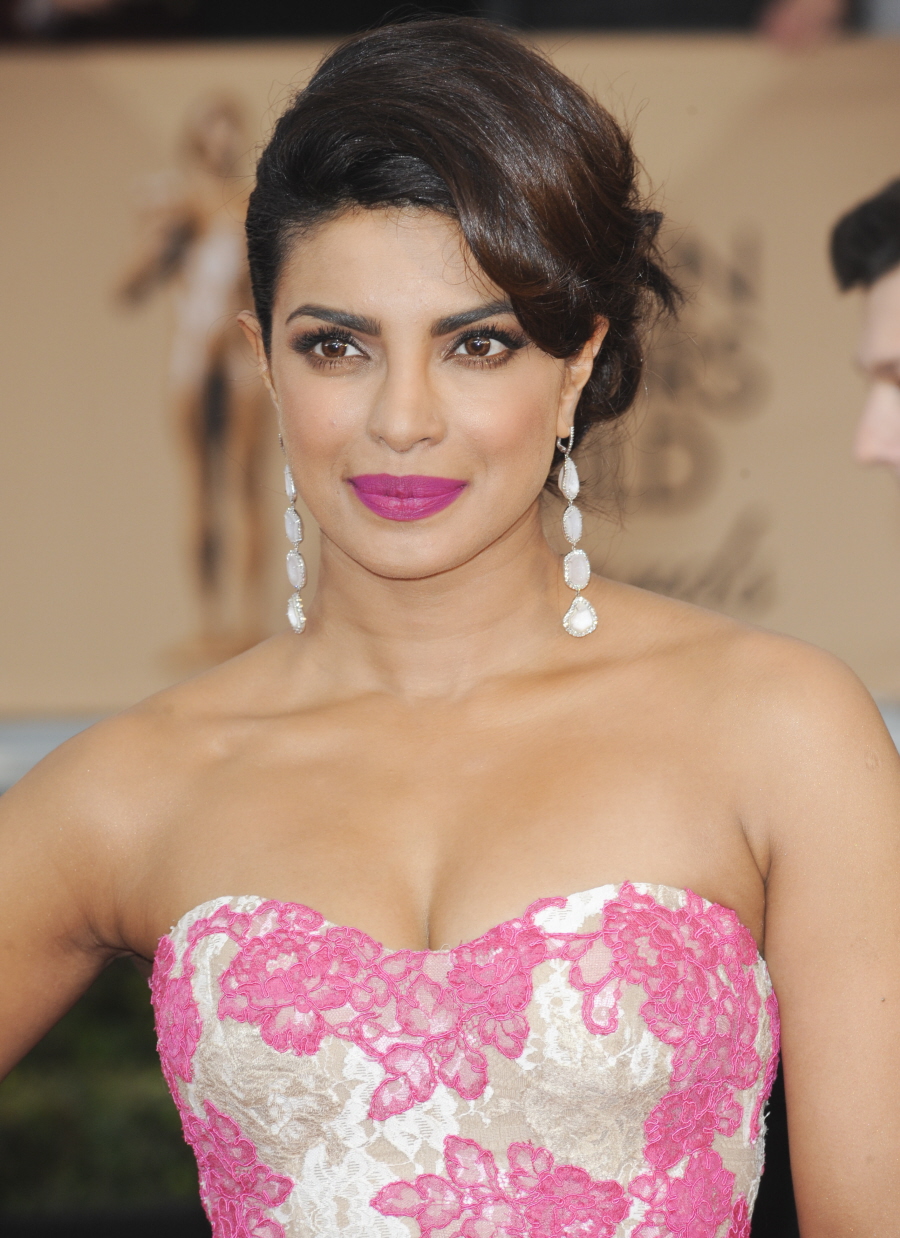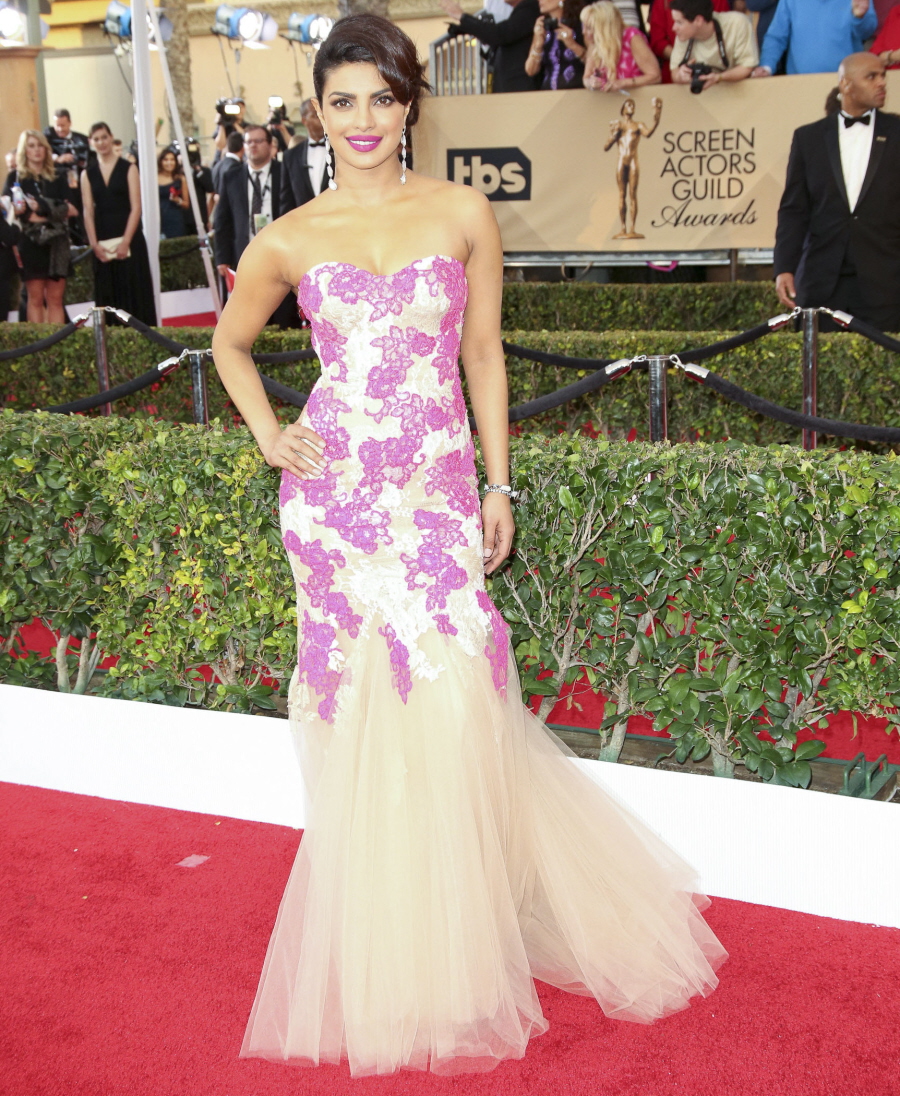 Julia Louis Dreyfus also wore Monique Lhuillier. Totally boring dress, but now that she's presented with Keegan Michael Key, I really want them to work together.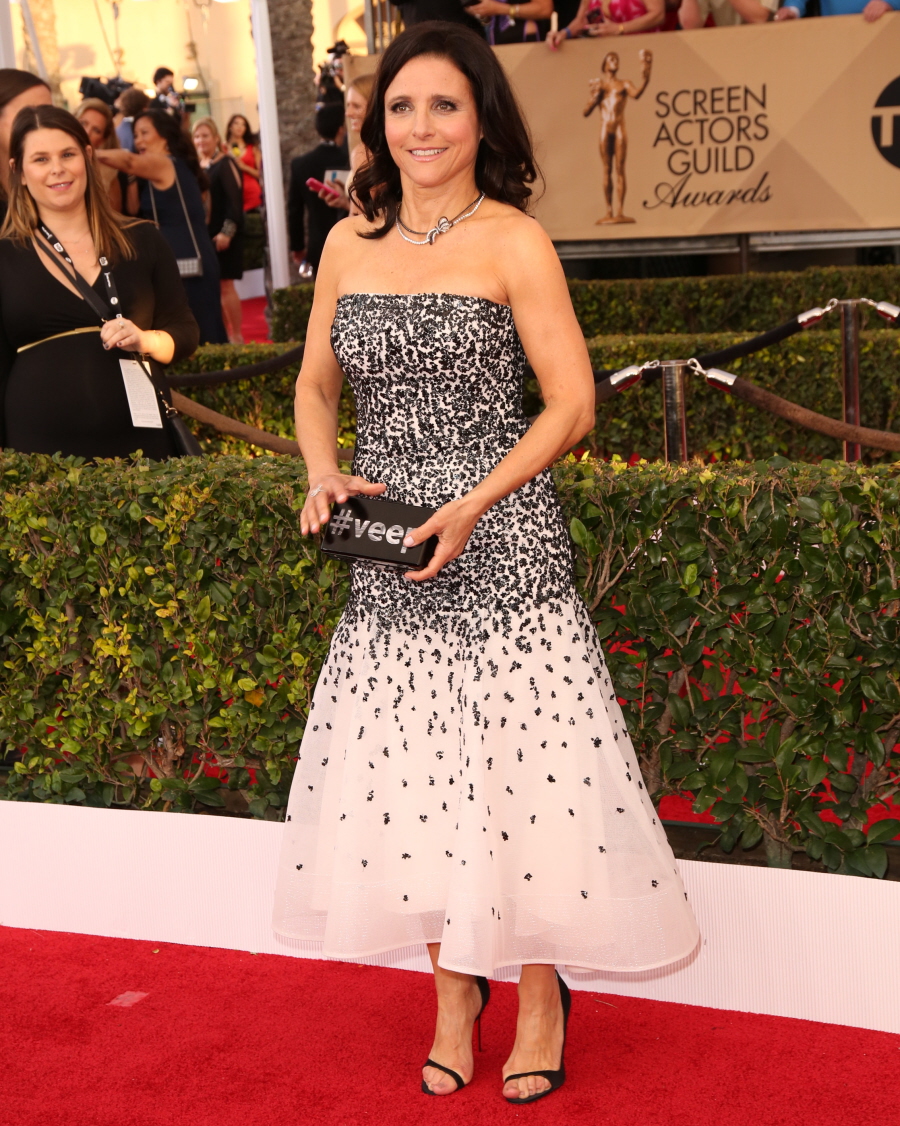 Photos courtesy of WENN, Fame/Flynet.