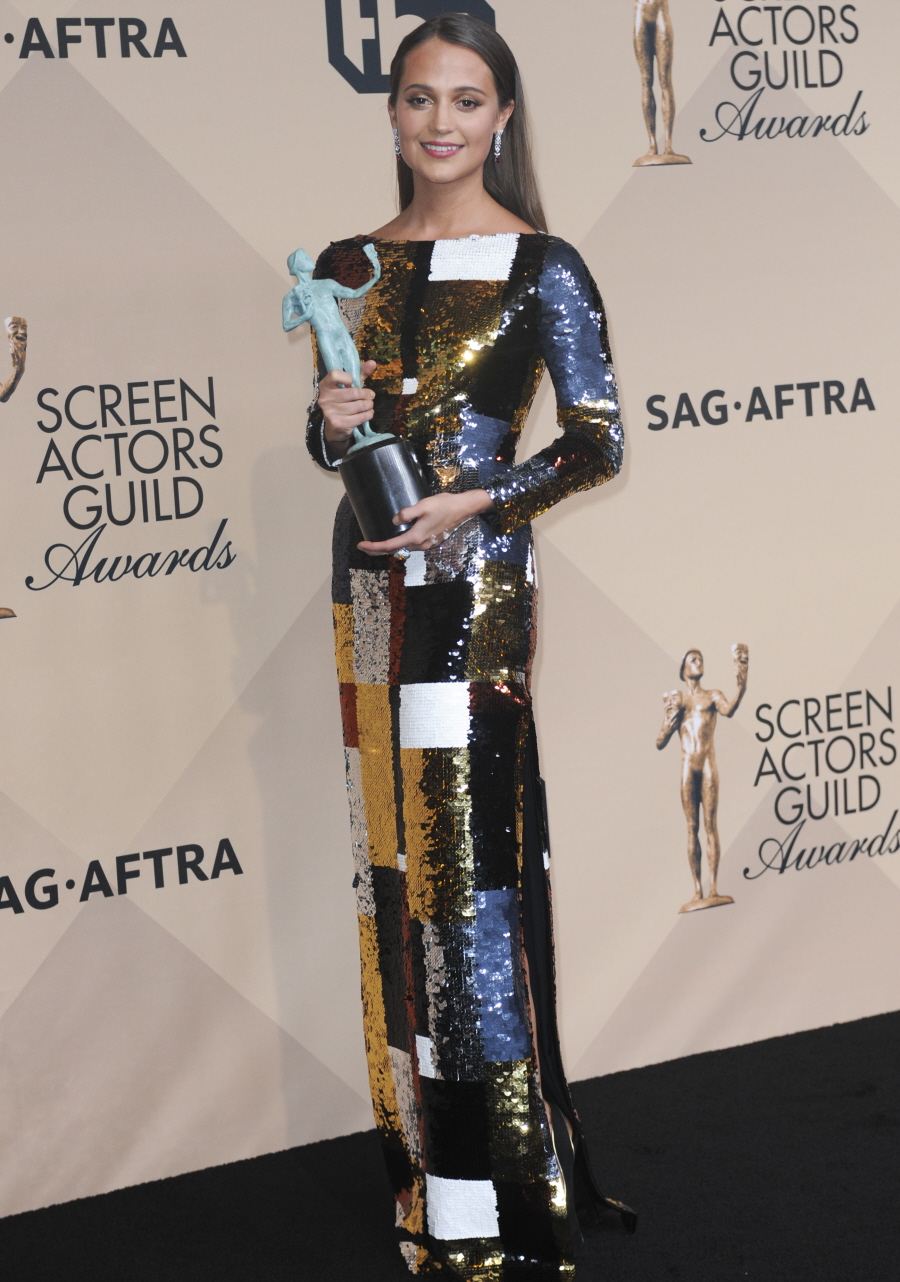 Michael Fassbender didn't even bother showing up to the SAG Awards last night, which is sort of fine because it probably would have gotten depressing to see him lose to Leonardo DiCaprio at every awards show. Still, Fassy hasn't shown any interest in coming out to support his girlfriend Alicia Vikander either, and she's actually winning some big awards. Vikander took home the Best Supporting Actress SAG last night for The Danish Girl. Which means she's looking more and more like a lock on the Oscar. How do you feel about that?
Alicia wore this '70s-vibe custom-made Louis Vuitton. Celebitchy liked it, but I didn't care for it that much. Honestly though, this is much better than the glorified apron she wore at the Globes (which was also LV). At least this gown didn't make her look like a tiny doll. It moved well and it was interesting to look at, so it was not the worst thing overall. She actually wore makeup too – Alicia had been doing the understyled thing on red carpets for months, but she's finally changing it up. I think her date last night was Danish Girl director Tom Hooper?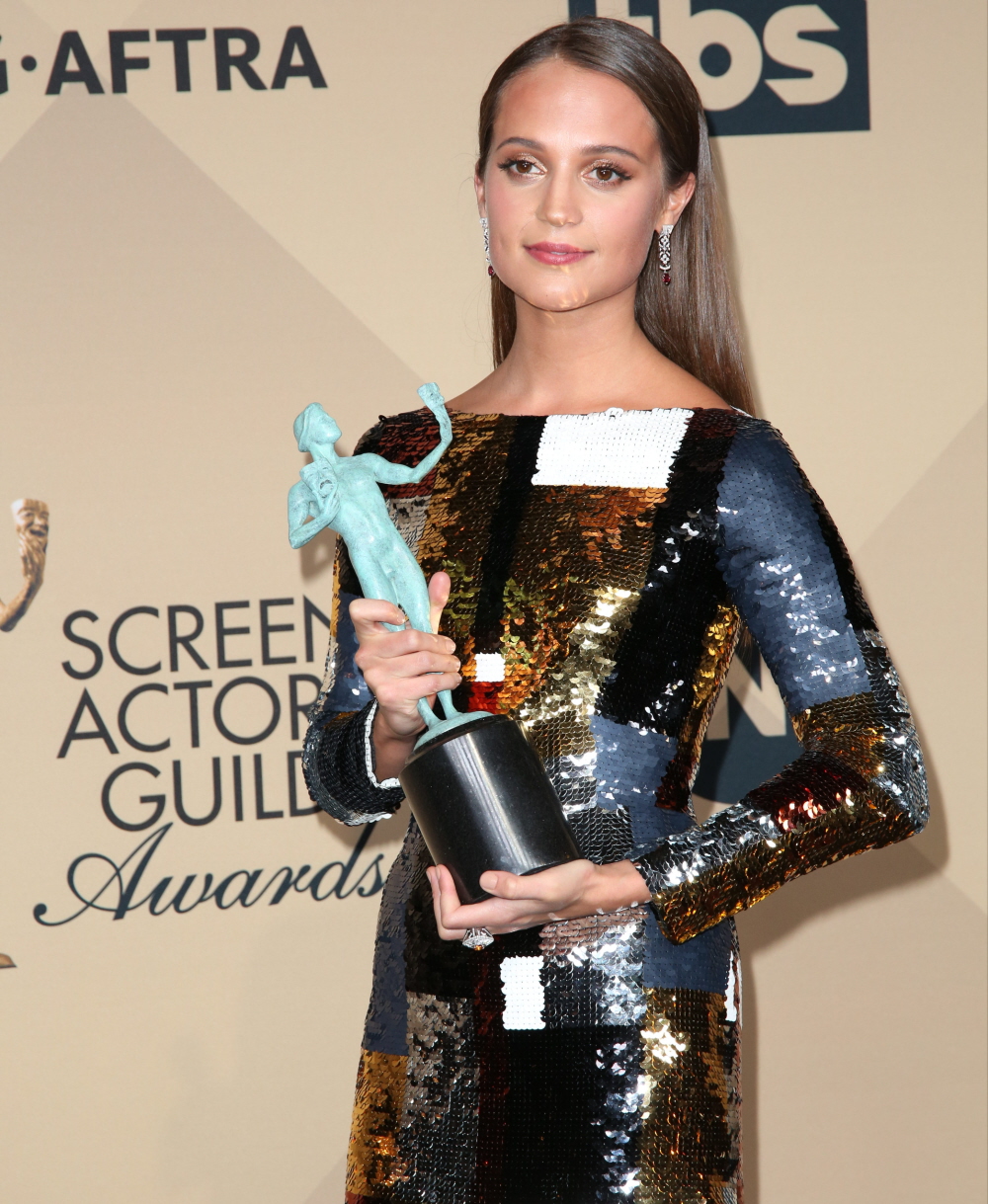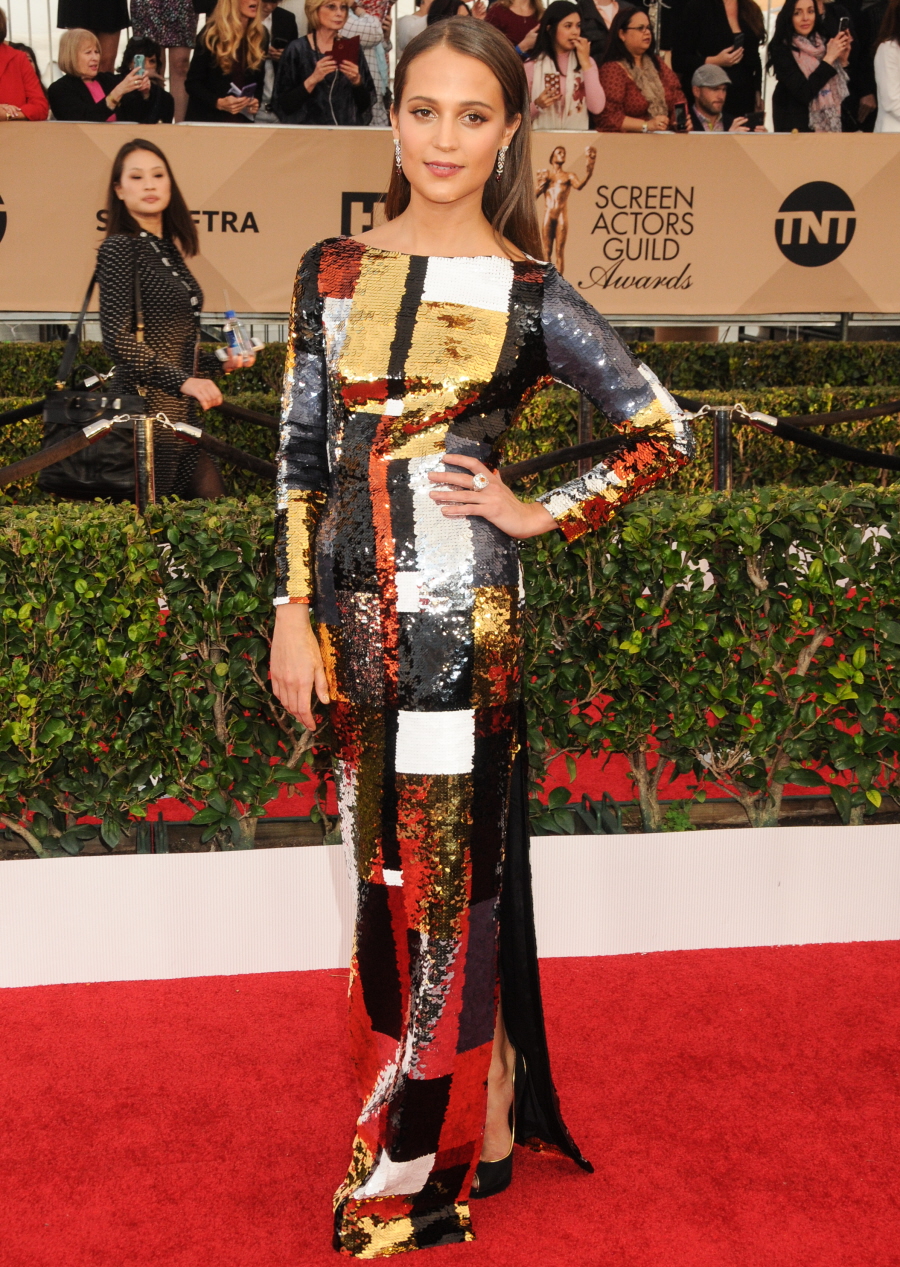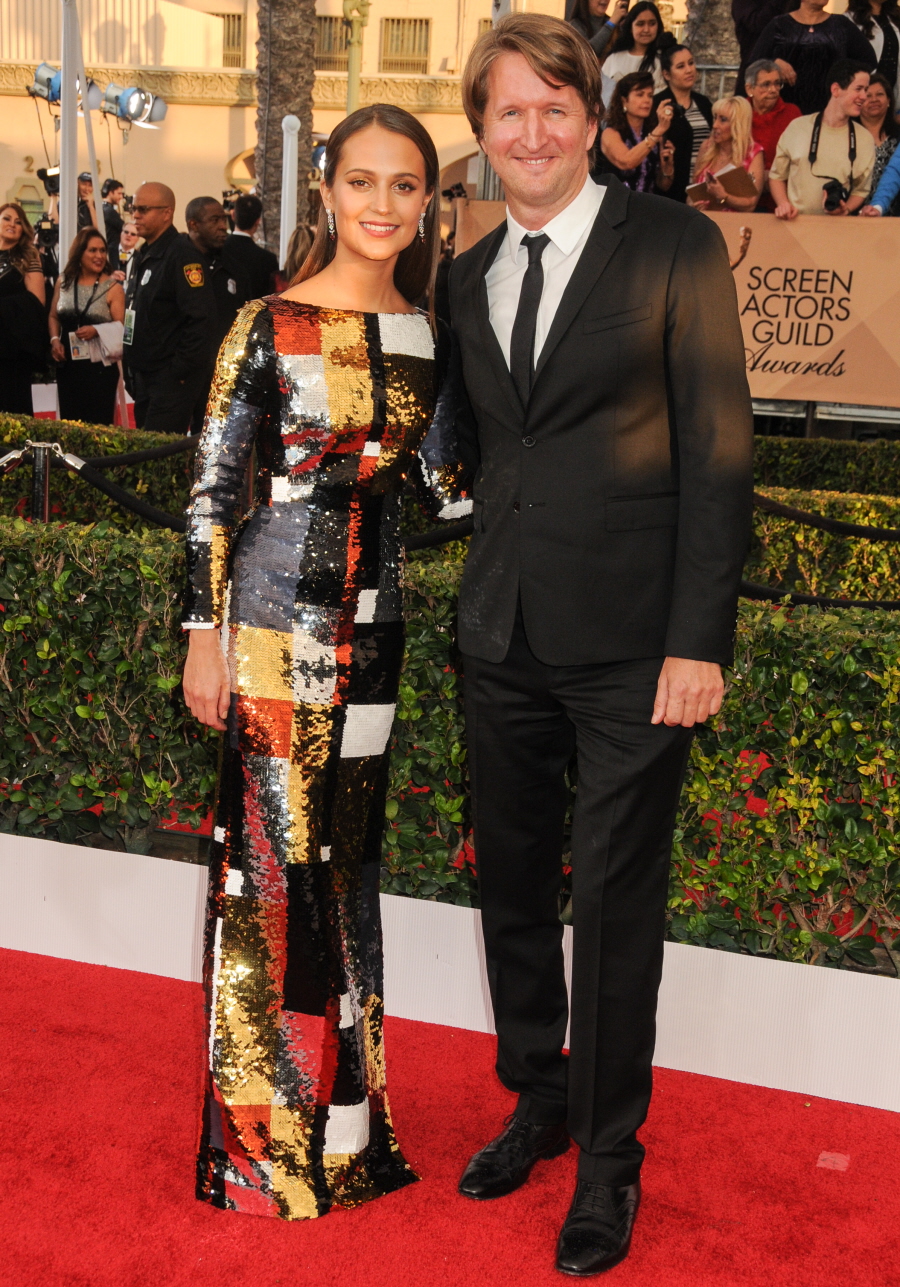 Also in attendance: Eddie Redmayne and his pregnant wife Hannah Bagshawe. I can't find the ID on Hannah's dress, but she almost always wears British designers, so this is probably McQueen or something. Eddie's wearing Dior. I feel a little bit sorry for Eddie that he's not a bigger part of the awards season conversation, but he did win so many awards last year, so maybe it's okay.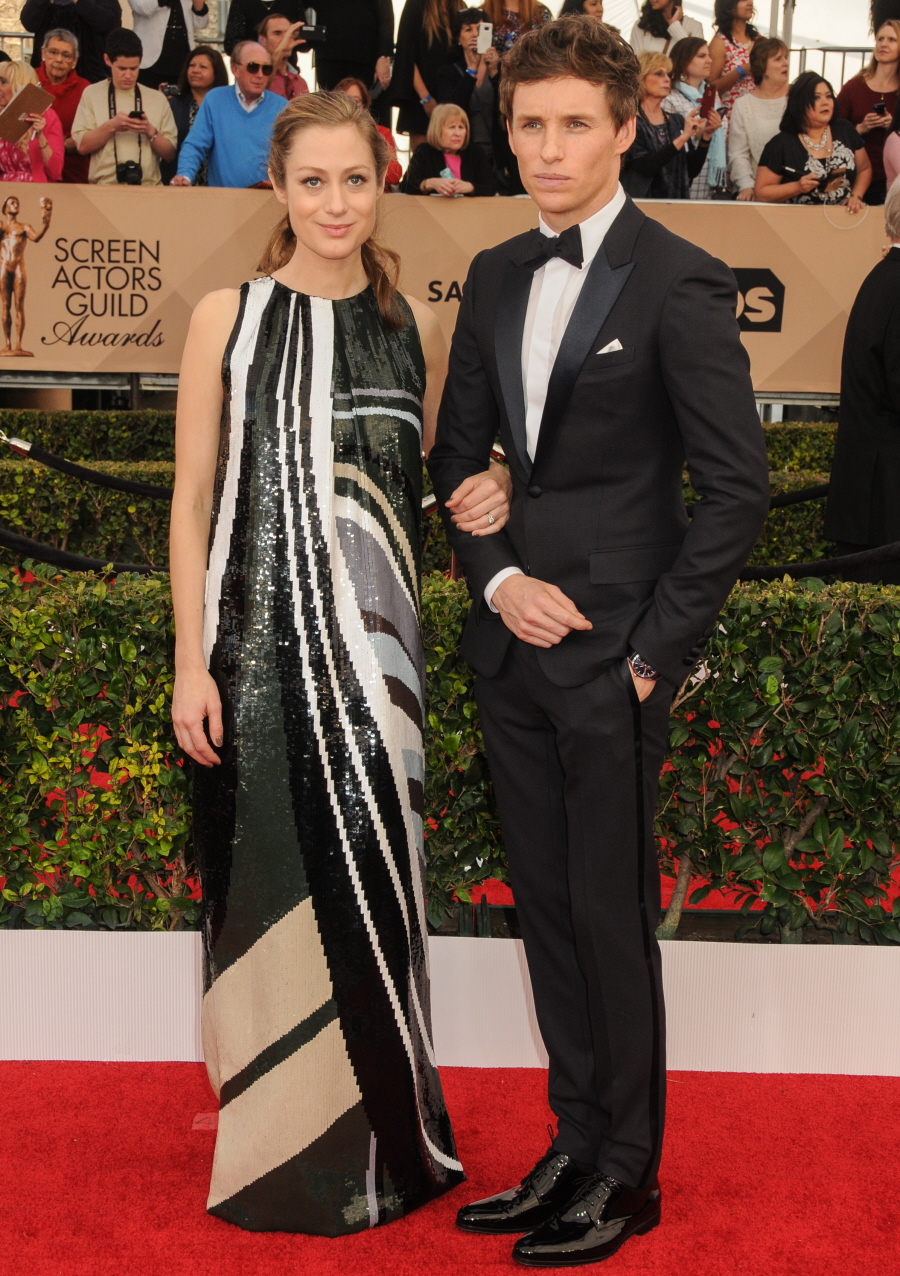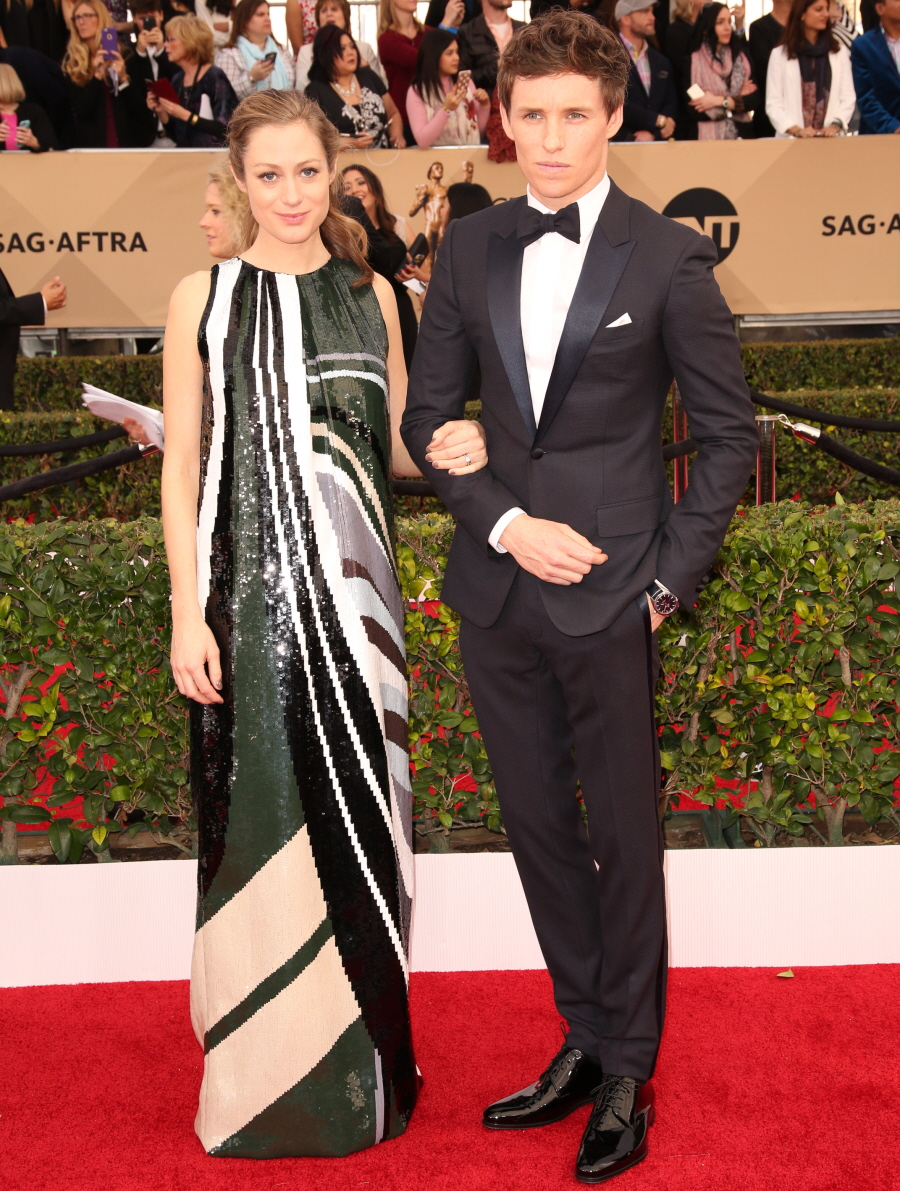 Photos courtesy of WENN.