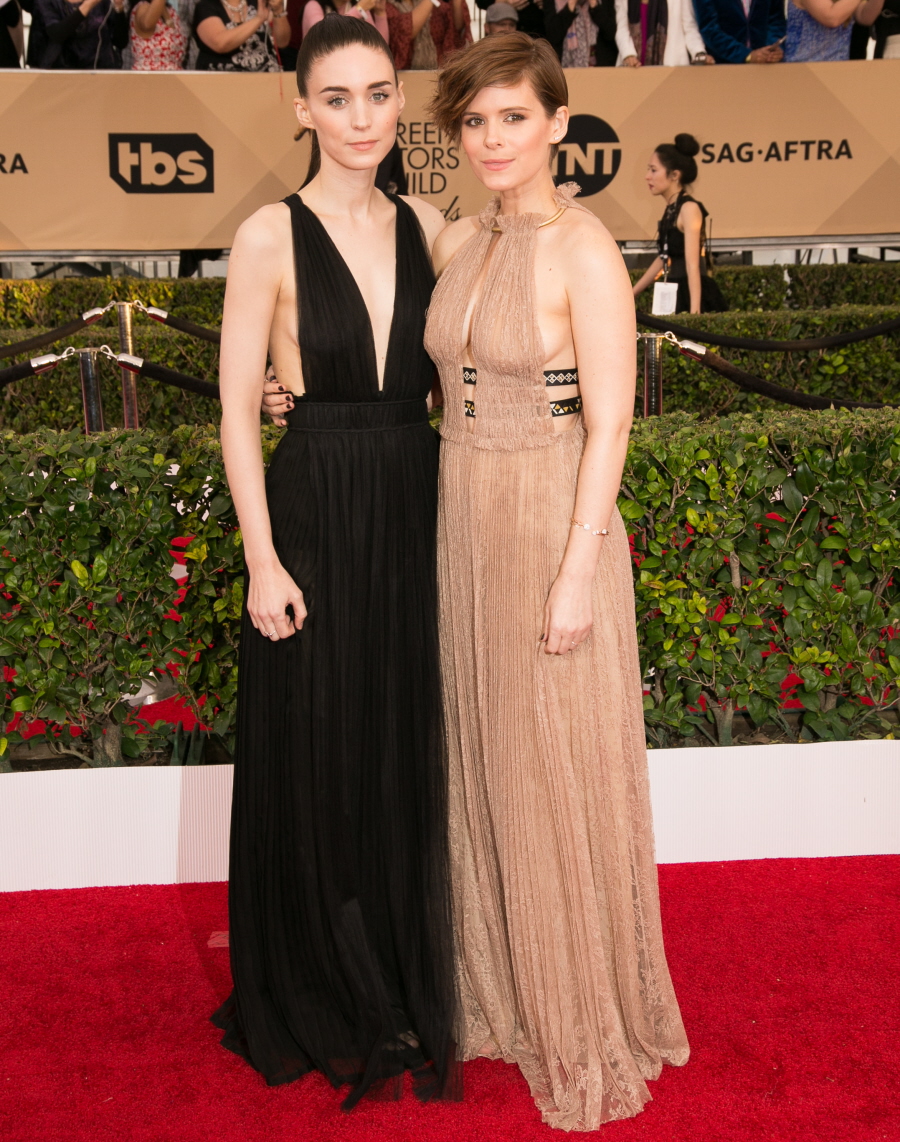 The Mara sisters walked the SAG red carpet together, which I enjoyed. Rooney in particular is usually so dour on any given red carpet, but she seemed a lot happier walking the carpet with her sister. She even smiled and laughed a little bit during the E! interview. Both Kate and Rooney wore Valentino gowns, which they claimed was not pre-planned, that they just happened to both choose the same designer. I'm not really feeling either gown – Kate should have worn a different color (but I always hate beige/nudes on the red carpet) and I'm so tired of seeing Rooney in black. I guess I like the design of Rooney's Valentino more, but imagine this in a rich green or burgundy – she would have looked stunning.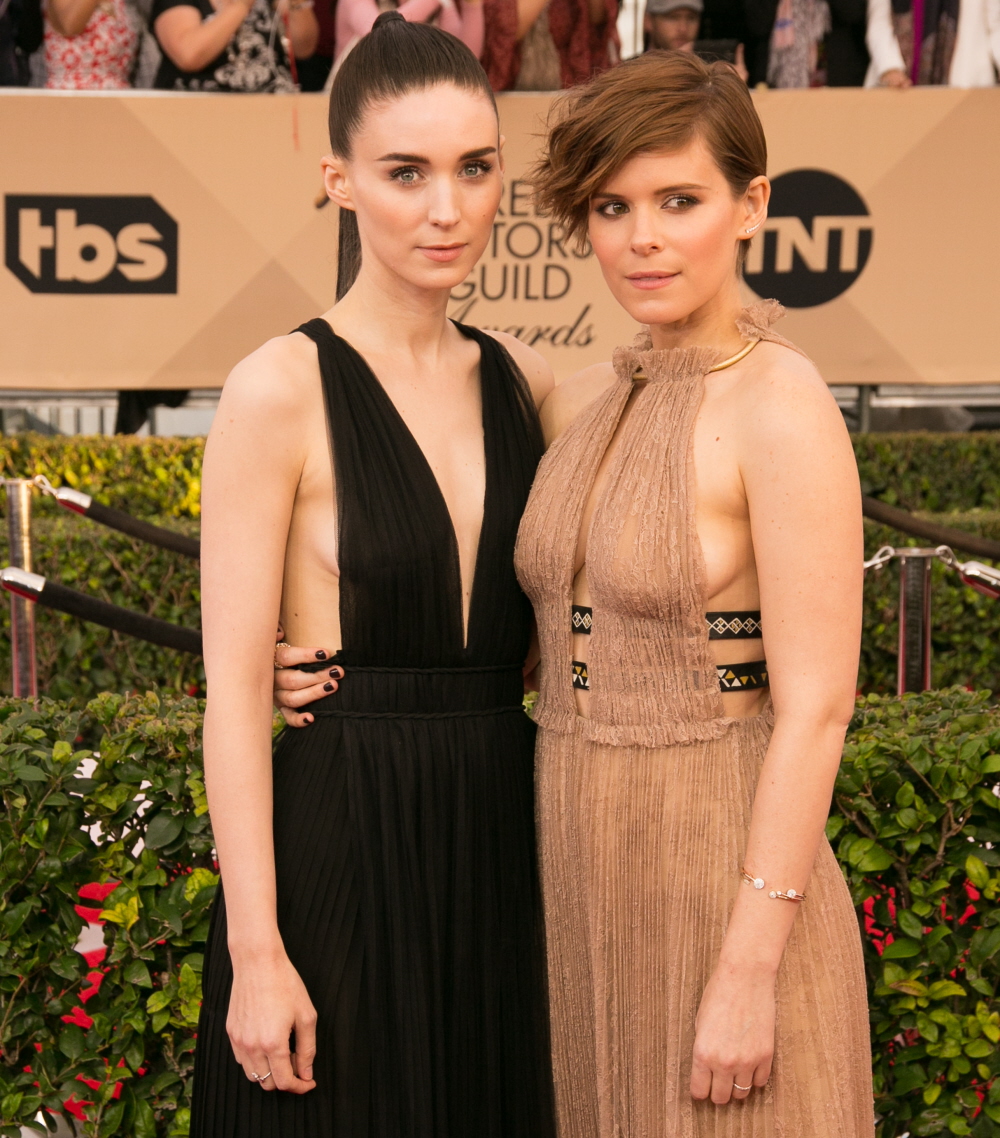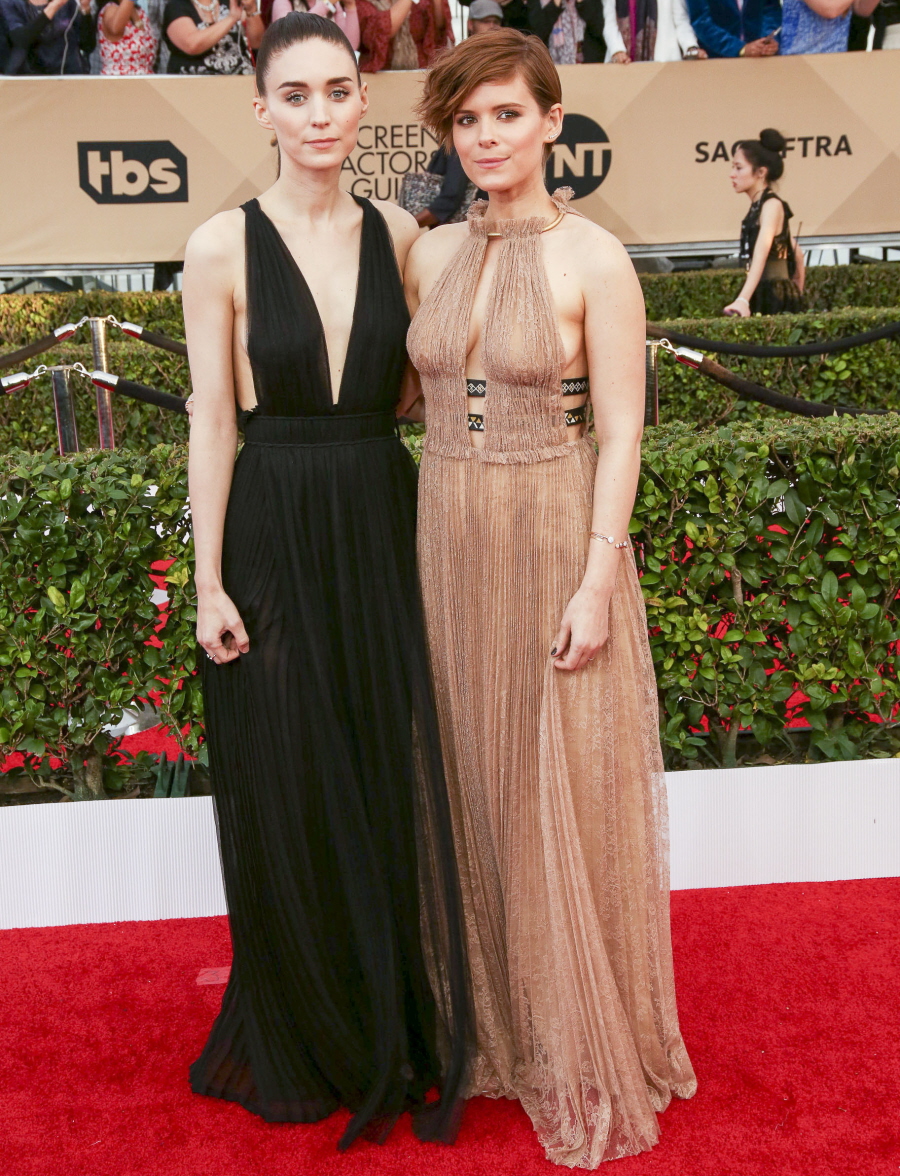 Here's Kate Winslet. There's one thing I like about Alicia Vikander's road to Oscar and that's the fact that Winslet is losing awards. She was the worst part of Steve Jobs, and I feel strongly that she shouldn't have even been nominated. As for her Armani gown… I don't hate it. Nor do I hate the fact that she's in a style rut, and she just keeps repeating the same two silhouettes over and over. There's something to be said for getting to the point where you know what looks good on you and just sticking to it.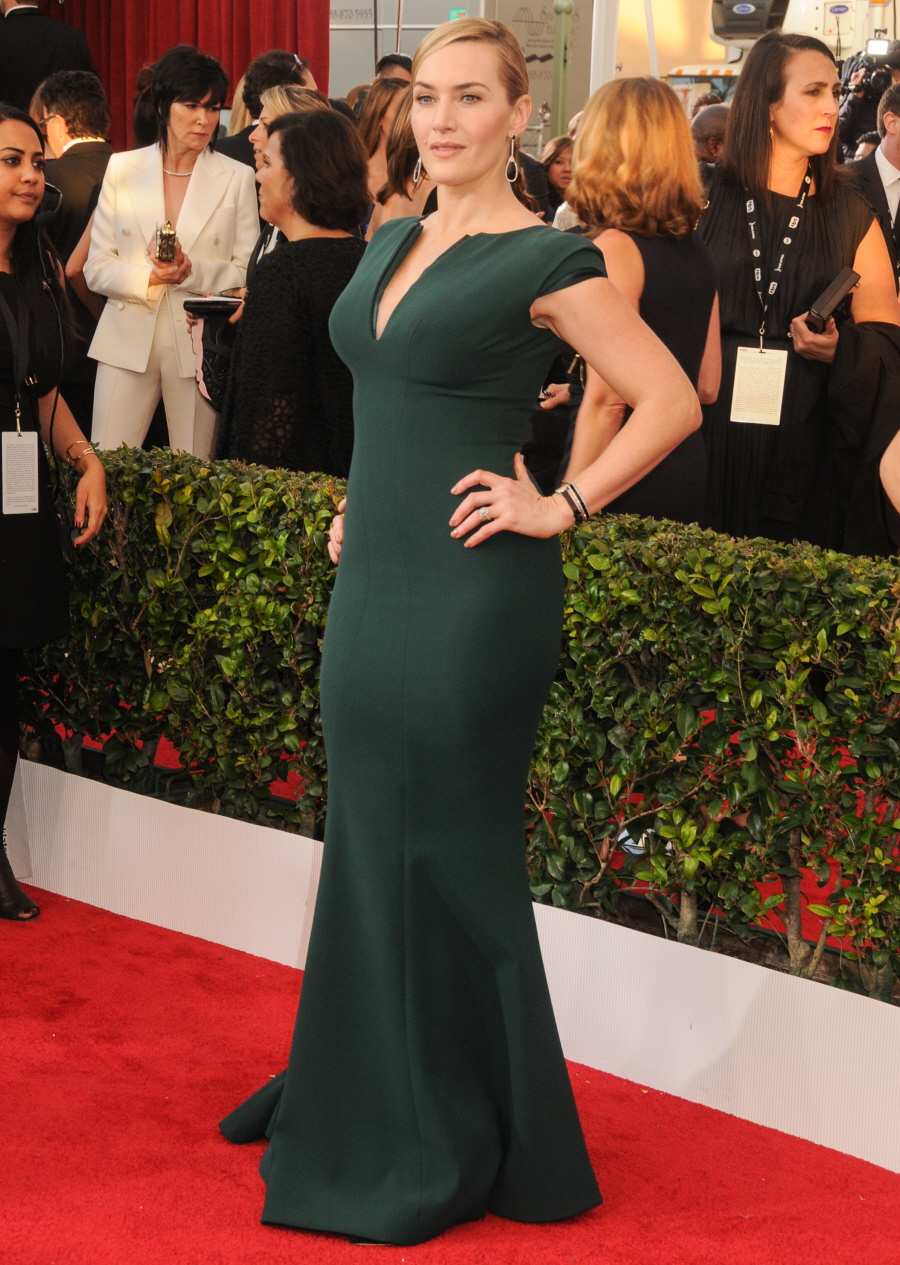 Sarah Paulson also wore Armani, and her date was Pedro Pascal? They're BFFs in real life, so I don't know what to tell you there. I think her dress is wack (feathers AND velvet?), but I also enjoy the fact that she's having fun. Pedro's hair is too fluffy.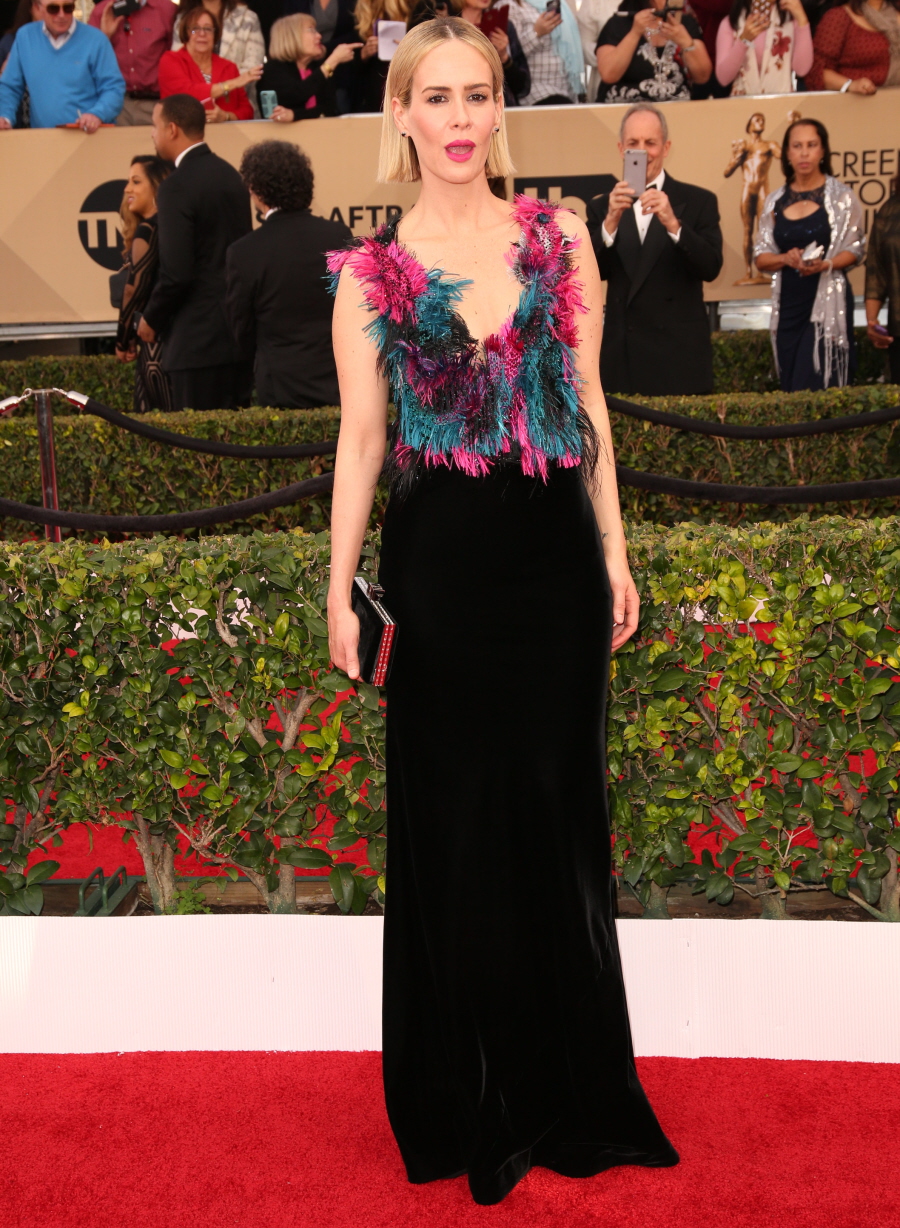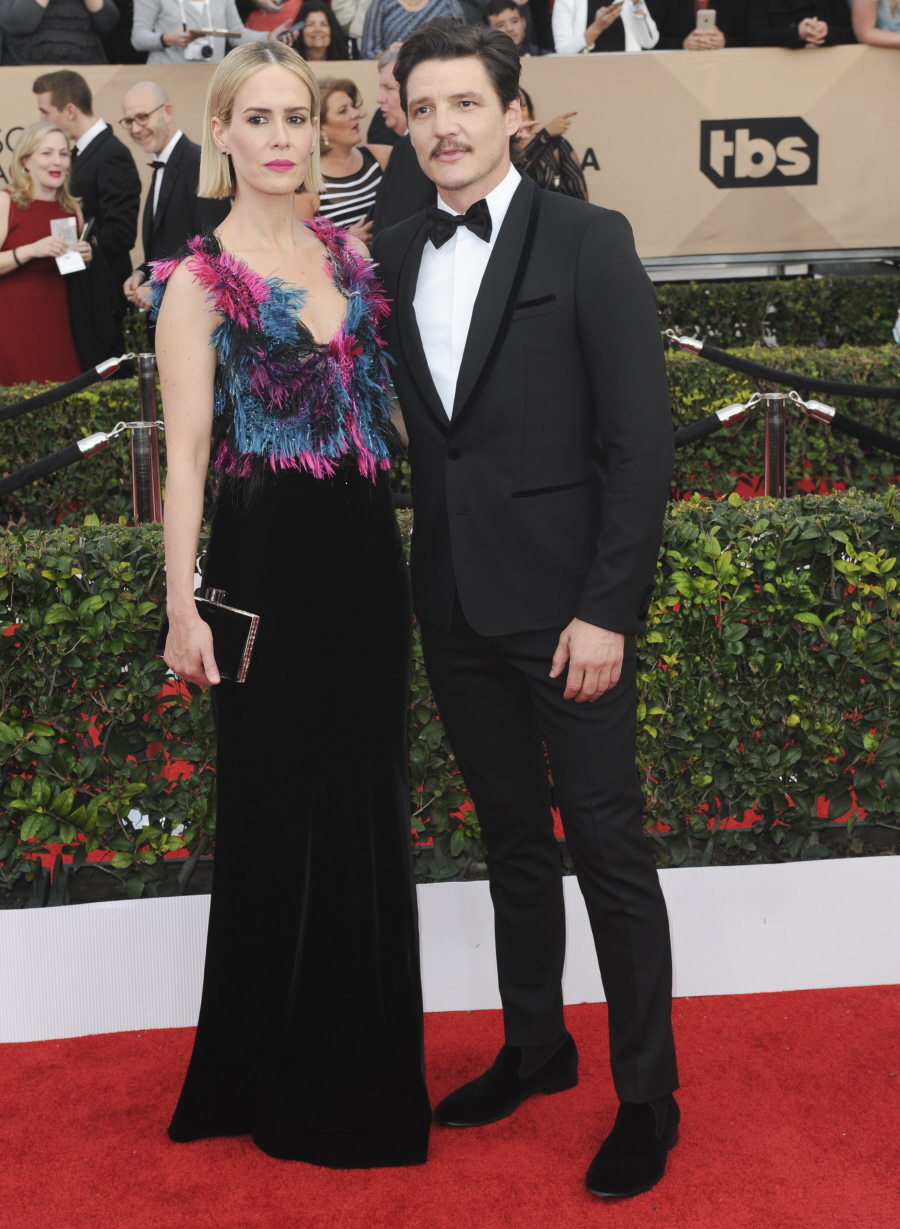 Photos courtesy of WENN, Fame/Flynet.