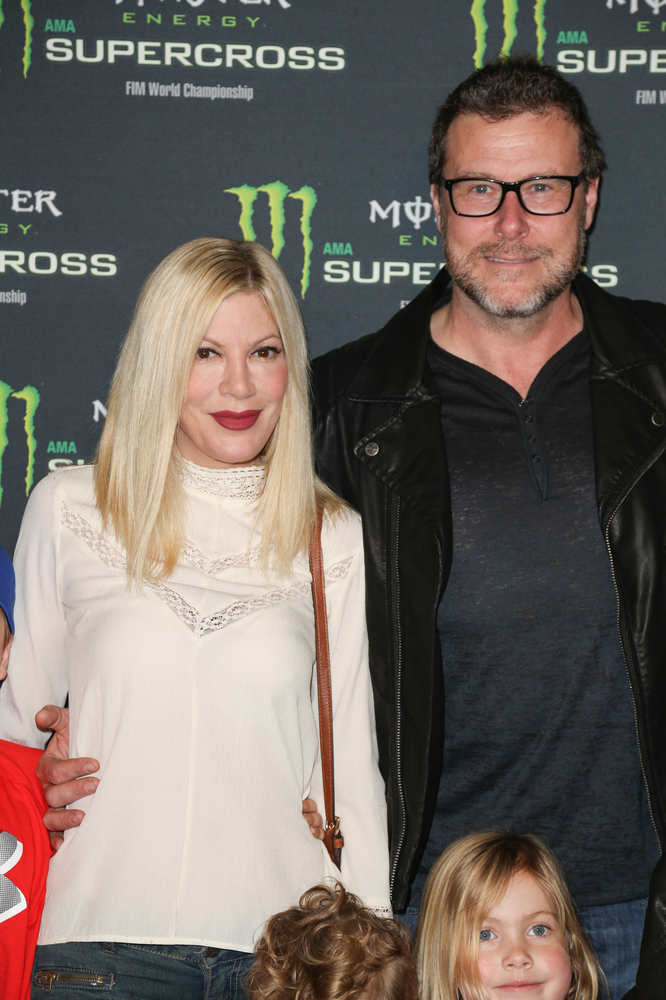 Tori Spelling and Dean just "downgraded" to a $7,500 a month home in Encino, CA complete with five bedrooms, four baths, a gym, pool and hot tub. At least I'm assuming this is a downgrade, considering that the couple have had well documented money problems and Tori is being sued by American Express for nonpayment of a $38,000 balance. Plus they dropped the news on a Friday afternoon, when most of us gossips have clocked out for the day, like they were embarrassed about it. Tori and Dean formerly lived in Calabasas. As you know, Tori's mother, Candy Spelling, inherited the bulk of Tori's late father Aaron's estate. Candy recently revealed to a paparazzo that she's been paying Tori's bills so I would assume that she's paying for this rental home as well. It's said to be closer to their children's private school, but they're likely moving to save money. I wonder if Tori's psychic told her to move. She's probably shilling for the company so she can pay off her debt for their services.
Here's more, from People:
Tori Spelling… and her family have moved from their home in Calabasas, California to a rental in Encino, PEOPLE has confirmed.

She, husband Dean McDermott and their four children have moved to a $7,500 per month rental, with the 3,900 square-ft. home boasting five bedrooms and four baths, as well as a pool, spa, a gym and a media room.

A source close to Spelling tells PEOPLE they moved to be closer to the kids' schools.
Even the largest most well appointed homes in my small town rent for around $3,000 a month. Being poor to Tori is like being rich beyond belief to most of us. She needs to embark on a new career selling all her accumulated junk on eBay. She's famous so she'll get decent money for her stuff and there's enough in her storage facility to keep her busy for years. Her mom pays all her bills so it's not like she's hurting for money as long as she can control her shopping addiction. I recommend Goodwill, I always have the best luck there.
The Daily Mail linked to the Net-a-Porter page for the designer of the dress Tori is wearing, below. Similar dresses from that label retail for around $600. To her that's probably cheap since it didn't cost several thousand, but it was possibly comped anyway since she Instagrammed it. She posts about a lot of different products and she must make some decent money for that, which isn't a bad idea.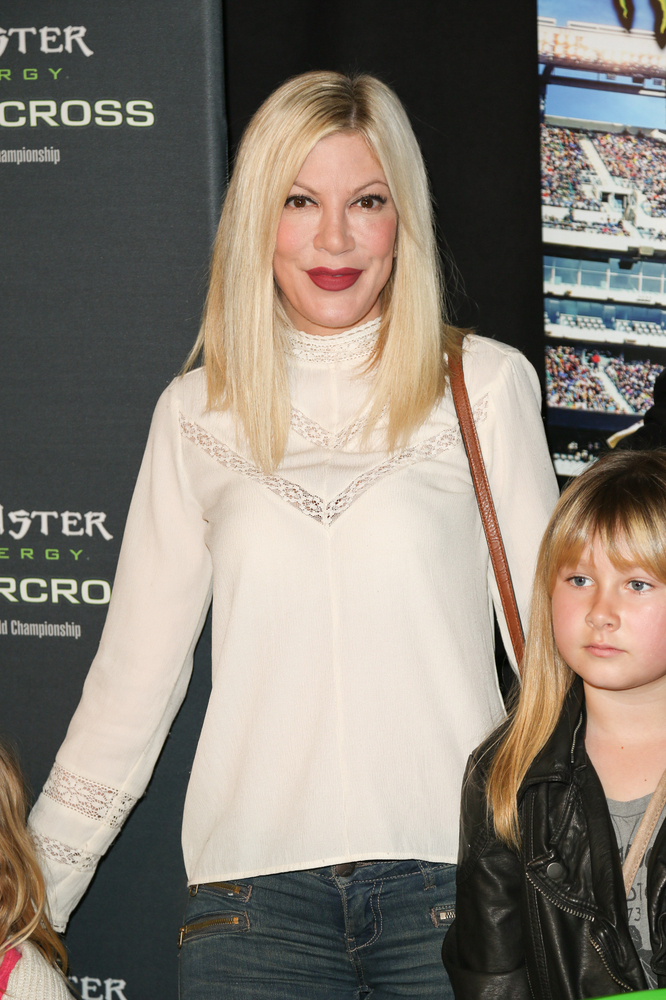 photo credit: PRPhotos and Getty