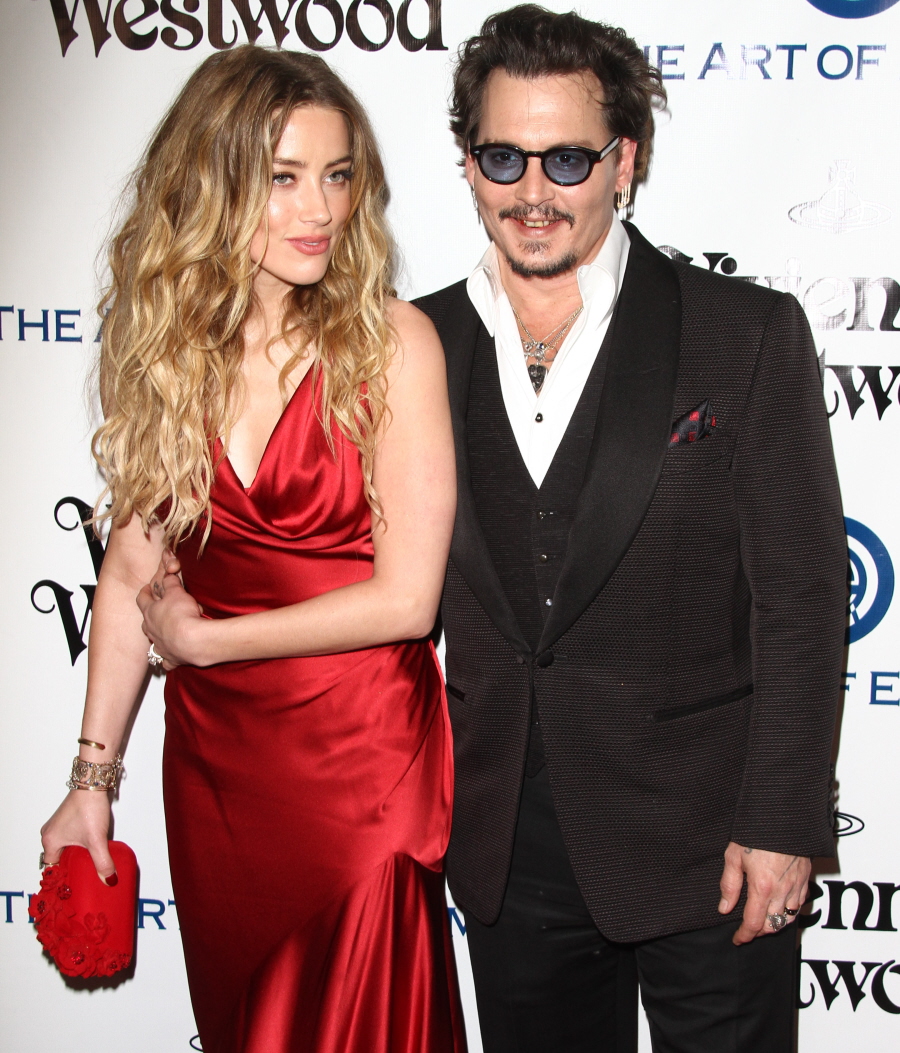 Last Thursday, Johnny Depp attended the Santa Barbara Film Festival solo to pick up a lifetime achievement award. I covered some highlights from his two-hour conversation with Leonard Maltin, but as it turns out, Variety didn't have these specific quotes, which is why I'm covering it now. Depp was asked about Amber Heard, seemingly in the context of his career, because they allegedly met for the first time as they filmed The Rum Diary back in 2010. The film came out in 2011 and by 2012, Depp and Vanessa Paradis were over and he was shacking up with Amber. I have always believed that there was an on-and-off affair between Amber and Johnny, likely starting when they worked together, but absolutely by the time they were promoting the film in the fall of 2011. I have always believed that Amber is the reason why Johnny ended things with Vanessa, that is if you believe Amber represents everything about his mid-life crisis. So, with that timeline in place, what did Johnny say about his wife?
When Johnny Depp met his wife, Amber Heard, for the first time, he knew they had something special. The couple, who just celebrated their one-year wedding anniversary, met on the set of 2011's The Rum Diary. And while there were definitely sparks between them while filming, Depp says it wasn't until after they parted ways that he realized how strong his feelings for her really were.

"She was in my head, so I tracked her down," Depp, 52, said onstage at the 31st annual Santa Barbara International Film Festival on Thursday, where he was presented with the Maltin Modern Master Award for his accomplishments in the film industry.

"We tracked each other down," he added. "We tracked each other down. Actually, incidentally, it was amazing. It was at the first day of press on The Rum Diary. Then we married that very day!"

Well, not really – the two dated for nearly two years before typing the knot in a private ceremony on a beach in the Bahamas. Lately, they can't seem to stop gushing over each other.
Okay… so, he's saying they filmed the movie in 2010 and didn't have an affair, but they totally got together while they were promoting The Rum Diary in 2011. And Depp and Paradis didn't announce their split (through their publicists) until June 2012. To be fair, there were widespread rumors for most of 2011 and the first half of 2012, and most people believe that Depp and Paradis had been unofficially separated for months before they announced their split. Sources also consistently said that Paradis was tired of Depp's midlife crisis and that Depp was fooling around. So what Depp is saying now is just a confirmation of all of that. What do you think "we tracked each other down" means? Because Amber was in a relationship around that time too. Ugh.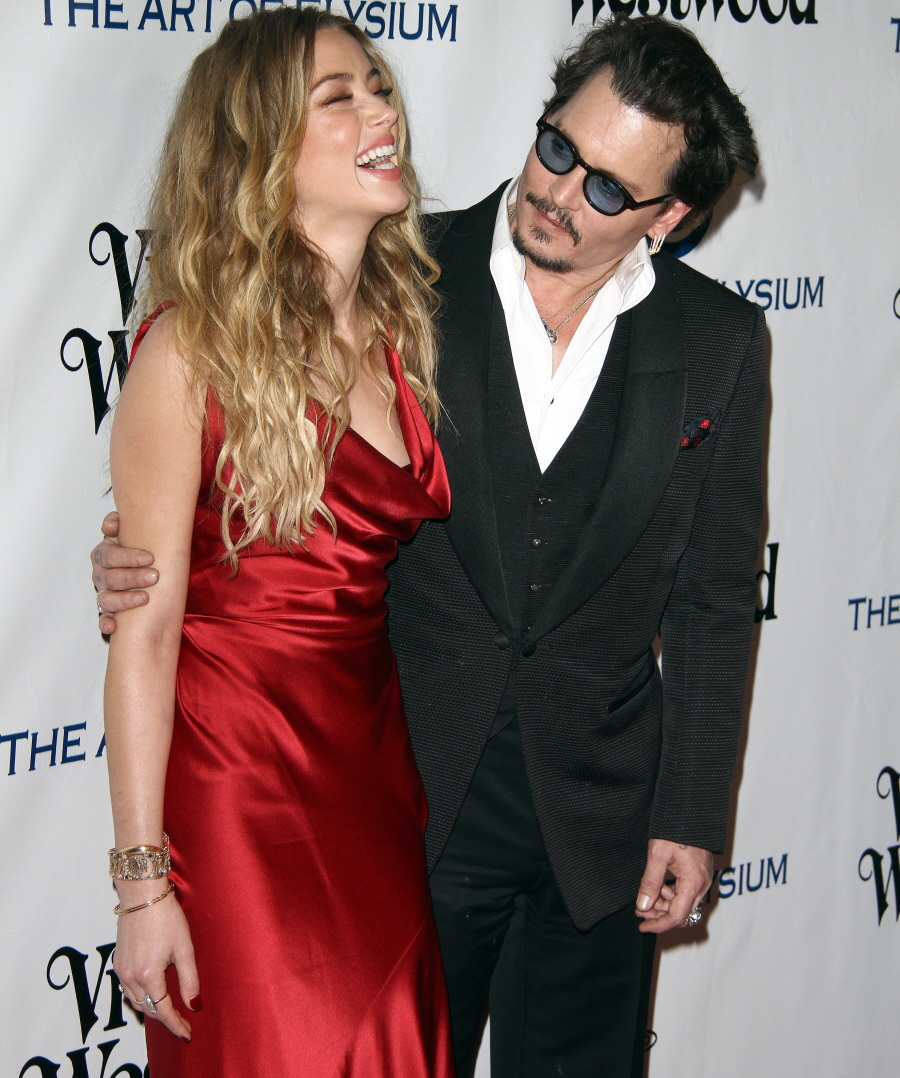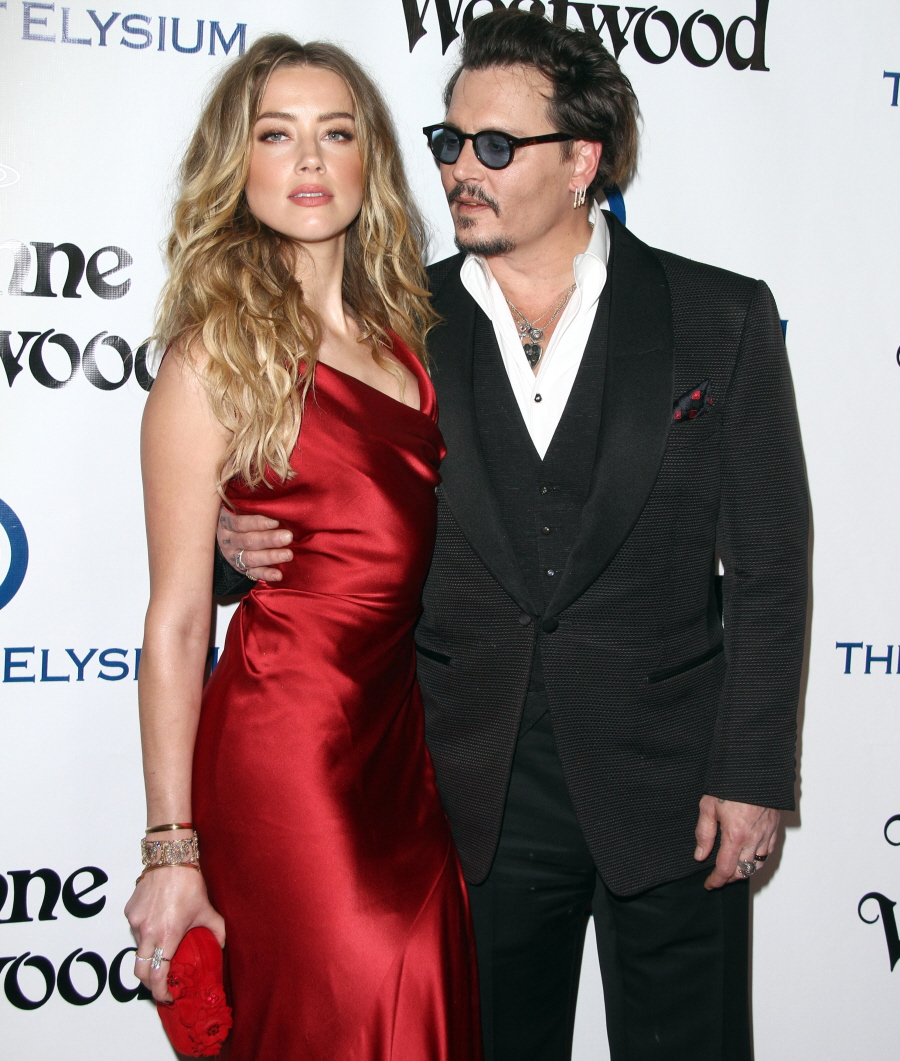 Photos courtesy of Fame/Flynet.