People Mag: Johnny Depp & Vanessa Paradis have officially separated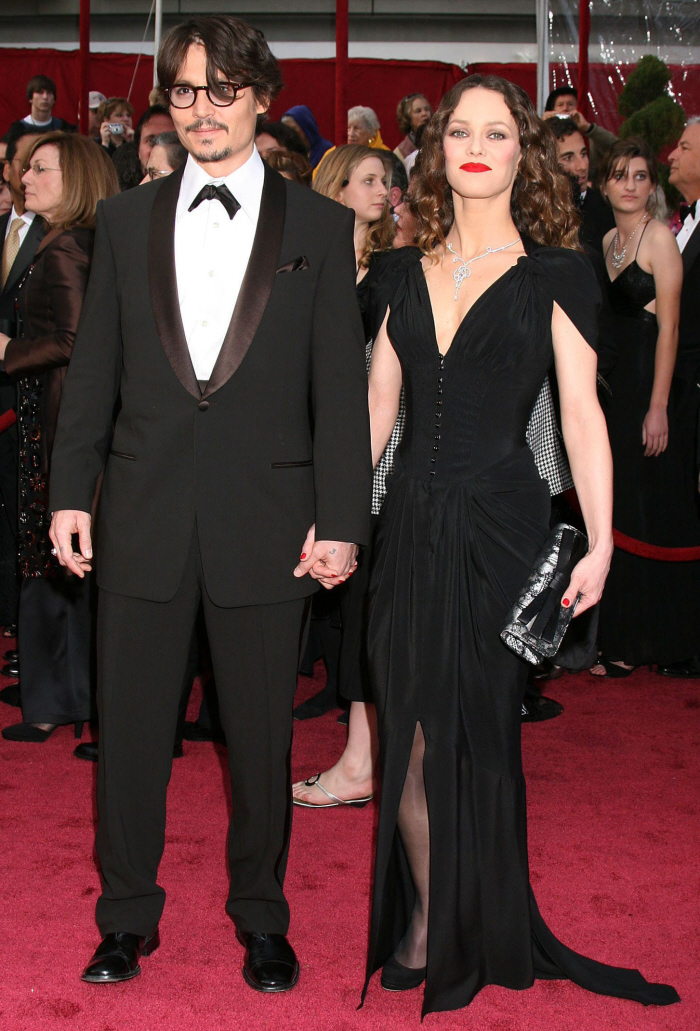 Johnny Depp and Vanessa Paradis are over. Finally. I mean, I'm glad they finally got around to making an official announcement because I'm so tired of typing "allegedly" over and over. This stuff has been going on for the better part of a year, and I believe that Depp was and is in the midst of mid-life crisis, complete with other women and lots of toys and money. So why all the angst and back-and-forth and outright denials? Were they really trying to work it out? Or did one of them (Vanessa?) just not want to let go?
It's official: Johnny Depp and Vanessa Paradis have split after 14 years together.

The couple "have amicably separated," Depp's publicist said in a statement released to Entertainment Tonight Tuesday. "Please respect their privacy and, more importantly, the privacy of their children."

As PEOPLE has reported, the two drifted into living separate lives after moving to Los Angeles from France. They haven't appeared together on a red carpet in a year and, an insider told PEOPLE about their crumbling relationship, "It's so sad."

The couple have two children together: Lily-Rose, 13, and Jack, 9.

Depp, 49, and Paradis, 39, first got together in 1998. Their romance began that June, when Depp saw the French actress sitting with a group of friends at the bar of the Costes Hotel in Paris, where he was having dinner with colleagues. Depp had a friend invite her over, and they talked for two hours.

A longtime resident of Plan-de-la-Tour in southern France, Depp recently told French magazine VSD that living in France with Paradis and their kids "has given me everything. A marvelous family and also an equilibrium which I missed enormously."

And in 2010, Paradis gushed to the U.K. edition of Marie Claire about her man.

"I could make an endless list of all the things I admire about him," she said. "We understand that, if we want our relationship to continue, we must give each other space, allow each other to go off on our own, and trust each other. Not everyone is lucky enough to be given space and trust."

In another interview, Paradis explained why the pair never felt the need to marry.

"I love the romance of 'let's get married,' but then, when you have it so perfect … I mean, I'm more married than anybody can be – we have two kids. Maybe one day, but it's something I can really do without," Paradis once told Elle.
Well, it should be interesting to see how all of this plays out. What does a single Johnny Depp look like in today's Hollywood? Are women just going to be throwing themselves at him right and left? Will Johnny remain single for a while or do you think he'll plunge head-first into another relationship? Ashley Olsen wants to know. As does Amber Heard. And Eva Green. As for Vanessa… I feel bad for her. I feel like she put up with a lot of crap from him in the end. Of course, I also think that Vanessa is going to walk away with a nice, quiet settlement, and she's going to find someone sexy and French to hang out with next. So maybe Vanessa wins in the end, because she's not the one having a mid-life crisis in the middle of Hollywood.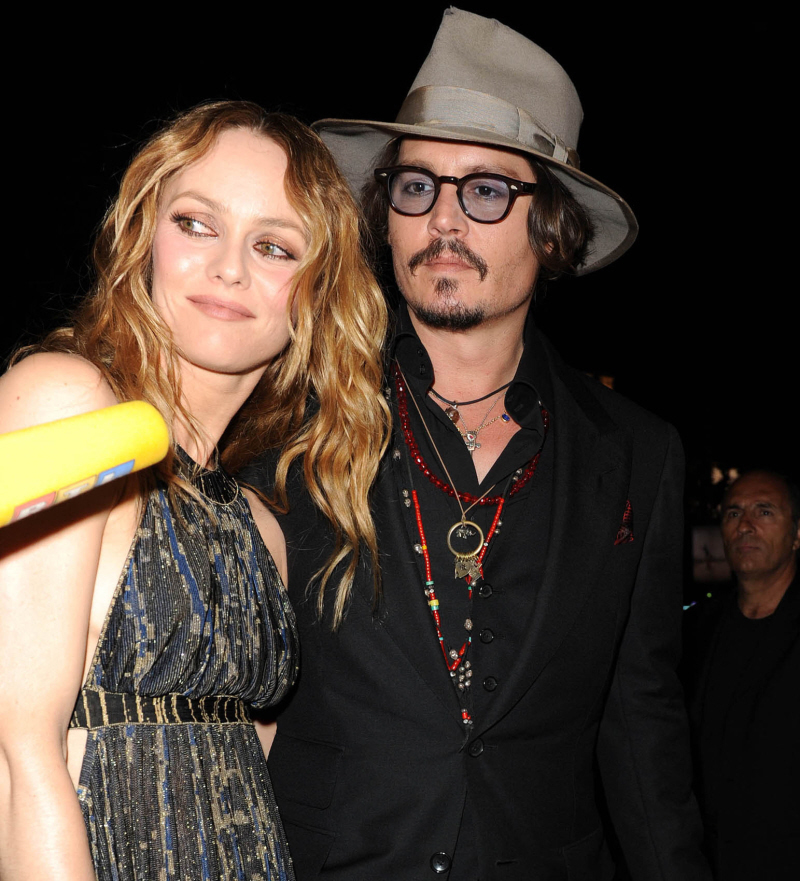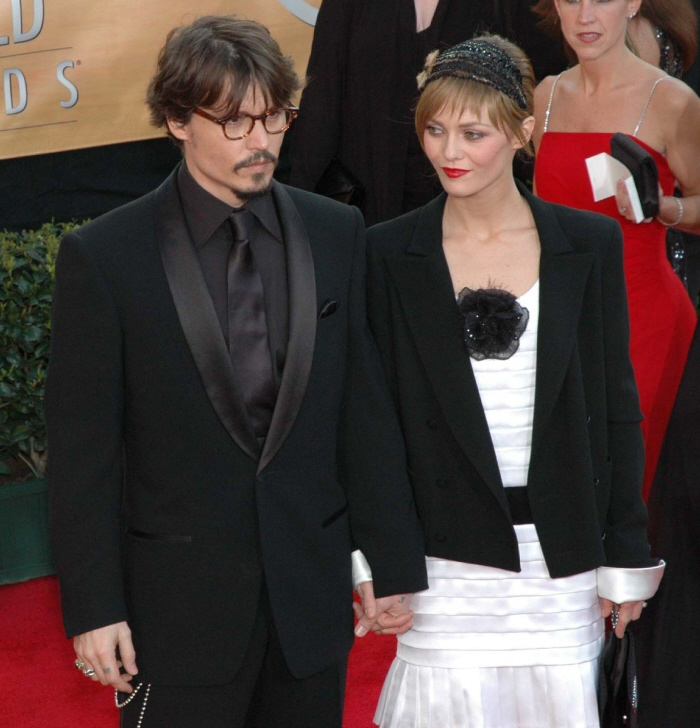 Photos courtesy of WENN.

Written by Kaiser

Posted in Breakups, Johnny Depp, Vanessa Paradis

- The Blemish interviews Carmen Electra [The Blemish]
- Rumer Willis joins Pretty Little Liars [Lainey Gossip]
- Morgan Freeman falls asleep during interview [D-Listed]
- Fug or fab: Isla Fisher [Go Fug Yourself]
- Tamra Barney confirms spinoff [Reality Tea]
- Movie franchises that rebounded [Pajiba]
- Why Dylan McKay is the perfect boyfriend [Buzzfeed]
- Saoirse Ronan could have been a Lohan [Evil Beet]
- GIFs from Cannes [Popsugar]
- Cat massages a dog [CDAN]
- Heather Graham is so pretty [Celebslam]
- What is Lucy Hale wearing? [Moe Jackson]
265 Responses to "People Mag: Johnny Depp & Vanessa Paradis have officially separated"