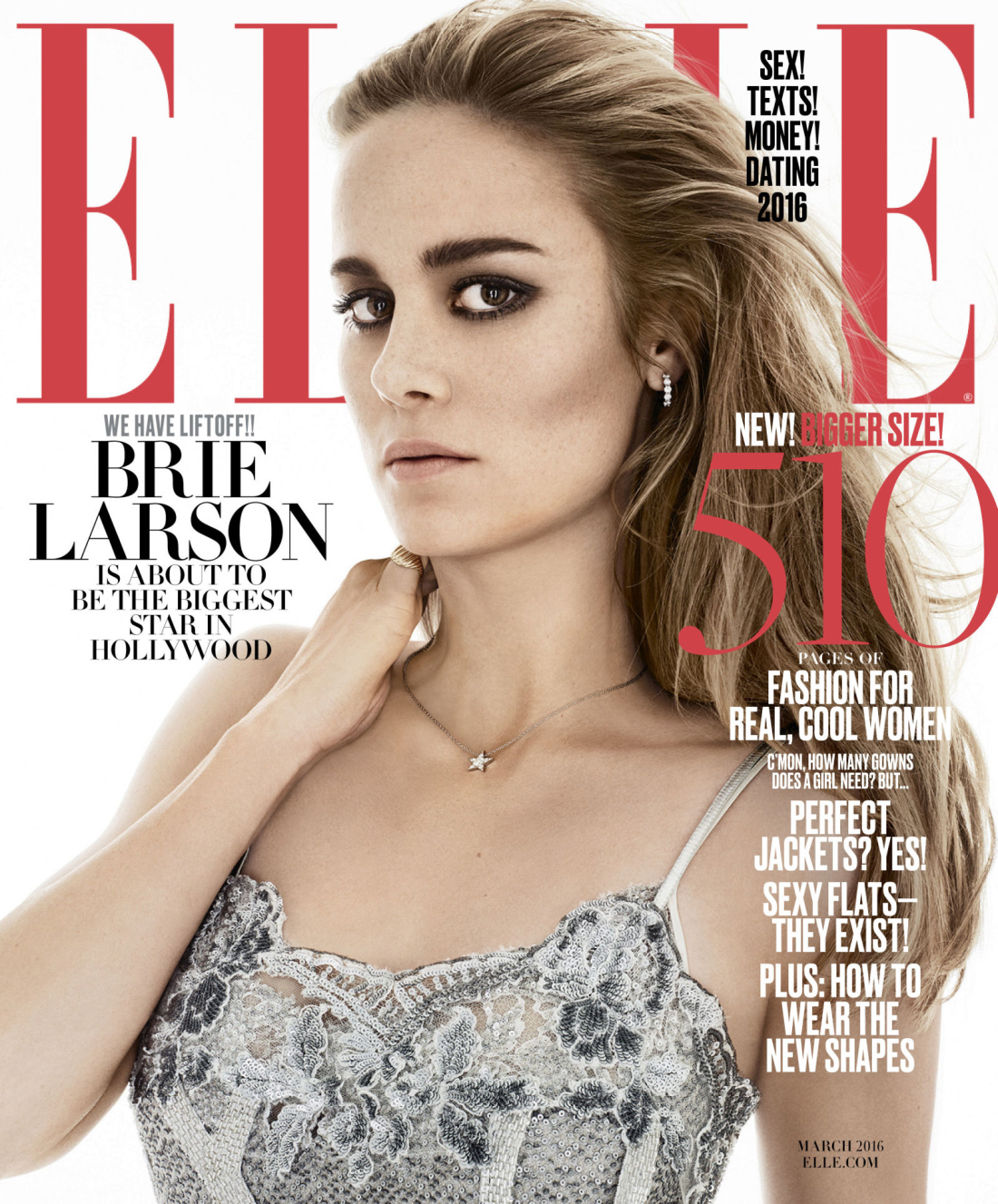 I've started to think of Brie Larson as one of those styling-dependent actresses, much like Kristen Stewart. For women like K-Stew and Brie, makeup makes all the difference. They can look radically different with just heavy eye makeup. It's the weirdest thing. For Brie specifically, while I think she's very pretty, she also has that quality of looking like ten other actresses. I'm saying this because I've seen some pushback on Elle magazine for their March cover (featuring a subtle redesign), but I don't actually think they Photoshopped the crap out of Brie. I think they just gave her heavy makeup (which we aren't used to seeing on her), plus they used a photo with a weird angle of her face. Anyway, you can read Brie's Elle interview here. Some highlights:
Meeting cool women during the awards season: "It was pretty much, like, Helen Mirren, Cate Blanchett, Saoirse Ronan, and me. Then Jennifer Lawrence came in for a little bit, and Kate Winslet, Carey Mulligan… You're having meals together, and doing these roundtables—I felt like I was hallucinating. Most of those people I'd never met before, so it was like the moment when you're not at the kid's table anymore. Wow, not only am I sitting with these legends, but Kate Winslet saw me and ran across the room and grabbed me and with such a beautiful intensity said, 'I am so f–king excited for you!' I love her."

She hasn't spoken to her father in 10 years: "When legally I didn't have to have visitation with him anymore, I jumped on it. As a kid I tried to understand him and understand the situation. But he didn't do himself any favors. I don't think he ever really wanted to be a parent. It wasn't until truly recently that I realized that's why so much of my work was so volatile. All of the stuff I wasn't dealing with in my actual life—all of this anger, my fears and my vulnerabilities—I didn't feel comfortable expressing because I felt like it was part of the human code that when we're out in the public space, everyone's perfect and good, and we're all nice women, and we dress well and we brush our hair and agree with these customs."
I would love to know more about the situation with her father. It sounds very dramatic. It sounds… Angelina Jolie-esque. Like, Angelina has famously had a terrible relationship with her father on and off for decades. I'm guessing that Brie was able to cut off contact from her dad completely and stick with it, in a way that Jolie couldn't because Jon Voight would go into interviews and passive-aggressively try to stick it to her. Of course, lots of celebrities have drama with parents: Jennifer Aniston barely speaks to her mother, Beyonce and her dad have issues, Lindsay Lohan is always fighting with one or both of her parents, Mischa Barton and Leighton Meester have taken out lawsuits against their moms, and much more.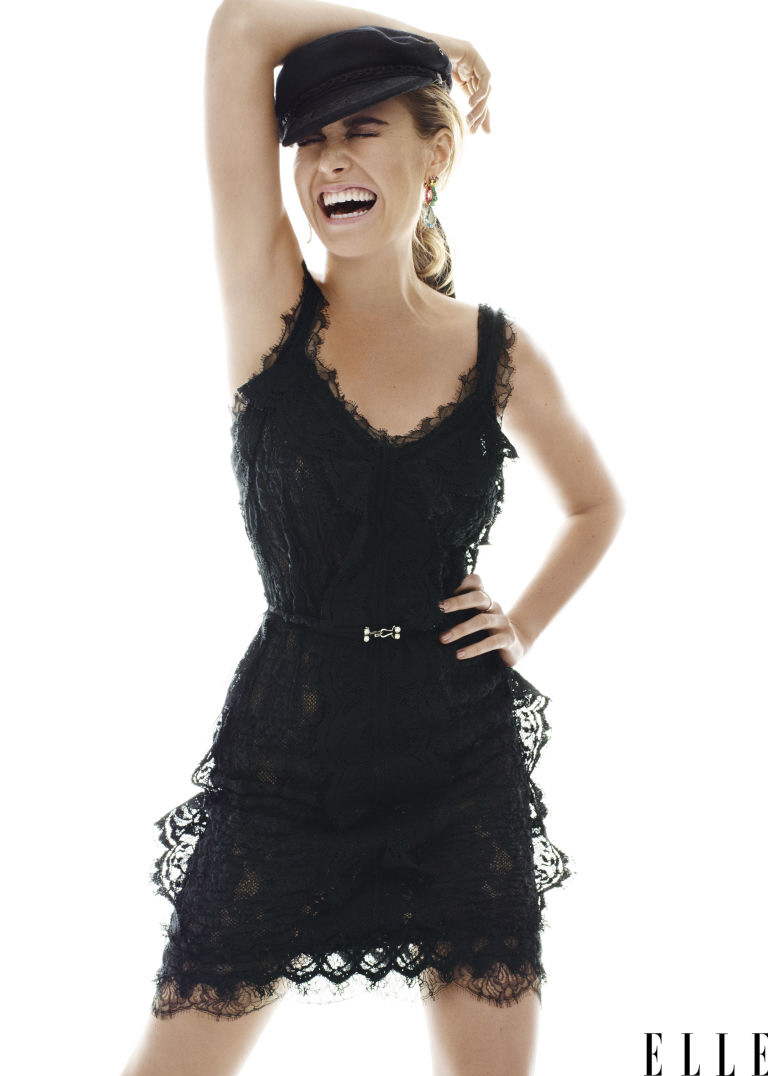 Photos courtesy of Terry Tsilois/Elle Magazine.