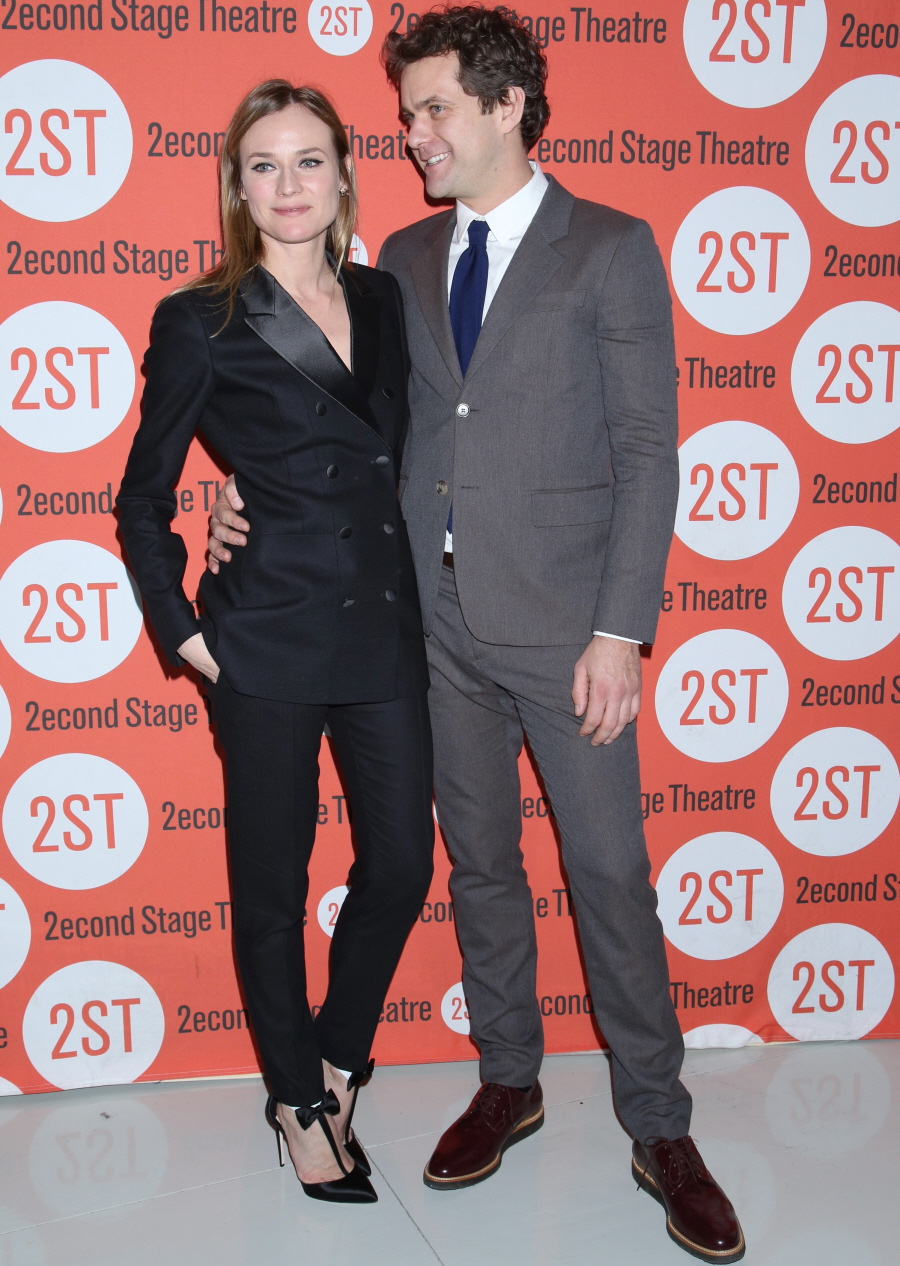 Yesterday, we covered the photos from the amfAR gala at NYFW. Diane Kruger attended the event without Joshua Jackson, and I used that opportunity to speculate about the state of their relationship following the December reports that Diane may have cheated on Joshua with Norman Reedus – Reedus and Kruger had been seen at a NYC dive bar together looking loved up and coupled up, all while Joshua was overseas.
Well… it looks like Joshua and Diane are still together, even though they weren't seen together in something like three or four months. He's appearing on Broadway in the play Smart People, and there was a big opening night event last night. Joshua posed with his castmates, he posed solo, and he posed with Diane Kruger, who seemed to be there to support him. So, they're still happening. And is it wrong to think that Diane looks a bit smug about it? Like, "Oh, yeah, I can do whatever I want and my man still loves me, hahaha, I got Pacey 4 LIFE." Still, I'm glad that they're not done. Some people suspect that they actually have an open relationship. It wouldn't surprise me.
Also: I absolutely adore Diane's tuxedo. She looks amazing.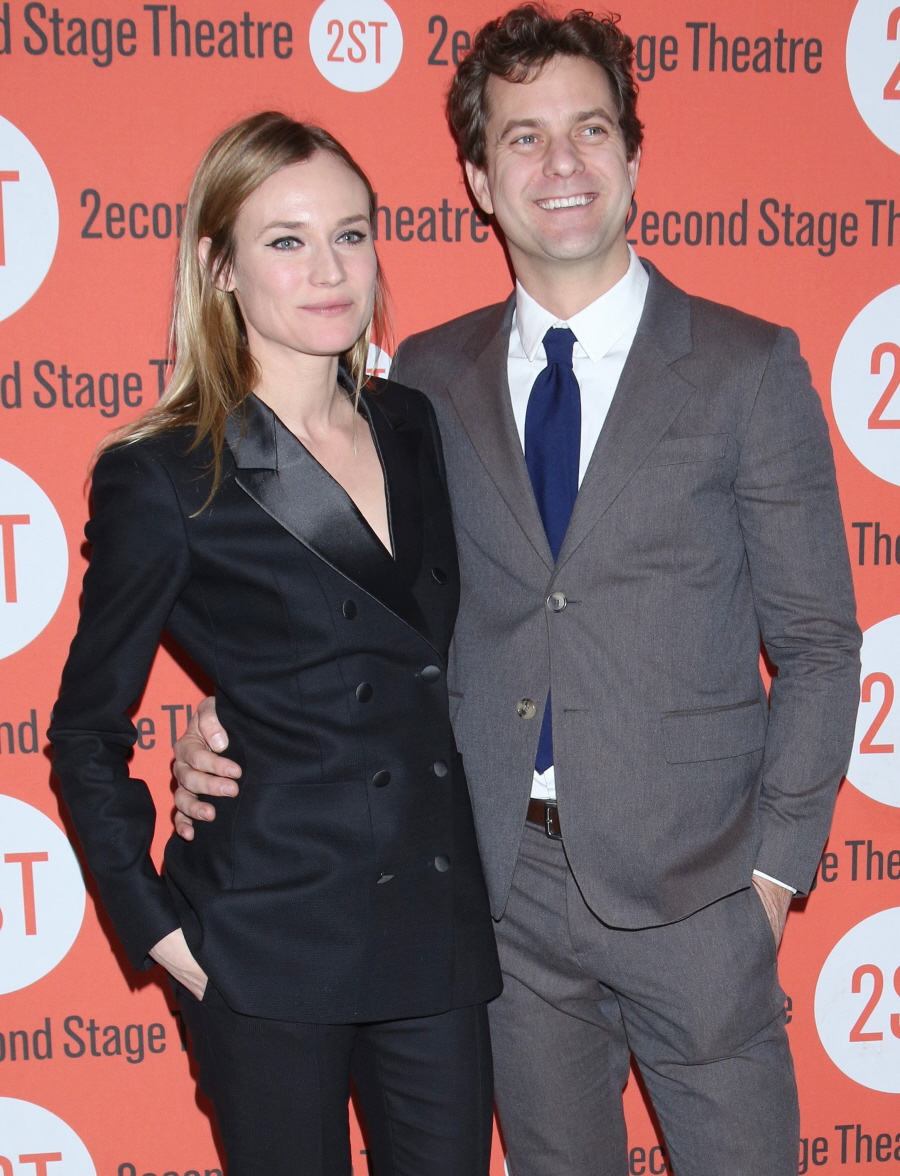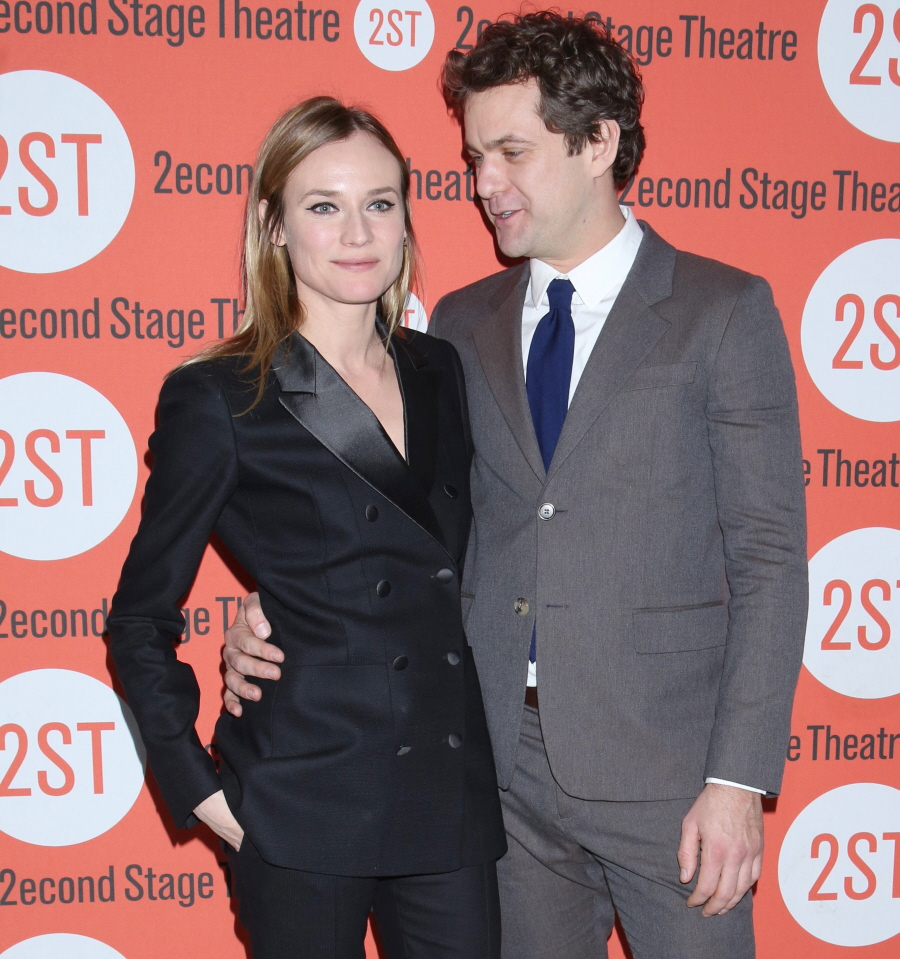 Photos courtesy of WENN.