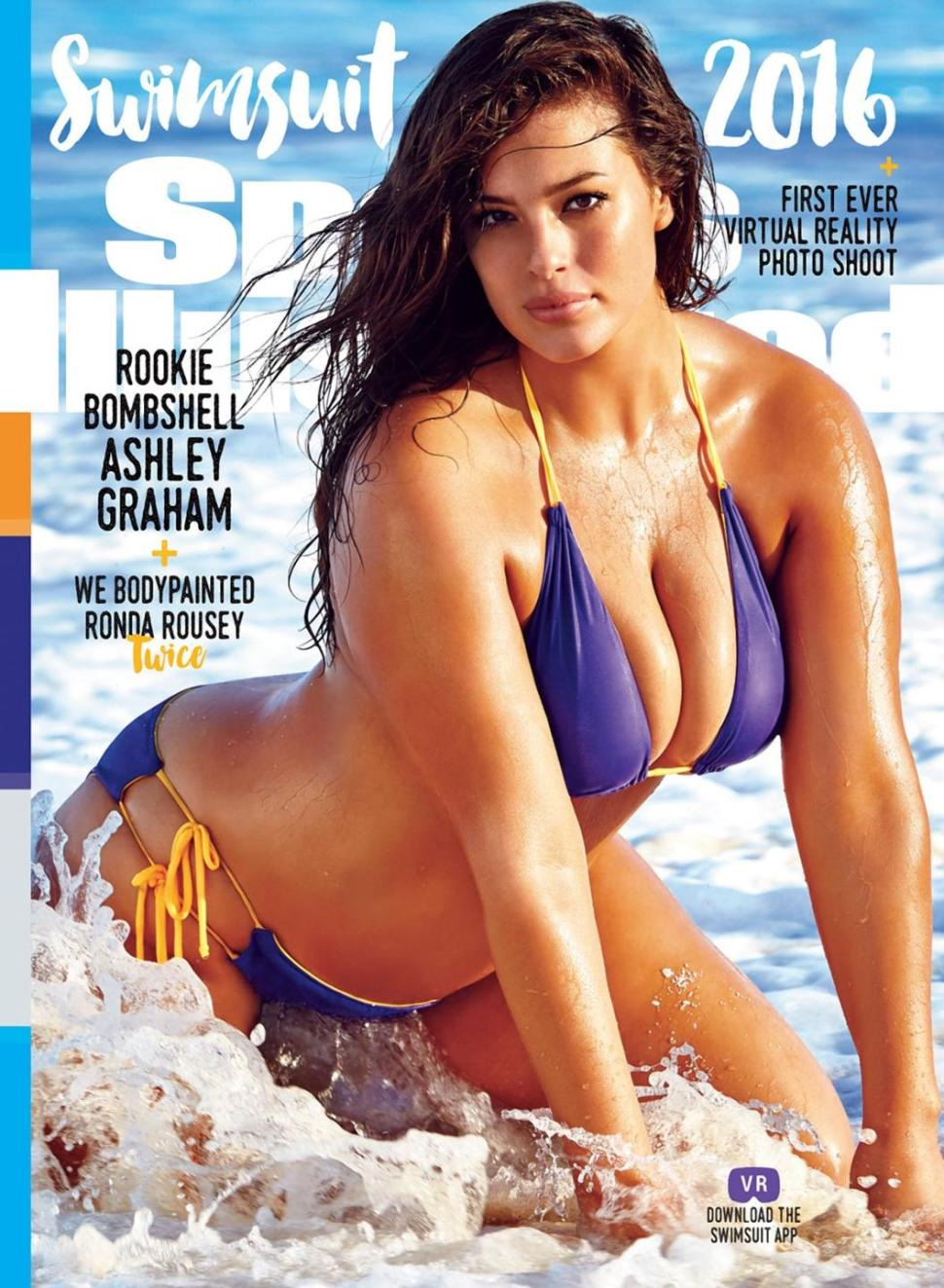 The Sports Illustrated Swimsuit Editions are not for me. They've never been for me. They are for the dudes who enjoy seeing famous women in bikinis, in various tropical locales. But since I have an interest in pop culture/models/fashion industry stuff, I do pay attention to who gets the SI covers every year, because it can really "make" a young model's career. And now I have a new reason to show some interest: the editors at Sports Illustrated did three covers this year, and one of the covers went to a plus-sized model! How is that Sports Illustrated is doing more for body-positivity than nearly every fashion magazine?
The covers this year were given to 20-year-old Hailey Clauson, 28-year-old Ashley Graham and 29-year-old Ronda Rousey. Clauson is the typical blonde beauty we would normally see on these covers. Graham is the already-well-known size-16 model who will see her profile skyrocket from this exposure. And Rousey is the UFC champion/actress/crush for many men.
Graham has been included in SI's Swimsuit Edition editorials before, notably in last year's issue. But this is the first time a plus-sized model has ever been on the cover. And you know what? I'm really into it. I love that Sports Illustrated chose her as a cover girl. Many women have thighs like Ashley (she's like my new thigh-inspo) and there are a lot of men who love a woman with some thickness. On the other side, I like that Ronda is representing strong bodies, muscular bodies, hardcore-athletic bodies, because there are a lot of men who love that kind of woman too. Plus, I love that Ronda is small-chested and proud – I'm so glad she doesn't have bolt-ons, and she seems very comfortable with her body as-is. I was going to say something about Ronda in a one-piece, but it appears that the swimsuit is "painted on." Ugh.
As for Clauson… SI's assistant managing editor explained how she's a Cool Girl: "Hailey is the cool girl who doesn't even know how cool she really is. She's not only every man's dream but also every woman's 'girl crush.' She's goofy. She's smart. And she's completely humble. What's crazy is you don't even feel like she knows that when you're around her." Sounds like Hailey is going to be Leonardo DiCaprio's new girlfriend.
You can see Sports Illustrated's Swimsuit Edition package here.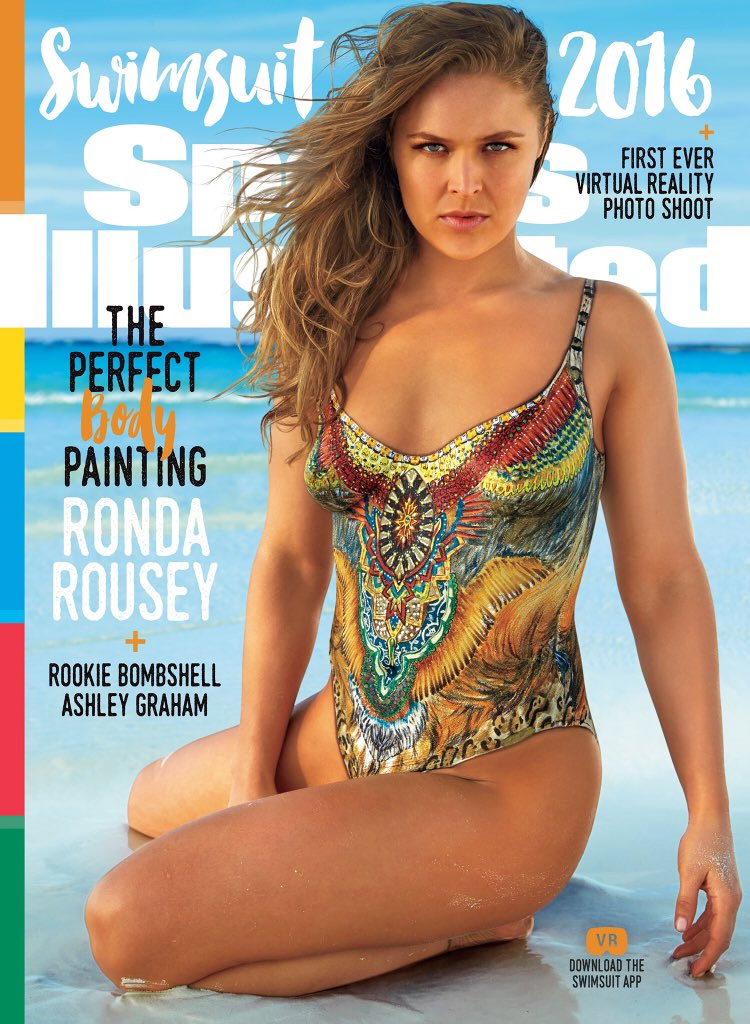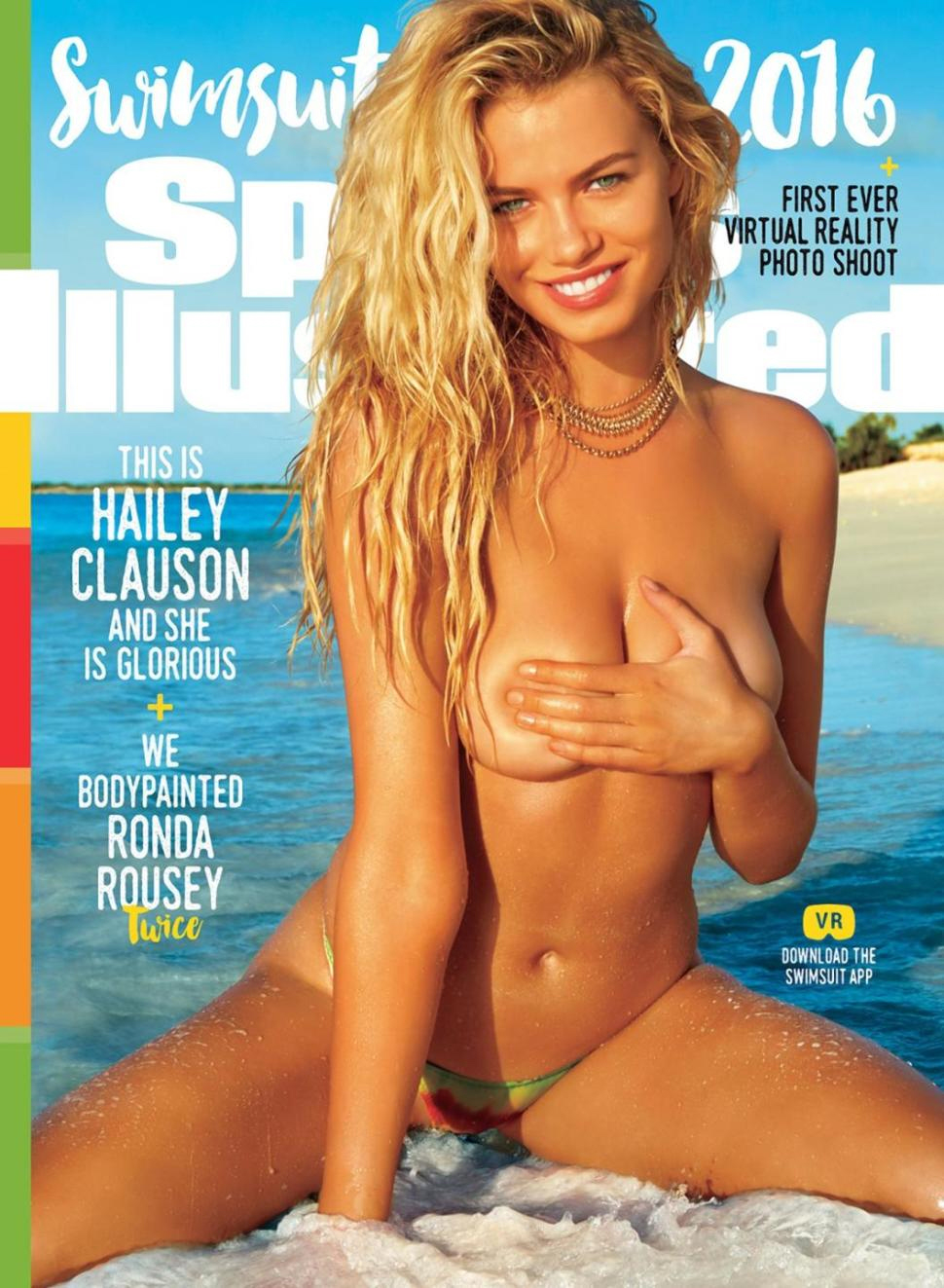 Covers courtesy of Sports Illustrated.