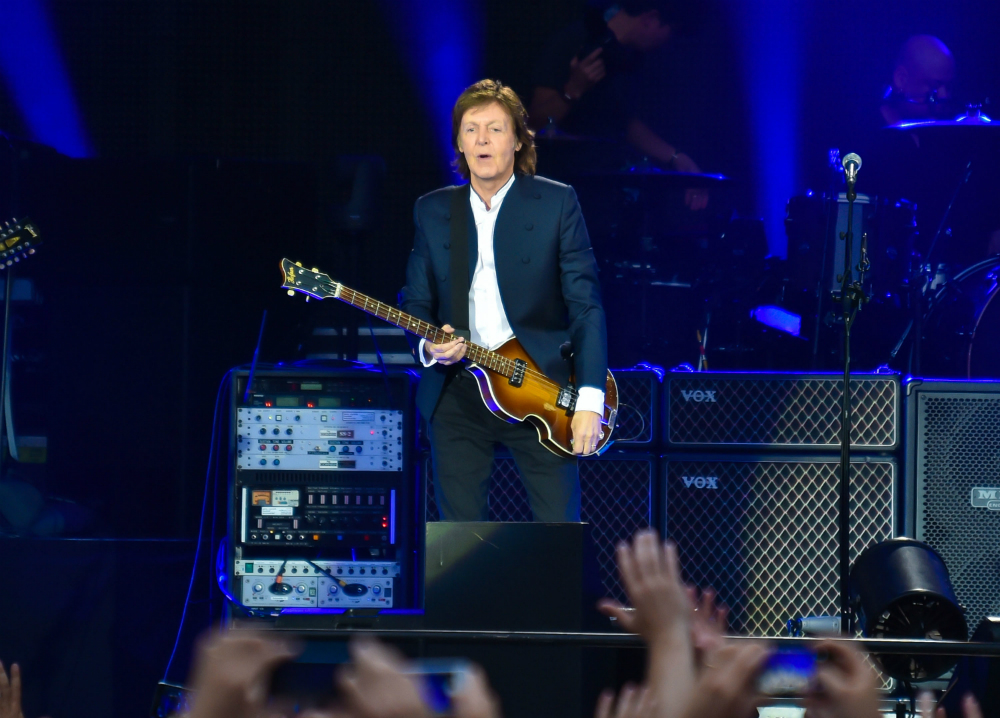 What is the most exclusive party after the Grammy's? How about the one that denies Sir Paul McCartney access. And who would host such a party? Tyga. Monday night, after the Grammy's, Macca, Woody Harrelson, Beck and Taylor Hawkins, the drummer from the Foo Fighters, attempted to gain entry to the Tyga-hosted party at The Argyle. They were denied entrance supposedly due to a door man who did not recognize Sir Paul. Paul tried a second time while a bevy of witnesses attempt to explain to the bouncer who this kindly, older gentleman with the super-dope accent was. Managers from the club were consulted and they STILL sent Paul and his crew packing:
As one of the most successful songwriters of all time, Sir Paul McCartney has been invited to some of the world's greatest-ever parties.

But it appeared the Beatles legend didn't have the showbiz credentials needed to gain entry to a Grammy Awards after-party at Argyle nightclub in Hollywood on Monday evening.
As reported by TMZ, the 73-year-old and his wife, Nancy Shevell, were twice turned away the event, hosted by 26-year-old rapper Tyga, after a bouncer failed to recognise who he was.

It's unclear if McCartney and his posse weren't hip enough for the party thrown by Tyga. When the host emerged later, he told a TMZ reporter that McCartney was a "legend" but declined to say whether he'd apologize to McCartney.
[From The Daily Mail and NY Daily News]
In the video (posted below), Paul jokes, "How VIP do we gotta get? We need another hit." Keep the dream alive, boys! They all seem to find the humor in the situation; I guess when you split over 30 Grammys between you, you can shrug off this sort of thing. Not ones to sit around and lick their unworthy-of-Tyga wounds, the group skipped over to Republic Records party at Hyde Sunset Kitchen + Cocktails where, mercifully, someone took pity on them and let them in. They spent the rest of the evening telling the best "you will never believe what just happened to me" story of the night.
Did Tyga actually turn them away? Yesterday he tweeted "Why would I deny @PaulMcCartney stop it. He's a legend." Maybe Kayne took a break from one of his Twitter rants to remind Tyga that he and Paul had been nominated for a Grammy that night because Tyga doubled-down with a tweet saying he didn't control the door and didn't know Sir Paul was there. I think Paul et al have likely banked enough hours on the party circuit to get into an after party, don't you?
Why would I deny @PaulMcCartney stop it. He's a legend 🙏🏾

— T-Raww (@Tyga) February 16, 2016
I don't control the door. I had no knowledge SIR PAUL was there. I just performed and left.

— T-Raww (@Tyga) February 16, 2016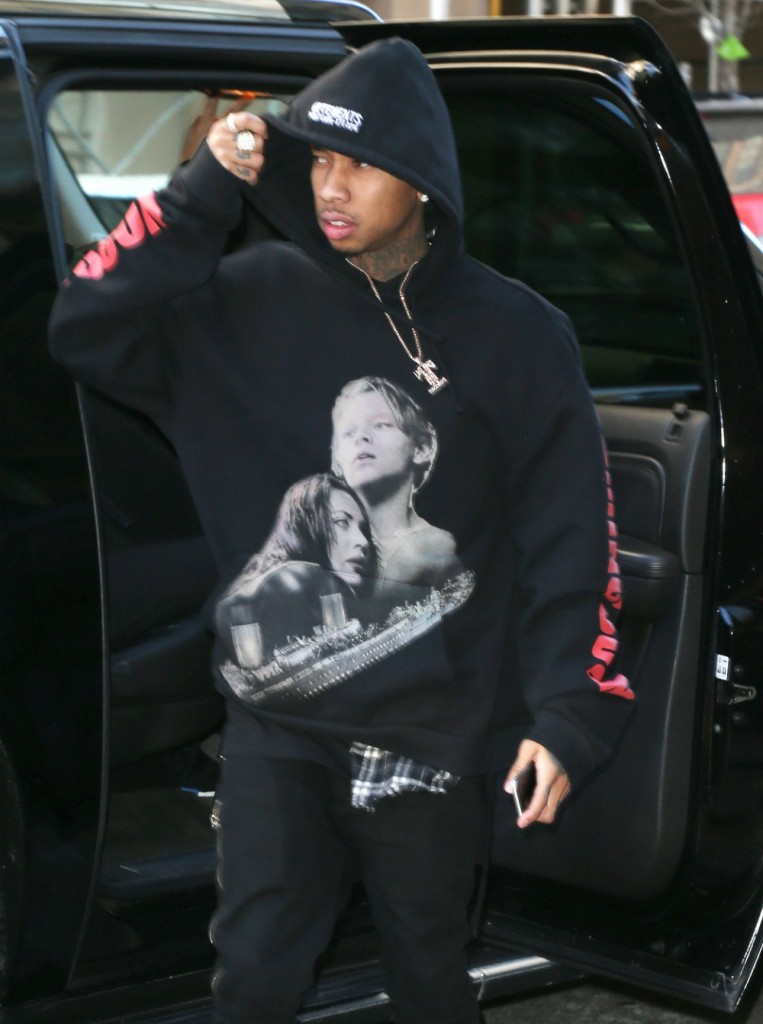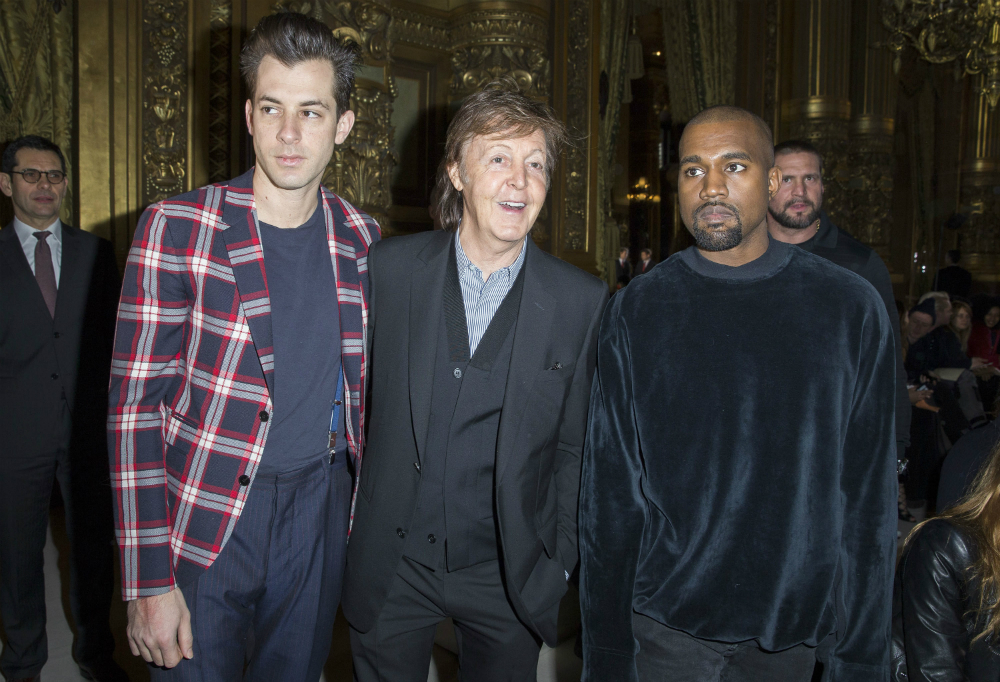 Photo credit: FameFlynet and WENN Photos and Getty Images