Chrissy Teigen, who looked stunning at the Grammys on Monday, excitedly promoted her inclusion in this year's Sports Illustrated Swimsuit Edition, only to get into yet another online squabble with her haters. Her photo, taken in Zanzibar, shows Chrissy in a wisp of fabric that SI wants you to believe is a bikini bottom (it's actually body paint) and nothing else but a smile. Chrissy, understandably, was excited that this year's appearance in the magazine is her seventh, and proudly posted the pic to her Instagram.
As usual, the trollery ensued in the comments, with anonymous haters critiquing her body. Us Magazine found a few choice comments including "I don't know where these supermodels have their uterus" and "With those hips I guarantee she has a [cesarean section]." And, "She's pretty, but has a very funny shape." (That last one isn't so terrible, but it was kind of unnecessary.)
Chrissy, who is no stranger to dealing with haters then posted another photo from the shoot with the caption, "The @si_swimsuit edition is on stands tooooo-day! (Shoutout to everyone dissecting every little part of my bod in the last comment thread, you're all really wonderful, kind, flawless beauties – I can tell from your pages!!"
Chrissy. GIRL. I know these commenters are annoying, but poking the bear isn't necessary. You are a model, you love burritos (this fact alone makes you aces in my book) and you're married to a man with a golden voice. Oh, and you're having a baby girl (who will probably be adorable) later this year. Of course you're going to have haters. Be like a duck, let the nasty comments roll off your back. I can't blame her though and she shut those idiots down quickly.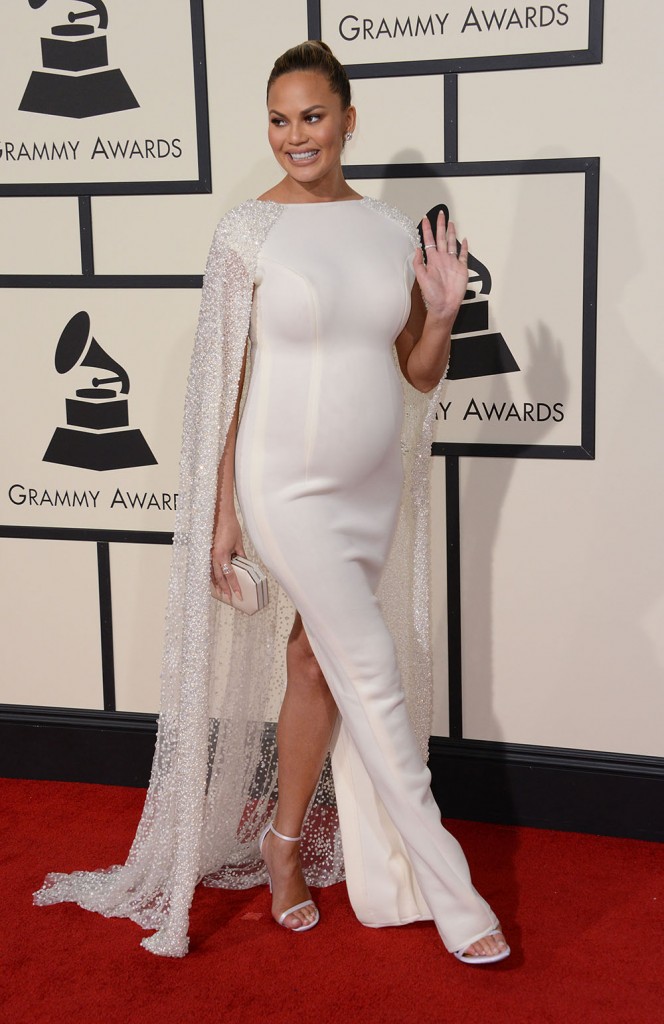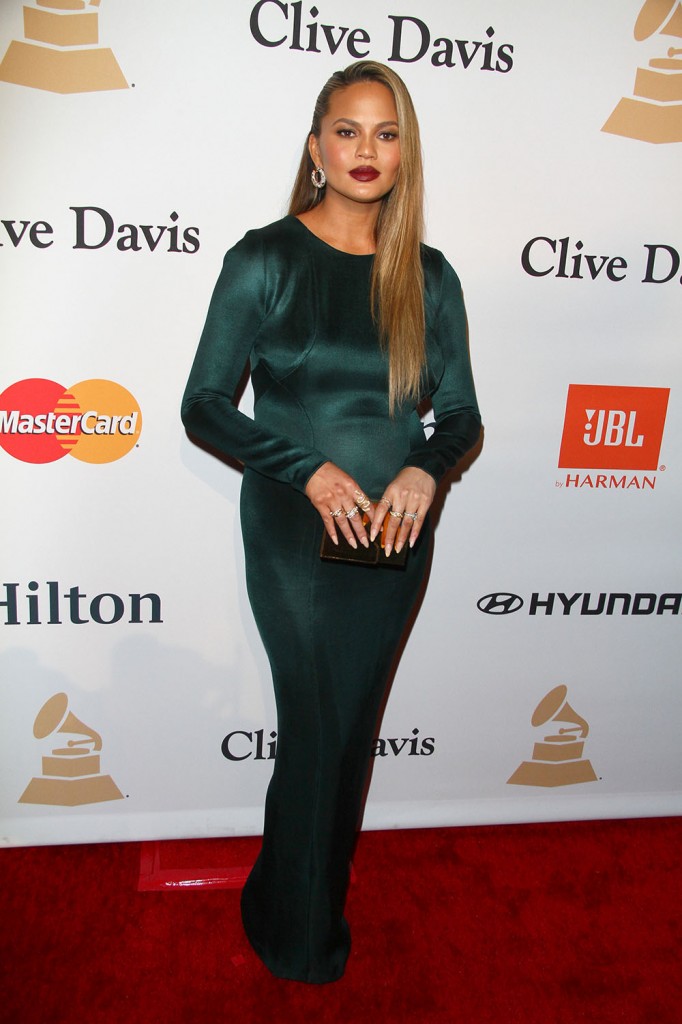 Photo credit: Instagram/Chrissy Teigen, WENN.com, Fame Flynet, Getty Images