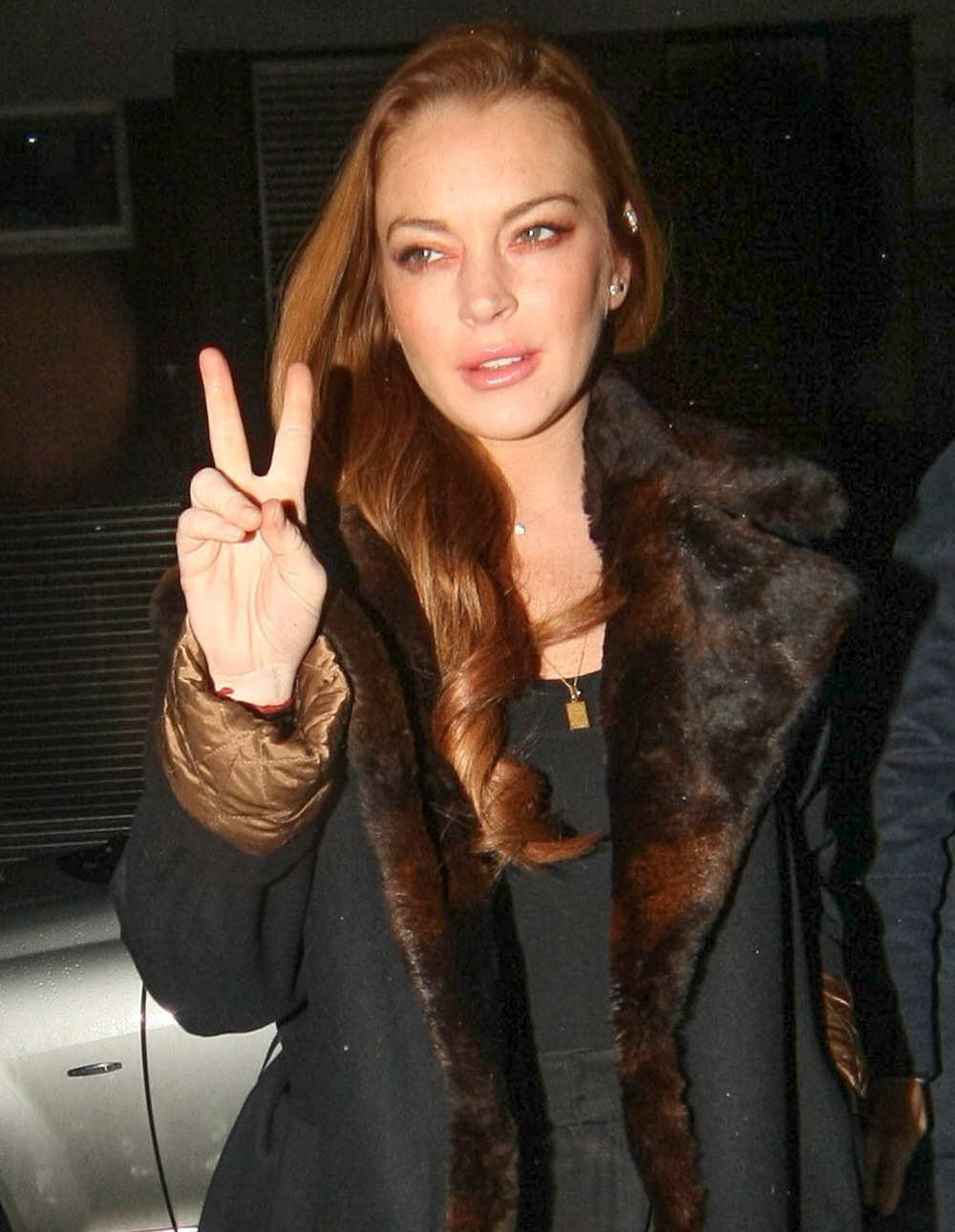 Over the past year, I've made the conscious choice to gear down our coverage of Lindsay Lohan. Part of that decision was out of necessity: she's in London now, she hasn't been arrested lately and there isn't a lot of news about her. The other part of that decision was out of disgust: she hasn't changed, she's still a mess, she's still living beyond her means and getting random men to pay for her extravagant lifestyle. These photos are from last weekend, where Lindsay went out to the Chiltern Firehouse two nights in a row. I guess she wasn't invited to the BAFTAs, huh? Anyway, Star Magazine has this update on Lindsay's situation:
Star hears that unemployed actress Lindsay Lohan is spending like she's on the A-list, and it's finally caught up with her.

"She blows through money and then relies on her wealthy business 'acquaintances' to bail her out, but she's out of favors," reveals a source, adding that whole Lindsay did earn a meager salary for a play she did in London, she had to pawn $14,000 worth of designer clothing just to get to England and get an apartment! But even that didn't make a dent in her debts.

"She owes over $100,000 to credit card companies and $10,000 to her sister, plus tons of legal bills," the source divulges, dishing that Lilo is so desperate, she's offering herself for appearances at weddings and Bar Mitzvahs.

"Lindsay blames everyone, especially her mom, for leeching off her. But just like with all her other problems, it's entirely her fault."
[From Star Magazine, print edition]
My guess? It's much, much worse than what Star says. Before Lindsay moved to London, she was living with hundreds of thousands of dollars of debt hanging over her. She was a cracked-out hoarder. She financially supported her mother, her sister Ali and her brother. And she was f—king up every job she was given. I would think that right now, she probably owes millions of dollars to various credit card companies, real estate agents, lawyers, bankers, johns, friends, etc. I would also guess that no one wants to hire her for anything other than "escorting." Which is probably – let's be real – how she's been able to live in London. Someone is paying the bare minimum for her upkeep. But what happens when that guy has had enough of her crack shenanigans?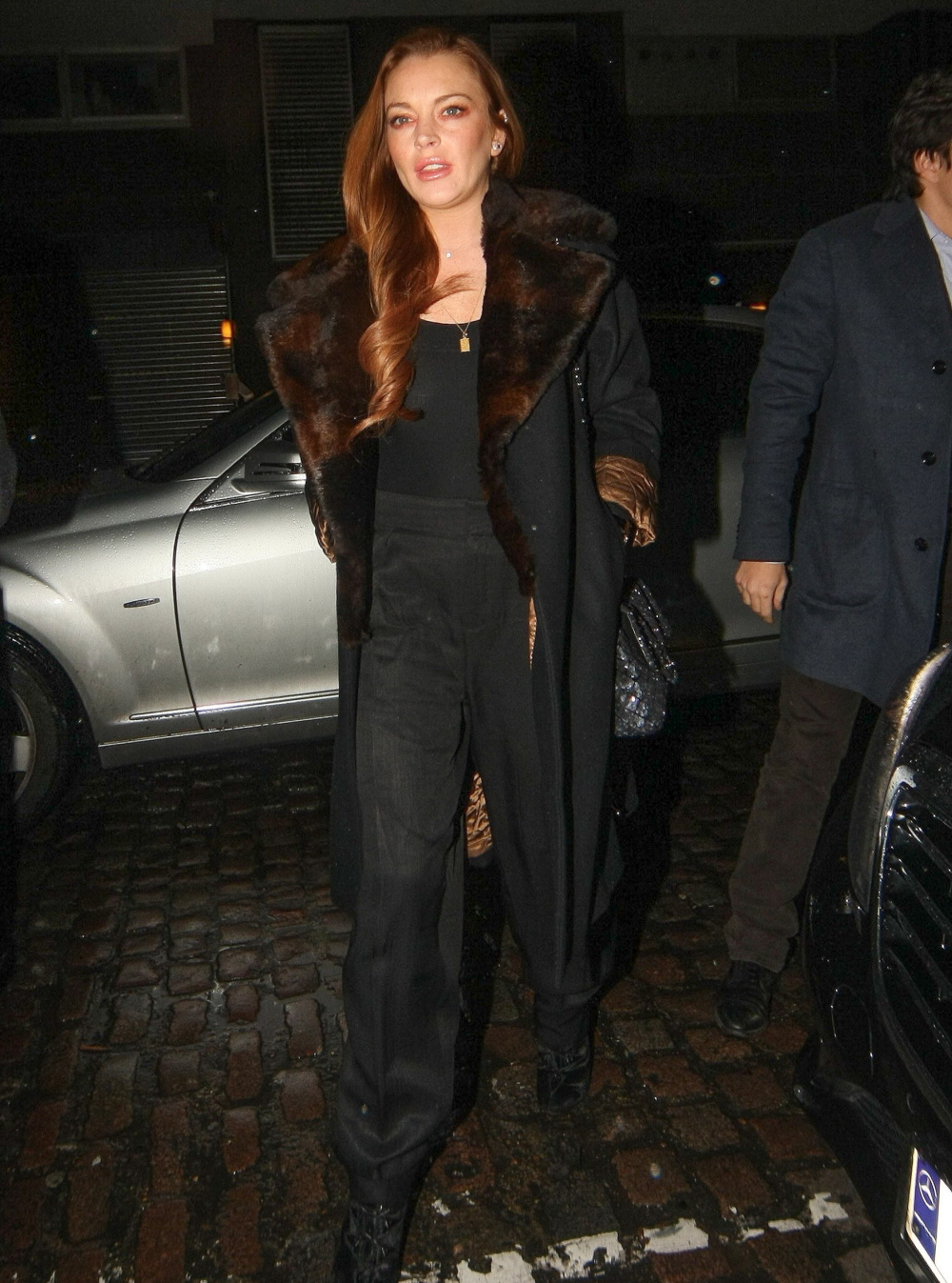 Photos courtesy of Fame/Flynet.