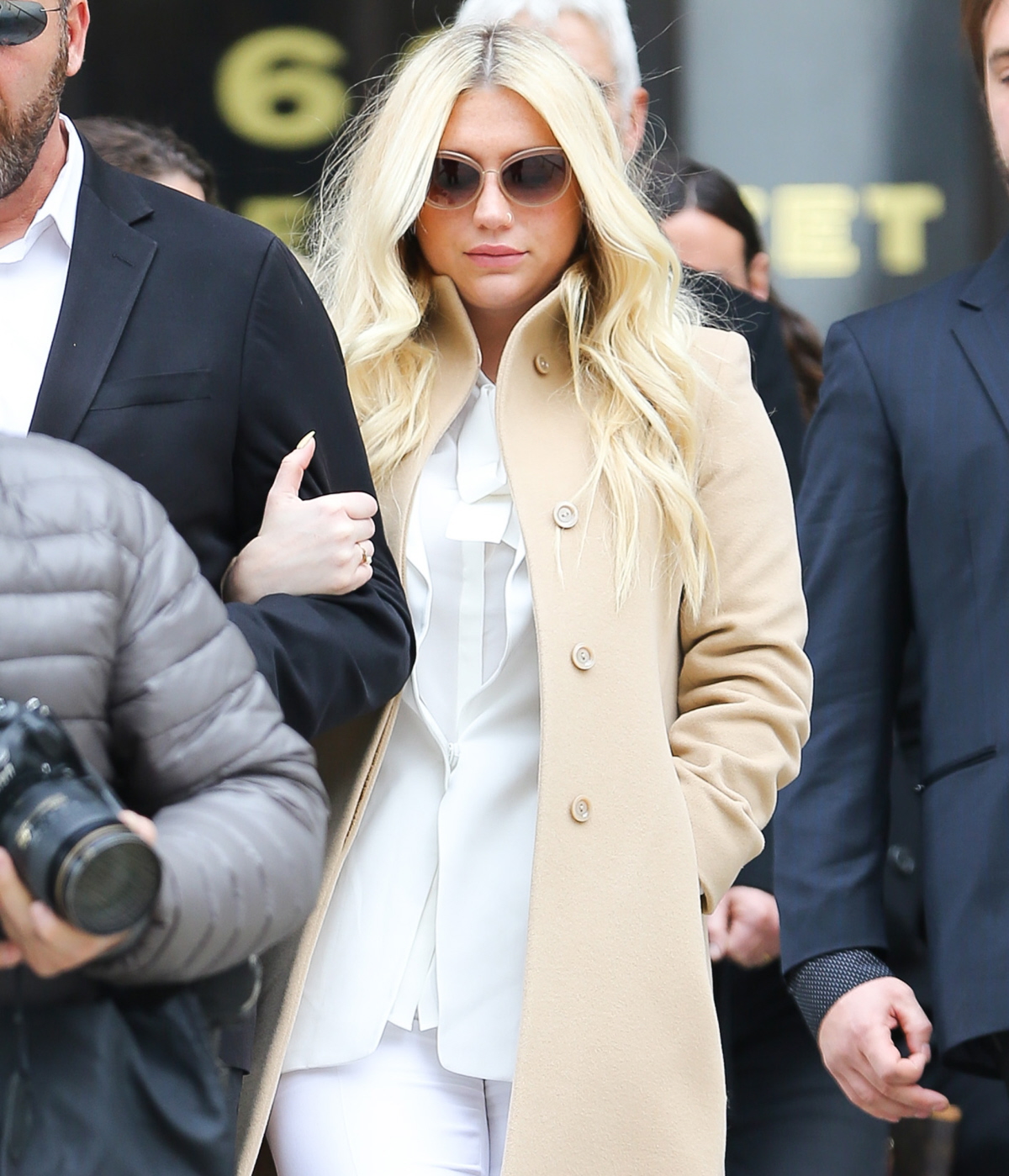 As we've been covering, Kesha lost her injunction to break her contract with her alleged abuser Dr. Luke on Friday. Following the ruling, there's been an outpouring of support for Kesha online, especially from some high-profile women in music. It feels like some of these women (Kelly Clarkson?) have their own stories about Dr. Luke, so I do wonder if we're going to hear much more about this in the weeks and months to come. Over the weekend, Taylor Swift confirmed that she had donated $250,000 to Kesha, although I don't know if that's for Kesha personally or for Kesha's legal defense. I thought that was a generous and well-executed move on Swifty's part (despite what Demi Lovato had to say about it), and as it turns out, Taylor is basically the only person donating money to Kesha.
Kesha has run out of money to fund what has become a very expensive legal battle … and, no surprise, she's blaming her financial woes on Dr. Luke. Sources connected with the singer tell us, aside from the fact that Kesha "has been on ice for 3 years," they say Dr. Luke has withheld royalties from her. As a result, she has virtually no income. We're told Kesha did not solicit money, and Taylor Swift gave her the $250k on her own accord. Our Kesha sources say so far, no other celebs have donated money.
Dr. Luke has withheld Kesha's royalties? How is that even legally possible? Further evidence that the judge in Kesha's case didn't know her ass from a hole in the ground. And it might be time for Kesha's legal defense to get a GoFundMe page or something.
Anyway, Dr. Luke is really butthurt about the groundswell of support for Kesha online. He's super-mad that Kesha has fans and that people believe Kesha's story and that he's being found guilty with "trial by Twitter." So he and his lawyers issued this statement:
"The New York County Supreme Court on Friday found that Kesha is already 'free' to record and release music without working with Dr. Luke as a producer if she doesn't want to. Any claim that she isn't 'free' is a myth. The sound decision Friday by the Court in denying Kesha's motion for an injunction made it clear Kesha's allegations of purported abuse were unconvincing and that she had no basis to void record contracts and copyrights. Dr. Luke and his companies invested in Kesha's success through their contributions, Sony Music has already spent over $11 million promoting Kesha, and Sony Music and its label Kemosabe Records are committed to continuing to promote her work.

"More significantly, the Court also noted multiple times that her vague abuse allegations were devoid of factual detail, and that there was no evidence, whether from doctors or anyone else, to support them. Tellingly, Kesha never reported any purported abuse or rape to any law enforcement authority, or even to Sony Music, and further swore under oath in another matter, while accompanied by her team of lawyers, that it never occurred. The goal of Kesha's counsel throughout has been to obtain a more lucrative contract through a shameless campaign of outrageous claims they will never stand behind in a court of law.

"As Dr. Luke has said repeatedly, the allegations against him are outright lies that have been advanced to extort a contract renegotiation and money. Kesha and her counsel have cavalierly subjected Dr. Luke and his family to trial by Twitter, using a vicious smear campaign to ruin his reputation for financial gain while failing to support their claims. Kesha to date has never verified the allegations in this case — even when given the opportunity in her affidavit. Nor has she ever offered a credible explanation as to why she would have signed a second recording agreement, recorded two albums and an EP and signed a publishing deal with Dr. Luke after allegedly being sexually abused. It will further be shown that the incidents alleged never happened."
Basically, he's really mad that people have the free will to decide that they're on Kesha's side. For what it's worth, I don't think Kesha is stoking the internet flames, I think it's possible she's just as surprised by the outpouring of support online. Us Weekly points out that Kesha's lawyer, Mark Geragos, has previously said that Dr. Luke "threatened that if she ever mentioned the rape to anyone, he would shut her career down, take away all her publishing and recording rights, and otherwise destroy not only her life but her entire family's lives as well." Which is why Kesha never went to the police or to a doctor to report her alleged rape.
And finally, Dr. Luke was on Twitter yesterday defending himself, attacking Kesha and slamming Kesha's lawyer, Mark Geragos. You can read his whole Twitter defense here.
I didn't rape Kesha and I have never had sex with her. Kesha and I were friends for many years and she was like my little sister.

— Dr. Luke Doctor Luke (@TheDoctorLuke) February 22, 2016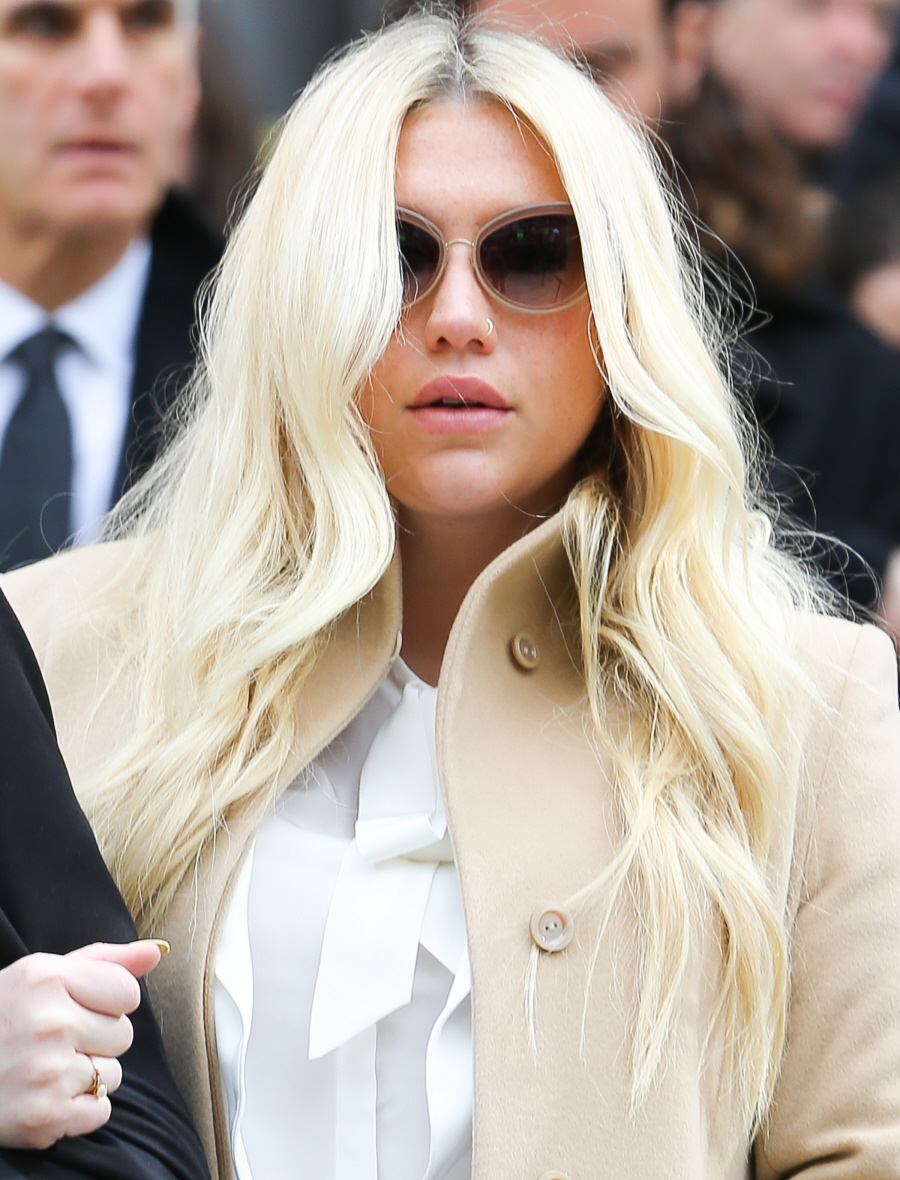 Photos courtesy of Fame/Flynet.