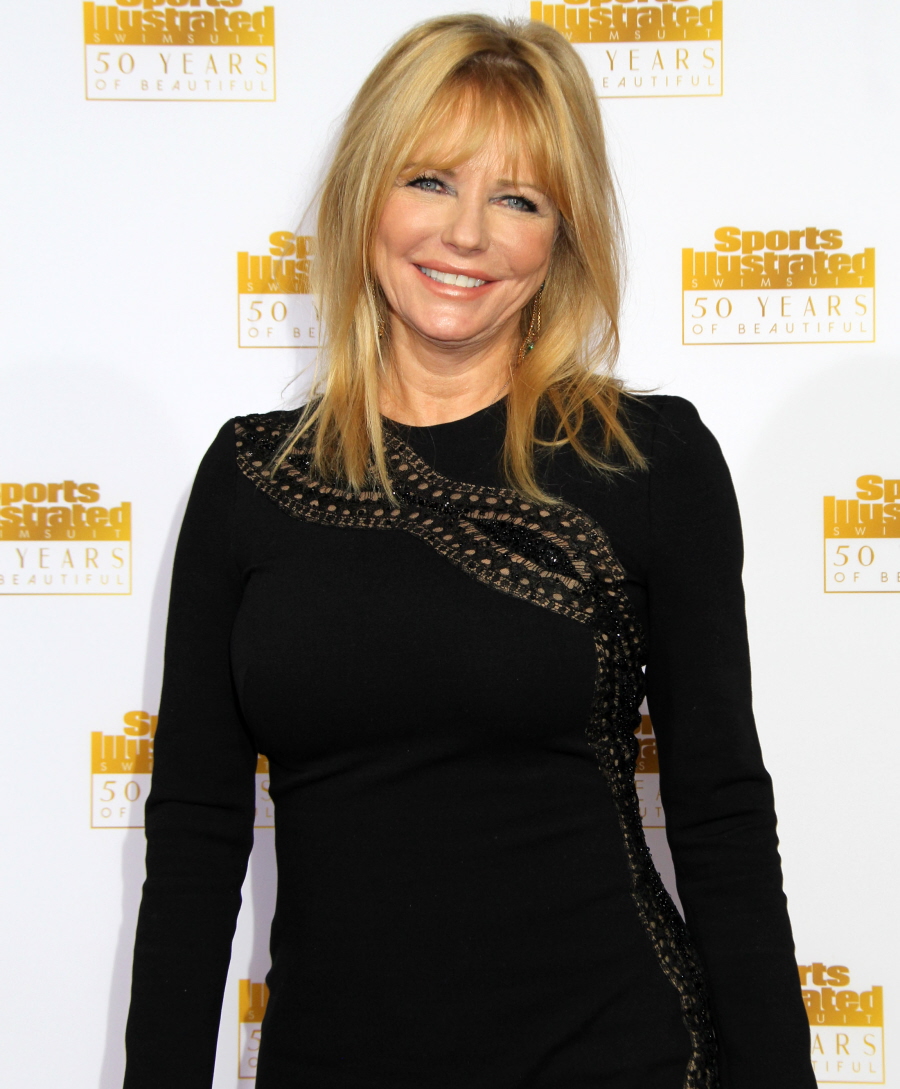 A few weekends ago, I covered the multiple covers for the Sports Illustrated Swimsuit Edition. This year, SI chose three cover ladies to represent three different body types. Hailey Clauson filled the typical "slender model body" cover, Ronda Rousey filled the "athletic body" cover and Ashley Graham filled the "plus sized body" cover. I personally loved Graham's cover and I think she's a beautiful young woman. She's reportedly a size 16, which is closer to the average American woman's size than Hailey Clauson.
Well, when former SI cover model Cheryl Tiegs was asked about Graham, Tiegs couldn't have f—ked it up more. I'm including the video of the exchange too, because you can tell the E! News journalist threw Tiegs the gentlest of softballs and fully expected Tiegs to say something like "Oh it's great that women and men get to see different body types represented on the SI cover." How hard would that have been? But Tiegs, it turns out, has just been steaming over Graham's inclusion.
Here's what Tiegs said:
"Actually I don't like that we're talking about full-figured women because it's glamorizing them and your waist should be smaller than 35 [inches]. That's what Dr. Oz said, and I'm sticking to it. No, I don't think it's healthy. Her face is beautiful. Beautiful. But I don't think it's healthy in the long run."
She's going to cite Dr. Oz? REALLY? Ugh. The whole "your waist should be smaller than 35" doesn't make any sense to me either. You can have an extremely unhealthy lifestyle and be a very unhealthy person and have a 29-inch waist. You can be very healthy and have a 38-inch waist. You know why? Because waist size isn't much of an indication of anything. I think this pisses me off so much because Graham is more representative of what every day women look like, and I feel like so many people in modeling and fashion feel the same way as Tiegs: that we shouldn't be talking about "real" women because even the barest minimum of representation is seen as "glamorization." And people like Cheryl Tiegs believe that only thin blondes should be glamorized. Cheryl did take to Twitter last night to "clarify" her comments.
To clarify re bodyweight. Being anorexic/bulimic/overweight all connected to health problems. I want all to be as healthy as they can.

— Cheryl Tiegs (@CherylTiegs) February 26, 2016
PS… As E! News pointed out, Ashley Graham's model stats say that her waist is 30 inches.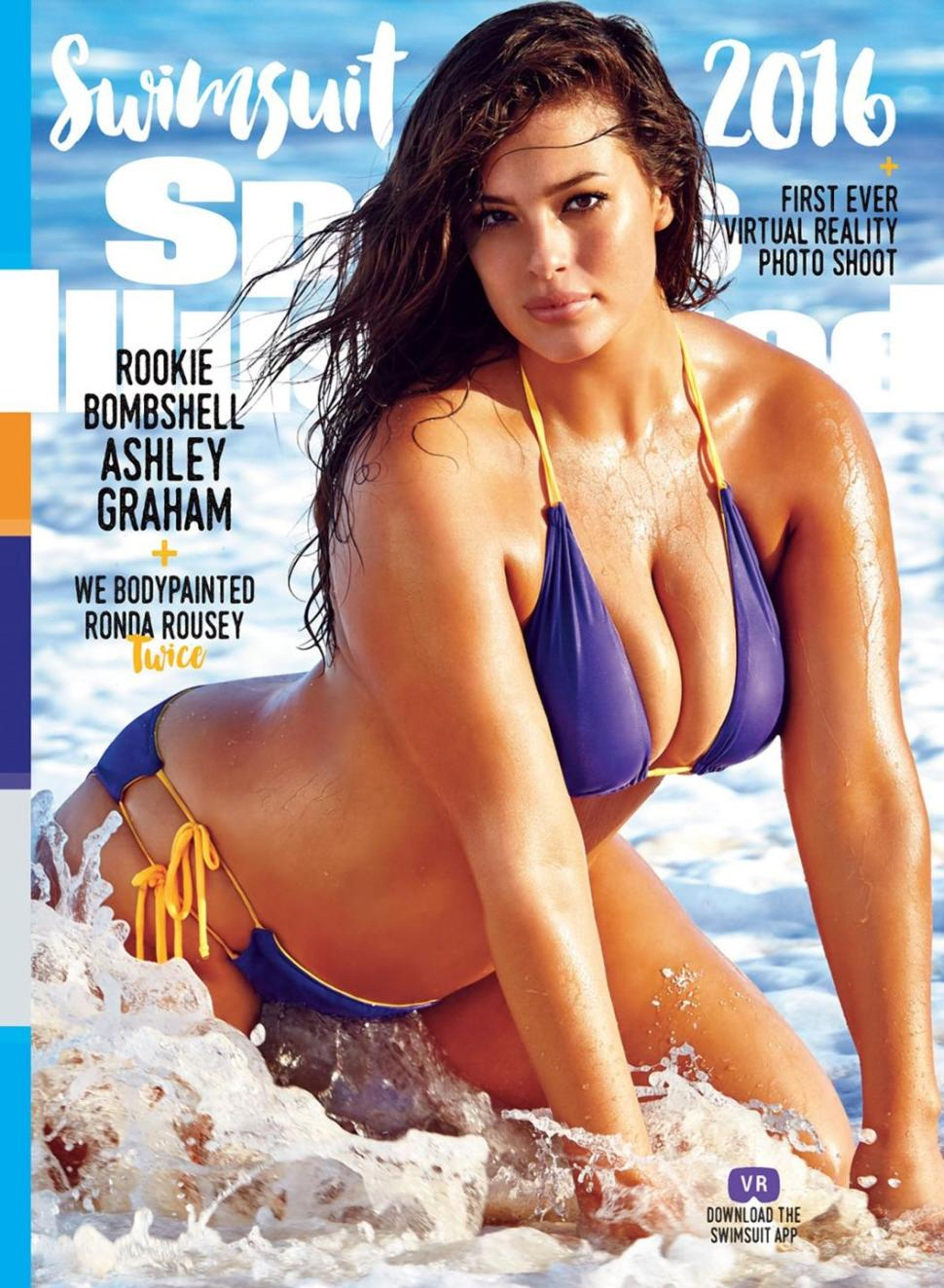 Photos courtesy of WENN, Fame/Flynet and SI.