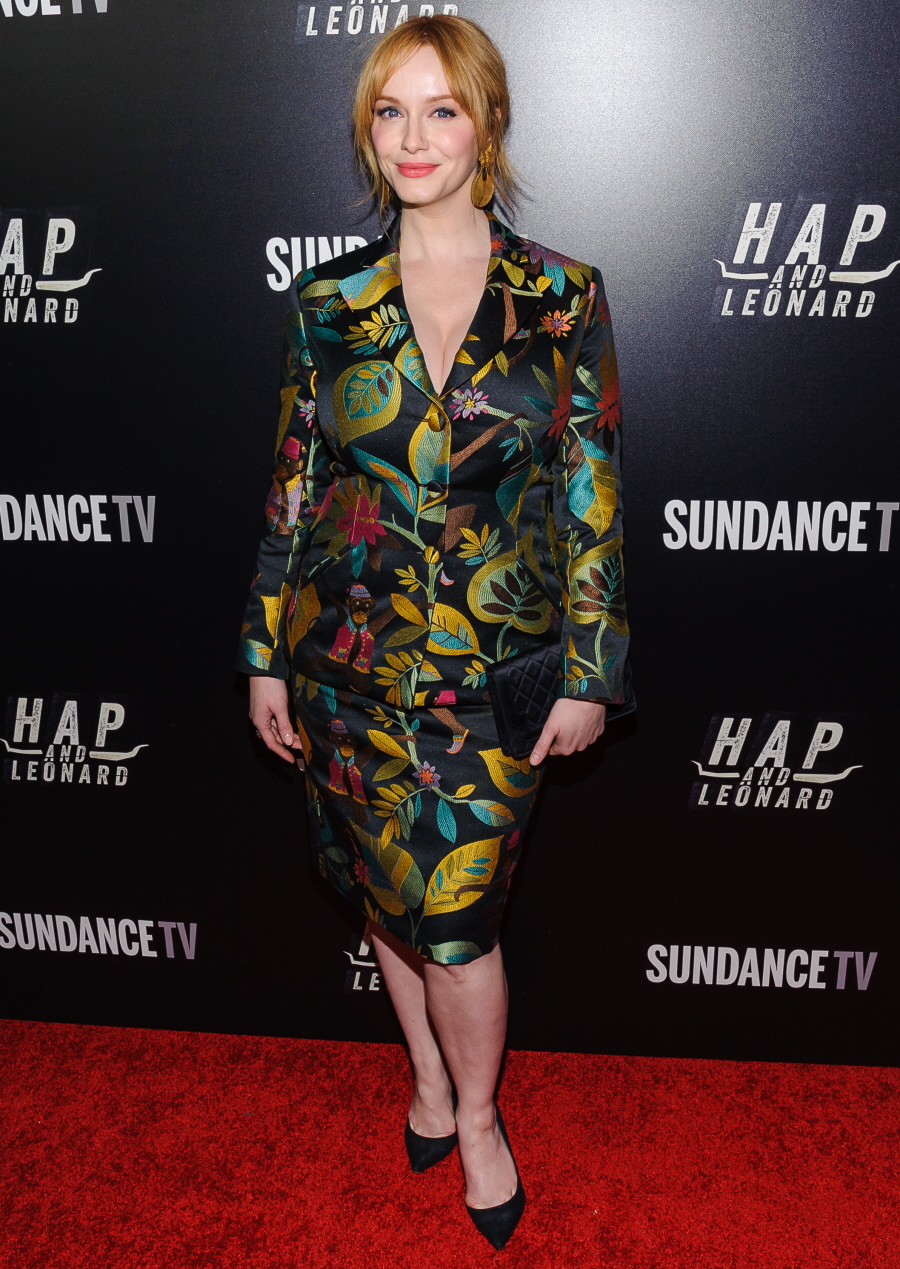 Christina Hendricks' suit at the Hap And Leonard premiere was… um… [Popoholic]
Karlie Kloss wore the craziest Alexander McQueen ensemble. [Go Fug Yourself]
Elton John isn't here for Janet Jackson's lip syncing. [Dlisted]
So are Lorde & Diplo happening or what? [LaineyGossip]
Charlize Theron is not a "monster mom." [Pajiba]
Donald Trump is a terrible speller, in addition to being a fascist bully. [Jezebel]
Love & Hip Hop NOLA is now a thing. [Starcasm]
Kourtney Kardashian was out & about with her kids. [Moe Jackson]
This Outlander EW cover would be sexier if both actors emoted a bit. [Buzzfeed]
I still can't believe the live-action Archie movie is happening. [OMG Blog]
Would you smoke out of a Bernie Sanders bowl? [The Blemish]
The best "Leo DiCaprio is thirsty for Oscar" memes. [Mashable]
****Note: We'll be posting stories and fashion/party coverage Saturday and Sunday for Oscar weekend. We'll have full coverage of the Independent Spirit Awards (which are held Saturday afternoon in LA) on Sunday. Sunday evening, we'll also have an Open Post for the Oscars, Sunday evening posts for the big winners, and Celebitchy & I will be live-tweeting the red carpet and show. We'll have full fashion & party coverage on Monday! You can follow me @KaiseratCB and CB @Celebitchy.