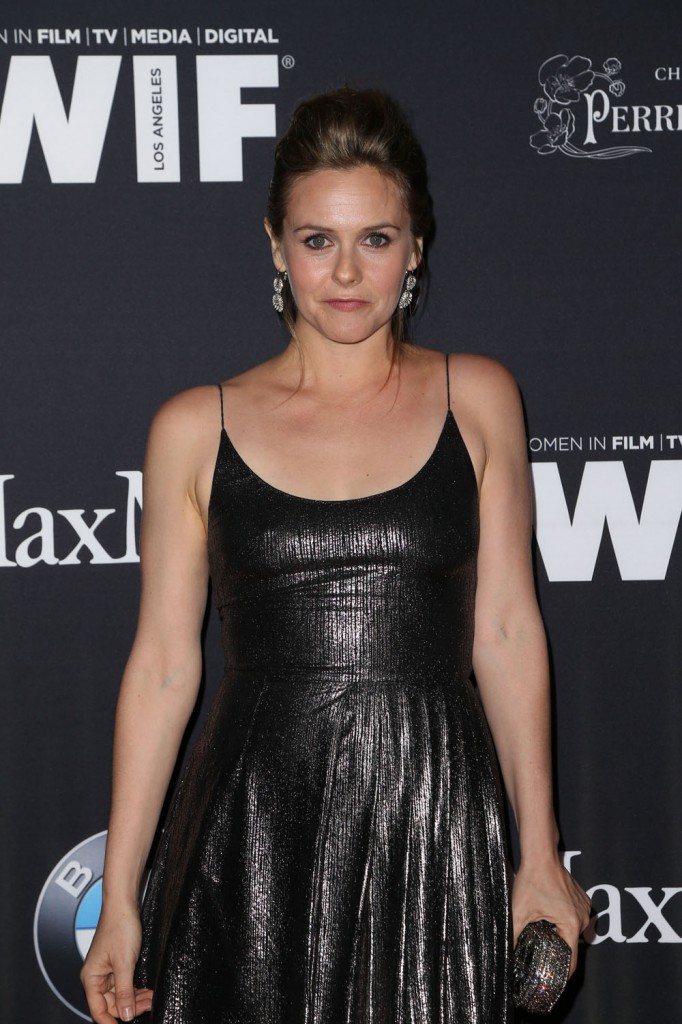 These are more photos from the Women in Film event (Kaiser covered the other attendees here), which was held last night in LA. They were calling for diversity in film and wage equality for women, as they do annually at this event. It was hosted by the Women in Film president, producer Cathy Schulman (Crash.) I'll just be covering some of the more questionably dressed women.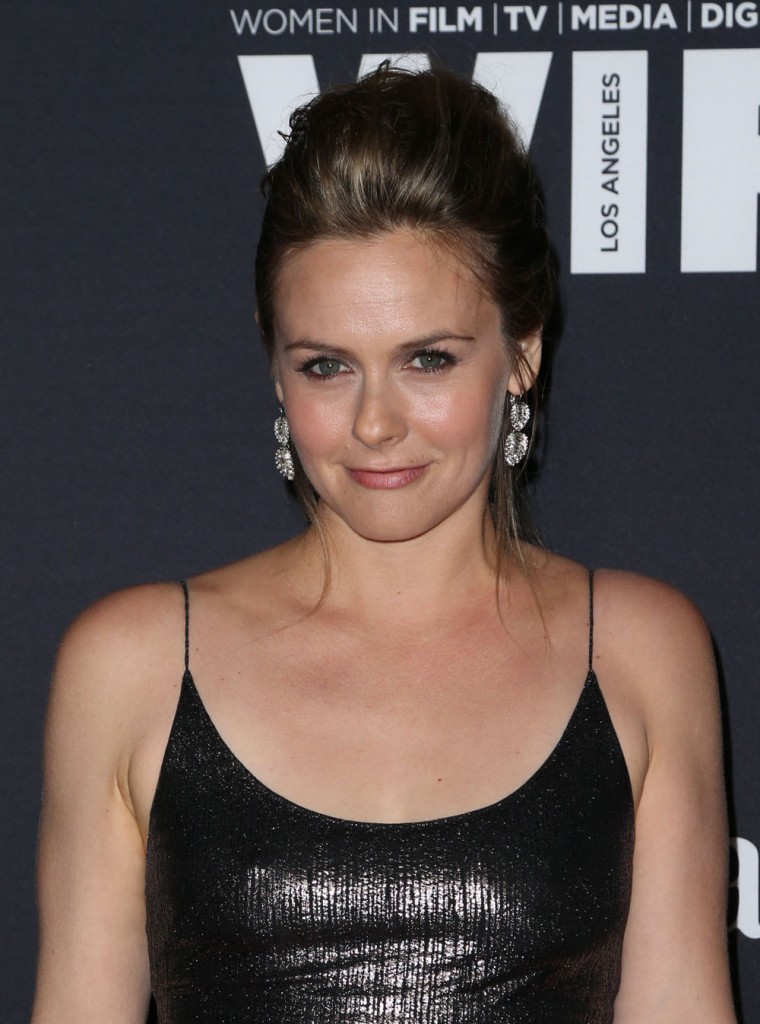 First off is Alicia Silverstone, who is 39 years old but somehow manages to look 20-something. This scoop neck spaghetti strap bronze metallic Christian Siriano dress is making her look much younger too. This is a very young-looking dress, I think it's the simple empire cut, but her styling is perfection.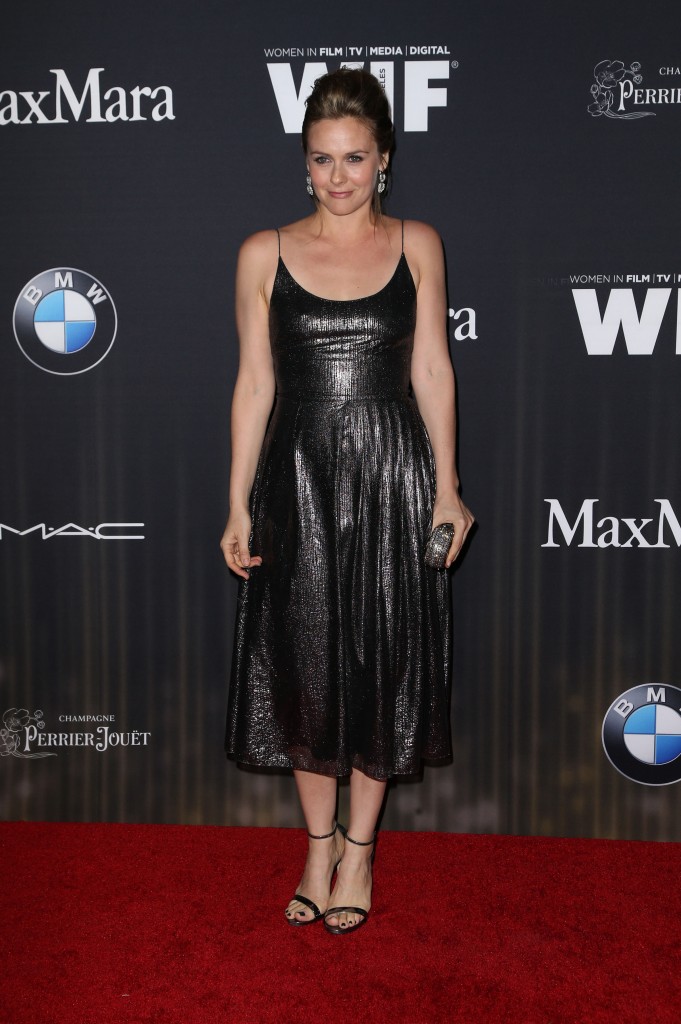 Here's Kate Walsh in a simple v-neck black dress that somehow manages to look like a power suit. That dress is cool, I would wear that, and I like the skinny belt but she paired it with fishnet stockings and high boots. When you look at her makeup though – what was she thinking? She's got like bright purple eyeshadow on both her lids and under her eyes with thick heavy eyeliner, too much mascara and pink lips. If a makeup artist did this to me I would wipe it off and redo it myself. She looked much better the day before at the Cadillac pre-Oscar party in a contemporary wrap dress.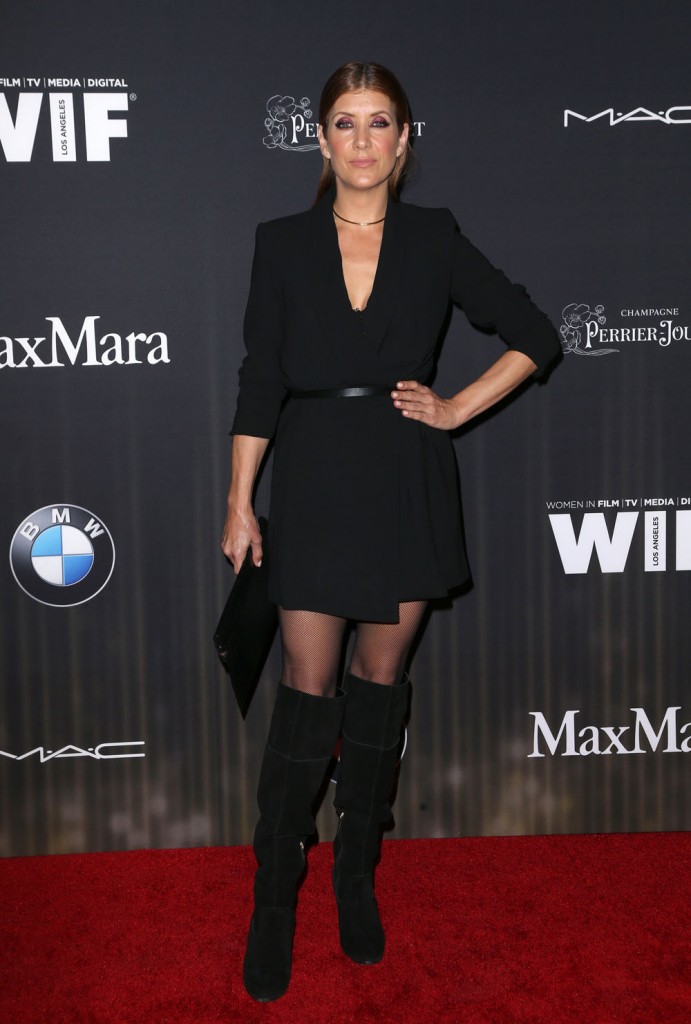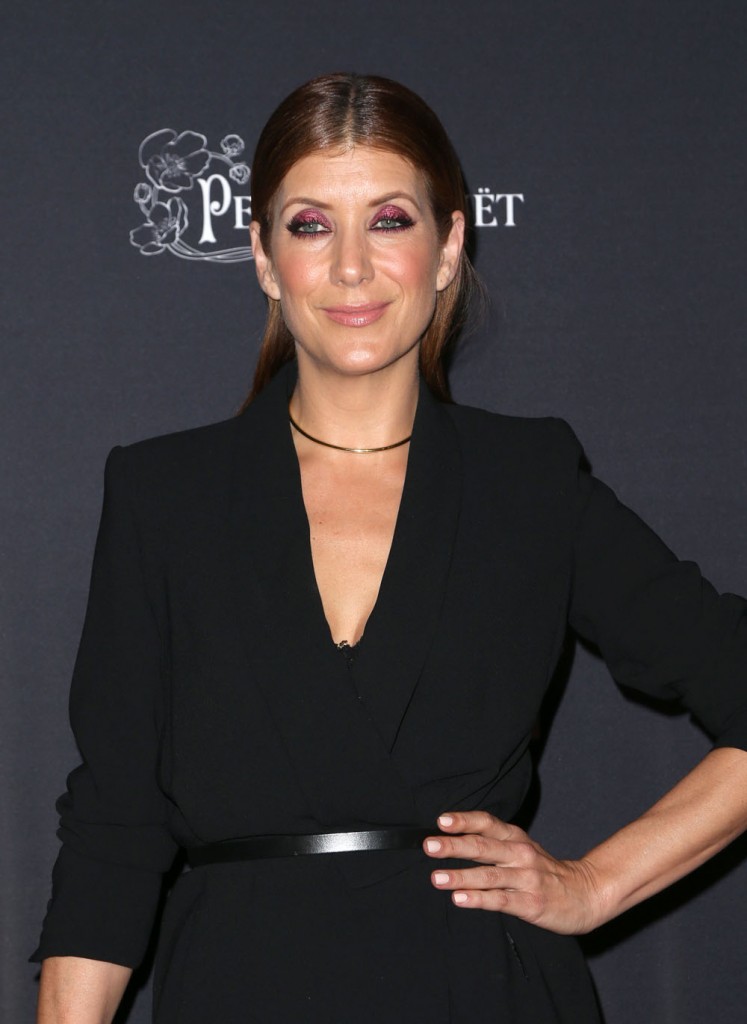 Patricia Arquette was in a plain black and white combo with a white blouse under a half sleeve jacket with a tea length skirt. This look is just too boxy for my taste. She would look better with a fitted jacket and some tailoring.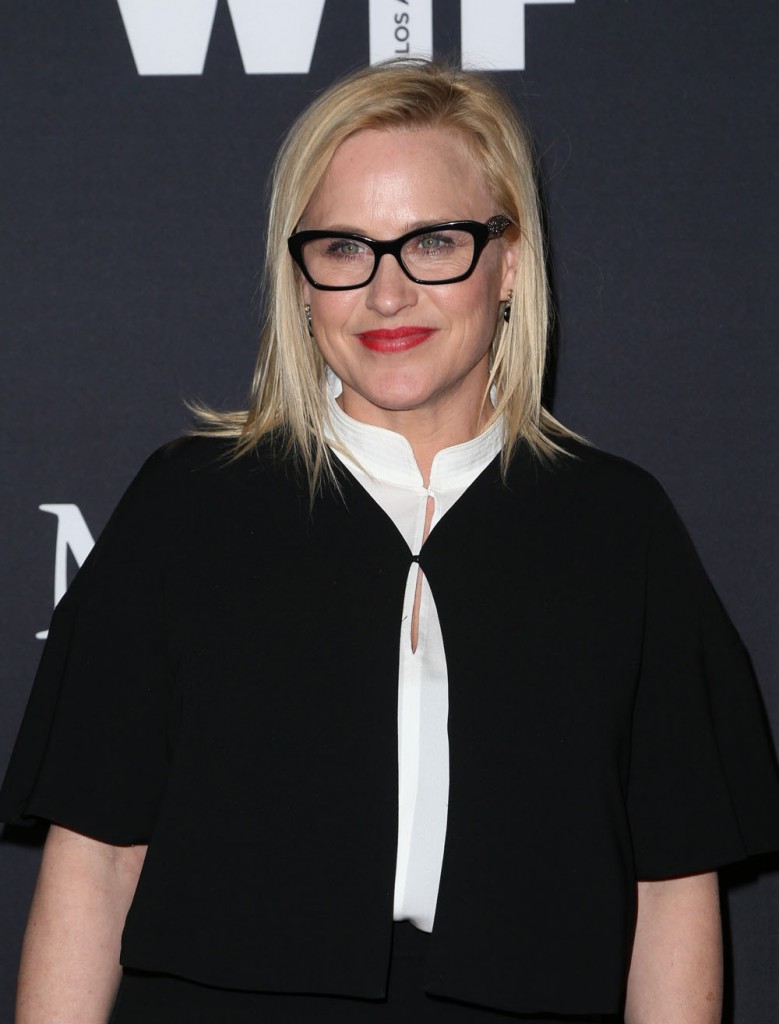 Lake Bell was in a very bizarre fishnet shirt with a bandeau bra underneath for modesty. She has on skintight pinstripe pants with too long split cuffs. This entire outfit looks like a reject from Project Runway. (Credit: my mom.) She does get points for pairing it with shoes that mimic the pattern in her top and carrying a practical purse. I always carry a big purse for all the crap I need to have with me at all times.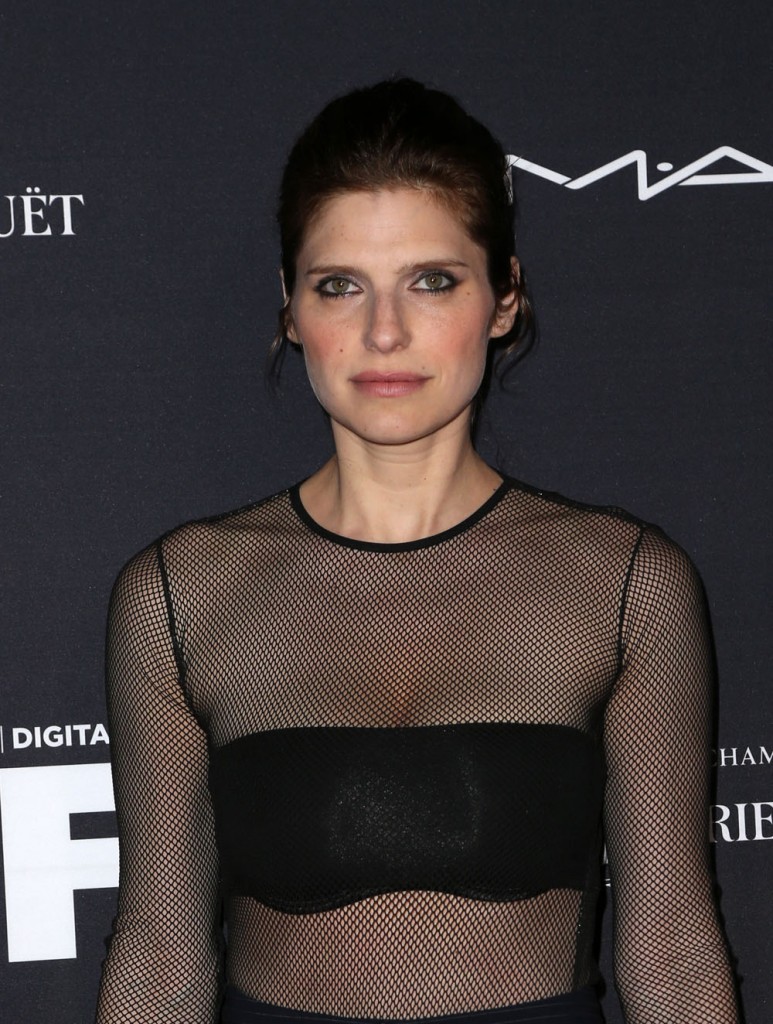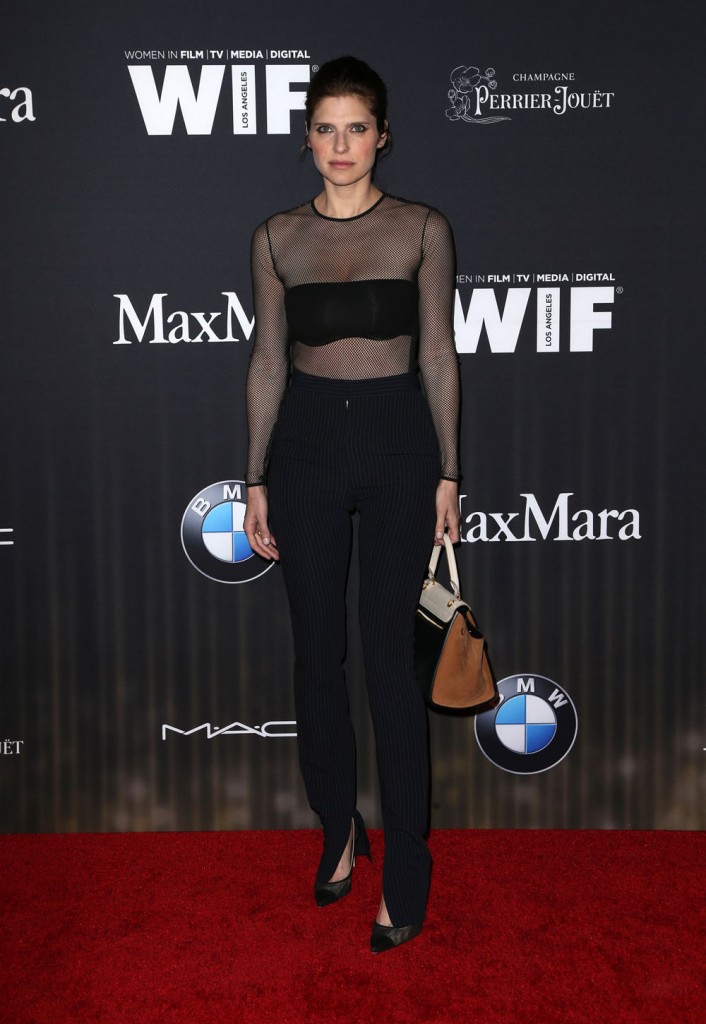 Photo credit: WENN.com