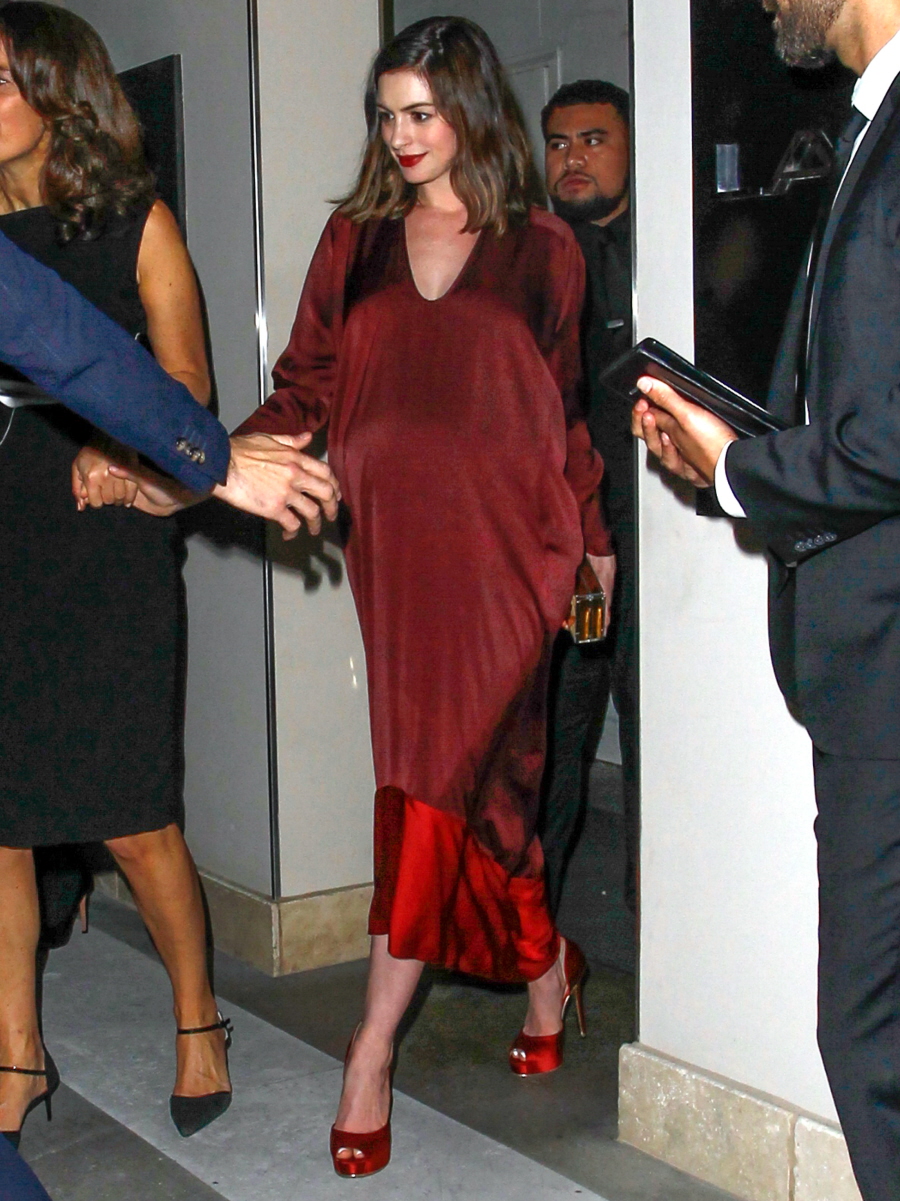 Here is your 2016 Oscars Open Post, hosted by forever Oscar-winner Anne Hathaway. Our beloved Annie is knocked up these days, as you can see in these photos. She was photographed leaving the Armani pre-Oscar party in Beverly Hills last night. Armani was celebrating Leonardo DiCaprio, because of course. While Annie probably came out because she's tight with the Armani label, I'd like to think she came out to celebrate Leo because Leo is the Annie Hathaway of the Oscars this year: inevitable and annoying. In fact, I would argue that Leo is much, much worse than Annie ever was. Also, I'll forever associate Annie with the Oscars because remember when she hosted with James Franco? God, what were they thinking?
Annie's not scheduled to present, but who knows? Maybe she'll come out for some parties tonight. She's been keeping a lower profile throughout her pregnancy, but everyone comes out for the VF party, right? Anyway, we'll have full coverage of the Oscars tomorrow, and we'll be trying to get to some of the best party photos tomorrow too, but the party coverage will probably extend to Tuesday as well.
You can see this year's Oscar nominations here, and if you want to review all of the #OscarsSoWhite drama, just go here to our Oscars category. I would imagine this year's telecast will have great ratings, just because people will be tuning in to see what Chris Rock says in his opening monologue. Plus, the Academy has made a point of getting some racially diverse presenters. We'll see. Please come back tomorrow (bright and early!!!) for our Oscar coverage.
Celebitchy & I will be tweeting throughout the red carpet and Oscars telecast as well – go here for my Twitter and here for Celebitchy's Twitter.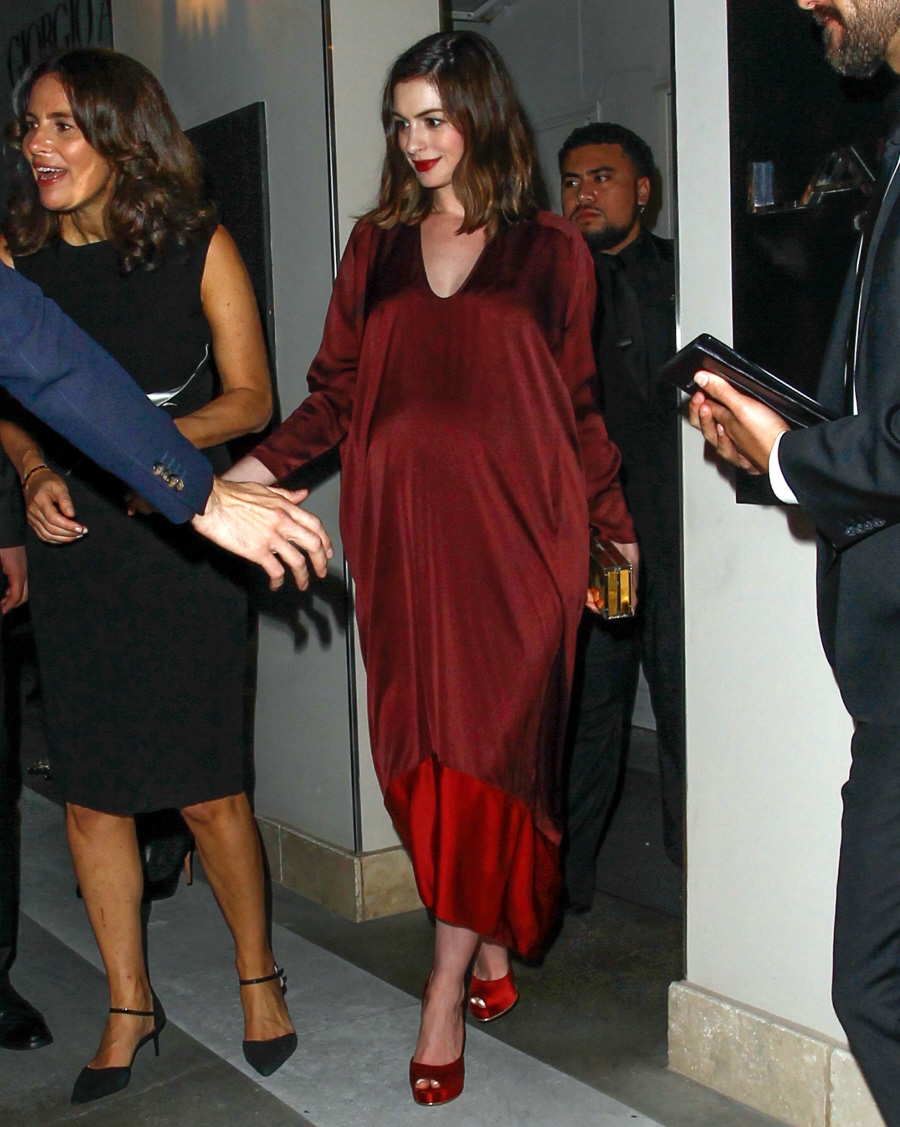 Photos courtesy of Fame/Flynet.