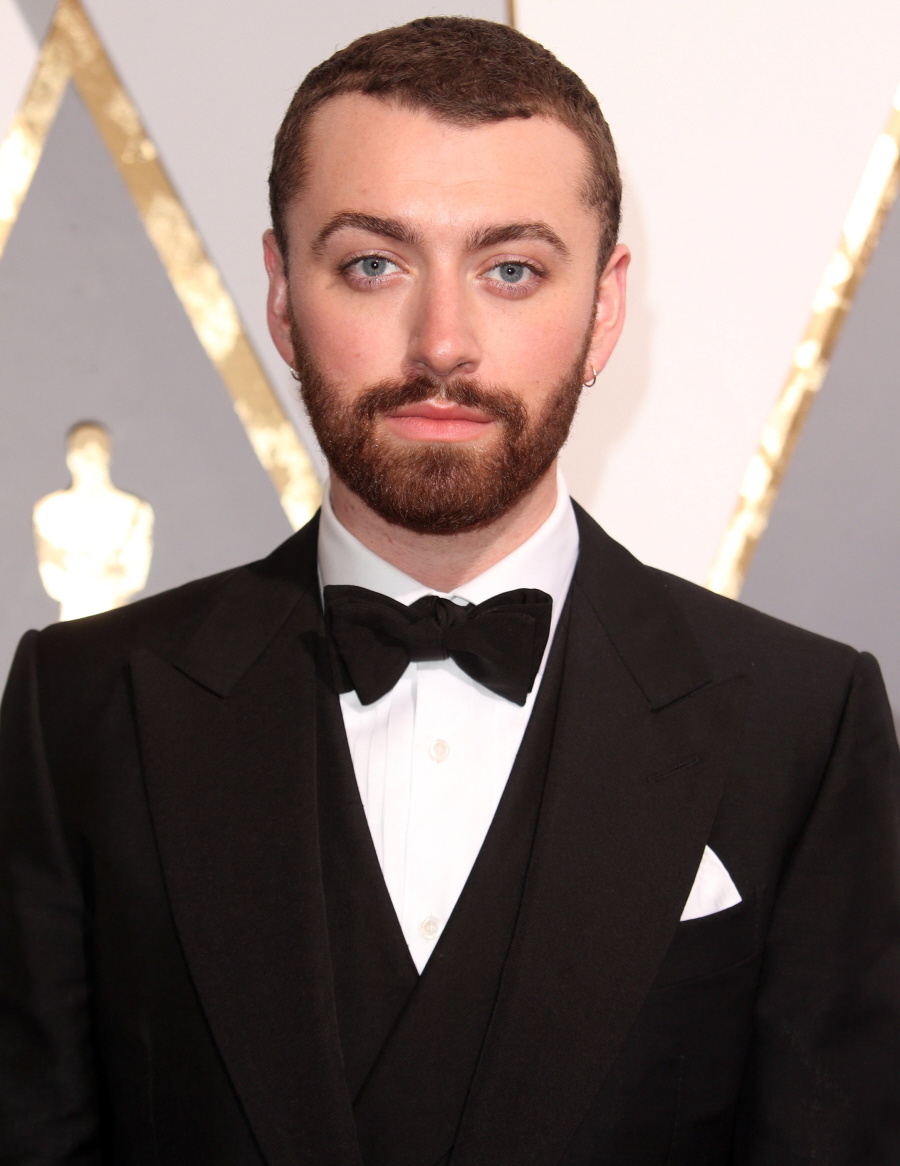 As I said on Oscar night and again yesterday, I was really pleased with Sam Smith's Oscar win for "Writing's On the Wall," the theme song from Spectre. I would have been happy if The Weeknd had won too, or basically anyone but Lady Gaga. Something interesting happened when Sam got up to accept his Oscar: he made a mistake. And what could have just been a funny blooper morphed into something weird.
The reference Sam made in his speech was to an interview Ian McKellen did back in January, during the first flush of the #OscarsSoWhite debate. McKellen said yes, of course racism is at play, and he also said that women and LGBT actors find it difficult to get consistent, quality work. Then McKellen's conversation turned to his past Oscar nominations, and how sad he was when he lost. He said: "No openly gay man has ever won the Oscar; I wonder if that is prejudice or chance… What about giving me one for playing a straight man? My speech has been in two jackets … 'I'm proud to be the first openly gay man to win the Oscar.' I've had to put it back in my pocket twice." What he meant, of course, was the first out-and-proud gay man to win an Oscar AS AN ACTOR. What I didn't realize at the time was that John Gielgud was gay (I honestly didn't know) and he won an Oscar in 1981. To be fair, Ian McKellen didn't cite Gielgud in his interview either.
So that was what Sam was referencing in his speech when he said: "I read an article a few months ago by Sir Ian McKellen and he said that no openly gay man had ever won an Oscar and if this is the case and even if it isn't the case, I want to dedicate this to the LGBT community all around the world." So, Sam Smith misread McKellen's quotes – which would be easy to do, since McKellen doesn't specify that he's talking about the acting categories – and then made a mistake in the middle of his Oscar speech. When he was told about his mistake backstage, Sam's reaction was quite charming (beware: NSFW language).
How did @samsmithworld respond when he found out that he wasn't the first openly gay winner? #Backstage #Oscarshttps://t.co/4GSMTZOAoF

— Variety (@Variety) February 29, 2016
Of course Sam Smith is not the first gay person to ever win an Oscar. Elton John is an Oscar-winner. As is Stephen Sondheim, Melissa Etheridge, Alan Ball and a whole slew of other artists. Like… Dustin Lance Black, the gay man who won an Oscar for the Milk screenplay. So… Dustin Lance Black took major umbrage with what Sam said, and tweeted this:
Hey @SamSmithWorld, if you have no idea who I am, it may be time to stop texting my fiancé. Here's a start: https://t.co/8hGTRtIaMK

— Dustin Lance Black (@DLanceBlack) February 29, 2016
Oooooooh, snap. Wait, are we still saying "snap"? Because SNAP. So, was Dustin Lance Black mad that Sam Smith made a mistake about gay folks winning Oscars, or was DLB mad because Sam Smith has texted Dustin's fiancé Tom Daley? After that, DLB tried to take the high road:
THE POINT: knowing our LGBTQ history is important. We stand on the shoulders of countless brave men and women who paved the way for us.

— Dustin Lance Black (@DLanceBlack) February 29, 2016
Sure. While Sam does need to educate himself on Oscar-winning LGBT pioneers, I feel a bit bad for him. He was just trying to make a positive statement, and he even said "even if it isn't the case…" because he knew he had to hedge his bets. Poor Sam! Sam ended up tweeting this by way of apology:
Second openly gay man to win an oscar or third or fourth or 100th, It wasn't my point.

— Sam Smith (@samsmithworld) February 29, 2016
My point was to shine some light on the LGBT community who i love so dearly.

— Sam Smith (@samsmithworld) February 29, 2016
Apologies for the mix up @DLanceBlack I'll be sure to check out your films now x Belated Congrats on the Oscar x

— Sam Smith (@samsmithworld) February 29, 2016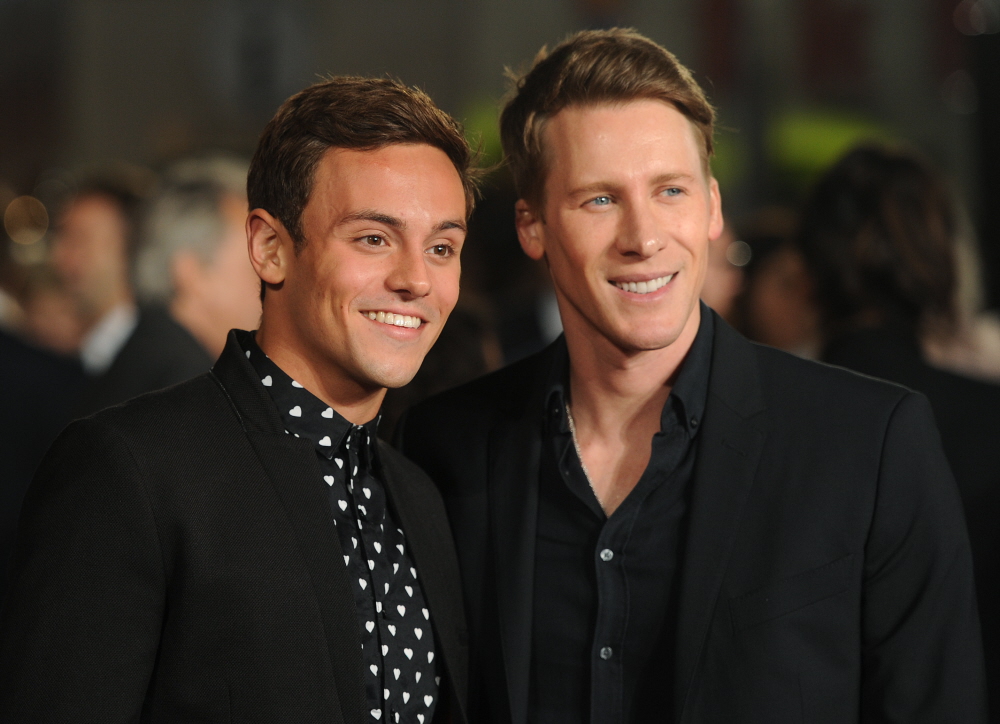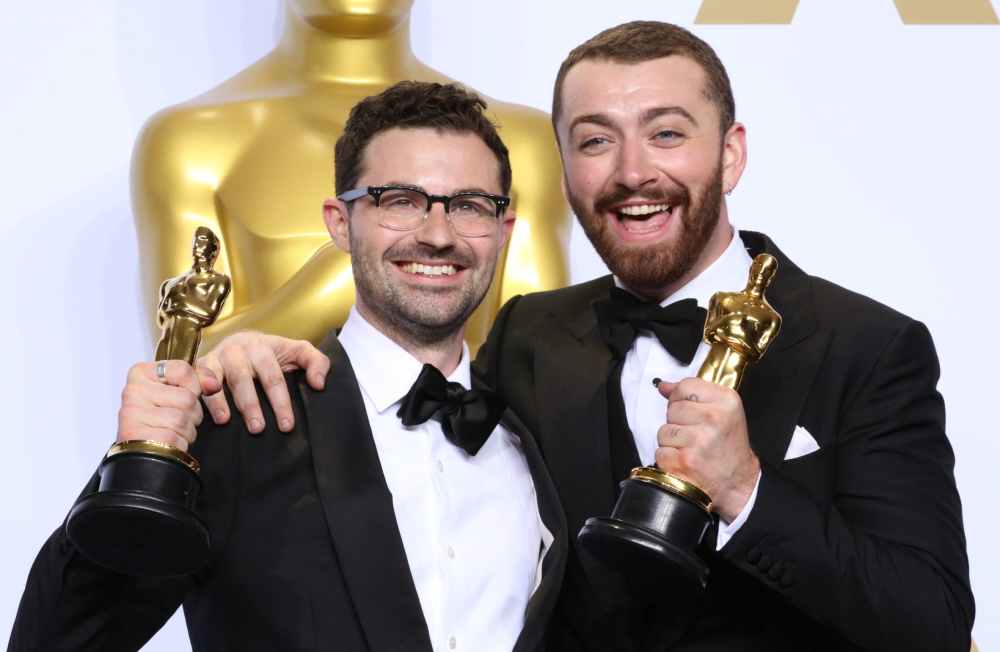 Photos courtesy of WENN, Fame/Flynet.