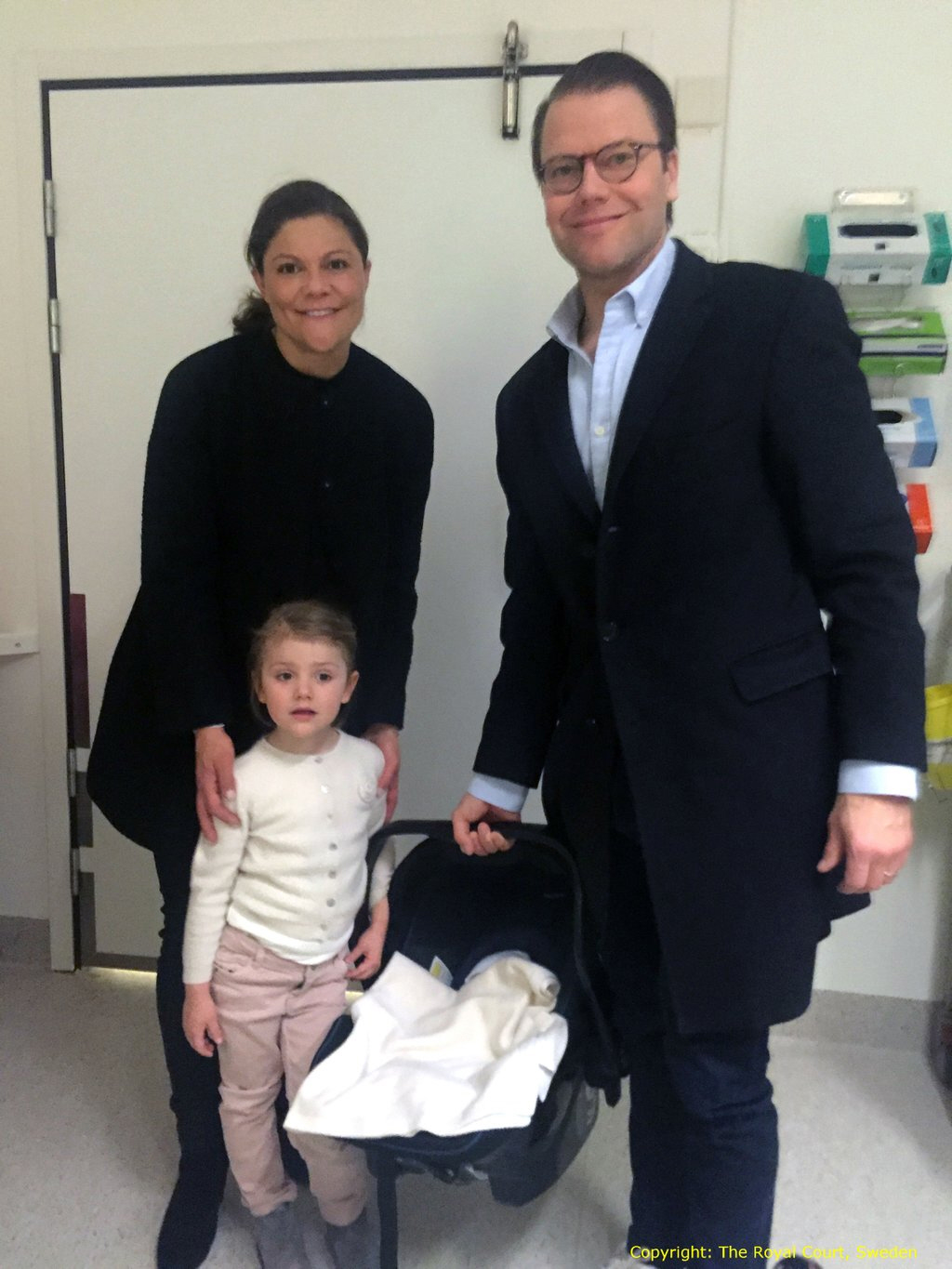 Yay! Sweden's Crown Princess Victoria has given birth to her second child. She gave birth yesterday in Sweden, and her husband Prince Daniel was there every step of the way. He even cut the umbilical cord! Victoria and Daniel welcomed a 8 pound baby boy they have named…
OSCAR CARL OLOF
Do you think they were influenced by the Oscars? Or did they just like the name Oscar? Carl is Victoria's father's name, and Olof… I have no idea what the significance of that name is. Yeah, it reminds me of Frozen too, which I'm sure is one of Princess Estelle's favorite movies, so maybe "Olof" was just in the air. Update: Ah, so it's Daniel's first name, good to know.
Princess Estelle – who will follow her mother onto the Swedish throne now that primogeniture has been done away with in Sweden – was asleep when Victoria gave birth, but Estelle was one of the first visitors to meet Prince Oscar. The family of four also posed happily for a photo as they were leaving the hospital (the header photo, above). Apparently, Estelle was pretty pleased that she was getting a younger sibling, but Victoria told the press last year that Estelle probably would have preferred a hamster.
Daniel apparently cried when he announced the birth to the press:
As tears streamed down his cheeks, Daniel told the press that the couple had kept the baby's gender a surprise and that he was delighted to welcome a little prince. He even revealed that he cut the umbilical cord and assisted during the birth.

"They are doing great and have been really well-cared for," Daniel told reporters. "I have not had time to feel just yet how it feels to be a father of two," he continued. "But it feels good so far!"
Aw, this is why I'll always be a Daniel fan-girl. He honestly adores his wife and his children and he sees it as his job to support Victoria fully.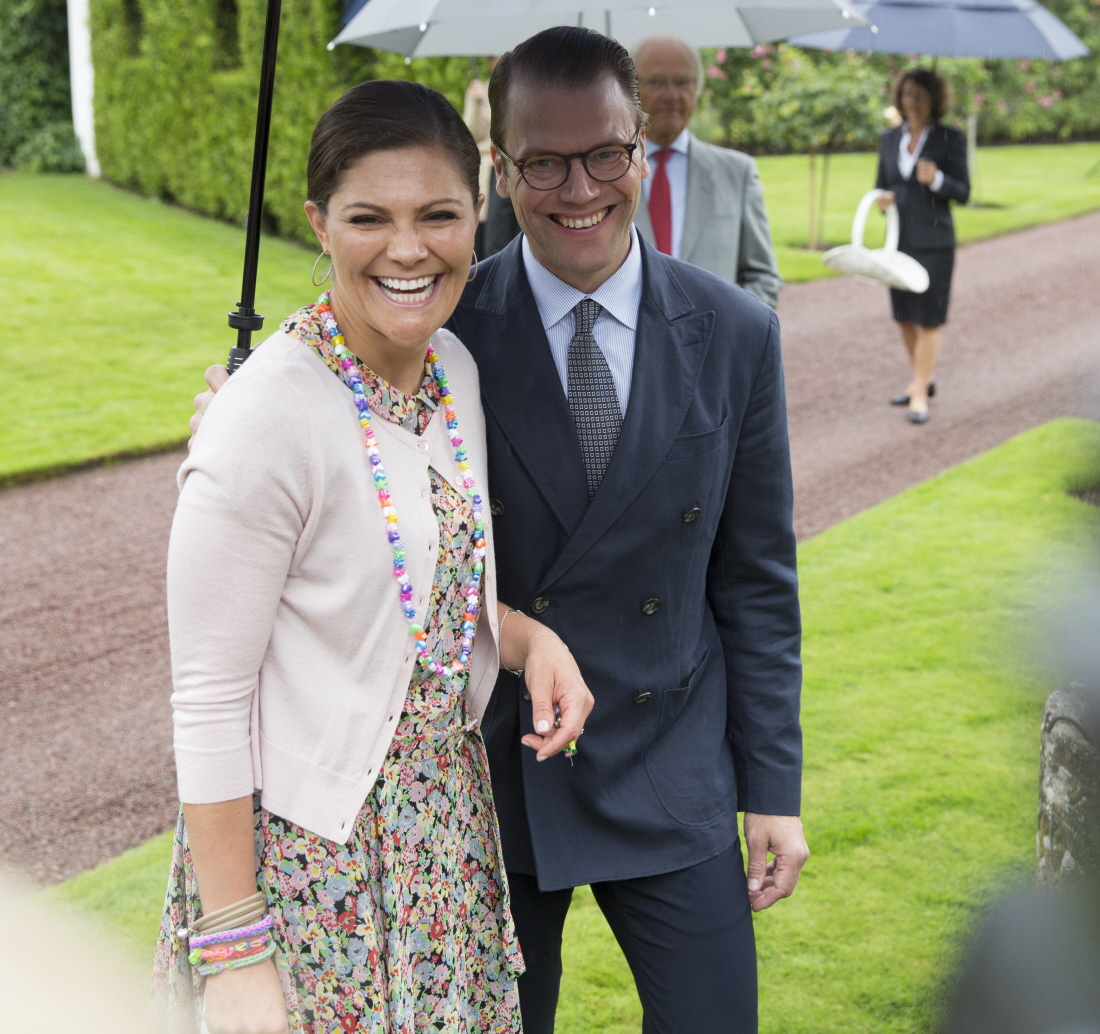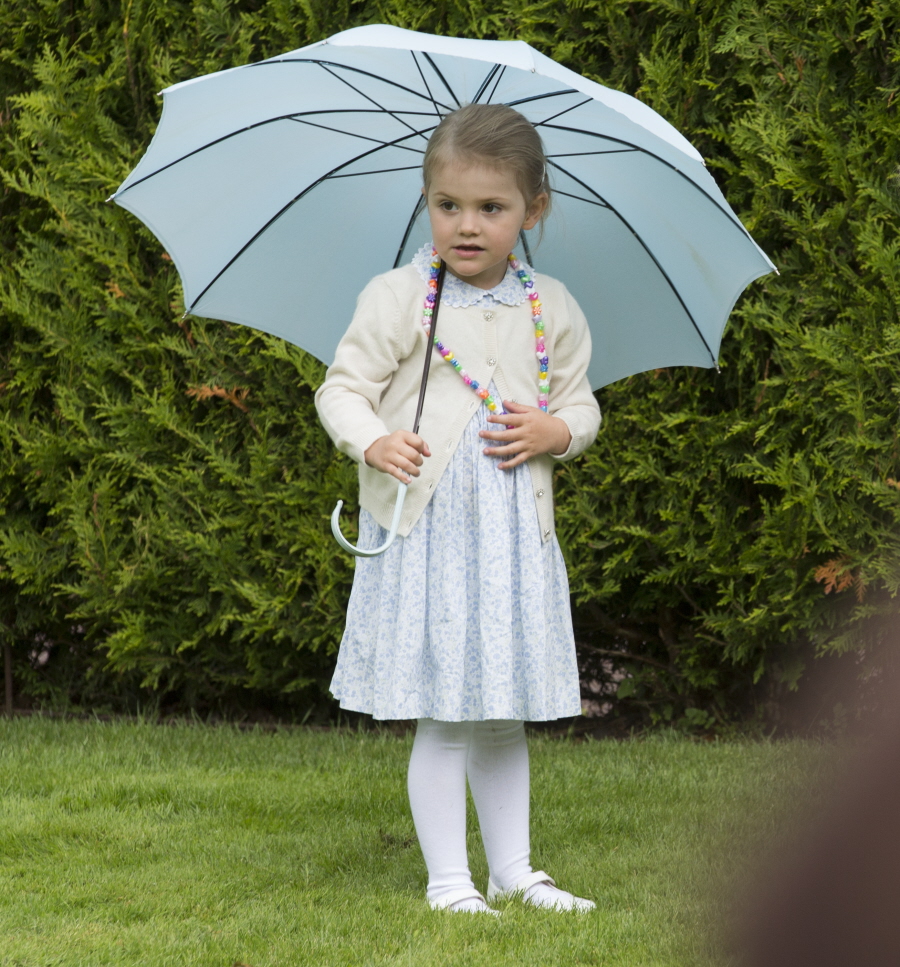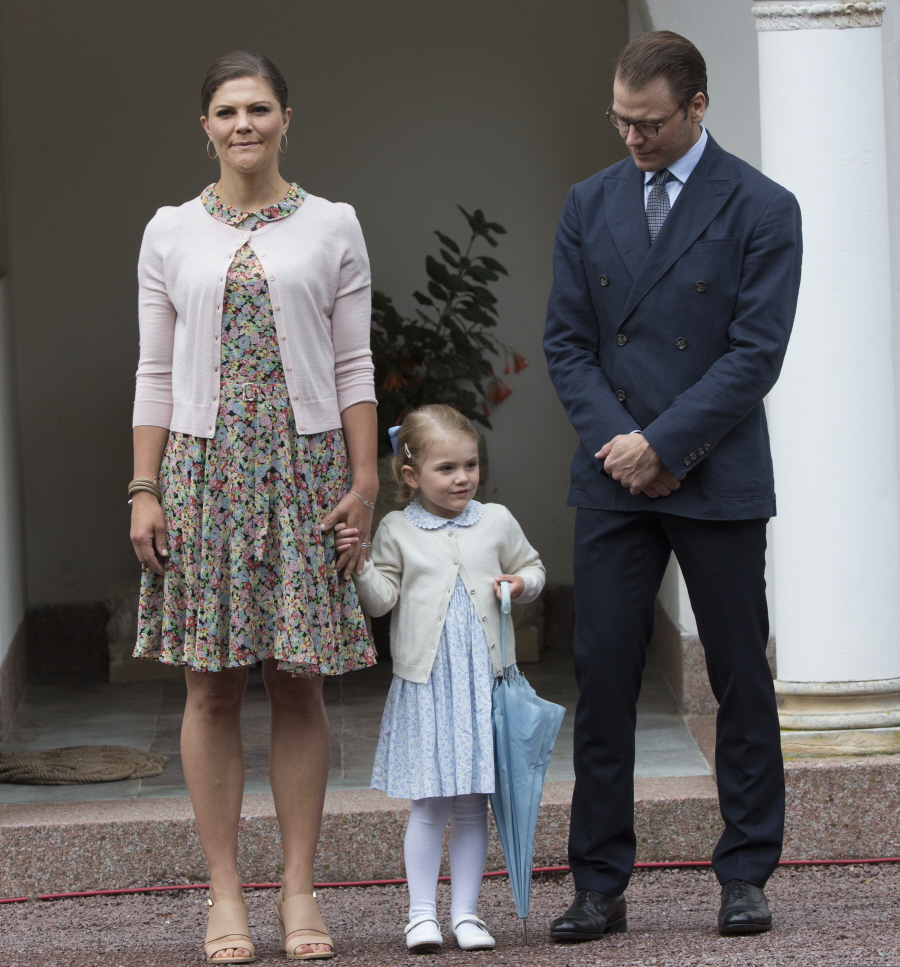 Photos courtesy of WENN, The Swedish Court.