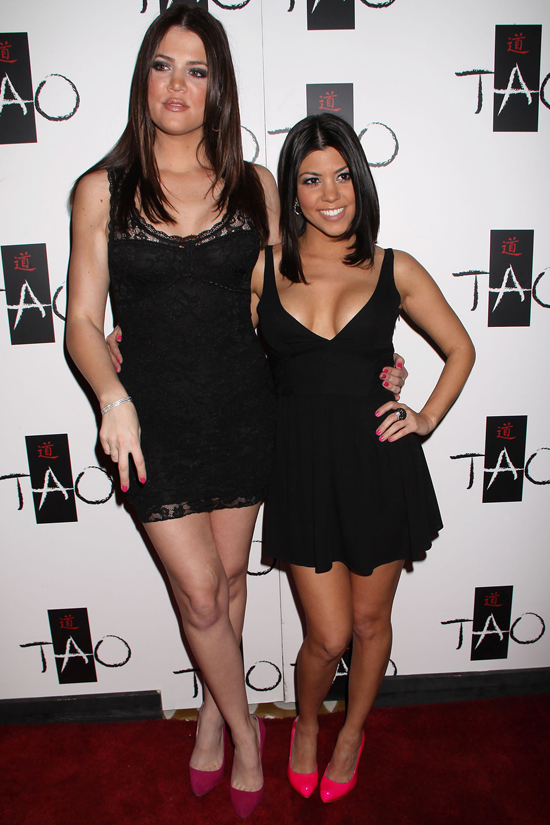 Move over, Kim. Khloe and Kourtney Kardashian are breaking into reality TV on their own. After the popular (though not critical) success of Keeping up with the Kardashians, Kim's sisters have convinced E!'s cameras to follow them to Miami as they try to set up a second Dash boutique. The original store is in Los Angeles and is often features on Keeping up with the Kardashians. The store has been the source of many prefabricated storylines between the sisters, who argue over who has to take what shift and who cares about the store more. This new show is harping on the controversy sparked by self-centered, childish girls trying to be adults. From the way they act, would you believe that Kourtney is 29, Kim is 28, and Khloe is 24?
Kim's sisters Khloe and Kourtney are getting their own reality show.

Kourtney and Khloe in Miami, which debuts August 2009 on E!, follows the girls to south Florida as they open a new Dash boutique.

The girls try to focus on designing and hiring staffers for their new store, but get sucked into South Beach's famous party scene.

Khloe is also offered an opportunity to host a local late-night radio talk show, which causes fights between her and serious sis Kourtney — who wants her to focus on Dash.

"We knew fans could not miss out on this drama-filled duo as they invade such a beautiful, vibrant and notoriously wild city as Miami," says E!'s Executive Vice President Lisa Berger.
[From Us]
I searched around to see if this show was replacing Keeping up with the Kardashians, which is on its 3rd season, but I couldn't find any leads on whether or not the original show was canceled. If it wasn't, this will probably work the way The City did – The Hills still went on, and producers raked in twice as much dough. Kim and the rest of the family are also supposed to make cameos in some of the episodes.
I'm just not sure how this is going to work. Keeping up with the Kardashians is mindless television, and I used to watch it if I was bored and it was on, but lately their whining voices and petty fights have been getting on my nerves. Also, the fact that you can tell when a storyline was completely created by producers gets in the way of the "reality" concept. My guess is that the new show is going to be just as fake. These girls need the cameras to be taken away so that they can grow into real people, not be given more screen time.
Here are Khloe and Kourtney visiting Million of Milkshakes in L.A. in January. Header at the Anti-Valentine's Day party at TAO in Vegas on February 13th. Images thanks to WENN.com .