Jamie Foxx (whom Chris Rock joked was so good in Ray "that they went to the hospital and unplugged the real Ray Charles. They're like, 'We don't need two of these.'") was spotted out in New York City on Wednesday night wearing a gold band on his left ring finger. Even though he's not talking, we all know that the 48-year-old actor has been romantically involved with actress and Scientology deserter Katie Holmes since October of 2013. Could there be wedding bells in the future for these two?
This isn't the first piece of jewelry that has raised speculation. Back in January, Katie was seen sporting something that looked suspiciously like an engagement ring on her finger (it was later revealed that it wasn't an engagement ring, just something from Katie's "Oh, this old thing" collection of jewelry, which I suspect many celebrities have.) Fast forwarding to now, there are plenty of new rumors about Jamie and Katie's relationship. OK Magazine announced on its cover that Katie was expecting Jamie's child, a girl. Since the couple has kept very mum about the relationship, resorting to elaborate costumes for meet-ups and playing "just friends" when they're in public together, it's easy to see why fans are eating this news up.
Guys don't wear engagement rings, right? I highly doubt that the ring has any significance except that its a ring. It could be for a movie, it could just only fit that finger, who knows. I also doubt that Katie's pregnant. OK! has fake pregnancy covers all the time. If I were her, I'd be incredibly gun shy about getting into another marriage. She's not had the best of luck, but she could do way worse than Jamie. He's handsome, funny and not in cahoots with Xenu. Yes, three years of dating (whether they want to admit it or not) is a good amount of time to get to know each other and start to consider a future together, but why push it? With other couples making a huge production number about their relationship in the media (cough…Gwen…cough…), it's kind of refreshing that these two want to keep their private life private. If they're meant to be, that's great, they do make a cute couple, but I'll wait for an announcement before coming to any conclusions.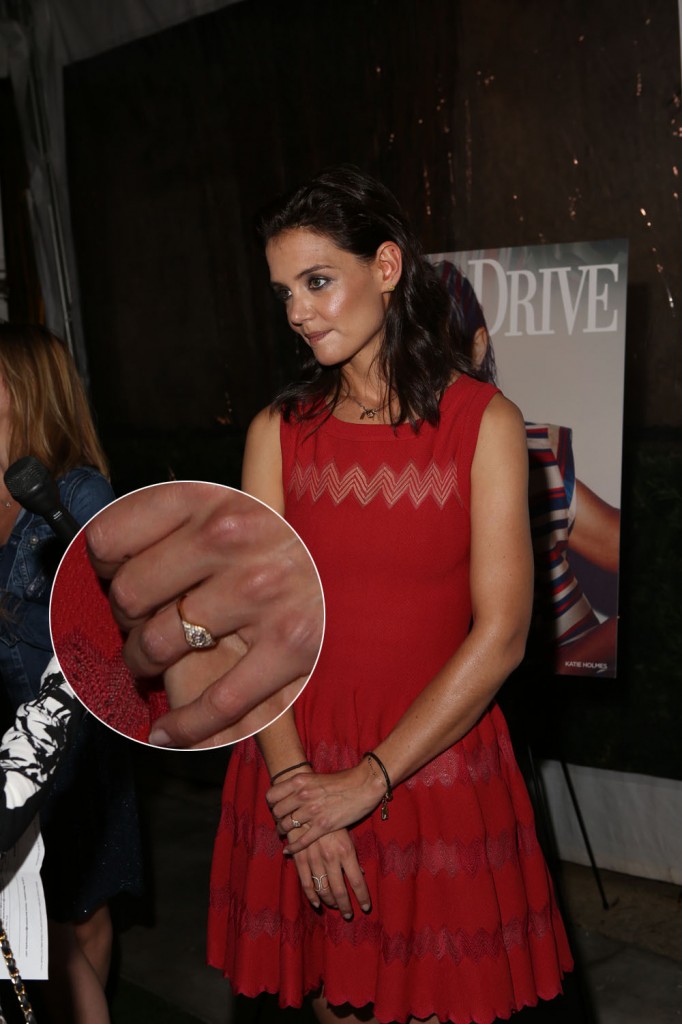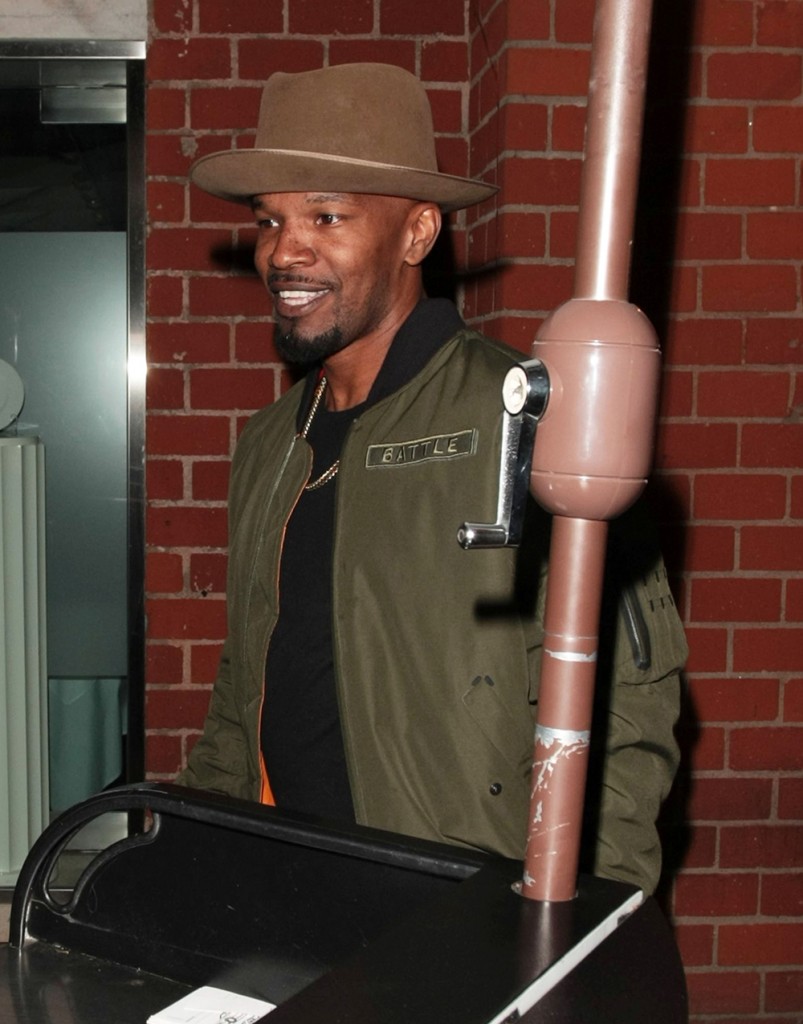 Jamie with his daughter Corinne: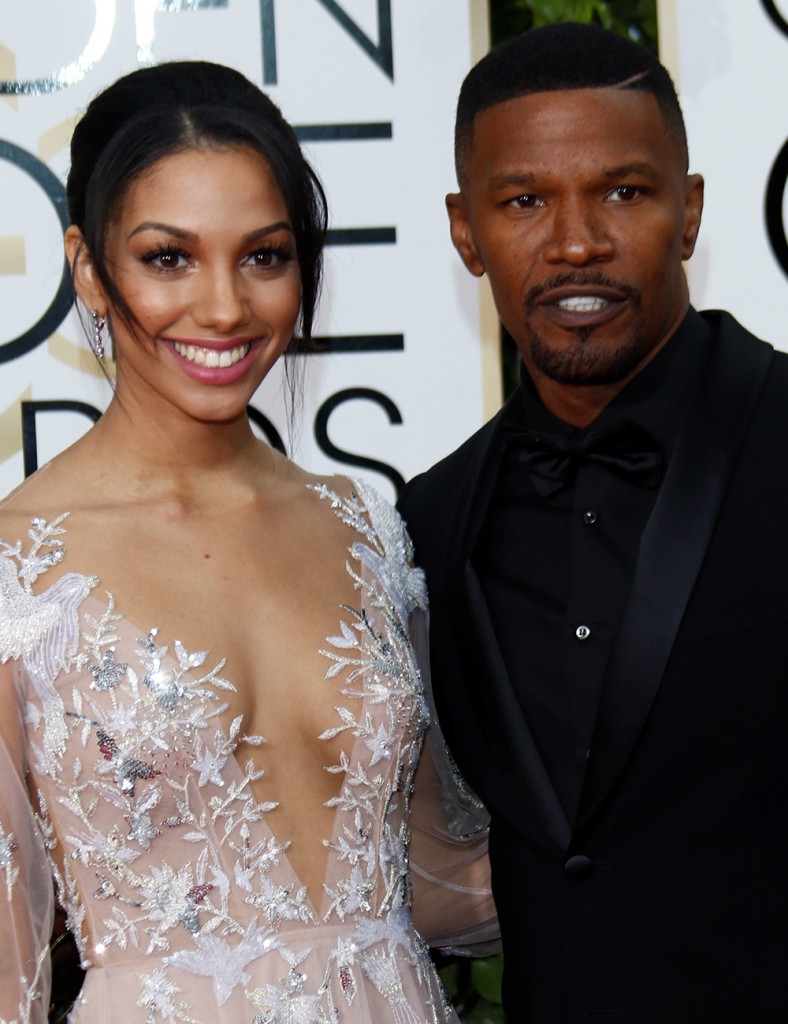 Photo credit: Getty Images, WENN.com, Fame Flynet