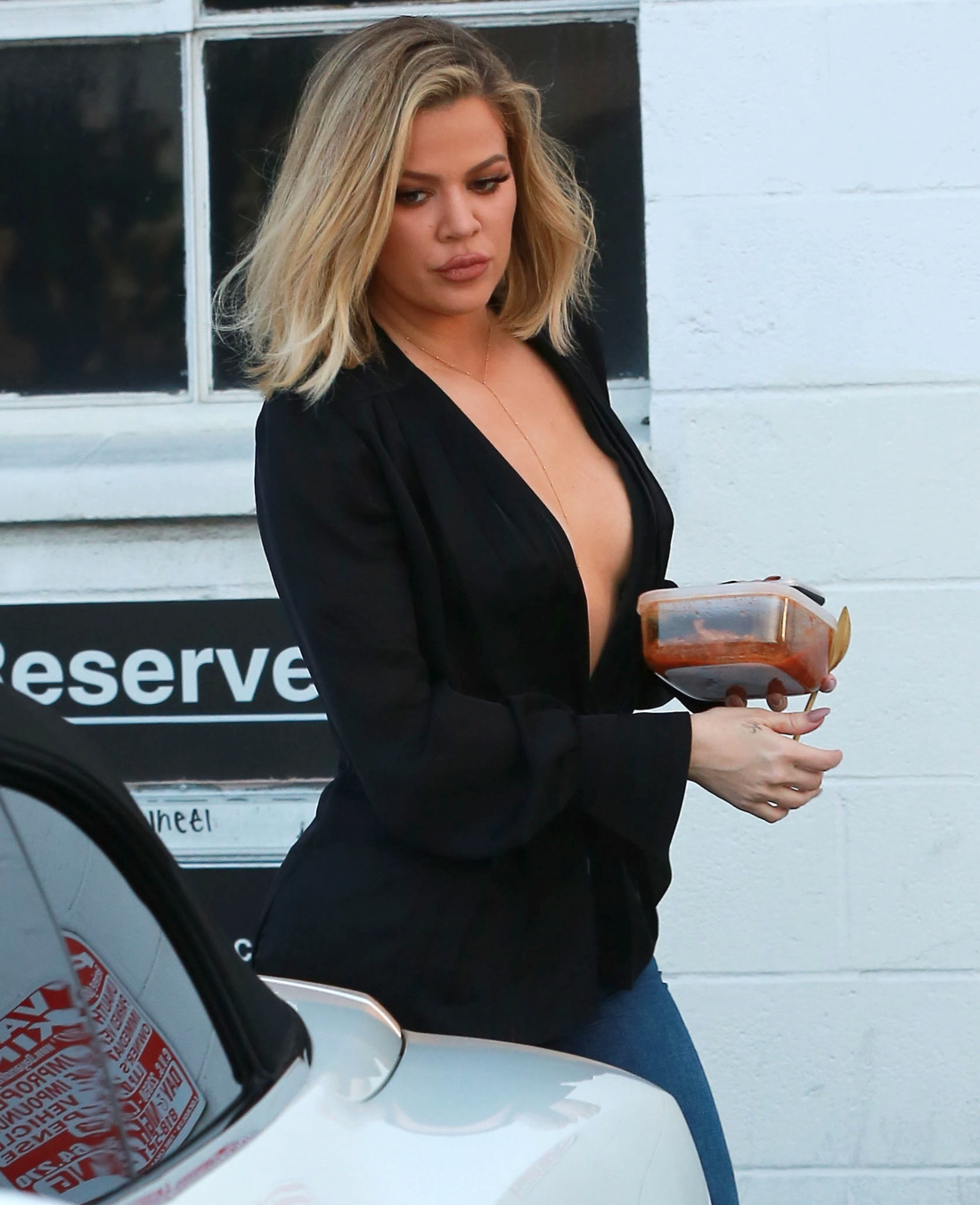 Here are some photos of Khloe Kardashian from last week that I just never got around to posting. I honestly didn't look at them too hard, or else I would have posted them earlier, because she looks so different with each passing month. Like, she's lost a lot of weight just in 2016. Her legs look like doll legs now. And her Pinocchio Butt is still… well, you can see. I personally think Khloe has been looking like a sad doll for the better part of two years, and her face keeps morphing into something barely recognizable. For the most part, I do believe it's a combination of weight loss and injectibles, especially lip stuff. Khloe has played fast and loose with the details and admissions about what she's actually getting done. But she has a new interview in Cosmo where she talks in greater detail about her views on plastic surgery and more:
Whether she's "into" plastic surgery: "There's this misconception that I'm not into plastic surgery, but I'm into it and I don't care if you have it. I think plastic surgery should be viewed almost like makeup, because we're all putting on a f–king mask basically every day anyway. When you dye your hair, you're changing who you are, and I don't think there's anything wrong with that. I think people should get plastic surgery or fillers or lasers or whatever if they want it — that should be your own personal decision. I just don't like when someone else is like, 'Man, I only want to date a girl if they have big t-ts,' and then a girl's like, 'I gotta get double-Ds.' If you want them, great. If you're doing that for your man, that's when it bothers me."

She wants people to try the all-natural route first though: "I just have a lot of friends that just go to get liposuction when not once have they tried to go to the gym or tried to change their diet, so they're literally eating a box of pizza the day before, and then going to get lipo. That I disagree with. But if you're working out, and you have a trouble area, and it's still bothering you, then go fix it if you want. I think that's where people misconstrue when I say I'm not into plastic surgery. I definitely am a fan of plastic surgery, I just think you need to go through the proper channels first."

Whether she's felt pressure to get work done: "I don't. And I appreciate that I didn't succumb to what everyone has always said in the past, like, 'You gotta get a nose job, you gotta get a nose job.' If I felt like I wanted one, I would've. And if I want to do something, I'll totally do it — I don't care and I'll be the first one to say, 'Look what I just did! This is my doctor, let's do an interview with him and give me the free nose job!"

Whether she has had a nose job: No, she hasn't had a nose job. The reality star actually just had plastic surgeon Terry Dubrow, M.D. on Kocktails With Khloé and said to him, 'Everyone says I've had a nose job because my nose is smaller now and I swear I haven't. Do you think I have?' And he was like, 'No, but when you were bigger, your nose can get wider.' It's like when you're pregnant, your nose spreads because there's fat pockets in there, I guess. So when I lost weight, my nose did get smaller, and also I now know about contouring. Like when I wash my face, my nose is wider."
I kind of believe her about the nose job? But I think that whole conversation is a deflection. We're sitting around, talking about how she looks so different these days and we're pointing out her lips, her Pinocchio Butt, etc and she's like "OMG, I totally didn't have a nose job!" Like, who said her nose was different? And there wasn't a "misconception" that she hates plastic surgery, at all. There were mealy-mouthed denials in previous interviews that she had undergone procedures. But a Kardashian lying about their cosmetic work is pretty much the family business.
PS… Khloe posted this photo yesterday and everyone thinks she looks really plastic, like a sad doll.
💰💰💰💰 pic.twitter.com/Xqy8t9PgH7

— Khloé (@khloekardashian) March 8, 2016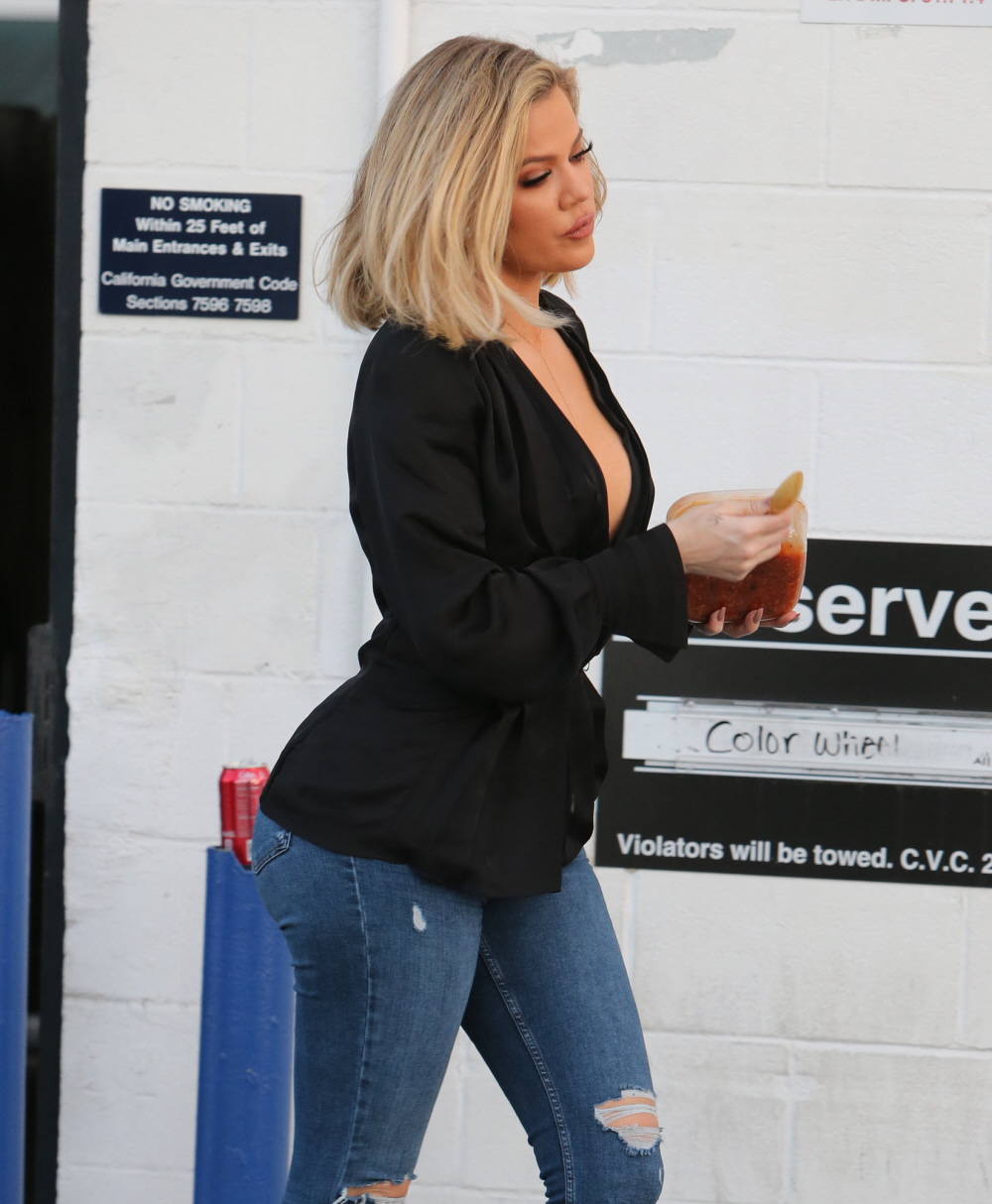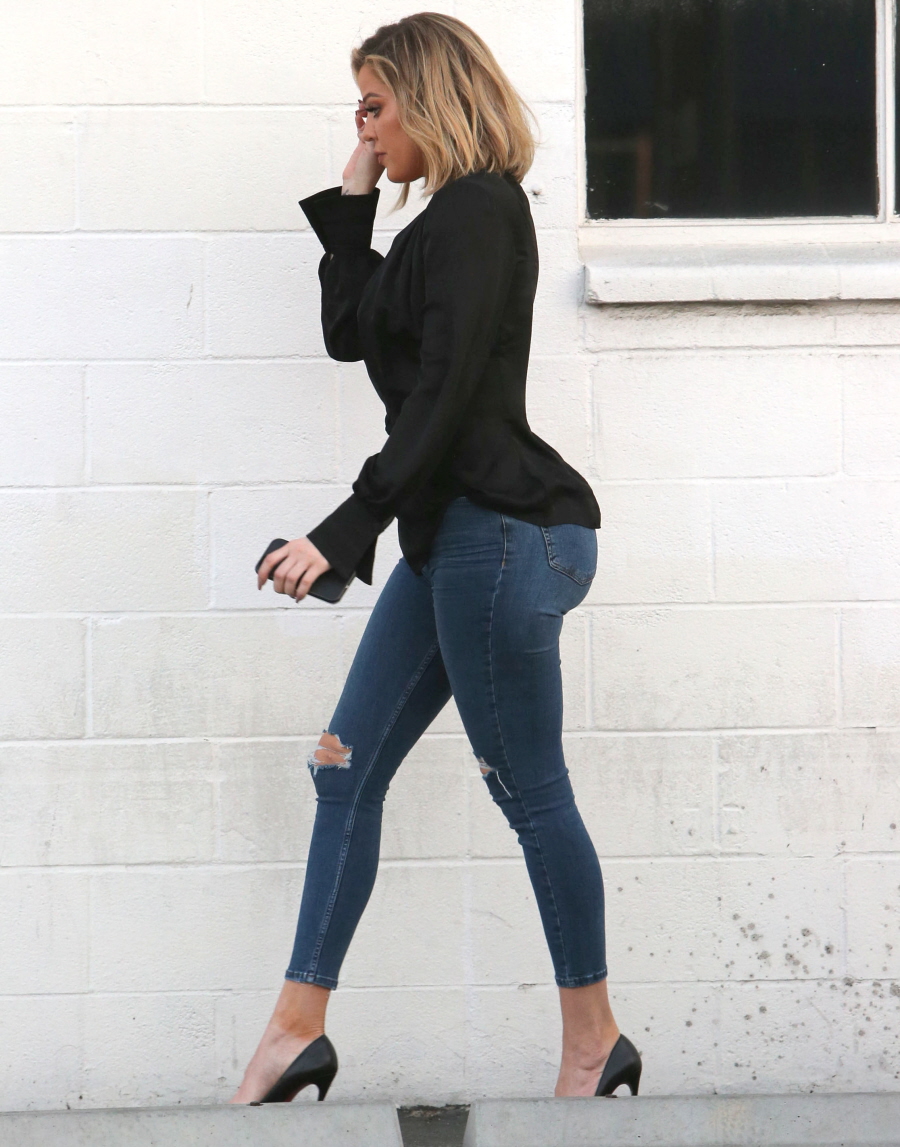 Photos courtesy of Fame/Flynet.