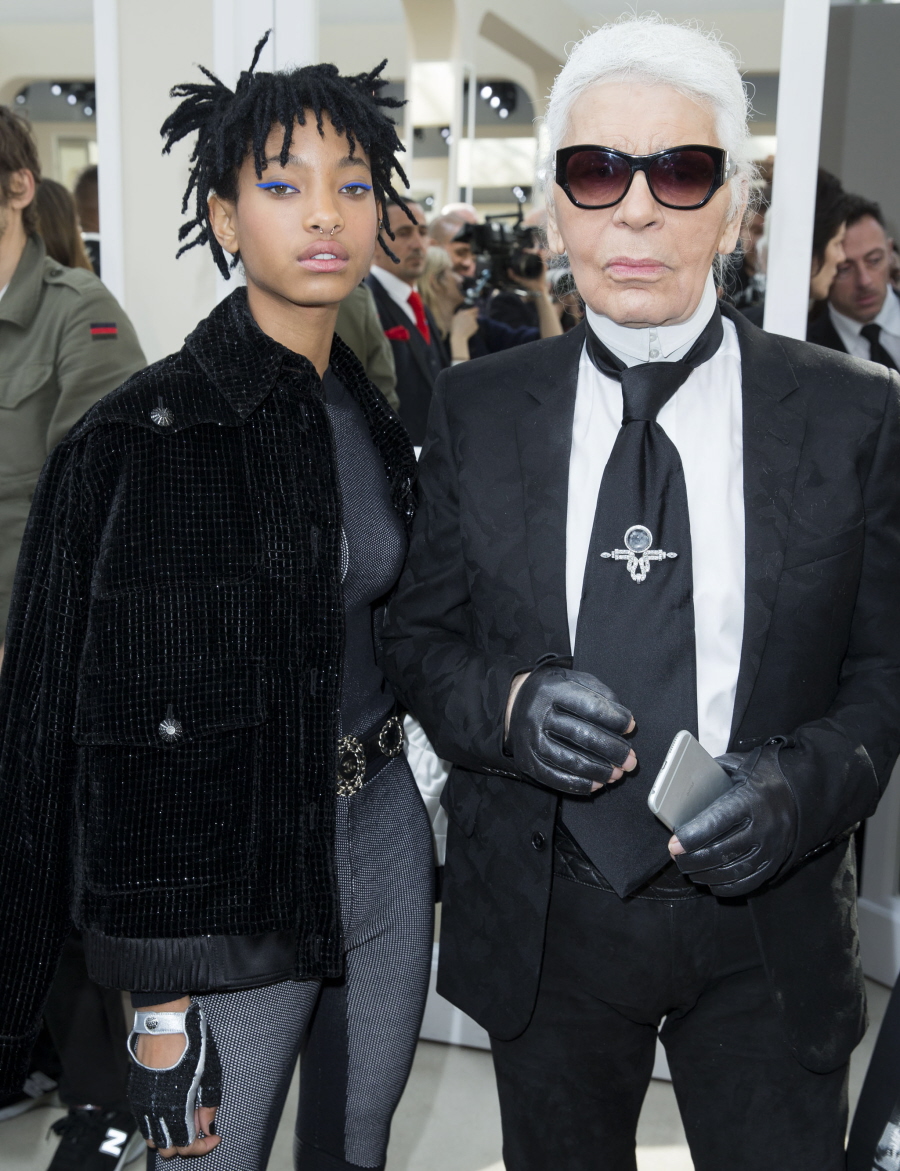 Back in 2010, Jada and Will Smith seemed hellbent on forcing their kids to act like adults and have adult-sized careers. Willow began a music career, and Jaden began an acting career. While Jaden has continued with his public life, Willow has spent much of the past five years or so taking a step back. Reportedly, she was the one to tell her dad that she just "wanted to be a kid" for a while rather than a celebrity/singer/model/whatever. Well, now at the tender age of 15, Willow is re-entering public life.
These photos are of Willow and Jada at the Chanel show during Paris Fashion Week this week. Willow and Jada were invited to sit front-row at the show because Willow is now the newest face of Chanel, as she has just been named the latest "brand ambassador" for 2016. Willow joins a long list of famous Chanel brand ambassadors, including at various times Blake Lively, Gig Hadid, Lily-Rose Depp, Kendal Jenner, Cara Delevingne, etc. I actually think it's smart to start diversifying the ambassadors these days, so at least there's that. The Chanel press release simply read: "Karl Lagerfeld has chosen Willow Smith as a new CHANEL ambassadress."
Personally, I don't hate it (but I don't love it either). It's not as offensive to me as Jaden Smith being hired to front a campaign for Louis Vuitton womenswear, mostly because I am unclear as to whether Willow will actually be doing print ads for Chanel. I think brand-ambassadors just have to wear Chanel to big events and go to like two runway shows a year. But if Willow's growth spurt tells us anything, it's that she might make modeling her newest career.
Incidentally, Willow is wearing a Chanel catsuit/wetsuit in these photos. She looks like a superhero! I absolutely loathe the shoes and the eye makeup though.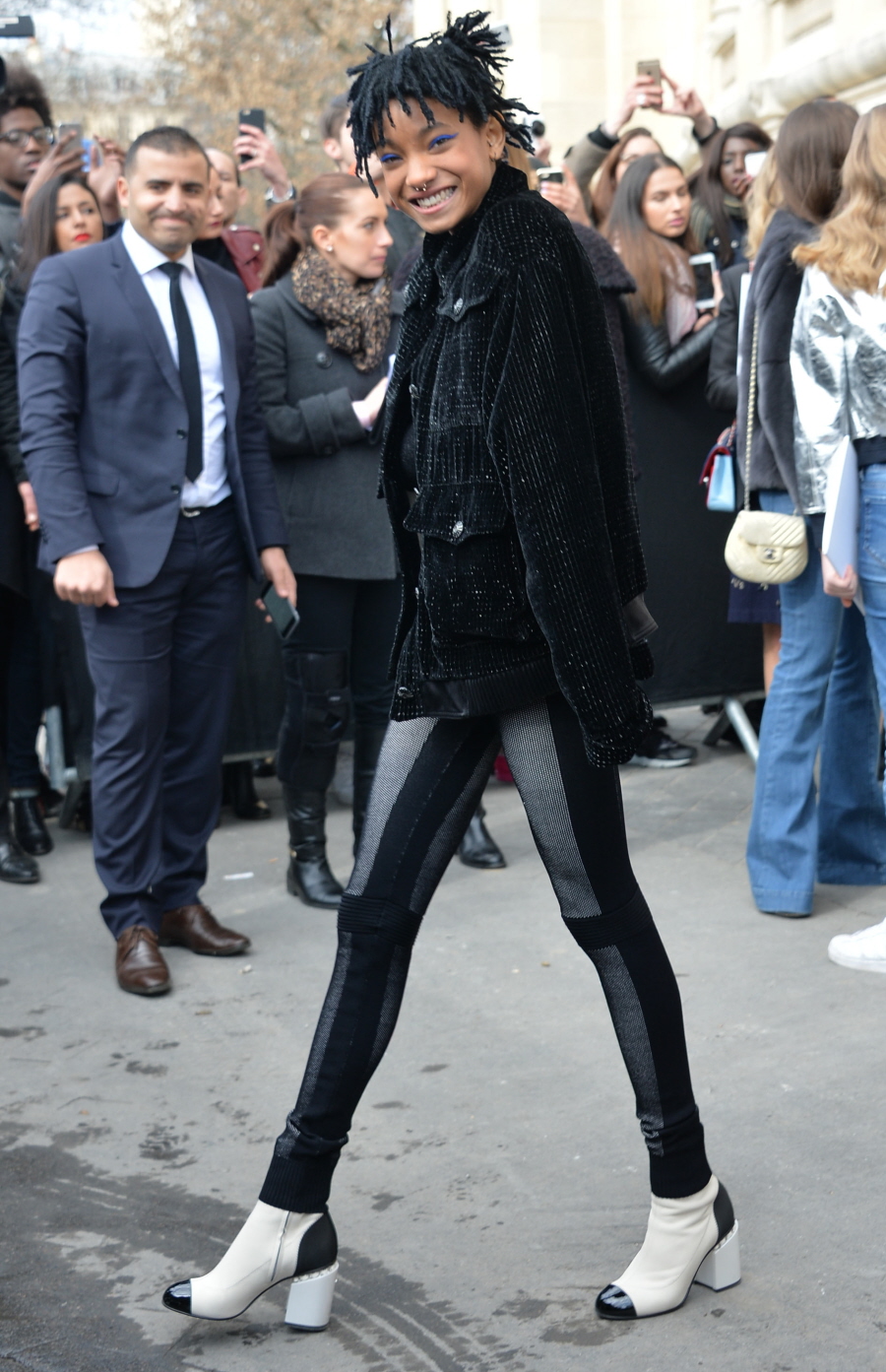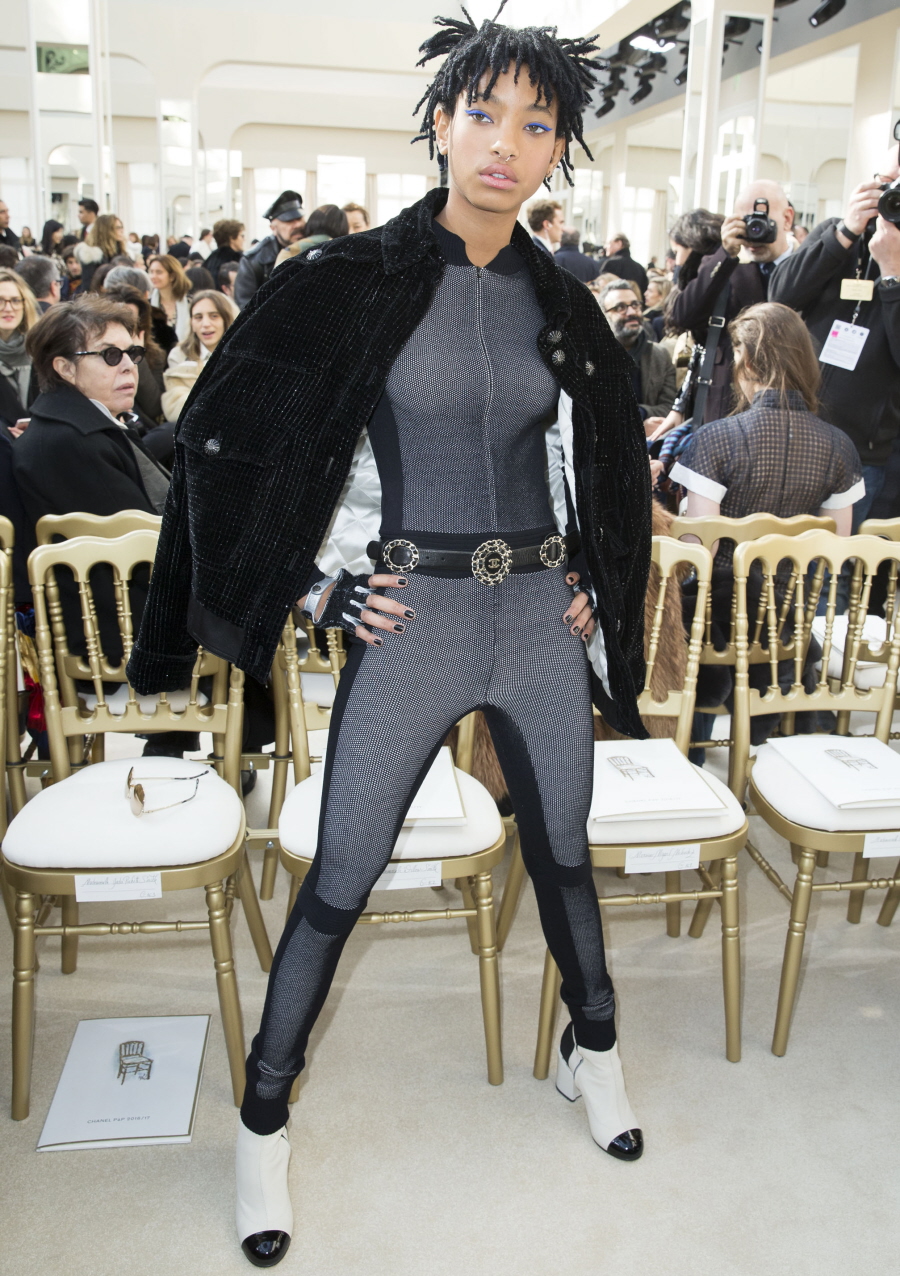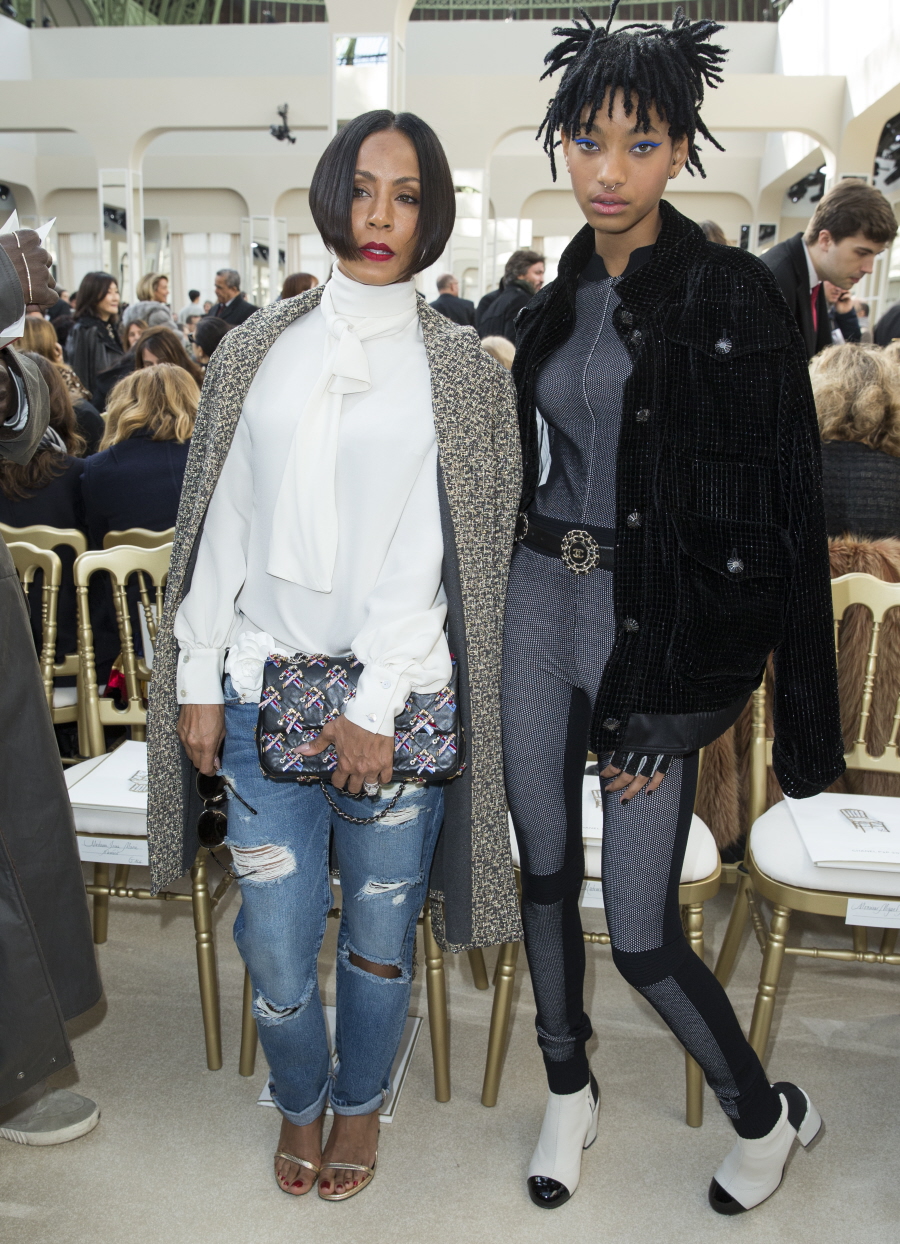 Photos courtesy of Fame/Flynet.