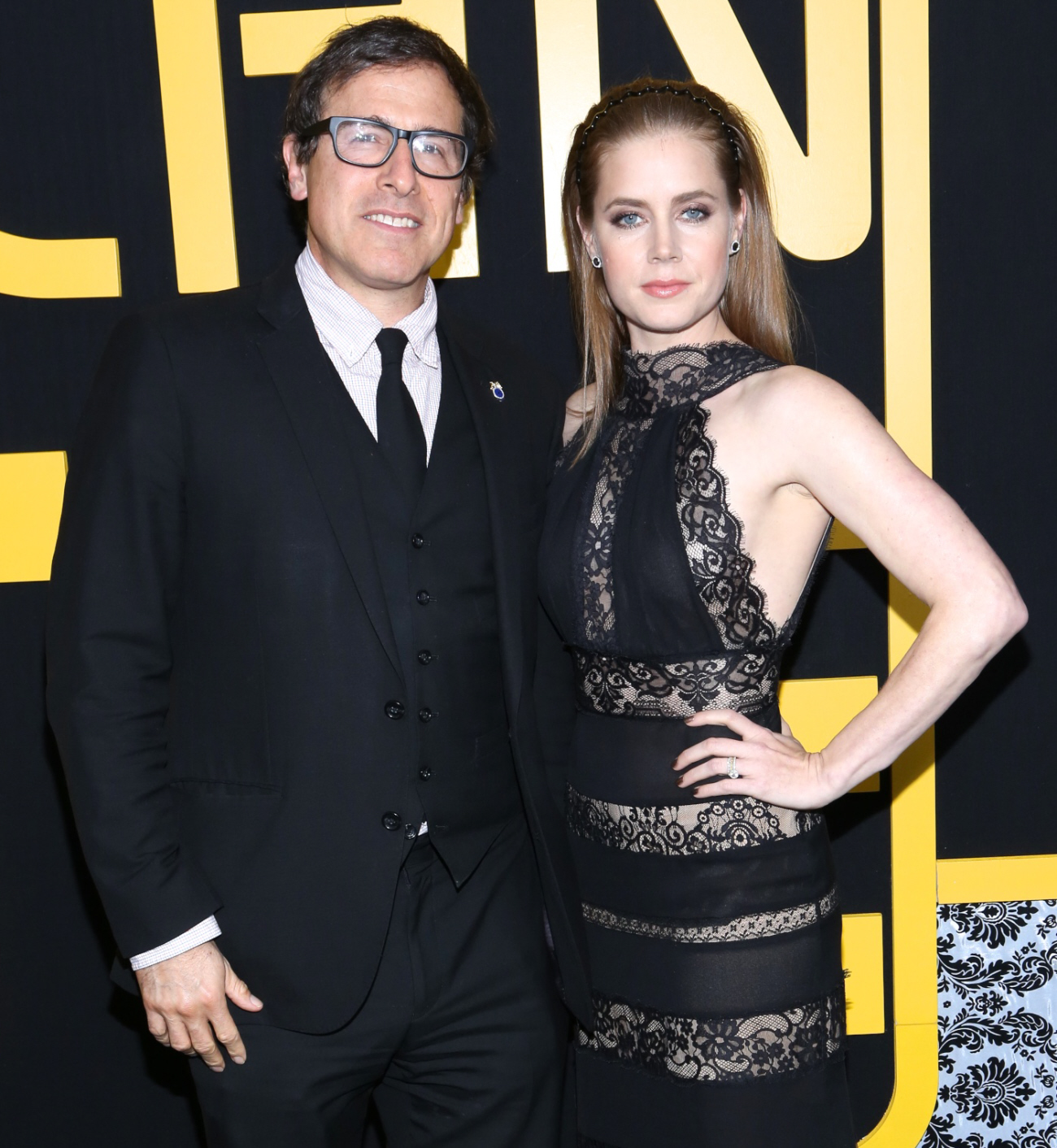 As we discussed last week, Amy Adams covers the new issue of British GQ, and it's a doozy of an interview, which is rare for Amy. I like Amy a lot, and she seems like a genuinely nice, hard-working and "normal" person for Hollywood (or anywhere else). But in nearly every interview, she comes across as cautious and a bit boring. Not this GQ profile though. Which makes me wonder… she obviously thought a lot about what she wanted to say about David O. Russell, and she was obviously prepared to discuss the situation in detail and frankly burn that bridge entirely. It's a calculated choice, and one I respect her for making. She's more than two years removed from everything that went down on the American Hustle set, and as we know, she was not happy on-set. In the early excerpts that we covered last week, Amy talked about how awful DOR was on set, how he yelled at her and how basically every terrible story we've heard about him is true. Well, I had the chance to read the full GQ profile, and I thought it was worth discussing the entire DOR portion. Note: I made some minor edits, like taking out the quote about Jennifer Lawrence-is-Teflon, which we already heard. Here you go:
By all accounts, Russell's behavior on set was horrendous. He'd always had a reputation – he notoriously got into a fist fight with George Clooney during the shoot for Three Kings in 1999, with Clooney vowing to never work with the director again – but it was assumed he'd changed.

One of the leaked Sony emails – from journalist Jonathan Alter to his brother-in-law Sony CEO Michael Lynton – would prove otherwise. Alter said Russell "so abused" Adams on the set of American Hustle that Christian Bale had to step in to defend her. "His abuse and lunatic behavior are extreme even by Hollywood standards," wrote Alter.

Was this true? In a word: yes. Working with Russell was always kind of crazy, she says. On The Fighter, there was a lot of improv and energy, but this was something else.

"Even I was surprised on American Hustle, because on Silver Linings Playbook he had developed this wild, crazy way of working with Bradley and Jennifer… and it was mania. I was like: wow."

He would talk and shout through every scene, screaming instructions at people while they worked. "I did a scene with Bradley where I have to hit him and he's yelling at me, 'Hit him! Hit Him! Hit him! Hit him! HARDER! HARDER! HARDER! Really give it to him this time!"

Is it true he made her cry? "He did. He was hard on me, that's for sure. It was a lot." Most days, she says, "I was really just devastated on set," and most days she returned home devastated too. "I mean, not every day, but most."

I begin to say you could argue that if the film is a success… then the method is…

"No," she cuts in. "It's not OK with me. Life to me is more important than movies."

She wouldn't, she says, want to work with David O. Russell again – at least not any time soon.

"Not in the near future, no. I'll never say never, but with my daughter being where she's at, unless the role is less damaged and there's a way to mitigate the insanity then probably not. I just want to be a good mom, you know?"
[Transcribed from the print edition of British GQ via scans]
Even in this day and age of professional gossiping, hacked emails and oversharing celebrities, this is rare. It's rare to see an actor or actress in their prime totally burn a professional bridge with an interview. But I'm glad that she did. I feel like she's probably needed two years to recover from the David O. Russell experience, and that she had to talk herself into actually speaking up. It will be interesting to see who has her back in the coming months. Will J-Law stick up for Adams or Russell? Will Christian Bale back her up?
Also, it's worth noting that David O. Russell has nothing lined up after Joy underperformed critically and financially. Even after all of the stories that the industry knew about internally, they still gave him $60 million-plus to make Joy, and it basically just broke even. Does anyone want to work with him again?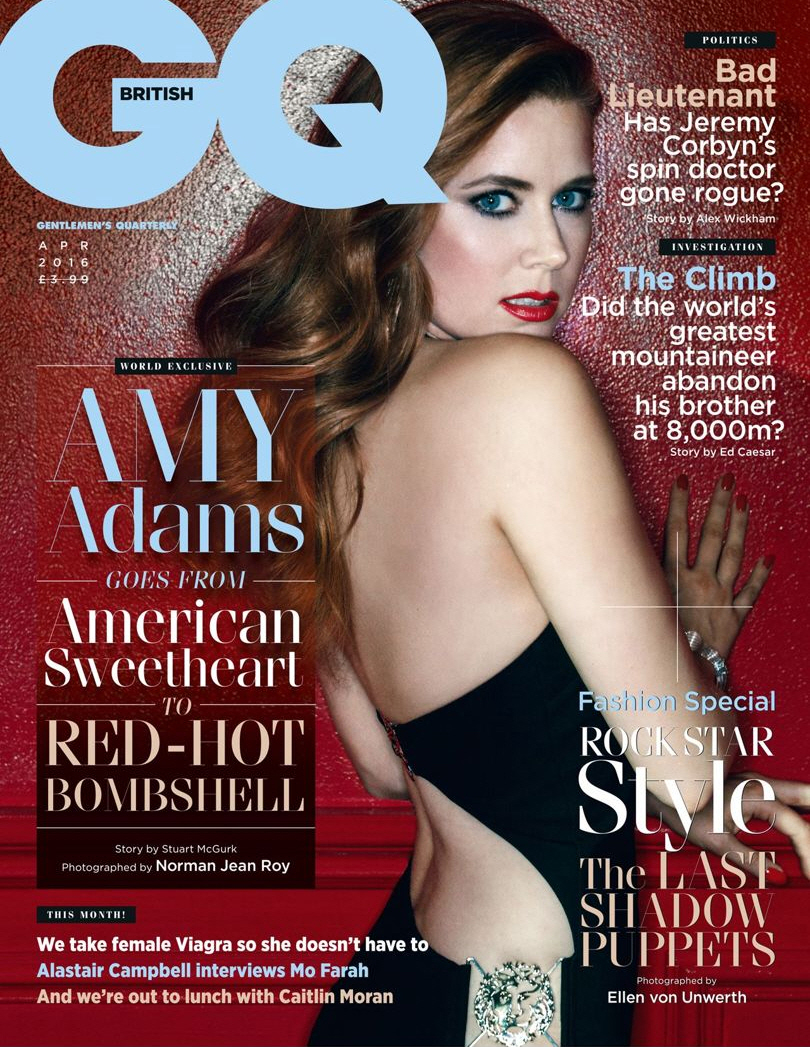 Photos courtesy of WENN, GQ UK.