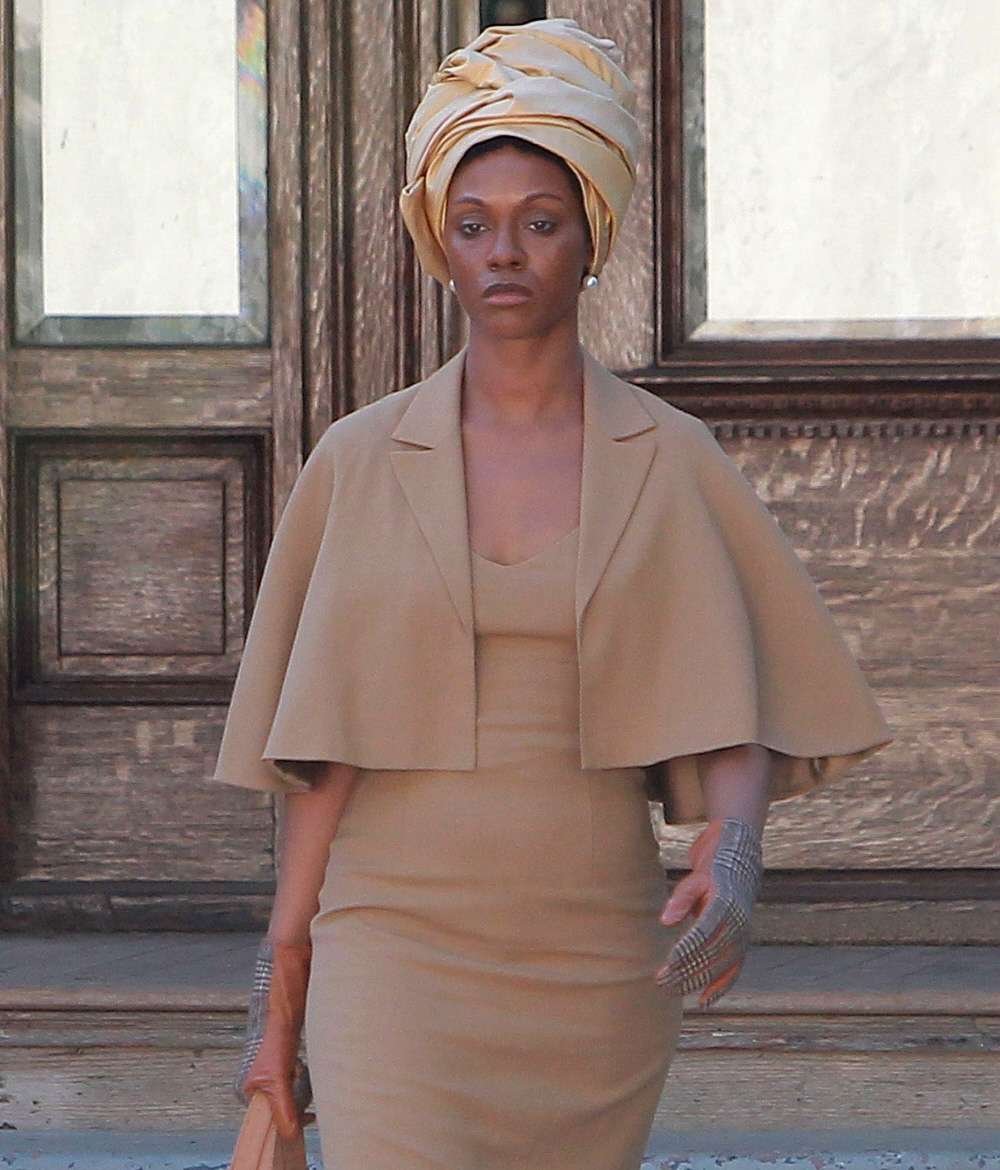 As I said several times in the past week, I do believe Zoe Saldana deserves some (not all, but some) clapback for the disaster that is Nina, the falsified, fictional account of Nina Simone's comeback. There were so many different points where Saldana could have said "no" or made some choices to mitigate the disaster. Like, there is absolutely no reason for the severe and offensive blackface. There was also no reason for Saldana to even say yes to the part in the first place. But now that the film is being released (after sitting on a shelf for years), and all of the controversy is blowing up, someone in Team Saldana wants you to know that Zoe is "proud" of the film. Because… sure, I guess. I mean, what else is she going to say?
Zoe Saldana isn't surprised that people are criticizing her for her physical portrayal of Nina Simone in upcoming biopic "Nina." A friend of the actress' tells Page Six she "kind of expected" the backlash because she remembers how the public reacted when photos of her in blackface and a prosthetic nose from the set surfaced in 2012.

"This started three years ago. They actually thought the project was shelved, but it's coming out and she's proud of it," said the source. "There's always controversy [over] 'is she Latin or isn't she Latin,' so she's used to that, but this is different for her."

Simone's estate and others have expressed outrage over the casting, preferring a dark-skinned actress instead of Saldana, who is Dominican and Puerto Rican.

"Zoe's not a white girl. It's kind of upsetting that people are acting the way they are before seeing the final product. She loves Nina Simone and this role was a labor of love for her," our source said. Saldana has not responded to the controversy, but her pal says, "She loves the film and she's too busy to focus on the negative with all of her other projects coming up."
This controversy won't end her career or anything, but it's going to be an embarrassing and likely offensive few months as Zoe honors her promotional contract and has to start shilling for this film. Do you think journalists will really go in on Zoe? Probably. And while Nina Simone's daughter Lisa thinks Zoe is being attacked "viciously," Nina Simone's brother Sam Waymon thinks Zoe does deserve some shade. He told Page Six:
"If I was asked to play someone of the monumental stature of Nina Simone, I would've had to think a thousand times before saying yes… Nina Simone . . . didn't have a fake nose or fake lips. Everything about her was real. Why would you go with something made up like that? Blackface was used by Hollywood early on to dehumanize and to not have to cast [blacks] . . . I would have thought more highly of [Saldana] if she would've turned down the role."

Waymon, 71, also says Saldana and the film's director, Cynthia Mort, never consulted the family. He adds the movie falsely depicts a romantic affair between Simone and her assistant Clifton Henderson, played by David Oyelowo.

"It never happened," Waymon said. "Clifton was a gay man. In addition to a prosthetic nose and blackface, now they're making a gay man straight. It's a disgrace to the gay community. It's disrespectful to Nina, who was about the truth."

Waymon's lawyer, Alicia Crowe, said the family might pursue legal action. "That's certainly a conversation that will be had with the family and estate, but we haven't seen the film," she said.
Wow, blackface and hetero-washing a gay man. You just hit the controversy lottery, Cynthia Mort! I know I've had days to process this, but I still don't understand how putting Zoe in blackface was somehow preferable to just having her play the role without the fake nose and makeup. Like, of course there would have been a controversy either way, but I just don't believe "putting a woman in blackface" is ever going to be the less controversial choice.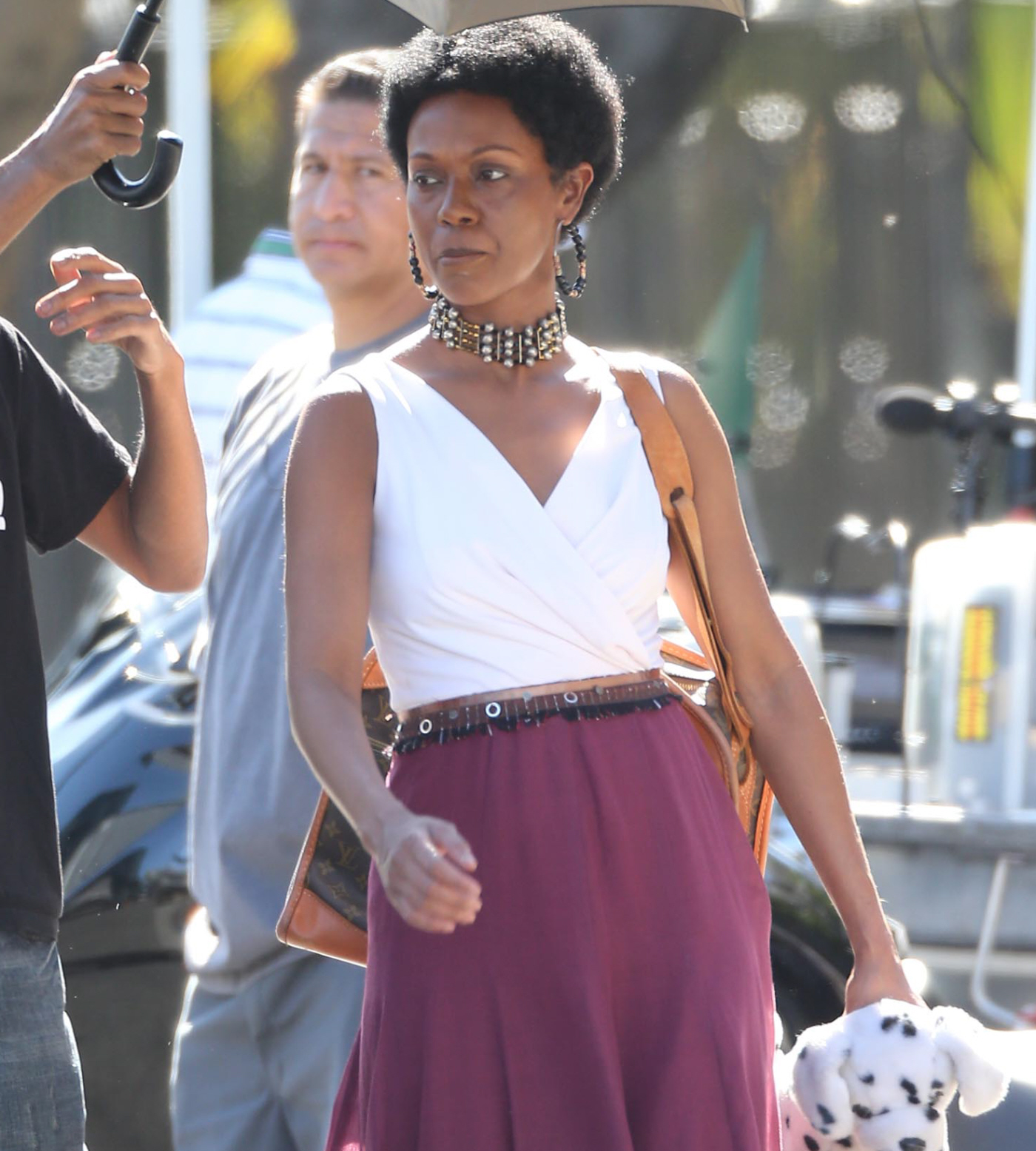 Photos courtesy of Fame/Flynet.