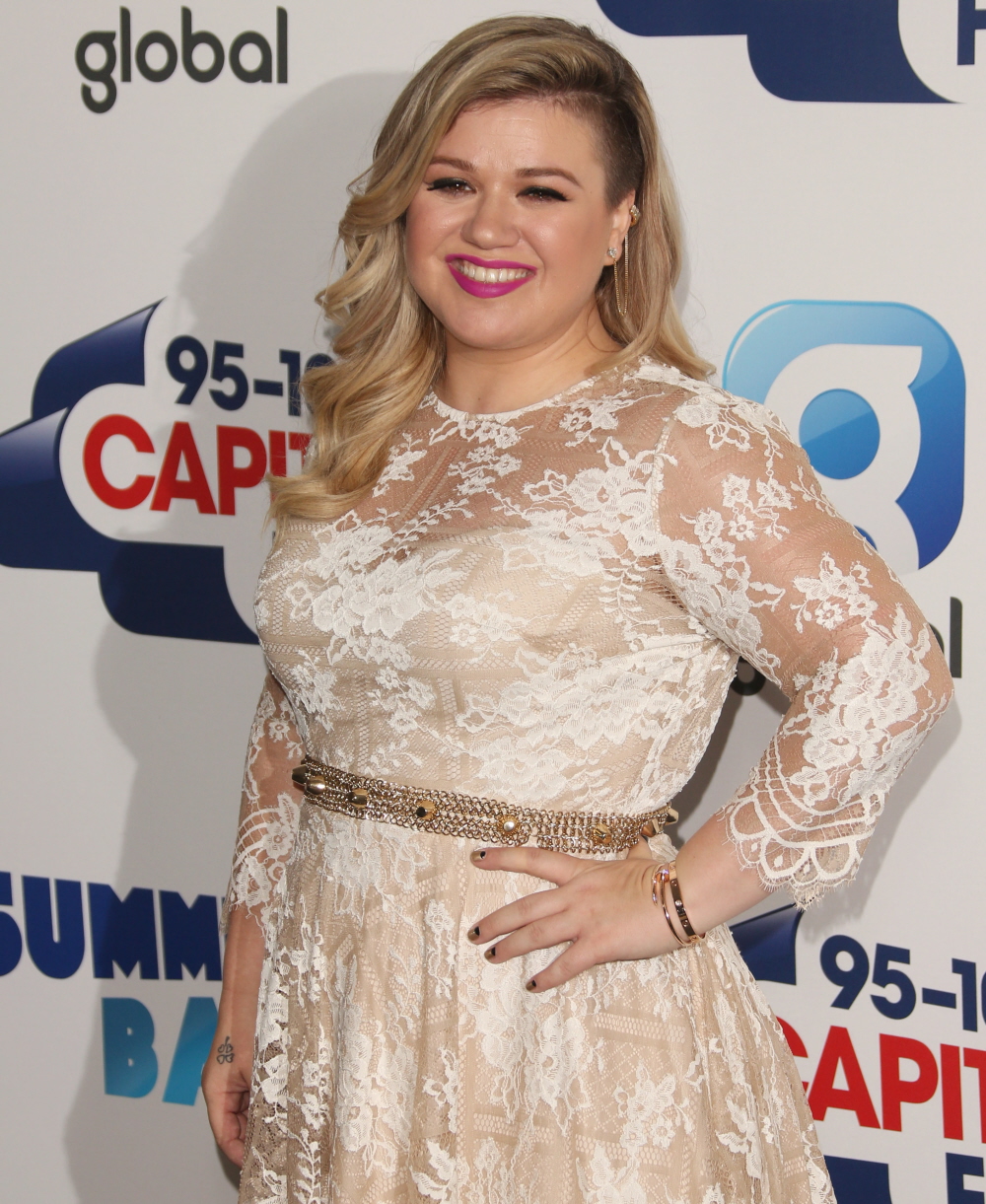 When Kesha initially lost her injunction to break her contract with Dr. Luke and make music elsewhere, there was a surprising amount of public support from women in the music industry. Adele, Taylor Swift, Lady Gaga, Ariana Grande and Lorde all made public statements and more to show their support. Kelly Clarkson was one of the women tweeting about Kesha too, and I said at the time that Kelly's cryptic tweets were some of the most interesting in the whole #FreeKesha movement. It felt like Kelly had some dirt on Dr. Luke. I said back then that I hoped she would reveal all. And guess what? Kelly isn't revealing all, but she's revealing more about her experiences with Dr. Luke.
Kelly Clarkson is opening up about her own experience with Dr. Luke.

"A lot of artists that have worked with him don't work with him anymore for pretty good, solid reasons," Clarkson said of Luke during an interview on Australia's KIIS FM The Kyle & Jackie O Show. "He's not a good person to me. We've clashed. I can't really say anything other than that."

While the "Piece By Piece" singer, 33, said she can't comment directly on whether Kesha's claims are true, she told the radio show that she "can remark on his character…Unfortunately, that poor of character – I mean so many artists don't like you, don't like working with you – that's not normal," the expectant mom explained. Clarkson alleged that the producer is "just not a good guy to me," before contending, however, that "he's a talented dude."

"He's a talented dude, but he's just lied a lot," Clarkson said of Luke. "I've run into a couple really bad situations. Musically, it's been really hard for me because he will just lie to people. It's like 'What?' It makes the artist look bad. He's difficult to work with, kind of demeaning, it's kind of unfortunate. People are like well you've worked with Max [Martin] and Luke, and I'm like Max and Luke are very different. Obviously the dude is a talented guy but character-wise, no."

Clarkson said she chooses not to collaborate with the Kemosabe Records founder, but has in the past – notably, on hits like 2009's "My Life Would Suck Without You" and 2004's "Since U Been Gone."

"Even the last time I worked with him I only worked with him because literally I got blackmailed by my label," Clarkson said. "They were like, 'We will not put your album out if you don't do this.'"

However, source tells PEOPLE Clarkson's team reached out to work with Dr. Luke in the past. (Reps for Dr. Luke, Clarkson and RCA did not immediately respond to PEOPLE's requests for comment. 19 Recordings could not be reached.) The pop star and American Idol winner said that while she's never had Kesha's "particular situation" happen to her, it's not an uncommon scenario in the music industry.

"I've heard a lot of girls have had similar situations," she said, stopping short of clarifying whether she was discussing a negative work environment in general or additional sexual allegations. She added: "If it's true I can't imagine working with somebody like that."
You know I love Kelly, right? I love her as a person, and I think if Kelly says you're a creepy douchebag, then you are. Like, I believe her 100%. As for the "inconsistency" of whether or not her team reached out to Dr. Luke in the beginning, he's a well-known producer and there are a lot of people who think he's a hit machine. I could see how Kelly would work with him once, get a bad vibe (or worse) and not want to work with him again, but her label was like "you need to go back to him." And I would love to see more artists come out and talk about their experiences with Dr. Luke, because I suspect that what Kelly is saying is true – that there are lots of people in the industry who don't want to work with him, people who think he's a liar, a manipulator, a creep.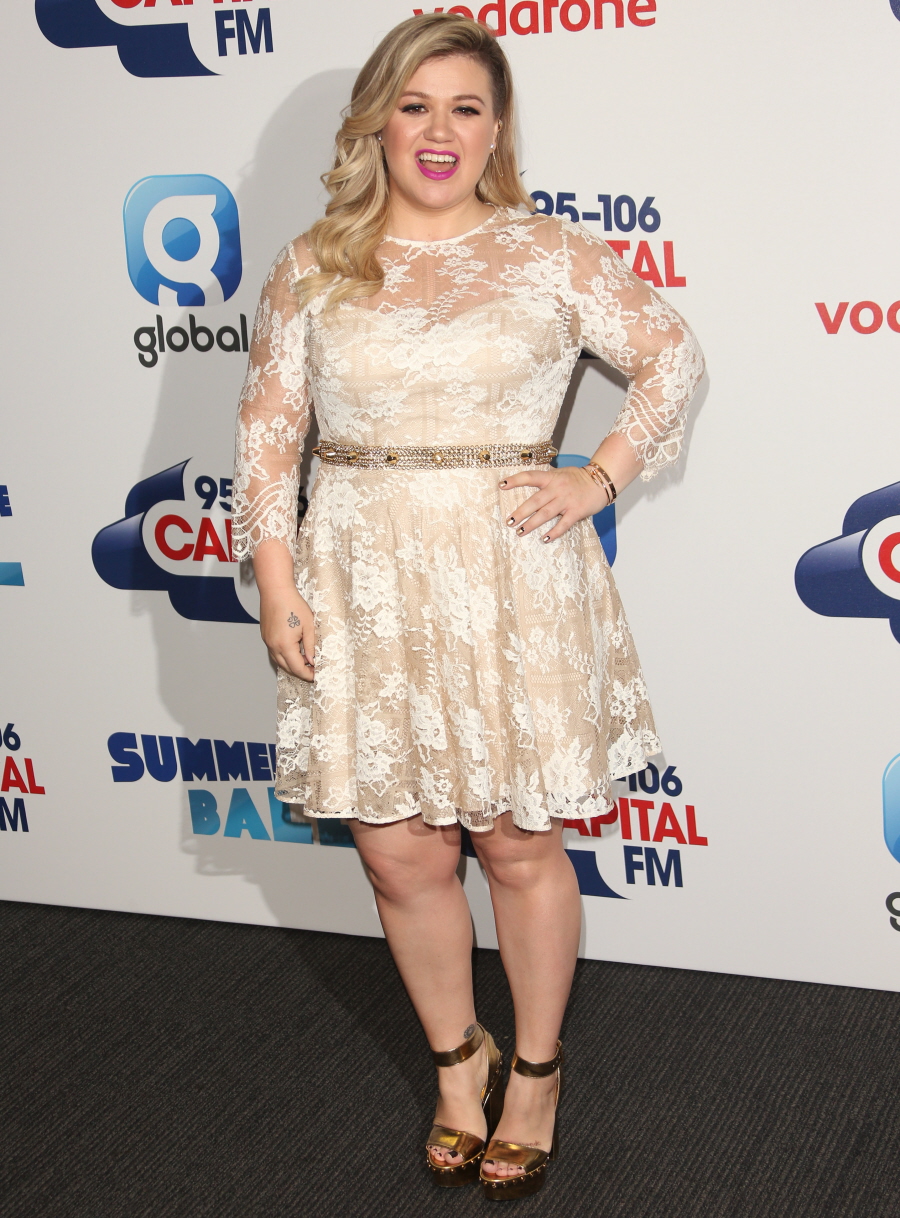 Photos courtesy of WENN.