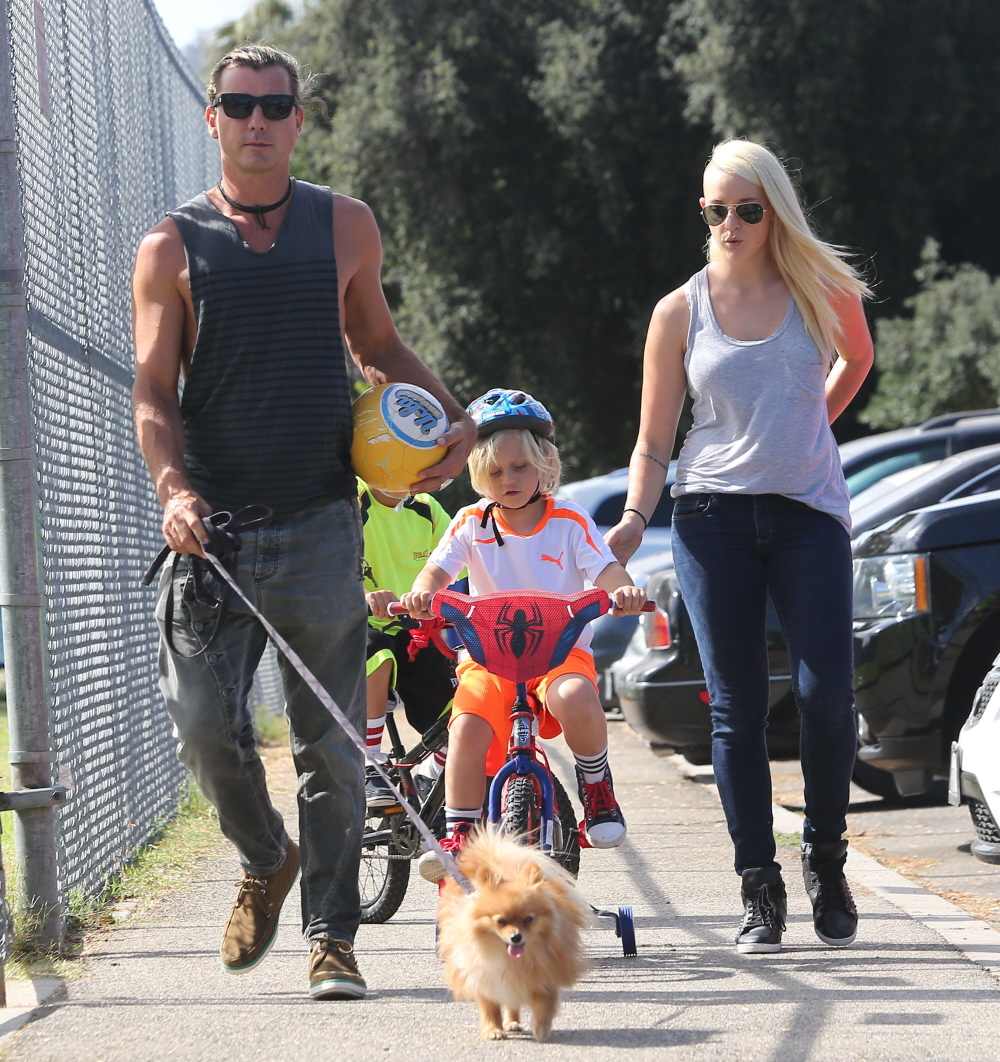 Soon after Gavin Rossdale and Gwen Stefani announced their split, there were stories about Gavin's "alleged" affair with their nanny, Mindy Mann. Sources were spilling all to the tabloids last fall, claiming that Gavin and Mindy had been engaged in a hot & heavy affair for the better part of three years, and that Gwen finally learned the truth in spring 2015. Mindy apparently Single White Female'd Gwen pretty hard, copying her hair, makeup and style to a creepy degree. Oh, and as of November/December, there were widespread reports that Gavin was still seeing Mindy in some capacity. Look at that timeline. Cough. Yeah, Mindy Mann is pregnant.
A baby for the babysitter! Gwen Stefani and Gavin Rossdale's former nanny Mindy Mann, who had a relationship with the Bush rocker while he was still married, is pregnant with her first child, Us Weekly can confirm. On Thursday, March 3, Mindy's sister, Nicole Jennifer Mann, took to Instagram not only to make the pregnancy announcement, but also to reveal that the former employee of Stefani, 46, and Rossdale, 50, is expecting a little boy.

"#auntynoodle #nephew," Nicole Jennifer wrote alongside a snapshot of Mindy cradling her baby bump while holding on to a giraffe-shaped balloon that reads, "It's a boy!"

In another 'gram, Nicole Jennifer posted a pic of friends leaning in to kiss Mindy's growing belly. Later on Facebook, she uploaded the same photo and shared even more enthusiasm: "I'm excited to announce I'm going to be an aunty to another beautiful baby!" Tagged in the posts is Mindy's boyfriend, Spencer Gutcheon — presumably the father of the child.

As insiders exclusively told Us Weekly in November 2015, Rossdale's three-year relationship with Mindy is what ultimately caused Stefani to leave him after 13 years of marriage. Sources say that in February 2015, Stefani uncovered Rossdale's long-term affair with Mindy, who cared for the couple's three sons, Kingston, 9, Zuma, 7, and Apollo, 2. According to the insider, Rossdale ended up admitting his indiscretions, which "completely devastated [Gwen]." The source added: "She was mortified, livid, and embarrassed." The once-in-love pair announced their plans to divorce last August.
So is the boyfriend the baby-daddy? Or is it Gavin Rossdale? I have no idea. And I suspect we'll never know. Of all the stories in 2015 about celebrities bangin' nannies, I always believed the parts of the stories where the celebrity paid off said nannies. I truly believe Ben Affleck shelled out a pretty penny to keep Christine Ouzounian quiet, and word was that Gavin parted with $1 million to get Mindy to go away. Unless Mindy starts filing paperwork for a paternity test or child support, I suspect we'll never know.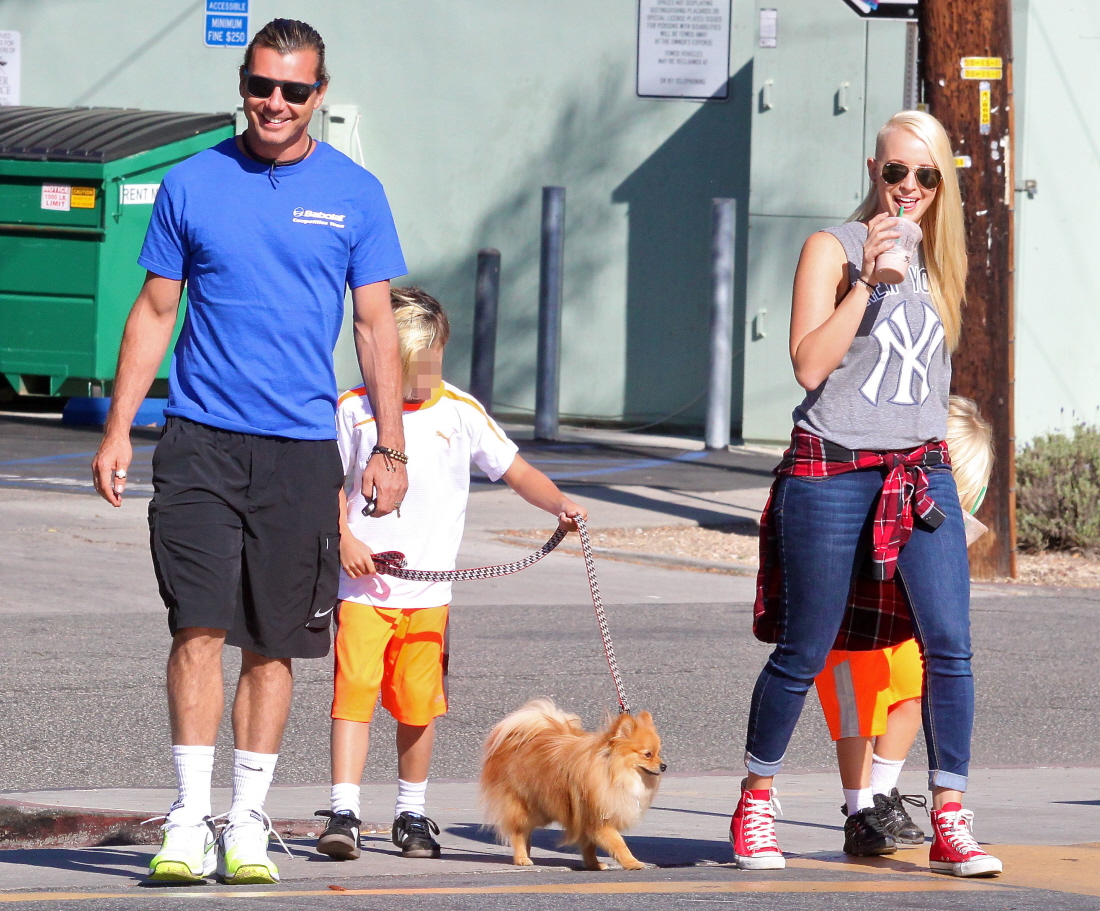 Photos courtesy of WENN, Fame/Flynet.