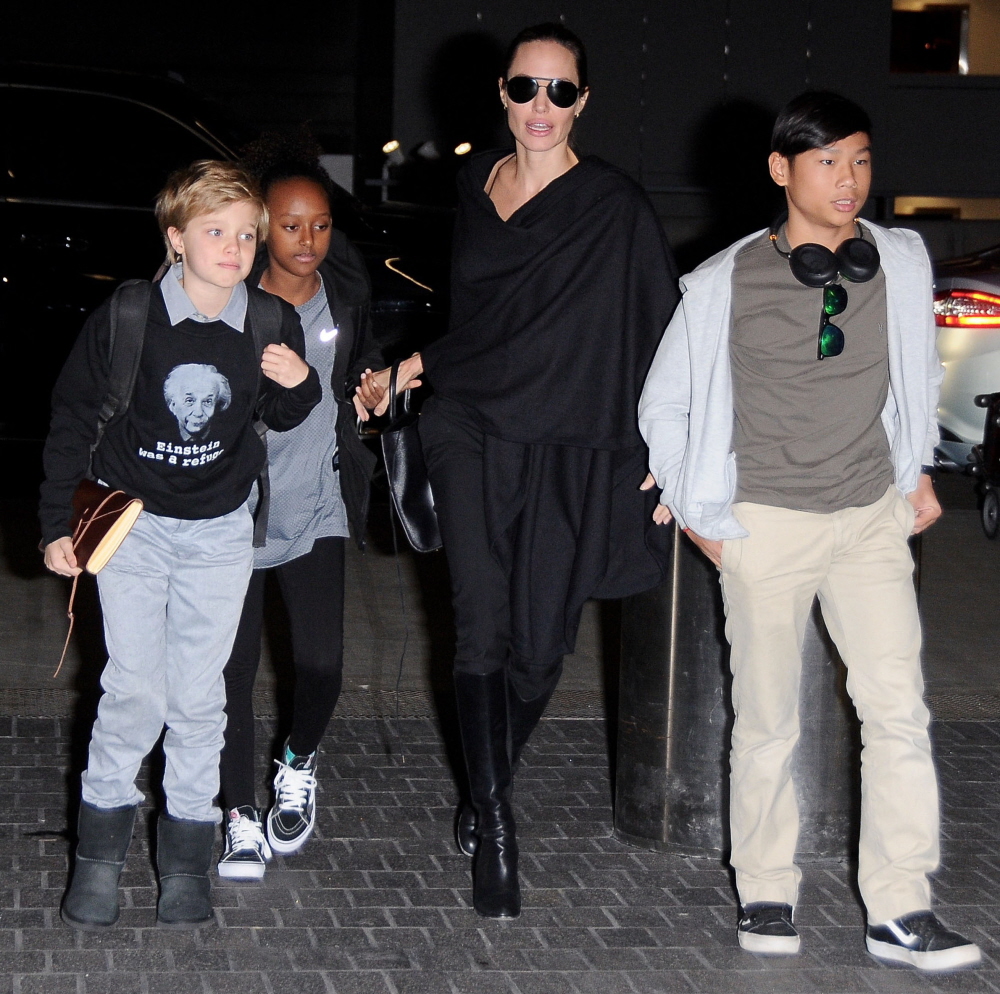 Here are some photos of Angelina Jolie and three of her kids at LAX yesterday. These are the same three kids we saw last week: Shiloh, Zahara and Pax. They came with their mom to LA for a week or so, and now they're flying out again. Are they heading back to England, where Brad Pitt is filming a WWII movie with Marion Cotillard? Or are they going back to Cambodia? I have no idea. As for the kids… God, they're getting big. Pax is so tall now! And Shiloh is wearing a t-shirt that reads "Einstein was a refugee." Very pointed! Shiloh has joined her mom during visits to refugee camps, and Angelina obviously does not shield her kids from her work with the UNHCR.
Meanwhile, Angelina had a new interview on Good Morning Britain this week to promote Kung Fu Panda 3. She talked about Pax, Zahara, Shiloh and Knox coming in to do voice work on the film:
"I think [the visit] backfired a little because I did say, 'Okay you're going to come to mummy's work,'" Angelina told Good Morning Britain this morning. "They see me on set every day doing things and directing, but this was a moment of seeing me act–you're going to do some lines, you're going to act. They all went in, they took it very seriously, and then in the car, they were like, 'that's what you do? It's so easy.'"

As for the paparazzi aspect of fame, Angie and Brad tell the kids the attention is just about the movies. "We only explain it so they are not afraid when they see people coming at you with a camera because it can feel aggressive. We always say it's just because people are interested in films, and because of films, people take pictures. We try to keep it that way."
That's a good way to explain the paparazzi to children, I think, and it seems to work out well for the Jolie-Pitt children. In photos, they always seem like normal kids. They're not scared, nor are they posing for photos like little pros.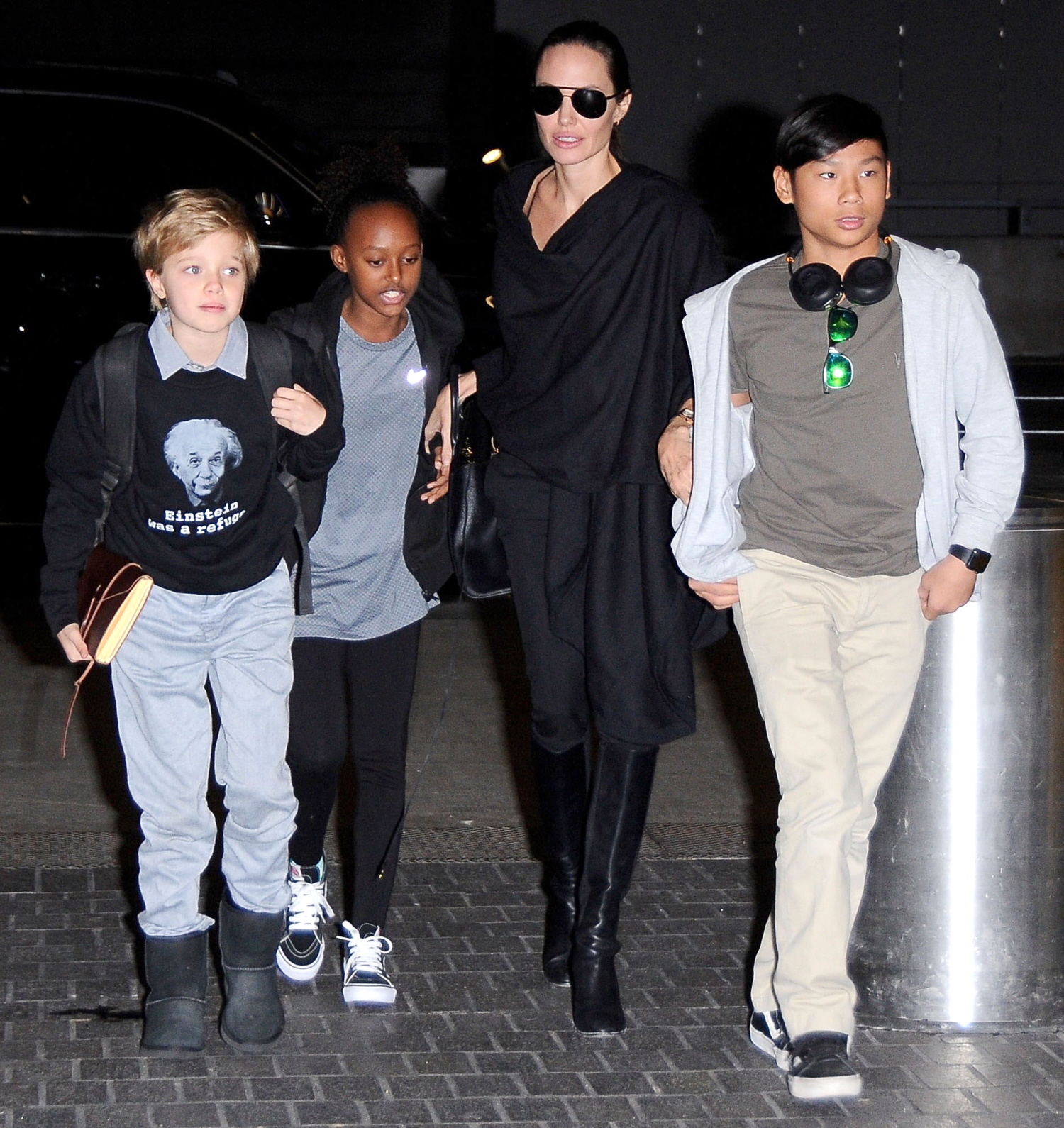 Photos courtesy of Fame/Flynet.