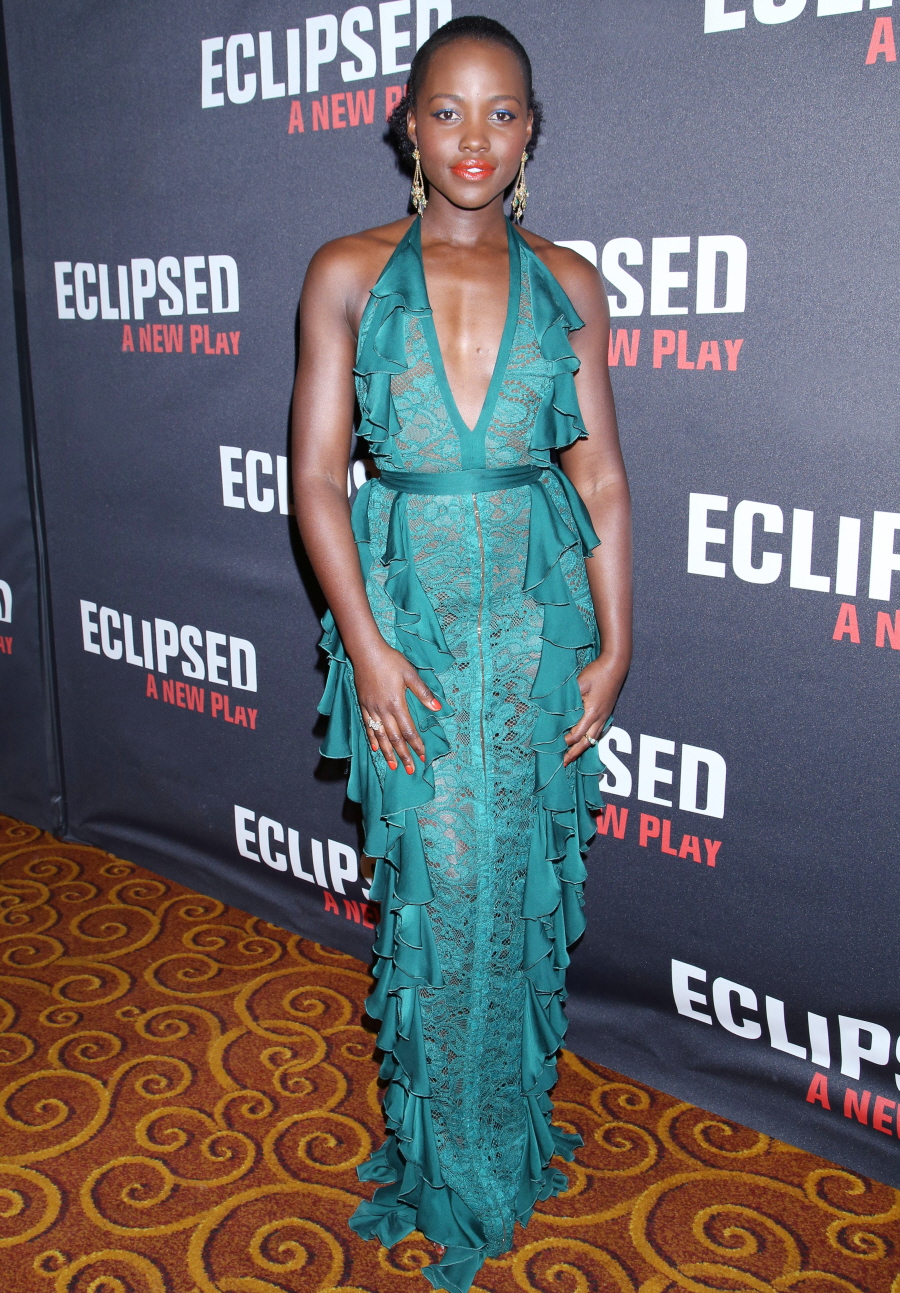 Here are some photos of Lupita Nyong'o on Sunday night. I'm sorry I didn't get to these photos yesterday, but they came in later than I was expecting. Lupita attended the big Broadway opening of the play Eclipsed, written by Danai Gurira (of The Walking Dead). Lupita already did ten weeks off-Broadway with this play last year, but now the play is being moved to Broadway and the reviews are great. For the opening night, Lupita wore this rich, green, ruffled, lace Balmain. While this isn't my favorite thing she's ever worn, and I think she could rethink the slicked-back hair, she looks beautiful, as always. A few days ago, Lupita chatted with Variety about why she decided to put her film career on pause to do this play (twice!):
"I'm a child of the theater. My father used to recite Shakespeare to me when I was 5 years old. It's something that's very, very dear to me. And I think theater offers a chance to flex muscles that then only help to sustain cinematic work. That's one of the reasons why I wanted to get back to theater at the point that I did. I'd experienced unprecedented success with my first film, and I really wanted to get back to the craft of it, just to remind myself, "Wait, what is it that I do again?" The best way to find out is on stage.
While I love that she's concentrating on her craft, and she's getting back to the theater (her roots), I also wonder if she's doing this because… well, the film opportunities really aren't there. She's worked some since her Oscar win, but there's definitely a problem with Hollywood not really knowing what to do with her. And that's sad.
Speaking of the larger conversations about diversity, representation and what kinds of stories are being told in Hollywood, I kept meaning to cover this NYT piece – go here to read. Lupita sat down with Trevor Noah and a NYT journalist and they had a substantive discussion about #OscarsSoWhite and everything else. It's a great read and I would recommend it.
Last thing: for my money, Lupita has one of the best profiles in the world. She's right up there with Angelina Jolie in the history of great profiles. Also on my list? Believe it or not, George Clooney. What? He has an amazing profile.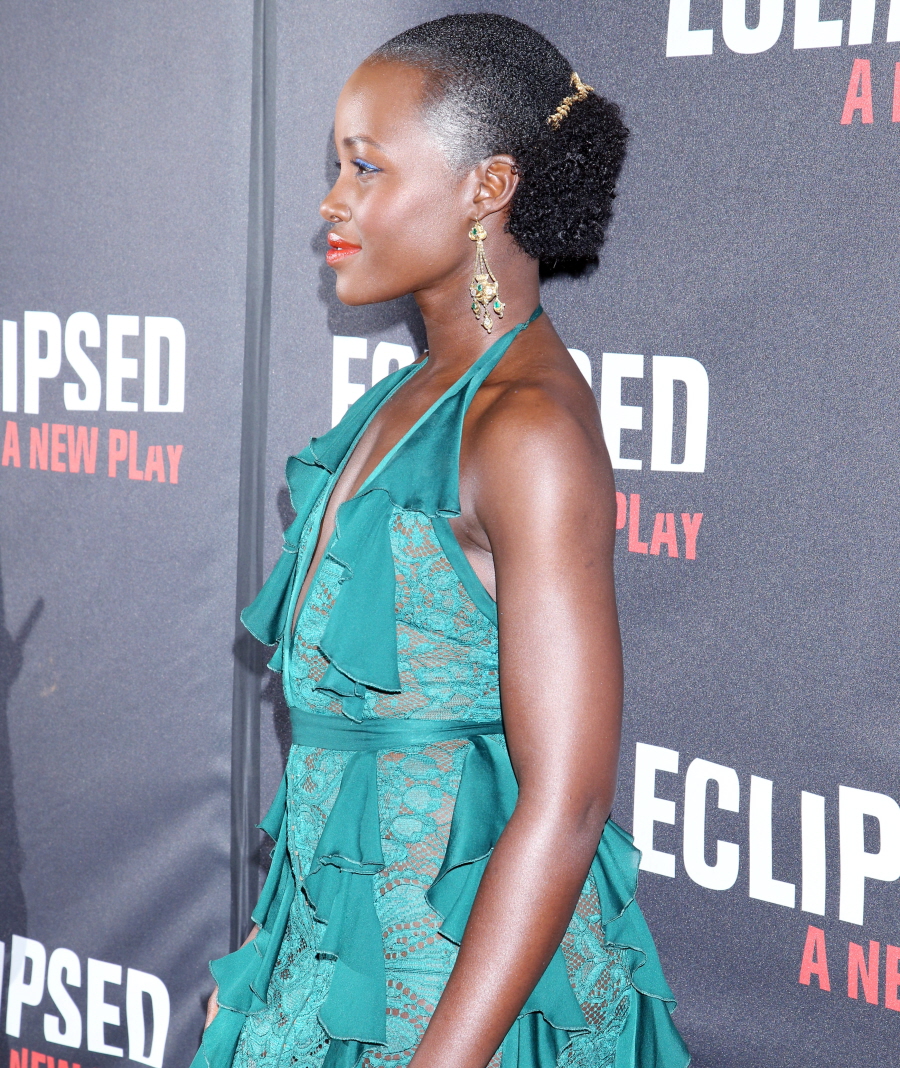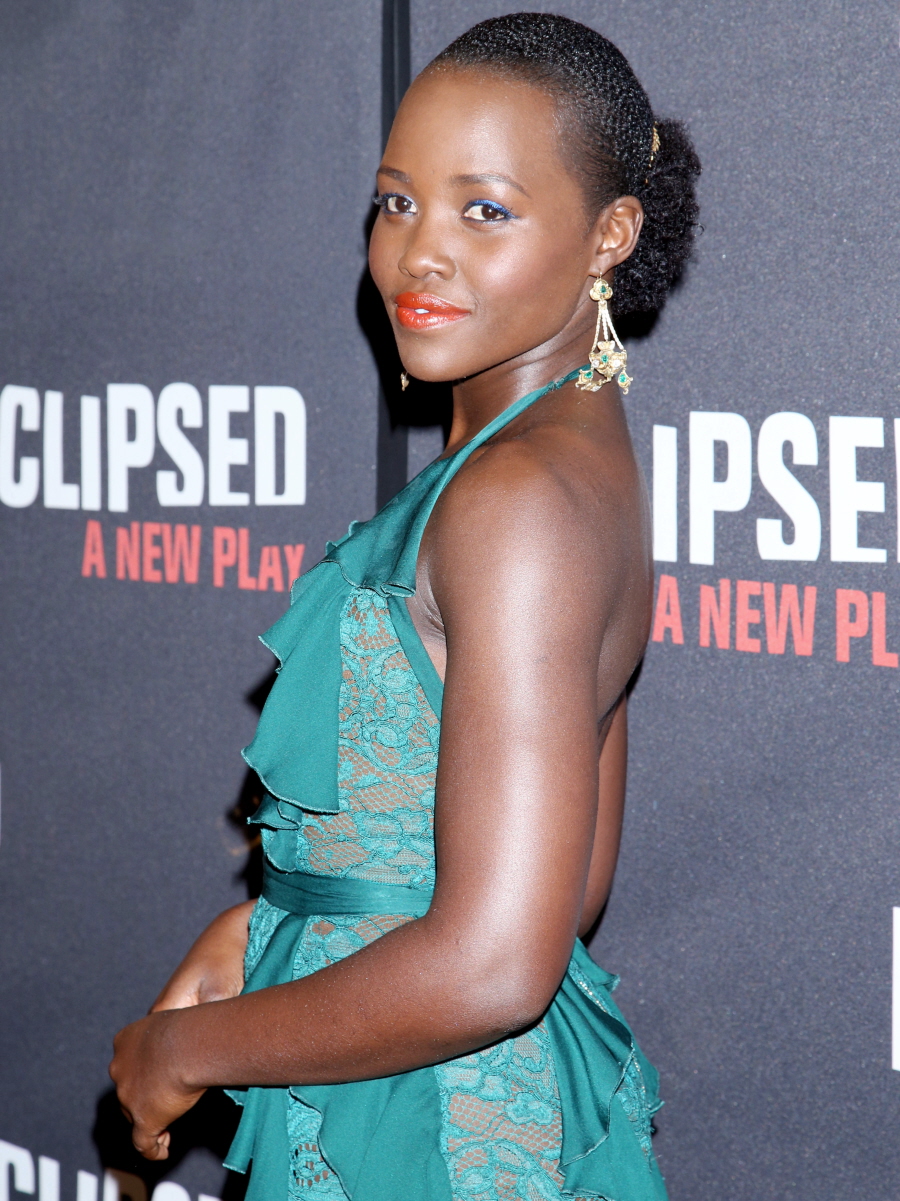 Photos courtesy of WENN.