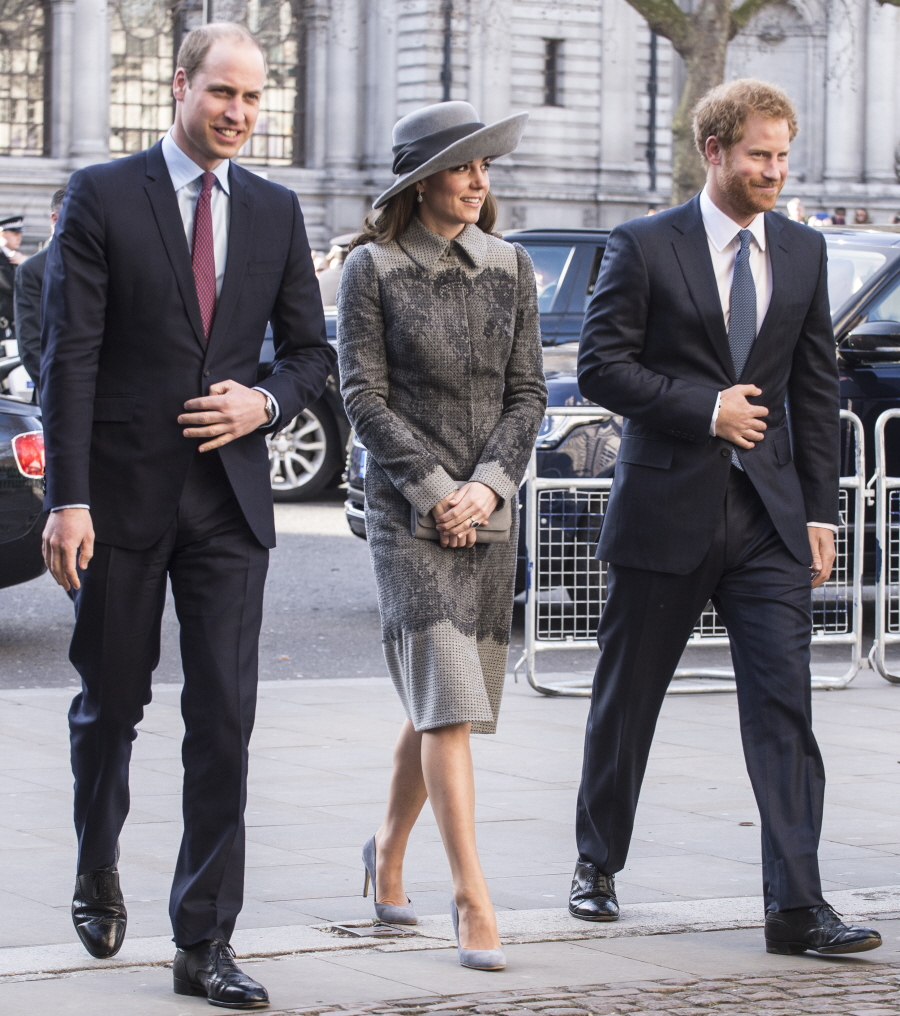 I've always wondered if there's a Hat Test for potential royal brides. As in, do royal girlfriends get pulled aside for an afternoon to try on hats to see if they're "up the job" of wearing hats and fascinators for a living? I say this because every woman who marries into the British royal family looks good in a hat. I think there's probably a Hat Test. Anyway, these are photos from yesterday's Commonwealth Day church visit, with Prince Harry, Prince William and the Duchess of Cambridge joining the Queen.
Kate chose something new and something an appropriate length for A) church and B) the presence of the Queen. No flyaway hems and miniskirts in front of the Queen! Kate's coat is Erdem, and it costs £2,500 which… I think is an insane price for such an ugly-to-blah coat. I have nothing against shades of grey, and I actually love the cut of the coat a lot. But the "lace" or the lacy design looks really budget to me. I'm just into it, mostly because it looks like she took a perfectly nice grey coat and appliqued some cheap, newly dyed lace onto it. Meanwhile, Kate's hat is by milliner John Boyd. It's a bit of a wide brim, but the hat looks good, I think. It feels like it's been a while since we've seen her in a good hat.
The theme of this year's Commonwealth Day was "accept diversity." The Queen made a message of acceptance for those "who feel excluded in all walks of life." You can read more about it here. Kate also made a public statement, or rather she chatted with some London schoolchildren and her remarks were noted. She said that Prince George has a scooter and he's zipping around the house in it, and he's going "super-fast" and "It's hard to keep up with him. Charlotte is keeping him in check. She's getting bigger by the day."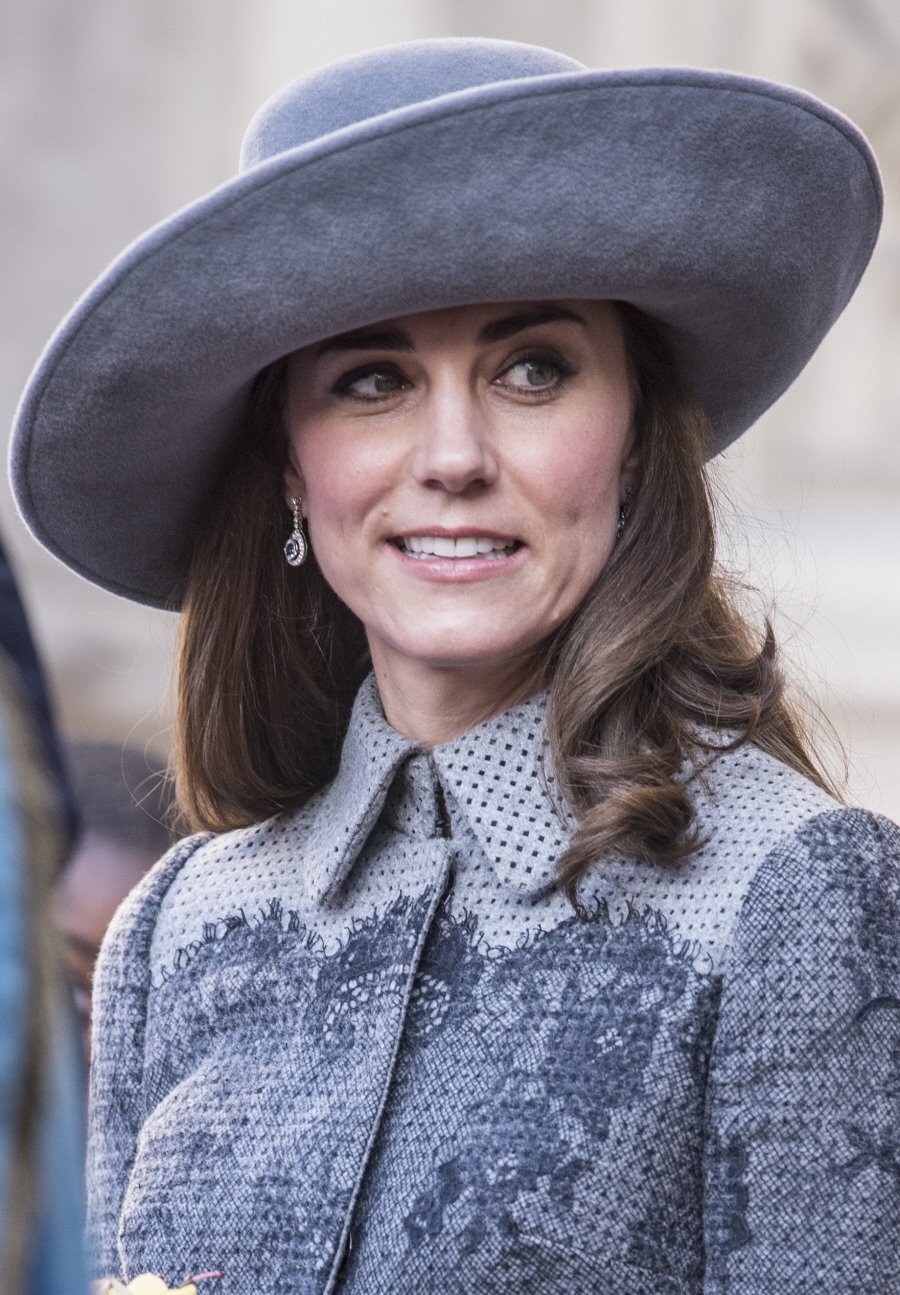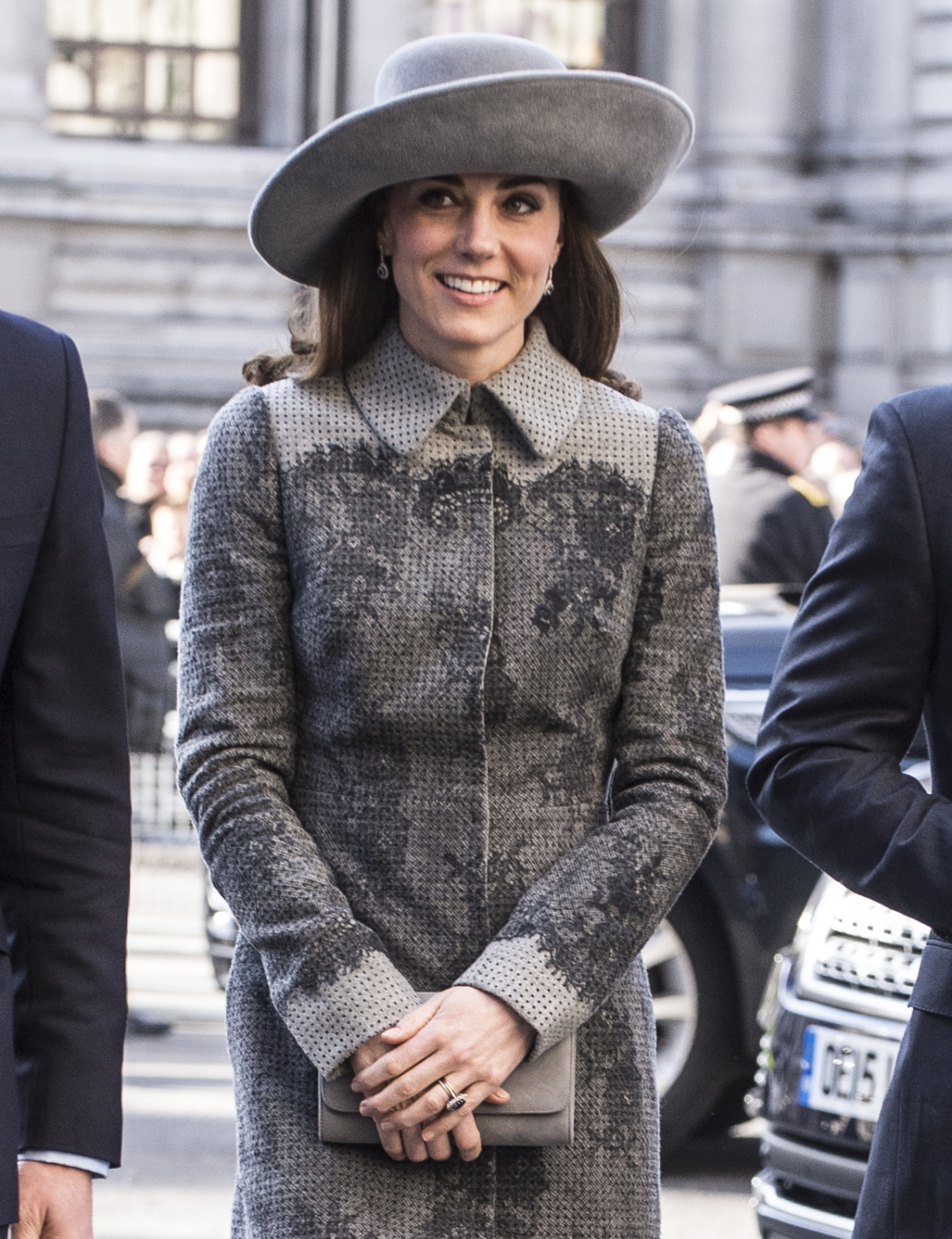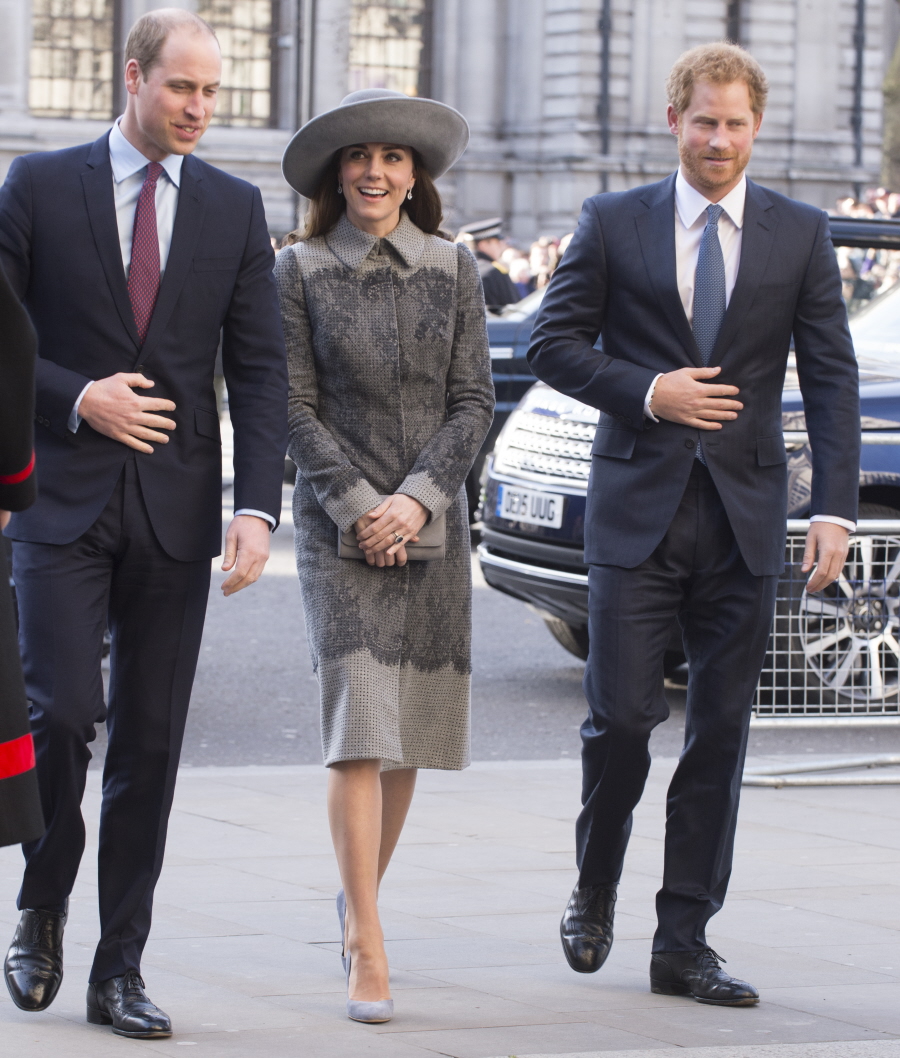 Photos courtesy of WENN.