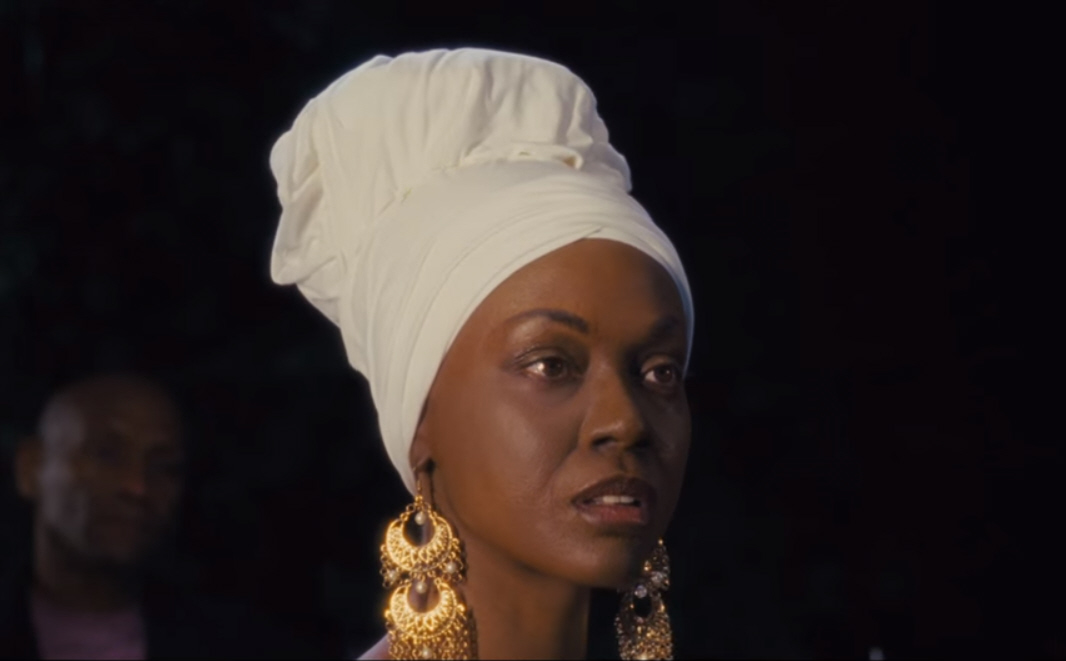 Earlier this month, the Zoe Saldana-starring Nina Simone film, Nina, finally got a trailer. Nina was filmed all the way back in 2012, and it's been sitting on some shelf in a dark corner, with many people wondering if it should ever be released. But it's being released, and it's coming out next month. The press tour is going to be… unpleasant. Because, you see, Zoe Saldana wore blackface to play Nina Simone. There's not hedging on that – it wasn't just "makeup" or "an attempt to blend prosthetics." Zoe wore blackface to make her light skin look more similar to the real Nina Simone's dark skin tone. Zoe also wore a prosthetic nose.
After the trailer came out and people got their first big look at this film, there was a lot of outrage and a lot of shade, not only for Zoe, but for everyone involved with this project. The Nina Simone estate (or whoever runs the estate's Twitter) clapped back at Zoe, but Nina's daughter basically said that people shouldn't be attacking Zoe personally, that the whole film is a mess and there's enough blame to go around. While the film was produced by a British studio (Ealing Studios), it's being distributed by RLJ Entertainment in America. RLJ Entertainment's founder and chair is Robert L. Johnson, primarily known as the founder of BET. Johnson spoke to The Hollywood Reporter this week about the Nina controversy, blackface and more. His comments are pretty problematic too. Some highlights:
The blackface complaints: "It's unfortunate that African-Americans are talking about this in a way that hearkens back to how we were treated when we were slaves. The slave masters separated light-skinned blacks from dark-skinned blacks, and some of that social DNA still exists today among many black people."

Present day colorism: "That's where some of this comes from, when you hear people saying that a light-skinned woman can't play a dark-skinned woman when they're both clearly of African descent. To say that if I'm gonna cast a movie, I've gotta hold a brown paper bag up to the actresses and say, 'Oh sorry, you can't play her.' Who's to decide when you're black enough? As an African-American, I will gladly engage anyone on this question of should we be talking about how light or how dark you should be to play a role. Many people who are talking about it don't even realize what they're getting into. Imagine if I were to do a biopic about Lena Horne, who's obviously light-skinned, or Dorothy Dandridge. Would it be fair if I put up a sign that said 'No black women apply'? That would be ridiculous. Black Americans should know better than to have this discussion over a creative project. We're not talking about white against black. We're talking about black against black."

Just watch the movie: "Make the judgment on the talent of the actors, make the judgment on the writing, but don't make it on whether or not Zoe Saldana is as black as Nina. You can always say, 'Gee, I can find somebody who's blacker.' Let's talk about [the film] in terms of giving talented African-Americans a chance to play roles that they're qualified to play."
There are two different arguments that this film's critics are making, and Johnson is sort of conflating those arguments. Let me tell you how I see it. One, there is the colorism argument, which is that Zoe was always too light-skinned to play the dark-skinned Nina, whose identity was not only wrapped up in being an African-American woman, but in being a dark-skinned African-American woman who faced years of rejection for NOT looking like the beautiful and light-skinned Dorothy Dandridge or Lena Horne. The colorism argument says that a light-skinned woman will never be able to capture that essential part of Nina's story, that of the prejudice she felt within the white community and the black community for her darker skin.
The second argument is "WHY BLACKFACE????" If Johnson is going out there, claiming that black folks are making the same arguments that were made during slavery, then why was it ever necessary for Zoe to wear blackface? If African-American women are the same regardless of the lightness or darkness of their skin, full-stop, then why didn't Zoe just play the role with her natural skin color? There still would have been criticism – justified criticism, because of Argument #1 – but it would not have been nearly as offensive as it is now.
Also – certified genius Ta-Nehisi Coates wrote an absolutely wonderful piece about all of this – go here to read.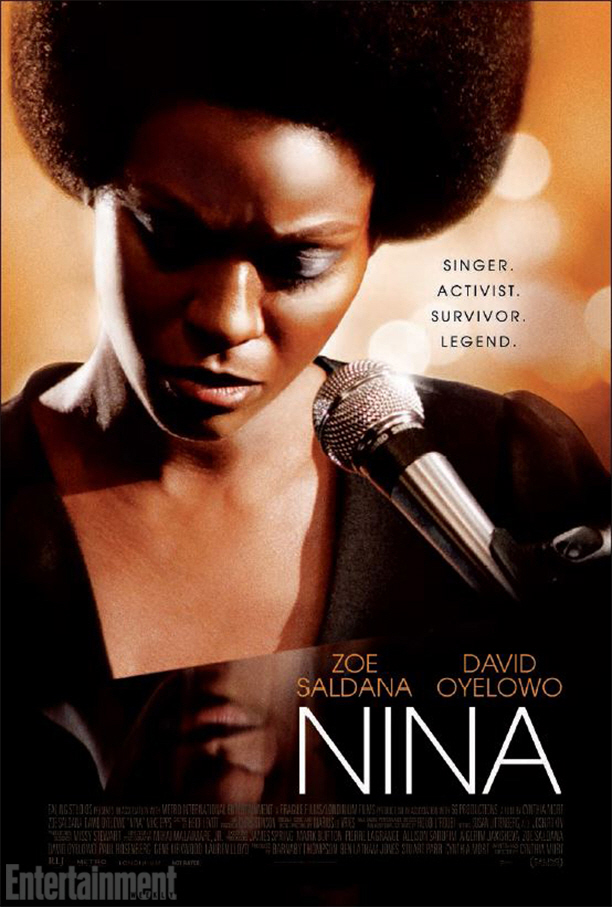 Screencaps courtesy of the trailer.