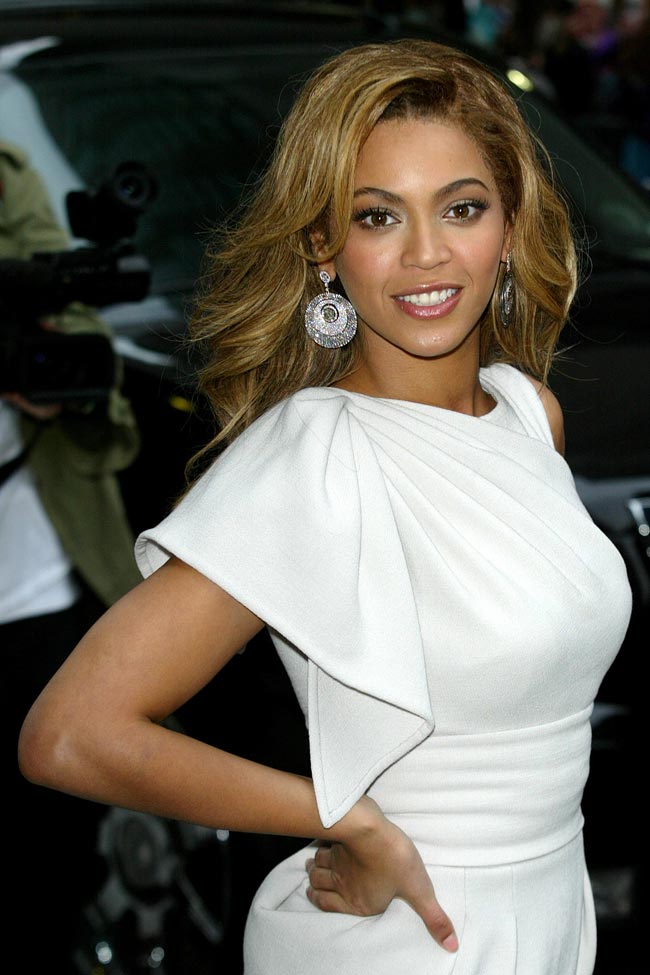 Yesterday everyone was buzzing over a supposed unfiltered "board mix" of Beyonce performing her hit "If I Were a Boy" on The Today Show last November. The story went that Beyonce lip synced that performance and that the recording was of her actual singing. Howard Stern played the clip on his show yesterday and it was just awful. Beyonce screeched and warbled off pitch, her voice getting increasingly worse as the song went on.
In response to that clip, Beyonce's dad and manager, Mathew Knowles, pointed out that his daughter sang live at the inauguration and at the inaugural ball and didn't miss a note, adding "At 12 years into her career, the last thing someone should be questioning is her vocal ability.":
In a fiery statement to TMZ, Mathew Knowles, who's also Bey's manager, says his daughter was set up. It's one of the best statements we've ever gotten.

"If no one took the time to look at the biggest Inauguration in the history of America then shame on them.

If no one took the time to listen to Beyonce sing 'America the Beautiful' and 'At Last' at the Neighborhood Ball for the first dance of President Obama and the First Lady, and they question Beyonce's vocal ability, they've gotta be an idiot.

At 12 years into her career, the last thing someone should be questioning is her vocal ability.

That would be like questioning if Kobe Bryant could shoot a jump shot. The vocals were obviously altered."
[From TMZ]
Matthew Knowles was right. Someone took the real live recording Beyonce's performance on The Today Show
and altered it to make her voice sound terrible. It was never intended to be taken as a real recording and was just a joke that went too far:
Beyonce has officially been cleared of all bad singing charges — the atrocious supposed "board mix" of her performance on "The Today Show" last year was altered after all.

Just as Mathew Knowles told us, the audio clip that many people believed was leaked from "Today" was indeed a fake.

In fact, TMZ found the person behind the prank who was surprised it went as far as it did, saying, "It's a little bit crazy. No one in their right mind would sound like that, and no one would cheer for someone singing like that."

Apparently, the dude never went to an Ashlee Simpson concert…
[From TMZ]
MSat and I were chatting about this, and she was saying how ironic it is, in the wake of the Susan Boyle phenomenon, that an attractive woman like Beyonce who is known for elaborate performances can't really sing. It makes you think about the nature of the entertainment industry and how it favors flash over substance. In this case it didn't happen to pan out that way and Beyonce really does have the pipes to back up her gorgeous wigs and bizarre outfits. Britney, though, is a different matter, although now I'm inclined to believe that her board mix was also a fake.
Beyonce is shown outside the Late Show last night. She told Letterman that performing at the inauguration was "the best moment" of her career.
Photo credit: WENN.com