Yeah. It's coming. #Dead7 pic.twitter.com/Z4bYS2jvB7

— The Asylum (@theasylumcc) March 9, 2016
Syfy, the network that has brought us such camp classic flicks as Sharknado and, umm, Sharknado 2, is at it again. On Friday, you can catch the premiere of Dead 7, a post-apocalyptic, zombie western, starring some of your favorite boy band members from the 90s. The project was conceived and written by former Backstreet Boy Nick Carter, and is produced by The Asylum, the collective responsible for Sharknado. It's the zombie/western mash-up you didn't know you needed to see.
The movie is set in a post-apocalyptic future, where a zombie plague has taken over the land and wiped out all technology, leaving the survivors to lead a life reminiscent of the Wild West. Nick stars as a cowboy fighting a villainess played by MADtv's Debra Wilson who is organizing an evil army of the undead. Nick recruited his fellow BSBs A.J. McLean and Howie Dorough to co-star. And, since the rivalry is long over, the BSBs are joined on-screen by *NSYNC's Chris Kirkpatrick and Joey Fatone (no stranger to Syfy movies, having previously appeared as himself in the network's Jersey Shore Shark Attack). Not enough former teen idols? Well, the cast also stars Jeff Timmons from 98 Degrees, Erik-Michael Estrada from O-Town, "Just Another Day" singer Jon Secada and "Rico Suave" himself, Gerardo. And for those of you who liked your 90s music a little harder, Everclear front man Art Alexakis and Seth "Shifty Shellshock" Binzer from Crazy Town also join in on the festivities. Geez, this sounds like my entire cassingles collection from my post-college days.
When asked about his role in the film, Joey told Rolling Stone, "I get to be the drunk. Typecast!" Side note: if you can't get enough Joey – and who can – he's currently on the big screen reprising his role as Angelo in My Big Fat Greek Wedding 2. He talks about both roles with Fox411, as well as revealing that, while there will be no singing and dancing in Dead 7, the guys had fun hanging out together and sharing stories about their "glory days" while filming the project.
In advance of the film's premiere on Friday, the musical members of the cast recorded a song for the film called "In the End," which will immediately bring you back to the days when you had these guys' posters on your walls.
So, are you planning on tuning in? It could be fun, especially because it seems that the cast and crew have their tongues firmly planted in cheek. And, hey, it's from the guys who brought us the cinematic gift that keeps giving, Sharknado! Sounds like a perfect "laying on the couch, doing nothing on a Sunday afternoon" kind of movie to me.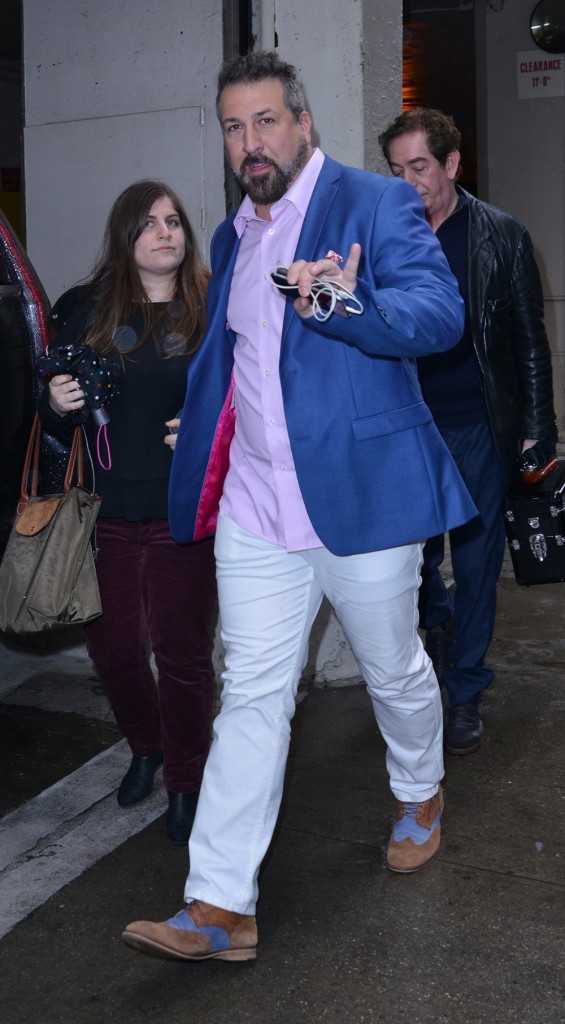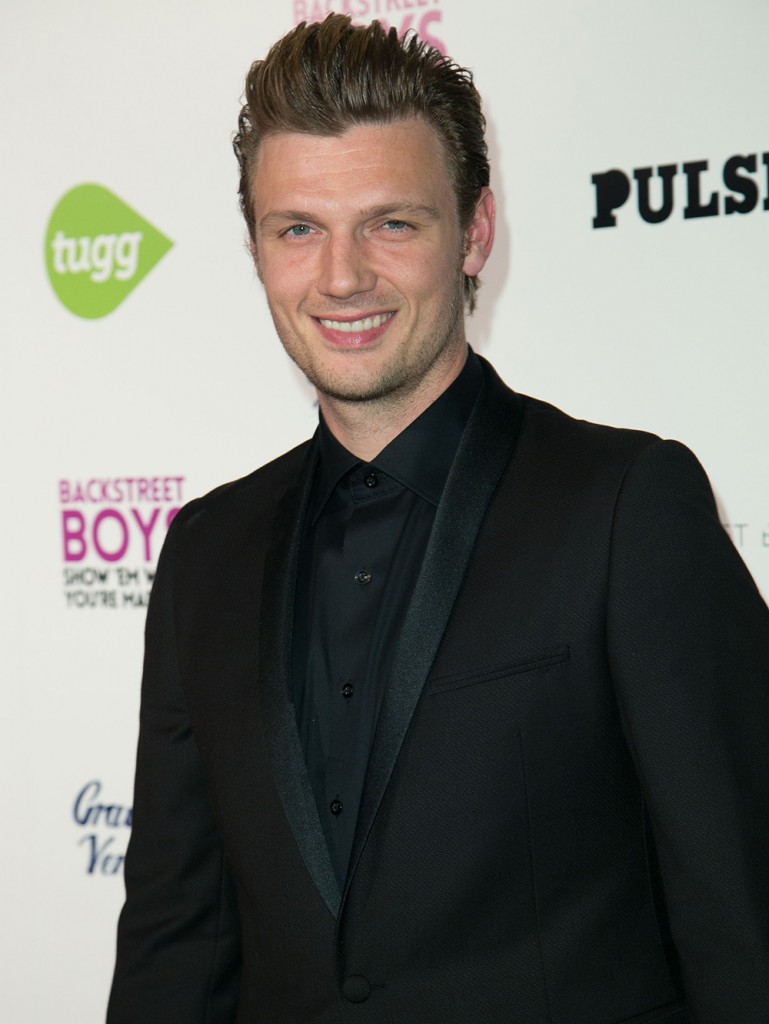 Photo credit: WENN.com, Getty Images