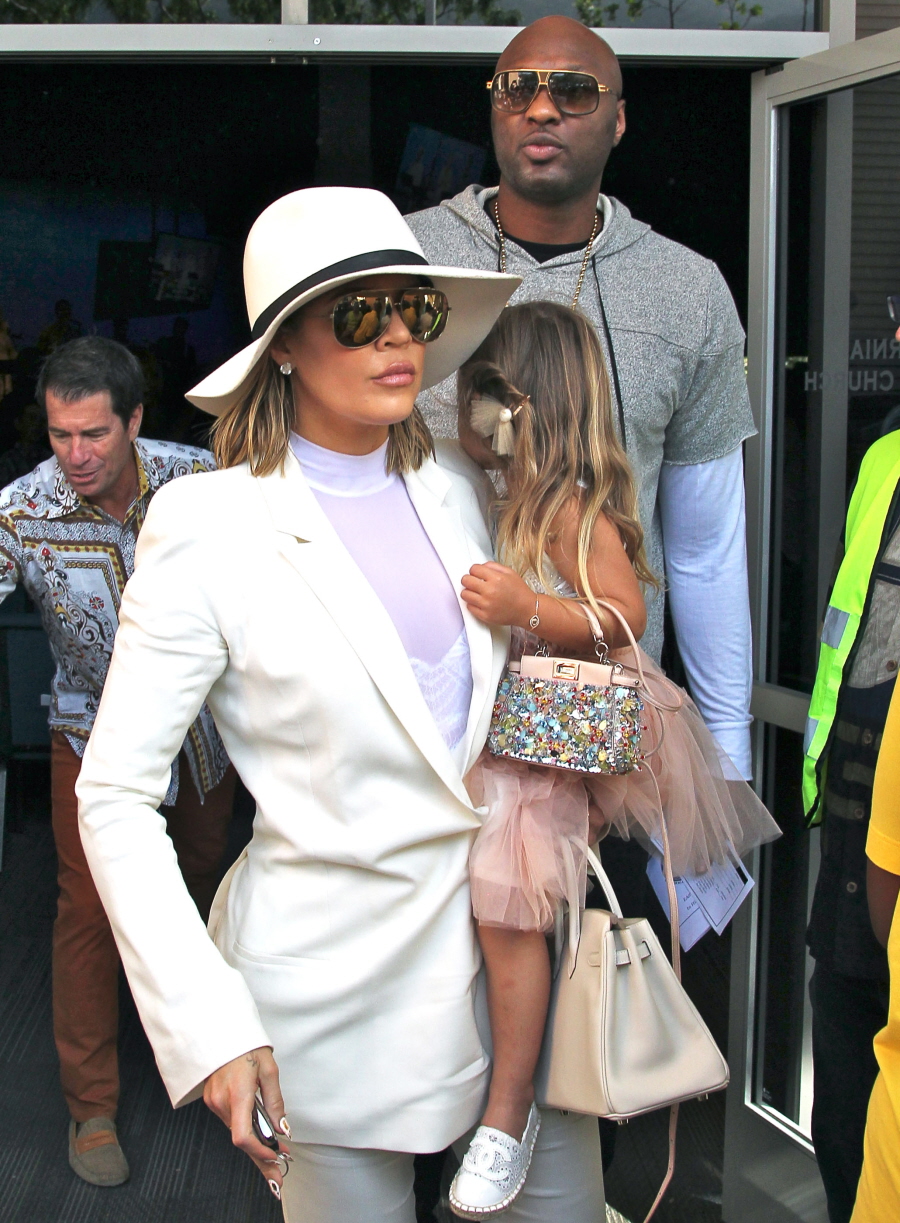 Here are some photos of Khloe Kardashian and Lamar Odom going to church on Easter Sunday. These photos got wide play and I'm still not sure why. Is it because they were going to church? Is it because Lamar was out and about with Khloe? Is it because Khloe was carrying her niece? I don't know. This is not the first time the Kardashians have gone to church, although the paparazzi got a bit overzealous this time. By the way, I don't think Khloe is back with Lamar. I think she's just supporting him, emotionally and financially, throughout his recovery.
Meanwhile, Khloe took to her subscription app this week to talk about sex stuff, fetishes and fantasies. I feel like she's discussed this stuff before, so there's nothing really shocking here, except that I was confused by her rating system. Most people, using a 1-10 rating scale, would use the far end of the scale to indicate something positive. Khloe does not. A lower number indicates that she's more likely to be into a certain fetish, and a 10/10 score means she would never do it.
Foot Fetish: "If the guy I was dating had a foot fetish, I think I could deal. I guess it depends, though. I don't mind if someone thinks I have pretty feet or wants to massage my feet. I don't even care if you kiss my feet! But the really kinky shit—like foot jobs, LOL—it's like, what the hell are you doing?!"

BDSM. "Sadists get off on pain, which I can appreciate—I keep a rhinestone whip by the side of my bed!!! I like 'love bites,' as long as they're done kindly. Don't make me bleed, LOL! I've seen some intense documentaries where people are in cages and sh*t like that, which is NOT for me. Don't even try. My rating for sadism is: 4/10."

Food. "That doesn't do it for me at all!!! I mean, a whipped cream moment is OK, but I don't want to eat when I'm having sex! Definitely not something savory—there is NOTHING sexy about comfort food, LOL!!! If my partner wanted to bring a full meal into the bedroom, I don't think I could do it."

Furries: "Some people like getting dressed up as animals when they have sex. Just not my thing. My rating for a furry fetish is: 10/10."

Adult babies. "F*ck no!!! I'm sorry, but I'm gonna have to change your diaper one day when you're old and gray, so I do not want that to turn me on. Nope. My rating for an adult baby fetish is: 10/10."
I believe in Dan Savage's mantra, that one should aim to be Good, Giving and Game. Like, you should try things within reason at least once and be respectful of your partner's hangups and fetishes, just as you would expect them to respect yours. Khloe sounds like she shuts down a lot of fetishes, although… I can't say I blame her on the adult babies thing. I really don't get that. Furries, to me, seem harmless and… like, sort of funny? I can't believe that's a turn-on for some people, but God bless. Everything else on her list seems like normal stuff that most people try? I once dated a guy who was really into ears too. Such an underrated fetish.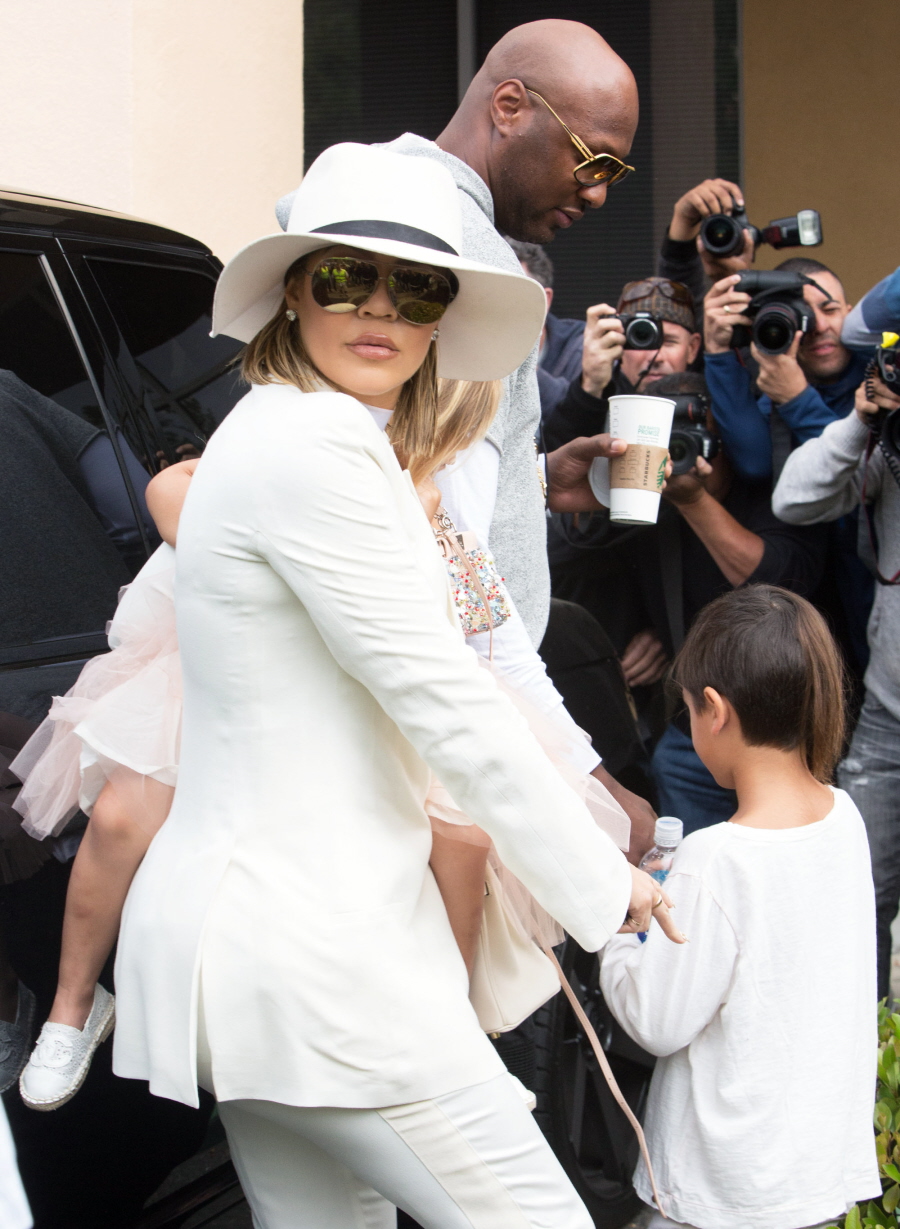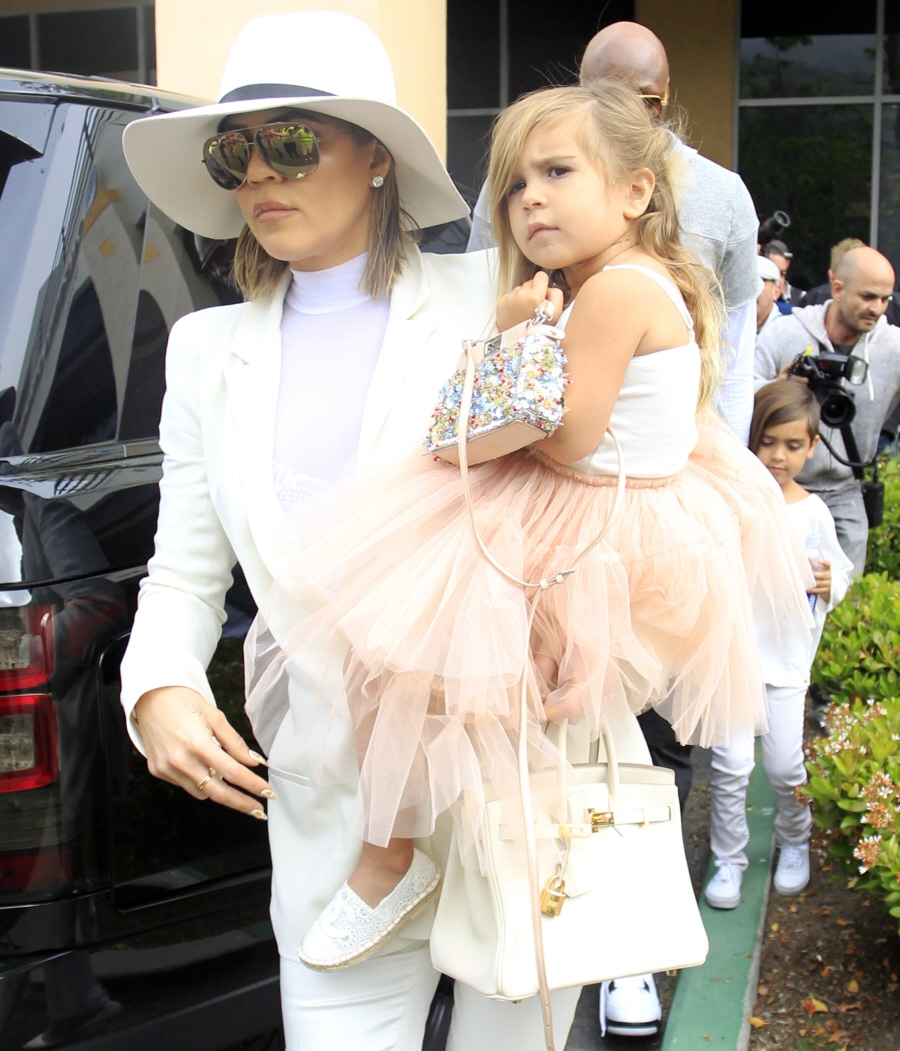 Photos courtesy of Fame/Flynet.