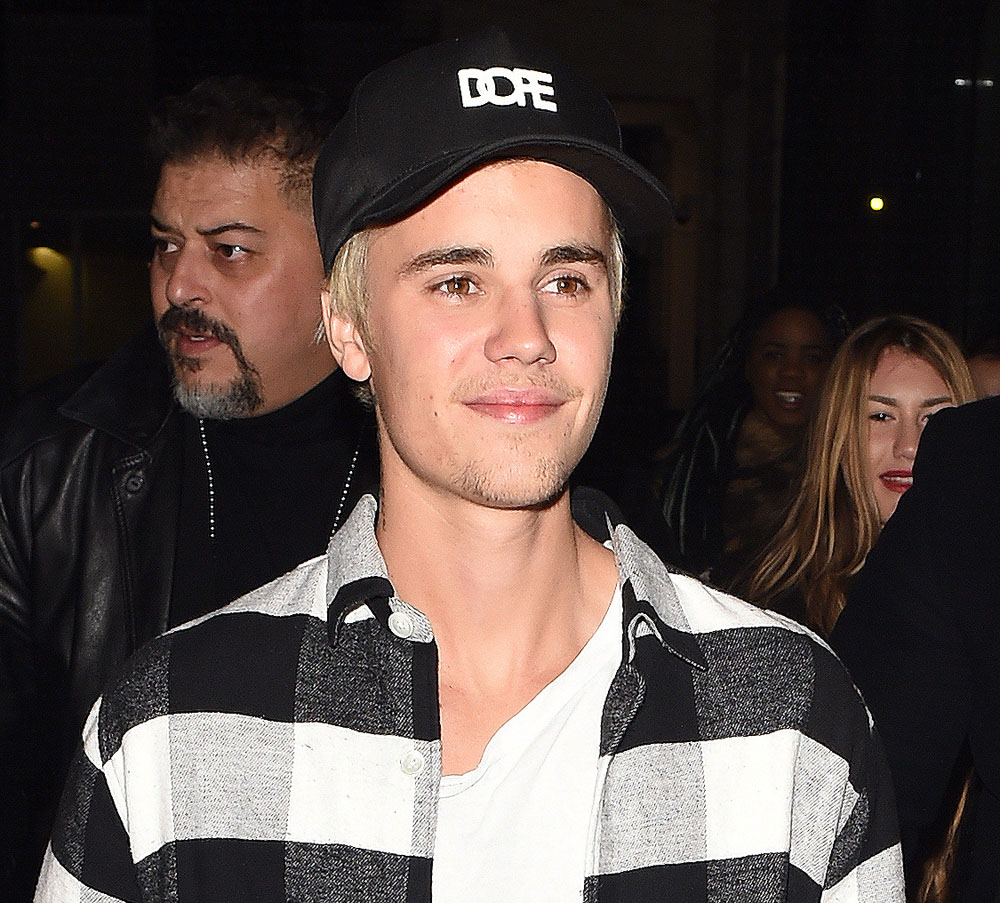 Last week, Bieber announced that he would no longer be doing fan meet and greets after his concerts because he found them draining. He posted a message to Instagram, which read, in part, that he will be canceling all meet and greets because he leaves them "feeling mentally and emotionally exhausted to the point of depression." That's totally understandable and is his right as an artist. I think he's an arrogant little ass, but he's entitled to keep his personal boundaries, especially after a full performance.
The thing is, some fans have already paid for meet and greets. They apparently cost a whopping $2,000. So, instead of returning the money or showing up for the fans who had already paid, Bieber's people just set up a cardboard cutout of him after his Vegas show and let people pose with that! Apparently people could get refunds but that would have meant that they gave up their concert tickets too. The hell?
Fans who paid thousands for VIP tickets which include the chance to meet the star backstage after his concert, were left disappointed after Bieber announced last week that he was canceling all paid-for public appearances.

Despite the cancellation, fans were unable to get a refund for the $2,000 (£1,409) VIP package to Bieber's Las Vegas show without also forfeiting their gig ticket, the Mirror reports.

Those that chose to still attend the show found that Bieber had been replaced by cardboard cutout at his backstage meet and greet.
Fans are even more pissed off because Bieber met with hockey great Wayne Gretzky, his wife and their daughter backstage. So Bieber still meets with people, just other celebrities. That's got to hurt for his fans.
Sidenote: When I went to Madame Tussauds in Berlin there was a 20-something woman who hung all over the Bieber wax figure for at least 15 minutes. I'm not even exaggerating. If that's what fans do to his likeness, I can't imagine how annoying it must be for him in person. Still, people paid $2,000 for that. They should have been able to get refunds minus the ticket costs.
Bieber is probably hurting for personal reasons too. He was so close to a reunion with first love Selena Gomez, whom he's pined over for years, but she just hooked up with singer Charlie Puth, 24. An insider tells US Weekly "It's not serious, but she's super into him." Bieber had planned a romantic gesture for Selena last Wednesday by renting out the entire Staples Center in LA after his performance. He was going to show her Titanic on the big screen. (He previously rented out the Staples Center to screen Titanic for her in 2011.) Instead he bailed on his show 20 minutes early and ditched the venue. It's assumed he and Selena got into a fight. I would say "poor Bieber," but I guess now he knows how his fans feel.
*pays $2000 for a Justin Bieber meet and greet ticket* pic.twitter.com/ecvWEQaHMu

— mackenzie (@heavymetalorgy) March 26, 2016
Here's a shirtless photo Bieber recently Instagrammed. I'm sorry but at least I'm not posting the bare butt one. He's obviously been cupping.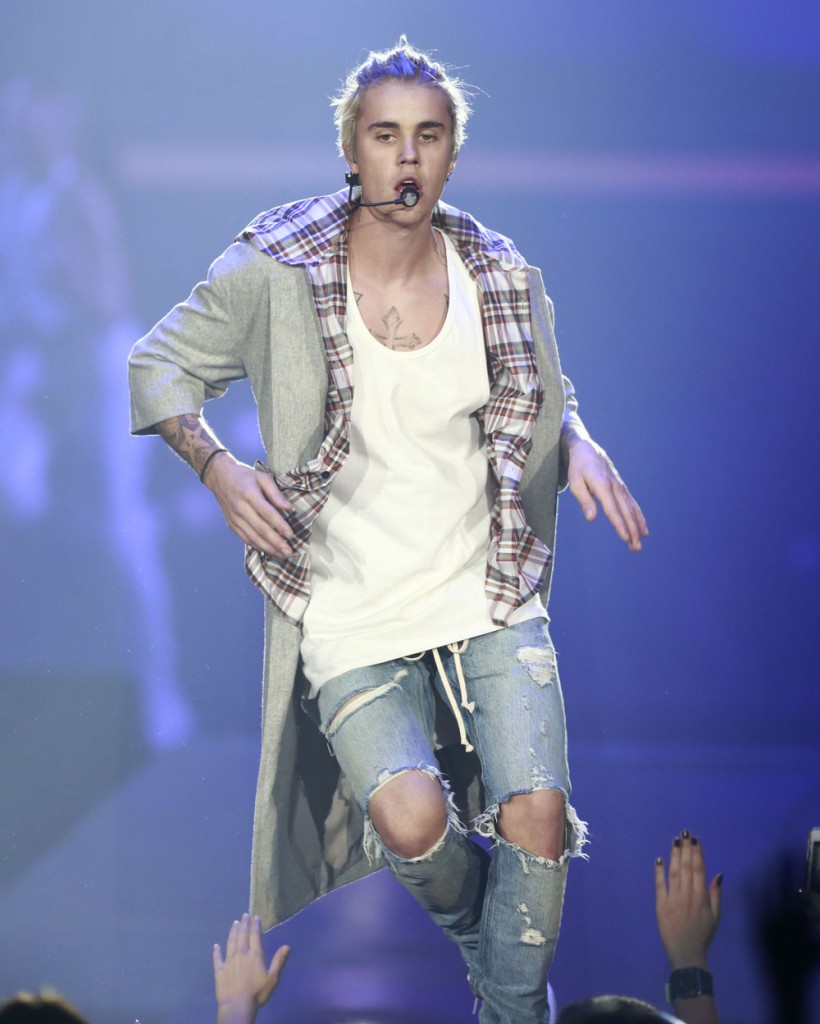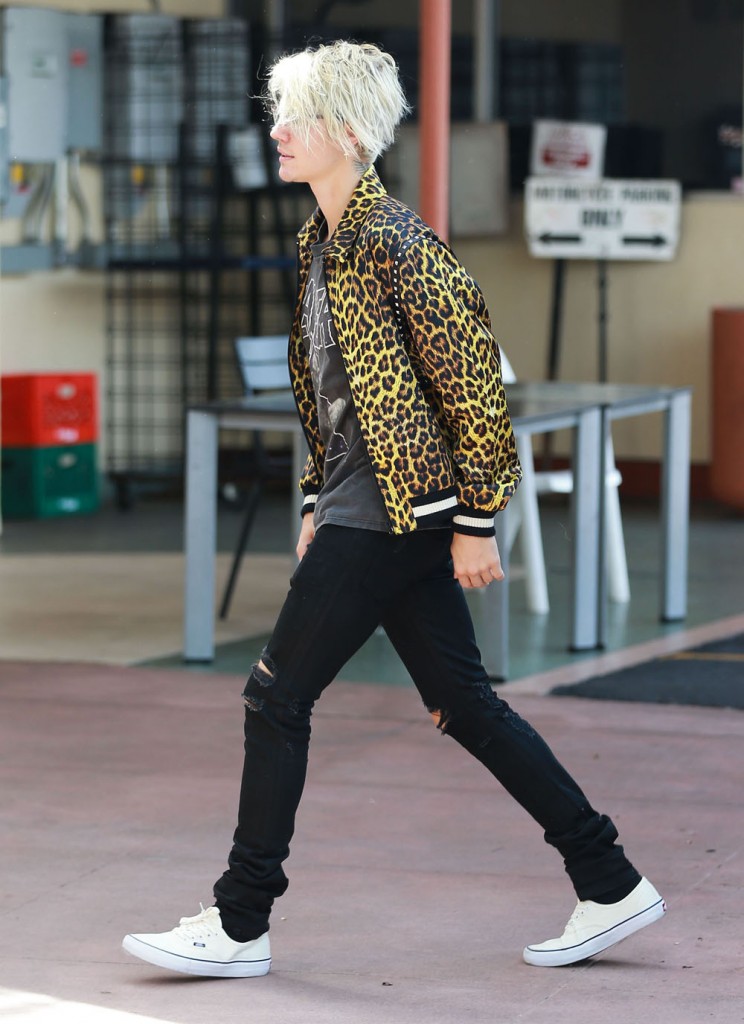 photos credit: FameFlynet and WENN