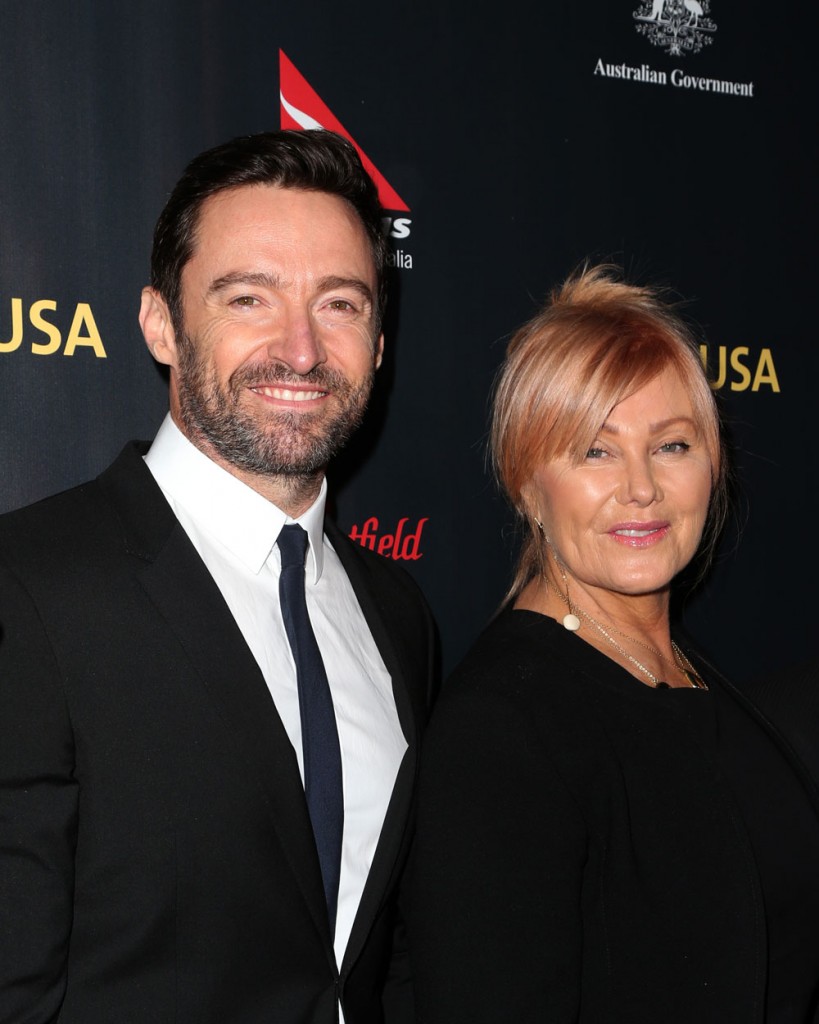 You guys have probably seen the headlines already and know that Hugh Jackman is gushing about his wife, Deborra-Lee Furness, yet again, but I just had to cover this. I've covered Hugh over the years and I know that he has a strict schedule he follows including what and when he eats, how he exercises, and when he practices singing. He's had multiple bouts of skin cancer and has talked about the importance of using sunscreen. He's also adopted two children and runs an adoption charity with his wife. So you might expect that Hugh's life slogan would be about perseverance in the face of adversity, one of the causes he champions, or even a higher power considering how much that means to him. Instead just a couple of things came to mind, and one was his wife of 20 years.
Remember that Hugh recently saved his son and several other swimmers from a dangerous riptide at Bondi Beach. He was so shaken afterwards that he didn't speak to the news crews gathered on the beach. During this interview, at the Australian premiere of Eddie the Eagle, he blew off suggestions that he was a hero and instead talked about the lifeguards.
How about you getting off the plane and saving people on the beach. Are we going to see you as a full-time member of the Bondhi life-saving crew?
No, it wasn't nearly as bad. But those guys [the lifeguards], I was watching them all day. I saw them rescue a whole lot of people. It was a rough surf that day. My son got a little caught. I've had him in America too long. He still does have vegemite on toast but getting caught in a rip that's a sure sign I haven't had him on the beach enough.

Is there a slogan you live by?
Oh yeah, 'have a go.' Just have a go. Oh the other one, most important one. It's drummed into me every single day. Happy wife, happy life. We're about to celebrate our 20th.
I guess "have a go" is the Australian version of "just do it." This movie might have brought that to mind, considering it's about a 22 year-old manual laborer who learned how to ski jump in order to compete in the Olympics. After that, he's all about his wife. I've said it before, but I do think he's very genuine and very grateful for his partnership with Deborra-Lee. They make a great couple and seem to really support each other. It's refreshing to see.
Hugh was a bonafide hero earlier this week and that post didn't get nearly enough comments. You know what I'm saying!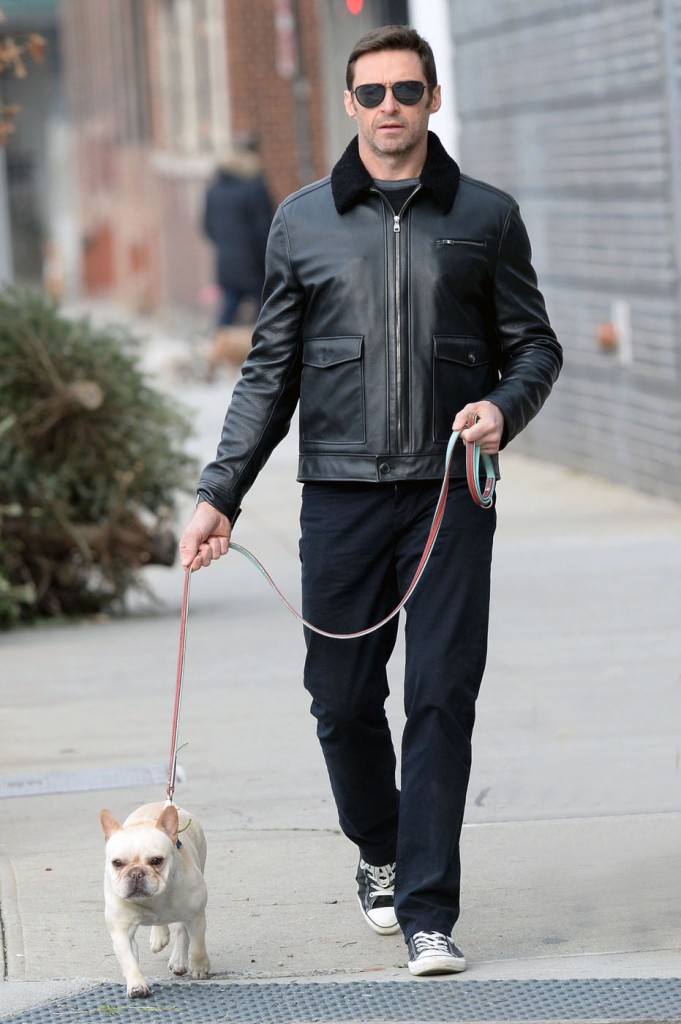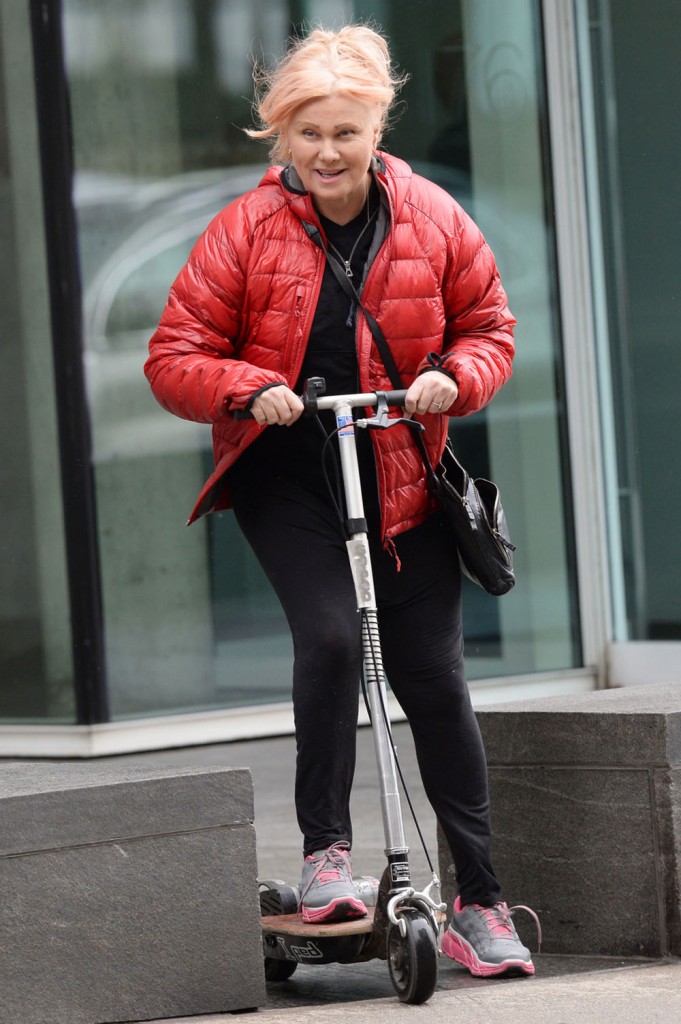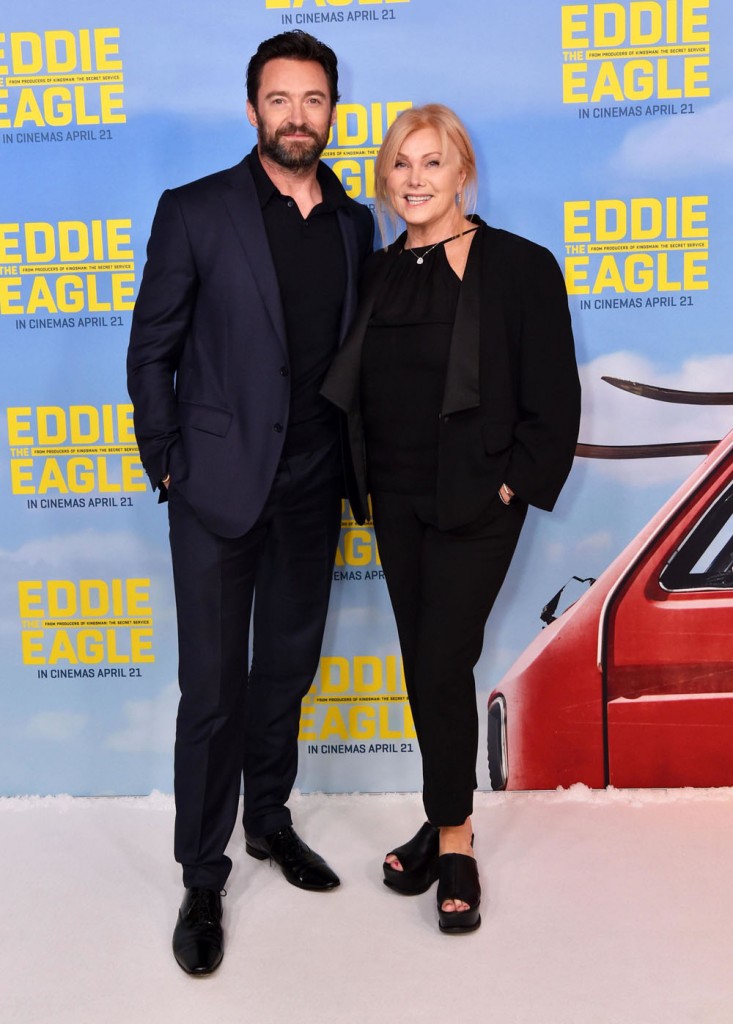 Photos credit: WENN and Pacific Coast News