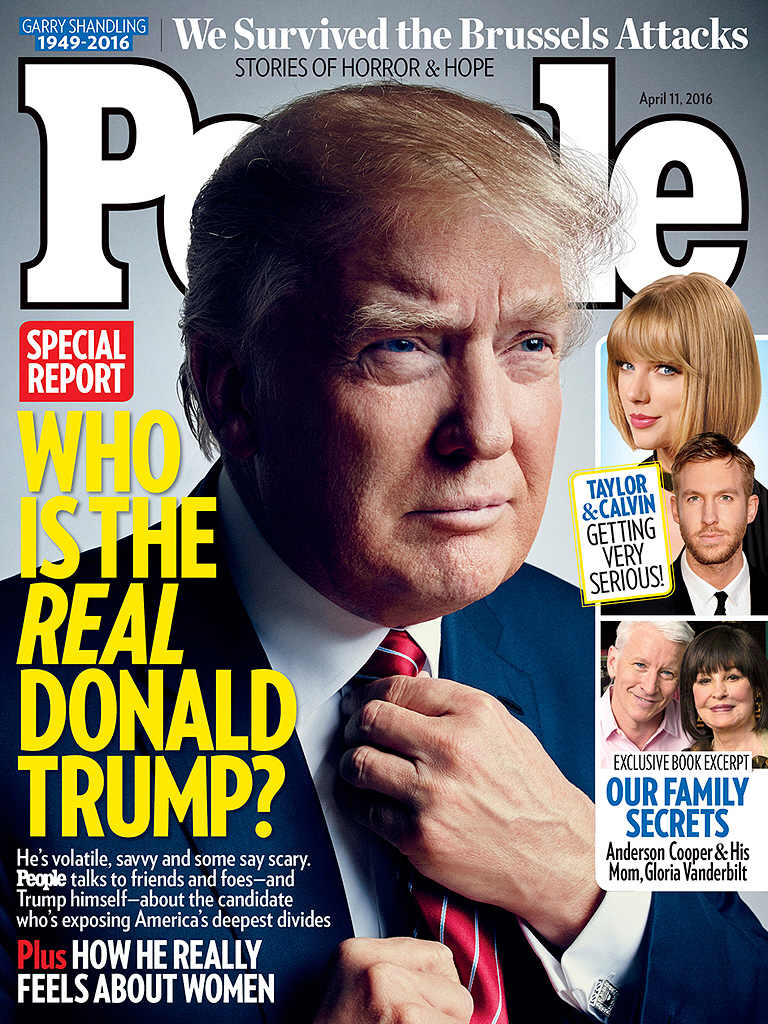 One of my big issues about voting for Hillary Clinton is her age. She's 68 years old, and while I believe she's a healthy and competent 68, that still means that our first female president would be in her 70s for a chunk of her presidency. And while there are many 70-something men and women who are spry, capable and sharp as tacks, I do worry. As for the ages of other nominees… Bernie Sanders is 74, John Kasich is 63, Ted Cruz is (only) 45, and Donald Trump is 69 years old. Since Trump covers this week's issue of People Mag, he got some questions about his age and his health. Everything's beautiful and classy, predictably.
Forget the gym. Donald Trump says he has a much better way to stay in shape on the campaign trail – while also connecting with voters. When asked whether he works out to keep up his stamina on the campaign trail, the Republican frontrunner answers with characteristic frankness.

"Don't have to," he tells PEOPLE in this week's cover story. "When you're making speeches for 25,000 people and shouting and screaming and having fun with everybody and making America great again, you get a lot of exercise."

The 69-year-old real estate mogul, who would replace Ronald Reagan as the oldest man to become president if he's sworn in next January at 70, says he thrives on just four hours of sleep a night. However, the candidate knows he is not impervious to illness, which is why he's an admitted germaphobe and only grudgingly shakes hands with constituents.

"Yes. And I'm right, because you do catch problems from shaking hands. But you have no choice if you are running for office or a politician," he explains.
For a 69 year old man… yeah, I guess he's in decent-ish shape. Doctors would probably say he should work on his gut, but otherwise, when I see him on the campaign trail, he seems like a man 15 years younger. The sleep thing bugs me though – I know a lot of people have trouble sleeping through the night as they get older, but they compensate by taking naps during the day. I would have a hard time trusting someone who consistently ran on ONLY four hours of sleep a night though. But, I mean, just add that to the pile of distrustful sh-t when it comes to Trump.
Also, People Magazine quotes Trump biographer Michael D'Antonio, who says: "Donald told me he believes far more in natural ability, genetic ability, than in anything someone can learn." As in, Trump believes he was born to be president, that he has presidential genes and his genes are more important than actually learning about foreign policy and domestic policy. Apparently, Trump's father instilled the belief that his son was a "king."
One last thing to give a rage stroke before we're done… Donald Trump is back to saying he's pro-life/anti-choice, and he's pandering to the Evangelicals by saying that women who get (legal, safe) abortions should be "punished" in some way. What a prize. Next up: women on birth control should be put in work camps.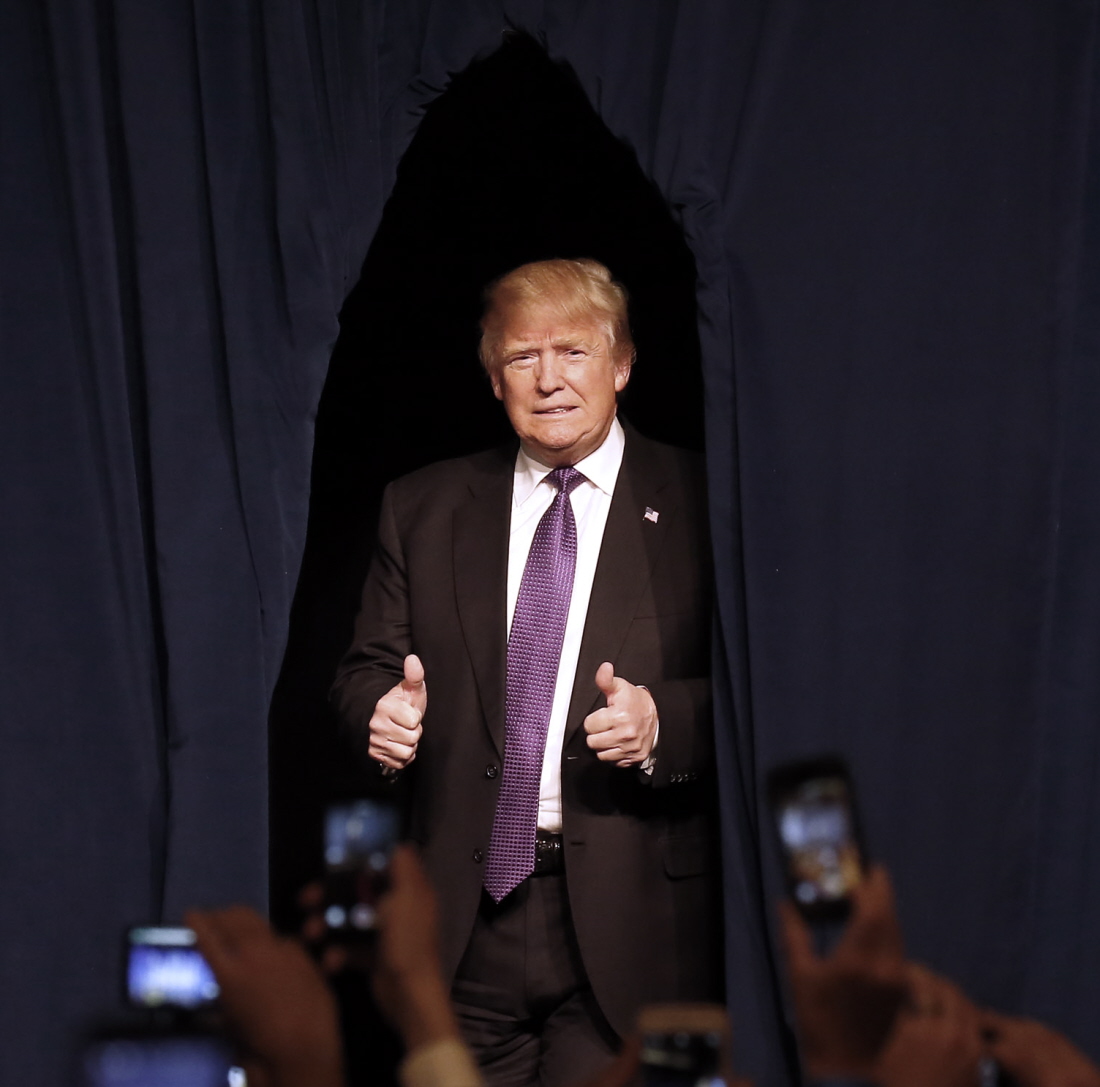 Cover courtesy of People Magazine, additional photos courtesy of WENN.