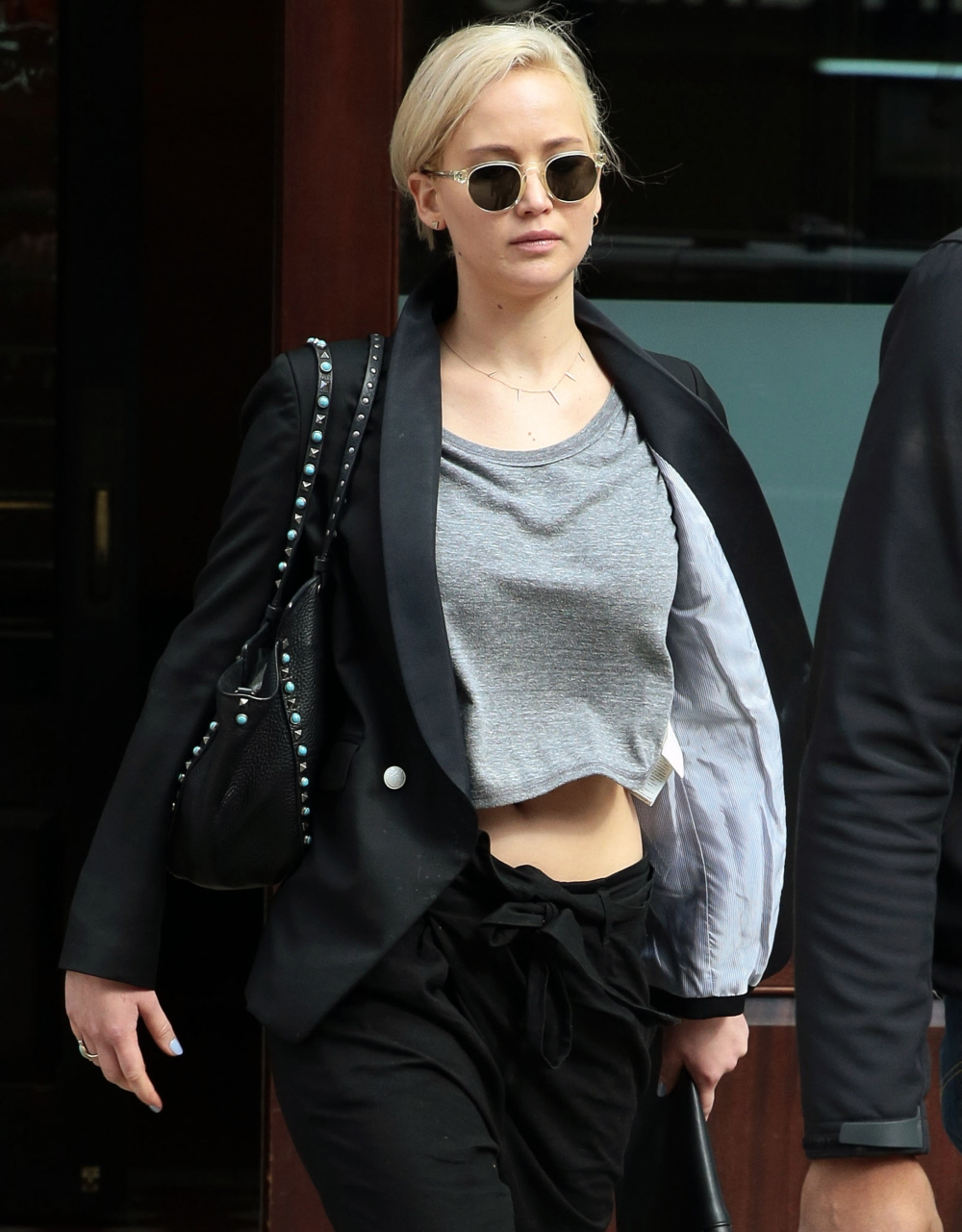 Jennifer Lawrence's Vogue interview last November was a really great read – J-Law has mastered the art of giving punchy, funny and controversial soundbytes, and she was particularly confessional about her non-existent love life. Jennifer has been officially single since her weird, on-and-off thing with Chris Martin ended last year. Before that, it was an on-and-off thing with Nicholas Hoult. Well, according to Star, J-Law is lonely. She doesn't just want a hookup, she wants a relationship and she's developing a bad attitude about it?
Jennifer Lawrence is one of the most sought-after women in Hollywood – but she's feeling like persona non grata when it comes to love. The blonde beauty, 25, was overheard dishing all the gritty details to a friend over cappuccino at Alfred Coffee + Kitchen in Hollywood on March 7.

"Jen was talking to her friend about how Chris [Martin] was the last guy she hooked up with – and that was seven months ago!" reports the witness. "She said that she knows she could find random hookups, but she wants someone she cares about."

Jennifer has opened up about her lack of luck in finding love. "No one ever asks me out," she admitted. "I am very lonely every Saturday night."

But part of the problem is her own bad attitude, says a friend: "She's not exactly a social butterfly. She's in a slump and feels hopeless, and that puts out a bad vibe. It's just a vicious cycle of being single."
[From Star Magazine, print edition]
I would argue that J-Law is basically the biggest star of her generation, and it's difficult for her to find a guy at "her level" or a guy who is okay with her enormous fame and success. Not that she is in any way obsessed with guys being at her level – she could totally date someone outside of Hollywood and be quite happy, I think. I personally would love to see Jennifer go back to Hoult, just because they seemed to really care about each other and he always seemed fine with her stardom … unlike Chris Martin, who seems like the most delicate flower in the world when it comes to being outshone by his wife/girlfriend. Now, all that being said… it pisses me off that anyone would label Jennifer as "hopeless" and use such negative language about her, just because she's single. J-Law is "just like us" – hopelessly dateless on a Saturday and BITTER!
Meanwhile, Jennifer seemed to slap back at claims that she's done with the X-Men franchise after X-Men: Apocalypse in an interview with Empire just published this week. She previously declared that Apocalypse was her last one, but now she says: "I am dying to come back. I love these movies, I love being in them. I love ensemble movies because it's not on anyone's shoulders." Yeah, we'll see. I predict this will be her last one.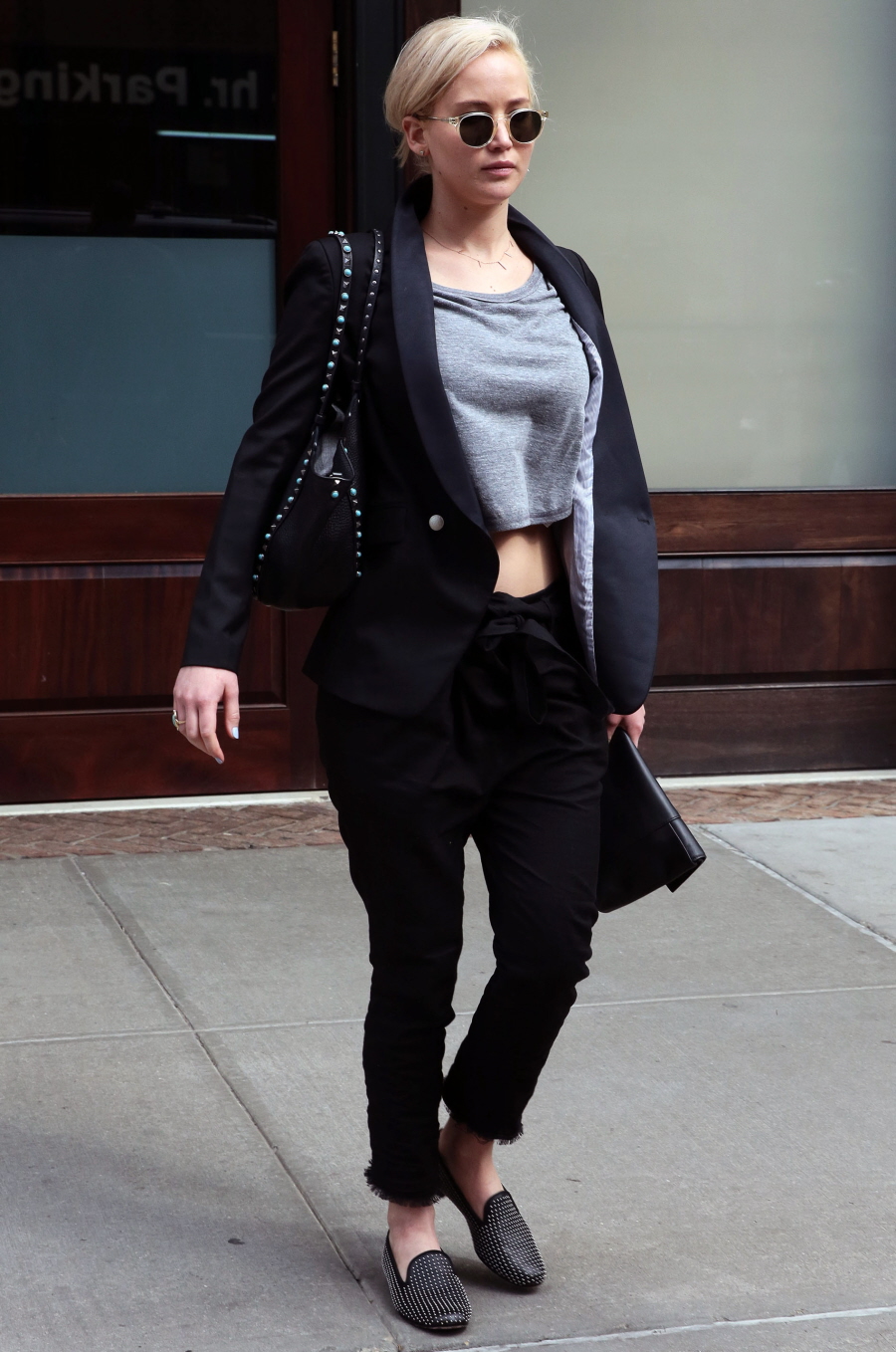 Photos courtesy of Fame/Flynet.