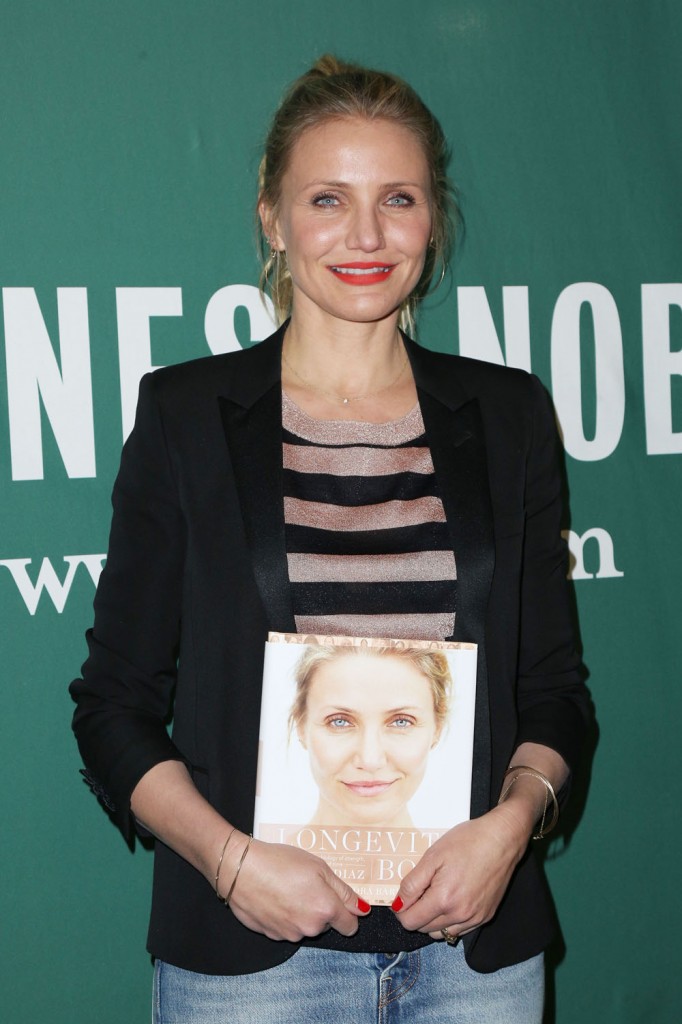 Cameron Diaz has said a lot of well-meaning but arguably clueless things while promoting her new book, The Longevity Book. She's made it to 43 without having any major health problems or experiencing peri-menopause, so of course she thinks you can stave off health issues by de-stressing, eating well and exercising. She thinks that life just gets better as you age and that you're happiest at the end of it because you've truly learned not to give a sh*t, loss of significant others and dearest friends be damned. And of course she thinks that her relationship with Benji Madden is the best, most perfect thing after she's been married for one year. I shouldn't characterize her like that. The thing about Cameron is that she's well-meaning and doesn't seem as preachy as her fellow lifestyle celebrities, or at least not as preachy as Gwyneth Paltrow, although that's a very high bar. So it's not surprising that Cameron did a Q&A on Goop's site:
What's the secret to longevity?
Knowledge and acceptance.

Any research that you did for the book that blew your mind in particular?​
​That cells have their own sex—females have female cells, which are distinctly different from the male cells that males have, and they react completely differently from one another. And that the majority of medical research as been done on males, so most prescription pharmaceuticals are based on testing done on men.

Why do you think people are so afraid of aging?​​
They don't understand what it is​; we only know it from what we see on the surface, not on a cellular level. All aging is a result of our trillions of cells aging, and once you understand the science, it gets way less scary.

In your mind, what are the factors that contribute to premature aging?​
Stress, inflammation, lack of movement, poor nutrition, lack of sleep, not ​being connected to the people you love.
That quote about cells having their own sex sounded wrong to me and was not easily googled so I contacted a scientist who has a PhD in biophysics and works in the pharmaceutical industry. He said that it's true that male and female cells are different in some ways, but he emphasized that cell functions have much more in common. He also said that while it's accurate that more drug testing is done on men, there's a specific reason for that. "If you look at certain sex specific functions of the cells there might be differences, but for most of the physiology, male and female cells behave identically. It is true that there is more research done in males than females and that is because of the potential effects on fertility. In critical phases of drug testing, male and female subjects are included at an equal ratio."
My source also questioned Cameron's background and wondered whether she understood what she was talking about, and if she had adequate scientific advisors on this book. Cameron's co-writer was Sandra Bark, who also wrote a book with Kat Von D and has no scientific background as far as I can tell. These two surely did their research, but judging by some of the things Cameron has said on this book tour, her opinions on longevity are coming from a very specific place.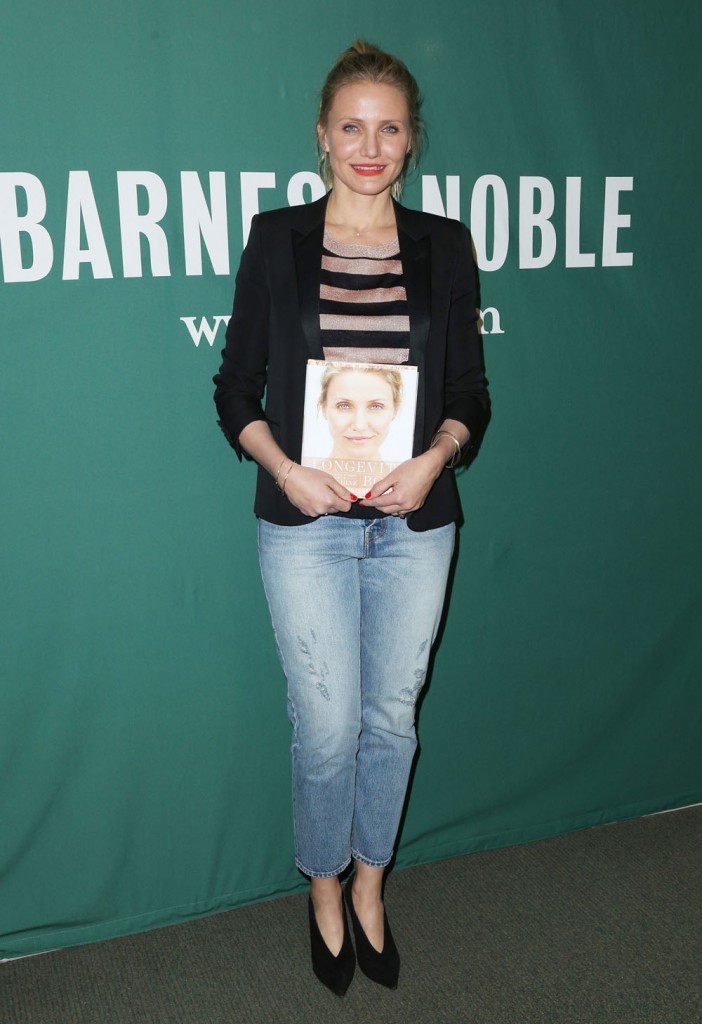 photos credit: FameFlynet and Getty