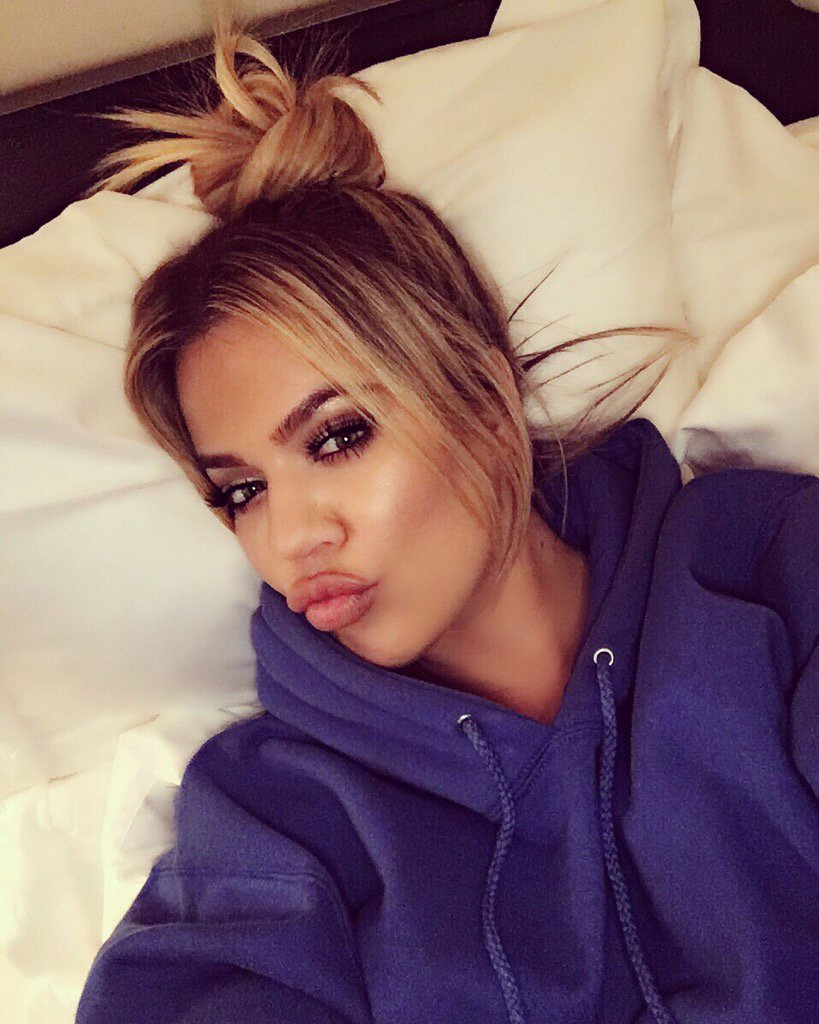 This Twitter photo of Khloe Kardashian will haunt my nightmares tonight. Yikes. Anyway, as we discussed yesterday, Khloe's sad FYI show Kocktails with Khloe has been canceled. It wasn't really a surprise, and it seemed more like the kind of "starter talk show" that would launch Khloe to bigger and better things. As it turns out, they show was possibly canceled because behind-the-scenes, everything was chaos. From a Kardashian?! NO! I won't believe it!
The sudden cancellation of Khloé Kardashian's new series after only 14 episodes came as a surprise to media watchers because the ratings were high — but behind the scenes, the show was "chaos," sources told Page Six. Although critically panned, "Kocktails With Khloé" had been a ratings bonanza for niche network FYI since its Jan. 20 debut.

It averaged 24 percent more viewers than a show in the same slot a year ago, and online it netted the most views in the channel's history. But an insider said of "Kocktails," "It was chaos. Nobody agreed with anybody else about what it should be or what direction it should be going."

Another source said Kardashian rubbed some staffers the wrong way.

"Khloé's used to being on a smash-hit show ['Keeping Up With the Kardashians' with sister Kim] and being able to call the shots. But it's not like that on a small show . . . Eventually everyone had enough."
I don't really get why anyone would complain about Khloe wanting to give input? I mean, the show was built around her and her personality, right? It was called Kocktails with Khloe. And it's not like it was on network TV, it was on a tiny little cable channel. I would assume she had a lot of input and people were fine with that.
Meanwhile, People Mag had a surprisingly long-winded story about how Khloe feels about Rob Kardashian's engagement to Blac Chyna. Rob and Khloe have always been really close, and Rob lived with Khloe for years and years. Khloe has not been a fan of this Blac Chyna thing from the start, and as you can imagine, the engagement is not pleasing her either. A source told People:
"Ever since Khloé found out that Rob is dating Blac Chyna, she felt betrayed. This feeling has never changed. After finding out about the engagement, she is furious at the lack of respect. She can't believe Rob didn't tell the family in advance. She thinks Rob is causing drama on purpose and wants them [his family] to be arguing. Khloé plans on ignoring the news. She is not going to send Rob any well wishes. She is not happy about the engagement, and is not going to pretend that she is."
Sure. It doesn't seem like any of the Kardashian-Jenner women are congratulating Rob privately or publicly. And while Blac Chyna has gotten a mountain of shade and applause for her pettiness/amazingness, can we just stop for a moment and recognize that Rob has been harboring some deep anger towards his family for a really long time? This is Rob making his move against his family, I'm absolutely sure.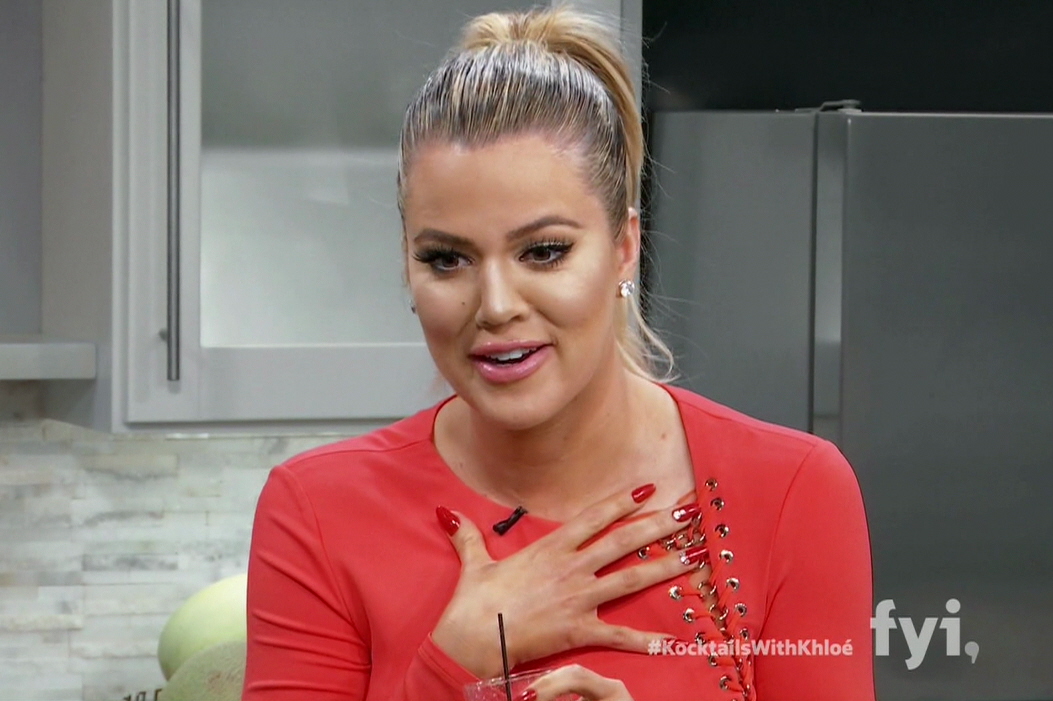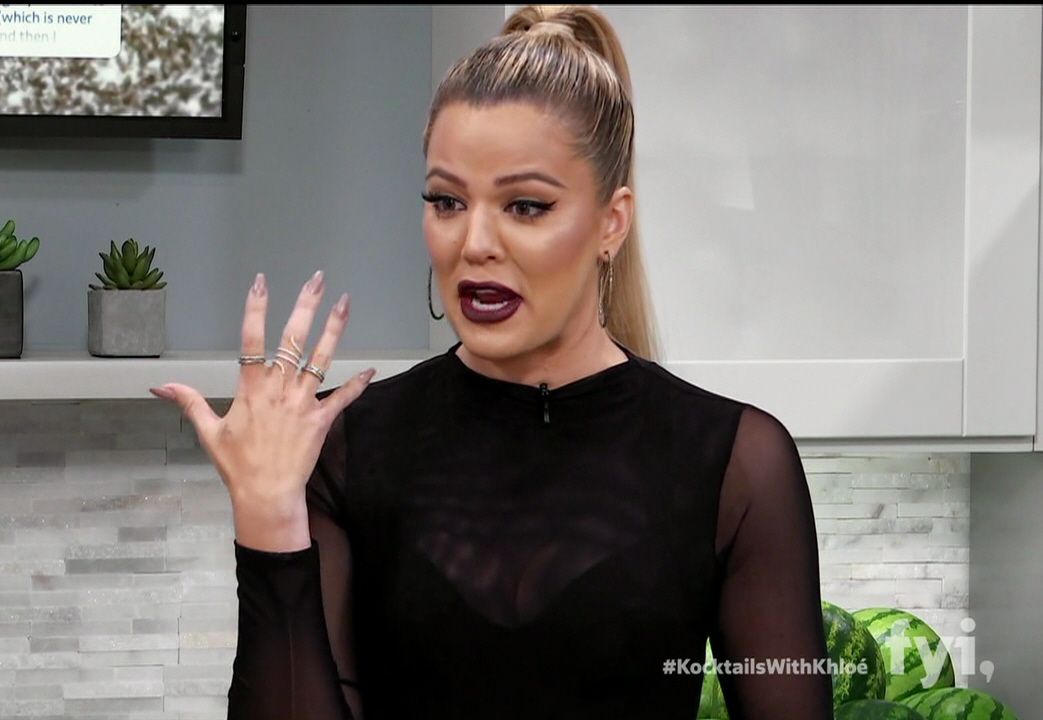 Photos courtesy of Khloe's Twitter & FYI/WENN.